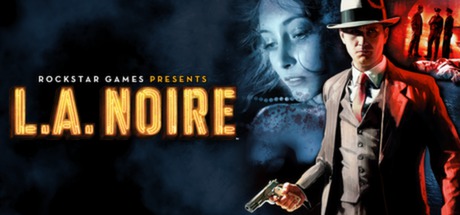 I've been doing Video Game Fashion for a while now, so it may seem like playing video games have always been a big deal to me. While I've been playing games since I was a child, it wasn't until 2011 that I really began to appreciate video games as an art form. And it started with this game right here.
L.A Noire is not your typical action-adventure detective game. It's more of an interactive movie. Yes, there is shooting, fist-fighting and crime-solving, but the story behind everything is what really stands out. I was blubbering like a baby by the time the credits rolled.
For those of you that don't know what L.A Noire is about, I'll fill you in. You play as Cole Phelps, a war veteran who has returned home and now works for the LAPD. As you investigate and solve these crimes, you'll not only be promoted, but you'll learn more about Phelps, his home life, and what happened while he was away at war.
Though the premise sounds simple, I can promise you that this game may change the way you think about video games. Did I mention it was also one of the first video games to be shown at the Tribeca Film Festival?
So, step into the world of L.A Noire and find some inspiration in the three looks I've provided below.
L.A. Noire Fashion – Cole Phelps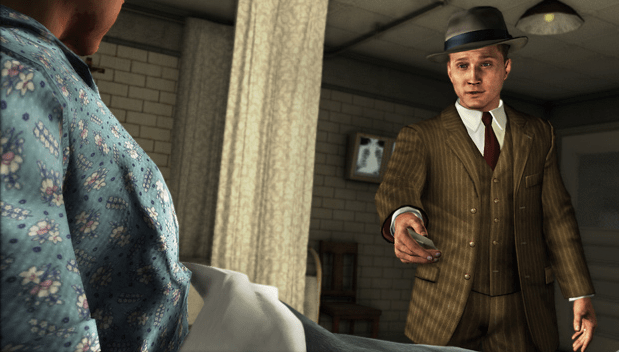 Cole Phelps is our main protagonist and a war veteran turned detective for the LAPD. Though he comes home a hero, he refuses to talk about what happened during the war.
Though Cole Phelps has some demons of his own, I must say, the man can dress well. Although a majority of his wardrobe is made up of suits, his style vibe is "sharp dressed" and that makes him great inspiration.
If you're not feeling a suit, try a more casual pinstripe dress. This one looks great with trendy black suede mules. Don't forget to add a black fedora — every good detective has one.
Break up all the black with a deep red lip and a burgundy crossbody bag. You're ready to romp about L.A in a look Nancy Drew would kill for.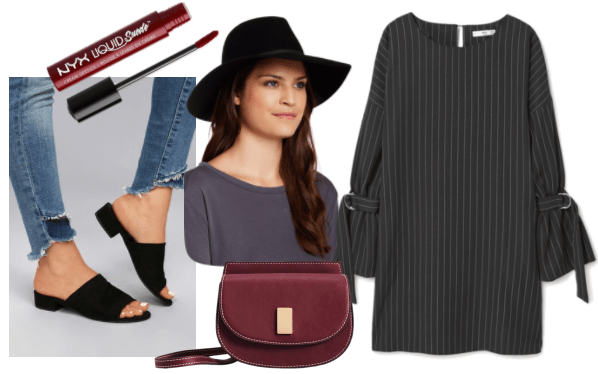 Products: Shoes – Lulu's, Dress – Mango, Bag- Mango, Hat – Nordstrom Rack, Lipstick – Charlotte Russe
L.A. Noire Fashion – Stefan Bekowsky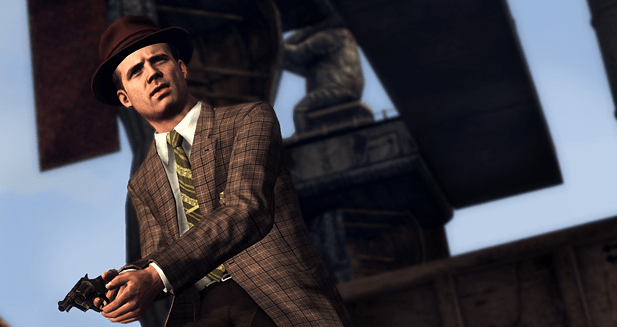 Although the two don't begin on good terms when they initially meet, Stefan Bekowsky and Cole eventually become great friends and an even greater detective duo. Stefan is easily my favorite partner that Cole has and he's even a bit of a jokester. Like Cole, he aways wears a suit and a fedora.
For a more fashionable twist on Stefan's work attire, start off with a pair of light blue jeans. Whether you prefer them ripped or not is all up to you, but Stefan is the kind of guy that doesn't mind getting his hands dirty at work.
Throw on a similarly-colored, pinstripe off-the-shoulder top (so trendy this summer!) and slide into a pair of denim block heels to dress up the jeans and make them look more office-friendly. And lastly, don't forget your trusty fedora.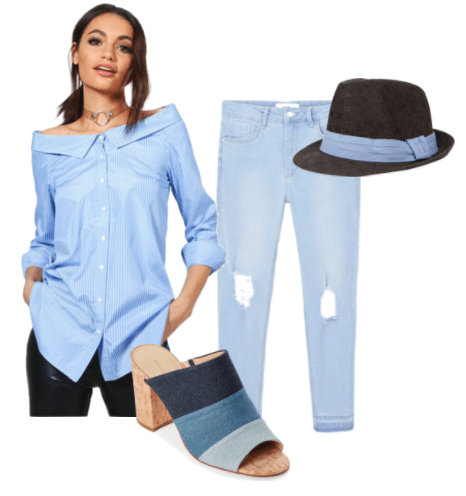 Products: Shoes – C21, Jeans – Mango, Hat – Kohl's, Top – Boohoo
L.A. Noire Fashion – Rusty Galloway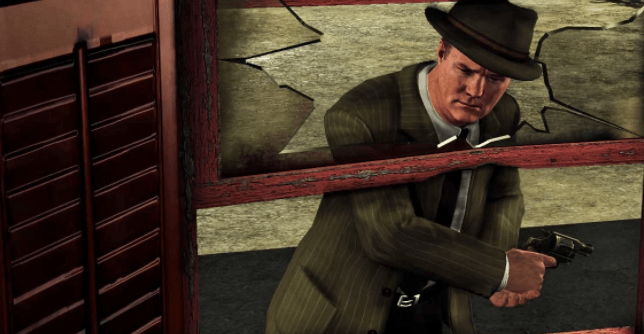 As with Stefan, Cole does not become friends with Rusty Galloway right off the bat. The two take their time to develop a friendship. Rusty is also one of my favorite partners of Cole's, especially when he continues to be friendly with him after Cole's secrets come out.
Rusty is a no-nonsense guy that only bends the rules when he feels like it. However, at the end of the day, he always gets the job done.
I went a bit more traditional with this Rusty-inspired outfit to reflect his personality. I started off with a long, pinstripe skirt with a matching crop top for a modern feel.
Along with a simple black fedora, I added a bright burnt orange trench. Trench coats are a wardrobe staple and they're definitely a must if you're a detective. To top everything off, I finished the outfit with a color blocked heel for even more color.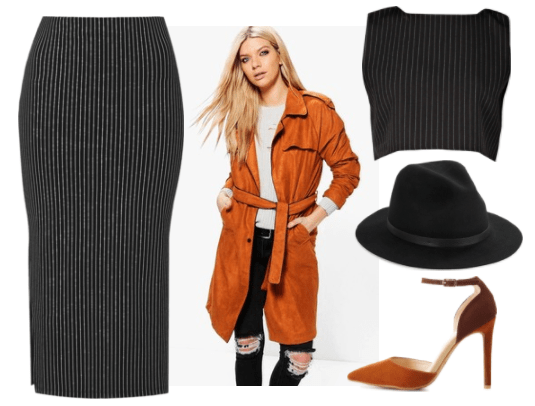 Products: Skirt – Topshop, Top – Boohoo, Hat – Topshop, Shoe – Charlotte Russe, Jacket – Boohoo
What do you think?
Did you enjoy L.A Noire as much as I did? Are you craving a sequel? Which video game should I indulge in next? Let me know in the comments!