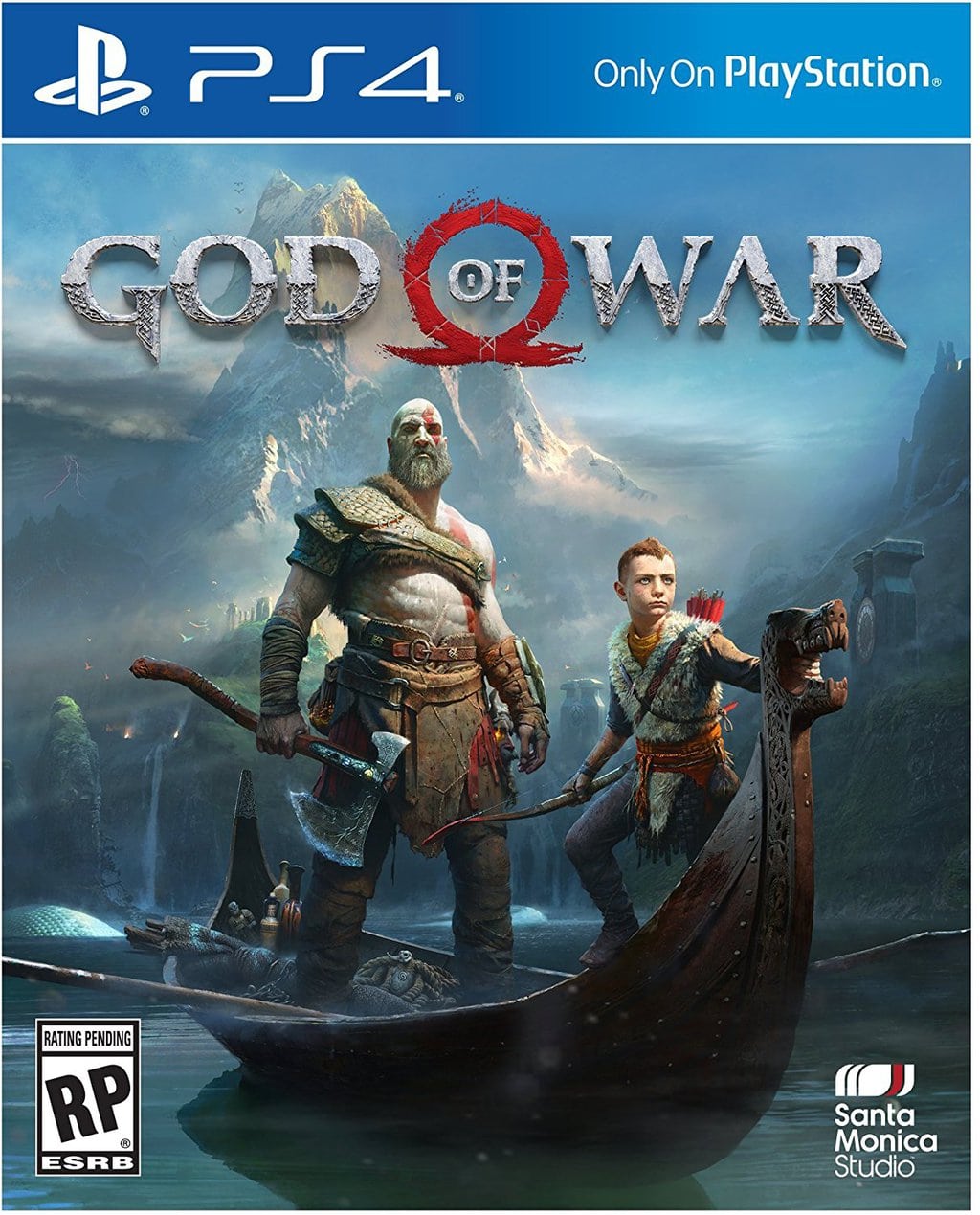 Another year of E3 has come and gone, leaving us with loads of excitement for the new games that will be released in the next twelve months.
In case you aren't familiar, E3, short for the Electronic Entertainment Expo, is a huge gaming event where game publishers and manufacturers advertise and introduce new products. This year, one of my favorite games announced a new release for 2018. That game is God of War 4.
For those you unfamiliar with the God of War franchise, the game is a third-person action-adventure game loosely based on Greek mythology. You play as a warrior named Kratos who serves the Olympian gods after being plagued by nightmares from the day he murdered his family.
Growing tired of being a servant to the gods, Kratos is propositioned by Athena to kill the actual god of war, Ares, in order to be forgiven for killing his family.
Though tedious and challenging, God of War remains one of my favorite game series to date because of its ability to balance both story and gameplay in perfect harmony.
So, enough about the game (because I could go on about the series for hours) — let's get on with the video game fashion. Here are some outfits inspired by God of War.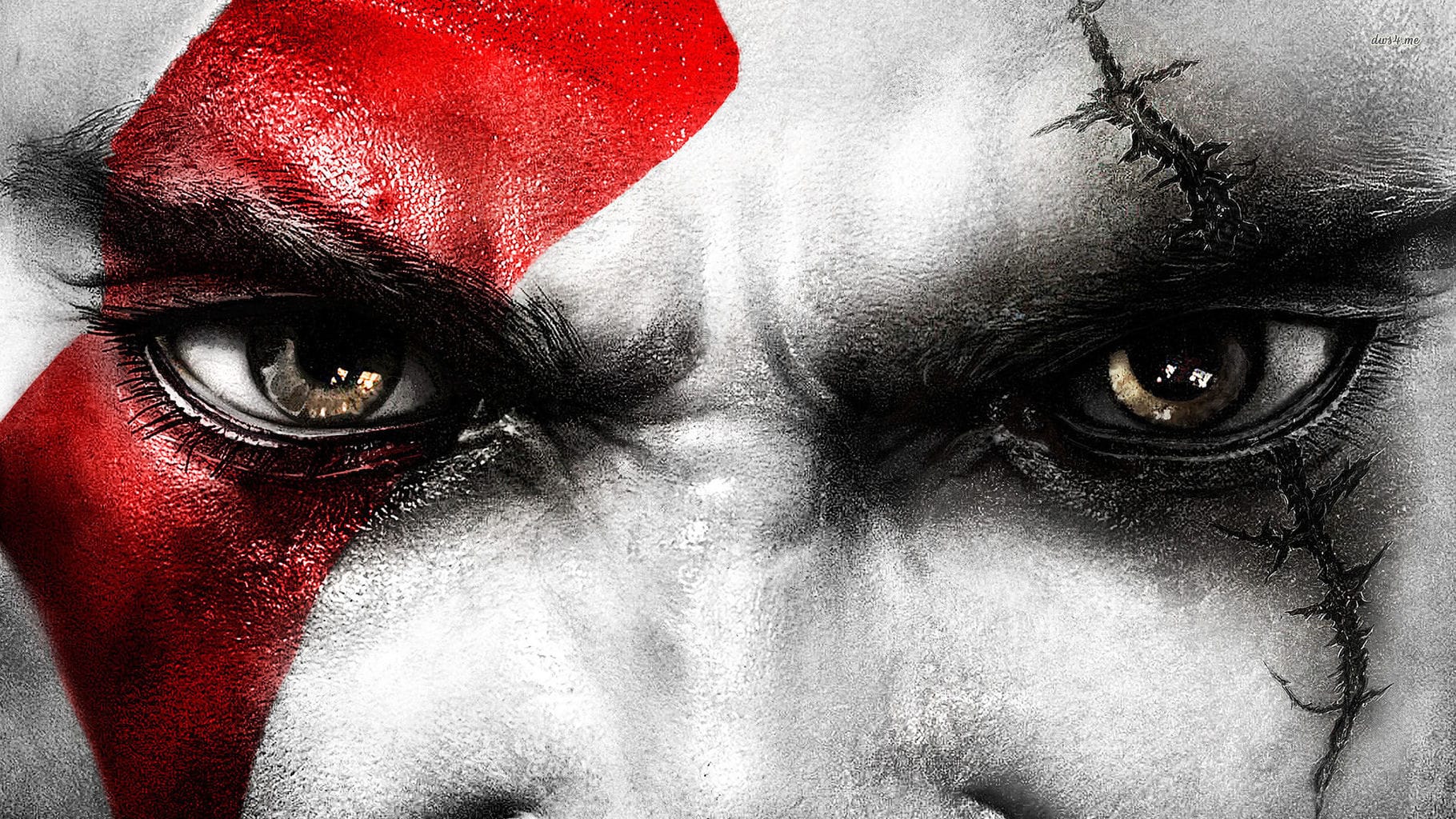 Kratos
"By the gods, what have I become?"
Kratos (see his angry eyes, above) is our protagonist. He's not your typical video game hero in that, well, he's not too likable. His backstory is tragic, but it's hard to feel sympathy for him when he continuously makes mistakes out of anger and frustration.
However, Kratos' shortcomings are part of what makes the game so great: After all, in Greek mythology everyone is flawed to some extent.
Kratos looks like your stereotypical Spartan solider. He's big, tall, and armed and dangerous. He typically just wears a leather loincloth and armlets, but he also has a large red tattoo across his face and upper body.
Video game fashion: Outfit inspired by Kratos from God of War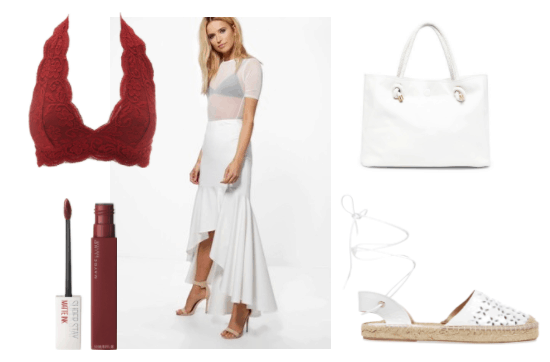 Products: Top – Charlotte Russe, Lipstick – Maybelline, Shoes – Gilt, Bag – Sole Society, Skirt – Boohoo
For a look fit for any warrior, start off with a long white high-low skirt similar to the long loincloth that Kratos wears. Add in a white handbag and a pair of strappy white espadrilles as well. It's nowhere near Labor Day, so get all your whites in while you can. (Not that you can't wear all white anytime if you choose!)
Lastly, instead of getting a bright red tattoo, add a pop of color with a bright red bralette and a matching lip.
Athena
"Don't forget that it was I who made you a God Ghost of Sparta! Don't turn your back on me!"
Athena is one of the most well-known Greek goddesses, so you're probably aware that she's the goddess of wisdom.
In the game, Athena is the one who sends Kratos to kill Ares, who is not only the god of war, but also her brother. Athena is level-headed and intelligent, especially when it comes to war. Her brother Ares is the opposite — he does things without thinking. Athena would like to put an end to this, so she decides to have him killed. (And you thought your family was dramatic.)
Athena wears your typical Greek goddess attire. She wears golden armor over her arms, a white embellished top, and flowy white skirt.
Video game fashion: Outfit inspired by Athena from God of War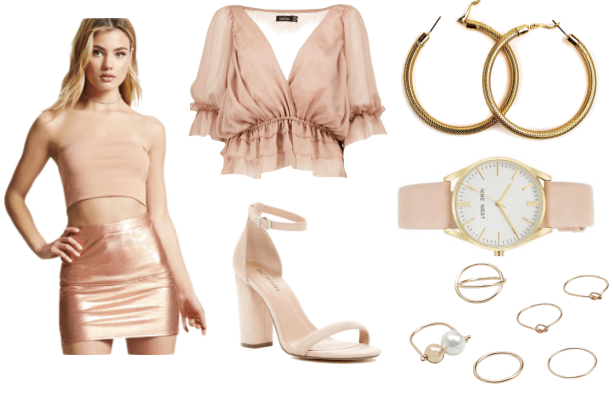 Products: Skirt – Forever 21, Shoes – Nordstrom Rack, Rings – Mango, Top – Boohoo, Watch – Macy's, Earrings – JCPenney
For this look inspired by Athena, I wanted to emphasize both her femininity and power. To start, I chose a rose gold skirt and a pastel pink wrap top. The skirt stands out while the wrap top makes the outfit a bit more formal.
To add goddess-y shine, I chose gold hoop earrings and rings. To keep things monochromatic, I stayed within the pastel pink/nude color palette and finished things off with a simple nude heel.
Ares
"That night… I was trying to make you a great warrior!"
There's not much more I can say about Ares without spoiling too much of the game. He's a hot-head who can't control his emotions and that's pretty much it.
Ares is a giant warrior and wears a brown, sleeveless tunic with golden armor and knee-high boots. We're going to revamp this look to make it a bit more fashion forward.
Video game fashion: Outfit inspired by Ares from God of War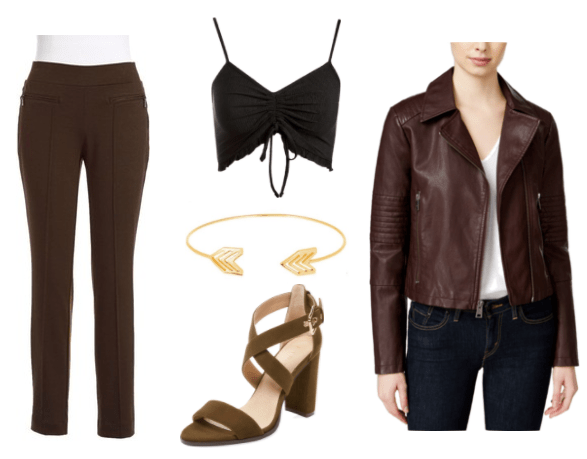 Products: Pants – Lord & Taylor, Shoes – Gilt, Jacket – Macy's, Bracelet – Lord & Taylor, Top – Topshop
For an outfit inspired by Ares, I paired a brown straight-leg trouser with a dark brown faux leather jacket and a black bralette. The jacket and bralette give the outfit a badass feel and contrast against the formality and structure of the trousers.
Accessorize with a golden bow bracelet and finish the look off with a dark cognac sandal.
What do you think?
Do you enjoy the God of War games? If so, which is your favorite? Are you as pumped as I am for the release of the newest addition to the franchise? Let me know in the comments!