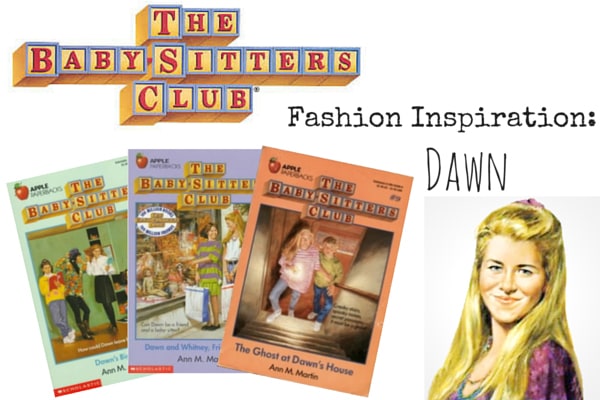 Hi everyone! It's time for some more fashion inspiration from the The Baby-Sitters Club. We featured Claudia's signature quirky style a few weeks ago, and today we're channeling some laid-back West Coast vibes with The BSC's Dawn Schafer.
Dawn moved to Stoneybrook from California when she was 13, and is known for her style, individualism, and love of nature and environmentalism. As an alternate officer, Dawn fills in and serves any other member's role when they are unable to attend a meeting. She moves back to CA in book #88, Farewell Dawn, and her position is filled by new member Abbey Stevenson.
Keep reading to learn how to incorporate Dawn's casual and cool pieces into your own wardrobe!
1. Dawn's Big Move (#67)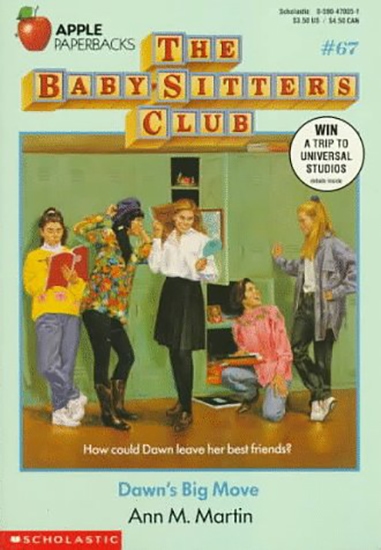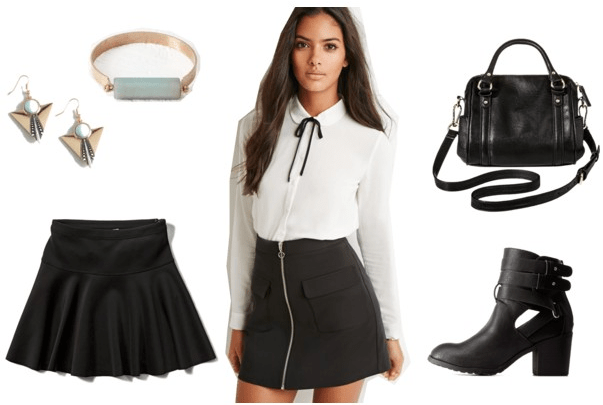 Product Info: Top / Skirt / Boots / Bag / Earrings / Bracelet
Could Dawn look any cooler on this book cover? I sincerely think not. Keep in mind that these girls are in middle school throughout this entire series. My junior high style could be described as whatever Mary Anne is attempting to pull off in this picture, AKA "I can't even."
Dawn, on the other hand, is killing it with this outfit. Her white dress shirt, black skater skirt, and minimal accessories create the ultimate school girl chic look that is just begging to be an #OOTD post on Instagram (or an #OOTD Polaroid, I suppose).
2. Dawn and Whitney, Friends Forever (#77)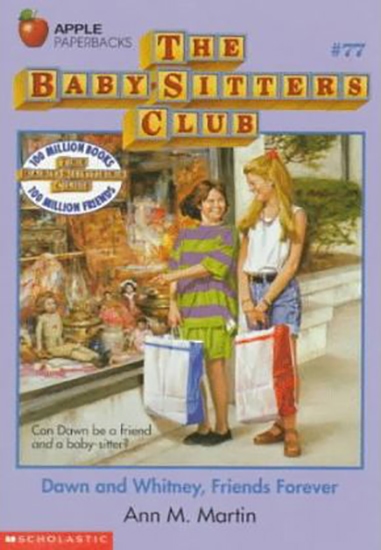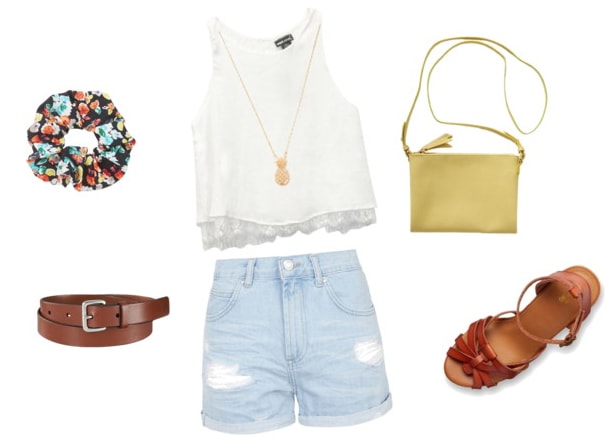 Product Info: Top / Shorts / Bag / Sandals / Scrunchie / Belt / Necklace
The high-waisted shorts, strappy sandals, and breezy top in this look represent the epitome of Dawn's signature California casual style.
Throw in a scrunchie, brightly colored bag, and a fun and personal touch like this pineapple necklace, and you're one step closer to being the coolest girl on the streets of Stoneybrook.
3. The Ghost at Dawn's House (#9)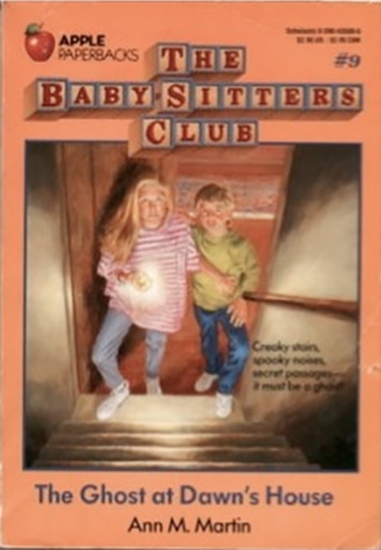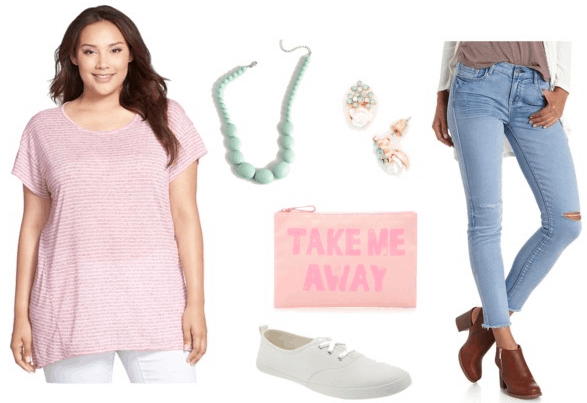 Product Info: Top / Jeans / Necklace / Earrings / Bag / Shoes
Stripes and pastels are everywhere right now, so Dawn was way ahead of her time with this oversized shirt and jeans combo.
Pair these style staples with some basic and cute white sneakers and pastel statement accessories to achieve a look that's both effortless and classically cool.
What do you think?
Thanks for reading! Which look was your favorite? Leave a comment below and share your thoughts, and be on the lookout for another BSC-inspired fashion post soon!