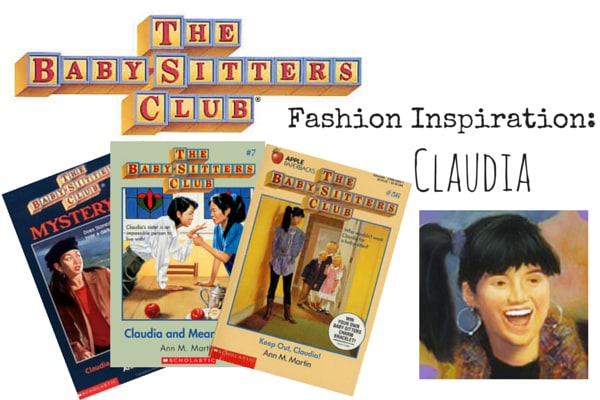 After writing my first Baby-Sitters Club fashion inspiration post a few months ago, several of you commented and asked if I would do some additional posts featuring different members and their style. So, here it is! I was so excited to devote another article entirely to BSC fashion, and I hope you have as much fun reading it as I did writing it.
To start things off, I had to feature none other than the queen of Stoneybrook fashion (and, let's get real, '90s fashion itself), Claudia Kishi. The VP of the BSC, Claudia is known for her artistic, eccentric, and unpredictable style, as well as her junk food addiction and notoriously bad spelling.
Keep reading for ideas on how to incorporate Claudia's classic '90s staples into your own wardrobe!
1. Keep Out, Claudia! (#56)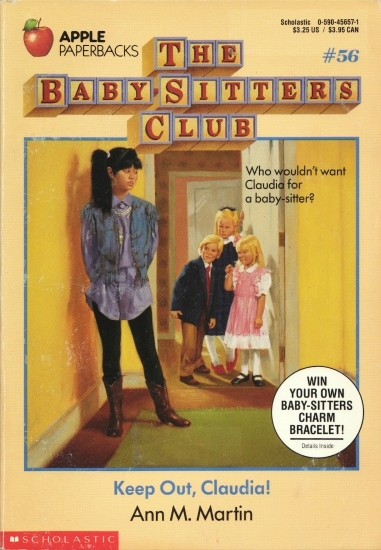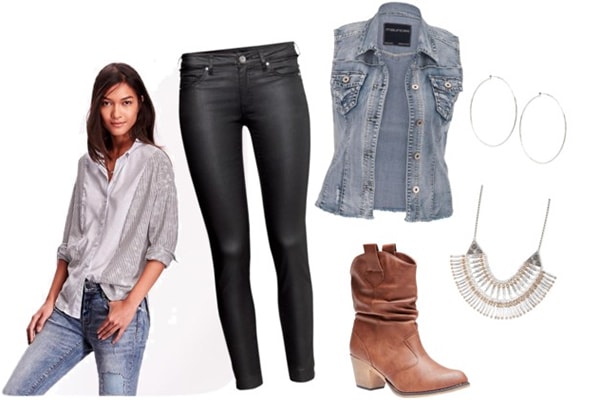 Product Info: Top (Old Navy)/ Jeans (H&M)/ Vest (Maurices)/ Boots (Wet Seal)/ Necklace (Nordstrom Rack)/ Earrings (Lucky Brand)
This book cover is the perfect depiction of Claudia's funky signature style. Oversized shirt? Check. Leggings and bold accessories? Yes. Scrunchie?!? Hell yes. While this outfit may be a tad too Donny & Marie Osmond-esque for some folks, Claudia nails the whole "country rock" look with total effortlessness. Yee-haw, sister.
2. Claudia and the Lighthouse Ghost (Mystery #27)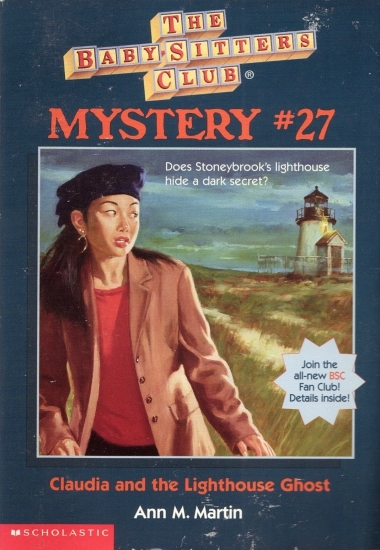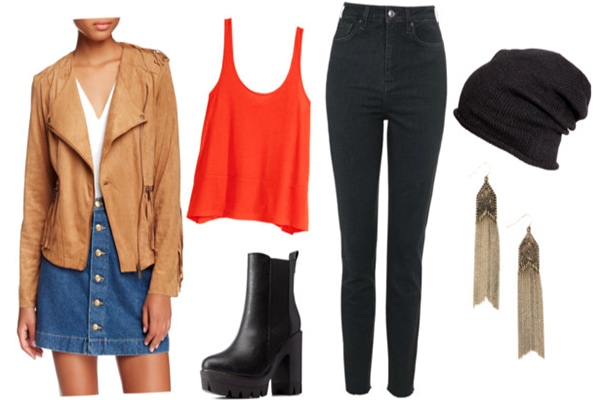 Product Info: Jacket (Nordstrom Rack)/ Top (H&M)/ Boots (Charlotte Russe)/ Jeans (Topshop)/ Hat (H&M)/ Earrings (ModCloth)
This is probably the chicest outfit Claudia is seen wearing throughout the entire series, and despite its lack of her signature quirkiness, it's one of my all-time favorite BSC book cover ensembles. I love the classic pieces in this look, and can only assume she's rocking some fierce footwear to complement this sassy beret and camel blazer combo.
3. Claudia and Mean Janine (#7)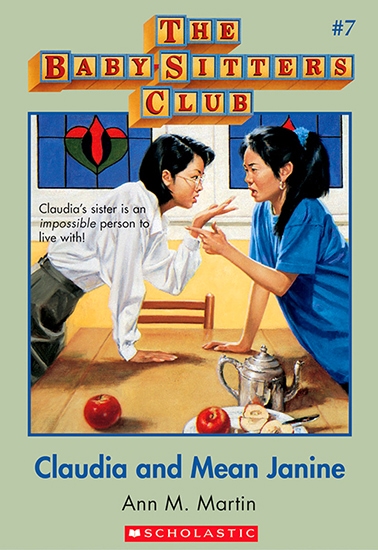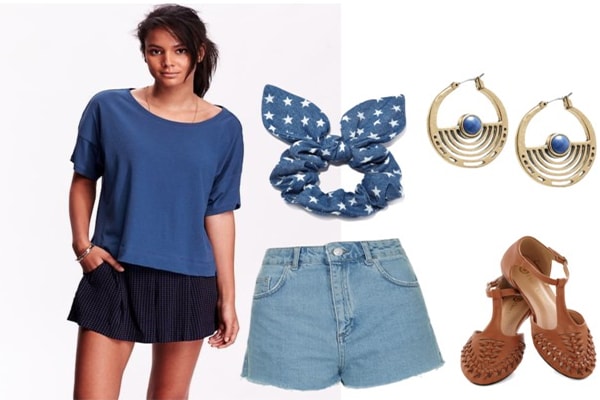 Product Info: Top (Old Navy)/ Shorts (Topshop)/ Scrunchie (Forever 21)/ Earrings (Lucky Brand)/ Sandals (ModCloth)
If Claudia Kishi were in her teens today instead of the '90s, I'm pretty sure she'd still be rocking an outfit exactly like this one. High-waisted bottoms are definitely back in style, and so are scrunchies, bohemian jewelry, strappy woven sandals, and oversized shirts. Say what you want about '90s fashion, but no one can deny it was an era of unparalleled casual comfort.
Thoughts?
Thanks for reading, friends! What did you think about these outfits? Leave a comment below and share your thoughts, and be on the lookout for another BSC-inspired fashion post soon.