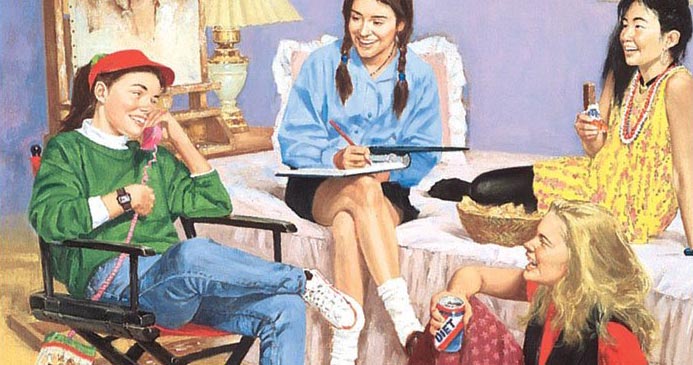 I don't know about you, but I made my way through the majority of my childhood with a Baby-Sitters Club book in my hands. Reading about the lives and friendships of Kristy, Mary Anne, Claudia, and Stacey (AKA the original "fab 4") was my awkward "Kids Bop" version of Sex and the City. There was drama, boy trouble and fun, but most importantly, there. was. fashion.
The author, Ann M. Martin, meticulously described what the characters were wearing in all of the books, and each girl definitely had her own style. Here are four looks based on each of the original four Baby-Sitters Club members!
Mary Anne's Makeover (#60)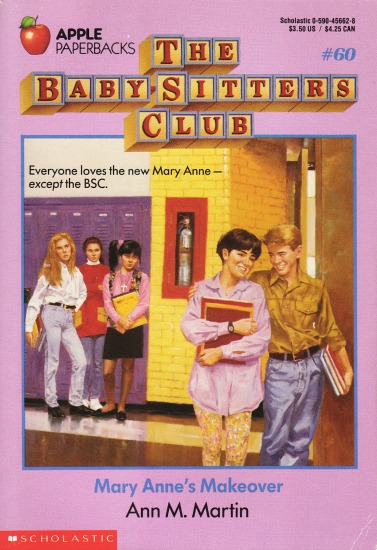 Mary Anne is the secretary of the club, and is known for her sweet, shy demeanor and Type-A organizational skills. In Mary Anne's Makeover, she gets a sassy new haircut and wardrobe update, which includes floral leggings and an oversized pastel button-down shirt.
(Let's also take a moment to appreciate her bold and fierce brows– slay, Mary Anne, slay.)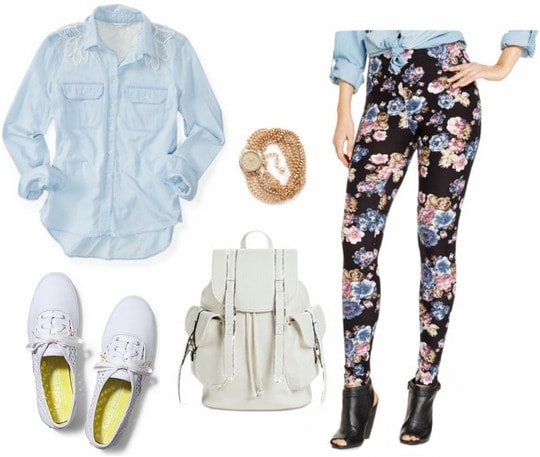 Product Info: Shirt- Aeropostale, Leggings- Macy's, Shoes- Keds, Backpack- Target, Watch- Forever 21
Stacey's Ex-Boyfriend (#119)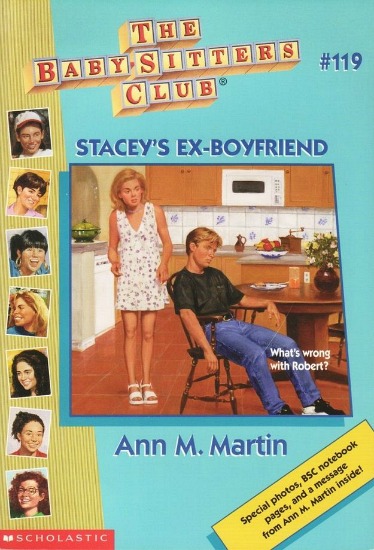 Stacey, the "boy crazy" treasurer, is from New York City and moved to the suburbs of Connecticut at the start of 7th grade. Her style was always very sophisticated and trendy, and she was often described as one of the best dressed students at Stoneybrook Middle School.
In Stacey's Ex-Boyfriend, she's pictured sporting a flirty white sundress with red and pink flowers and casual white summer sandals.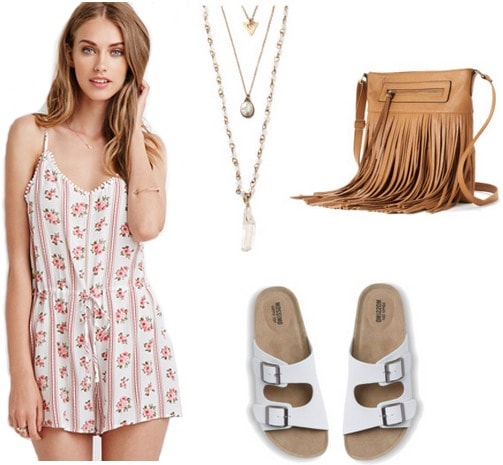 Product Info: Romper- Forever 21, Necklace- Forever 21, Purse- Kohl's, Sandals-Target
Claudia and the Perfect Boy (#71)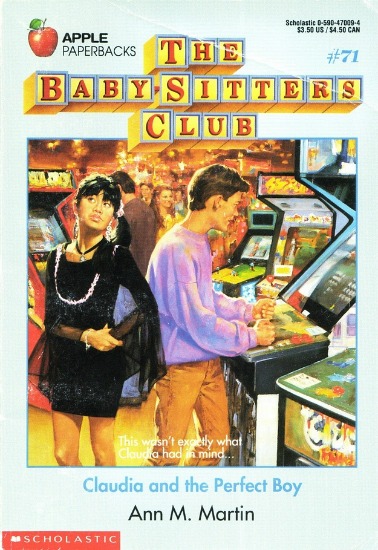 Any true Baby-Sitters Club fan knows that Claudia, the club's vice president, was the ultimate fictional style icon of the late '80s and early '90s. I'm pretty sure that my most embarrassing elementary school outfits were a result of trying to recreate one of Claudia's outrageous ensembles (I knew I looked fierce, but my efforts were lost on my basic peers).
In Claudia and the Perfect Boy, she pulls off a witchy black bell-sleeved dress, complete with dramatic jewelry and her signature side ponytail (with matching scrunchie, of course).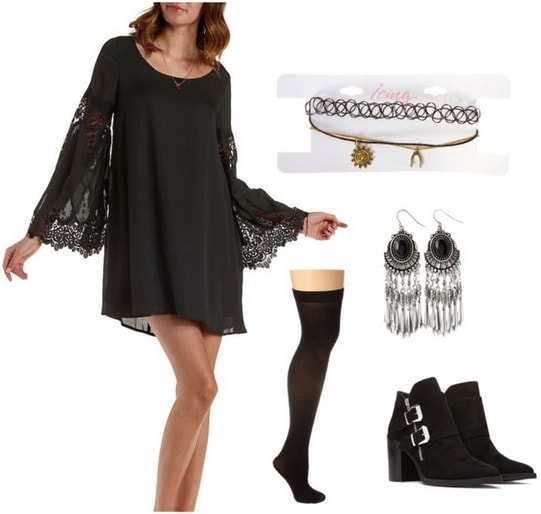 Product Info: Dress- Charlotte Russe, Necklace Set- Icing, Stockings- Icing, Earrings- Forever 21, Boots- Forever 21
Kristy's Great Idea (#1)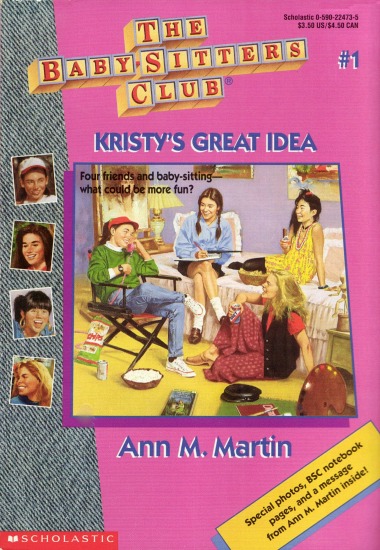 Last but not least, Kristy, the club president, is known for her laid-back, tomboy style. While her outfits are some of the least remarkable of the four girls (she's shown wearing sweats or jeans on the front of nearly every book), there is certainly something to be said for her comfy and sporty getup on the cover of Kristy's Great Idea, which was the first book in the series.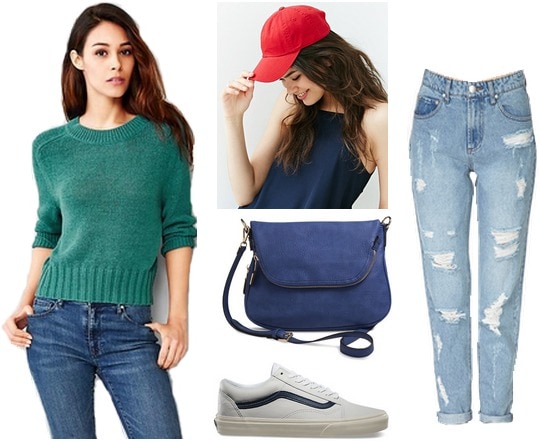 Product Info: Sweater- GAP, Hat- Urban Outfitters, Purse- Target, Shoes- Madewell, Jeans- Forever 21
Thoughts?
Were you a Baby-Sitters Club fanatic back in the day? Who was your favorite BSC member? Which of these looks do you like the best? Leave a comment and get the conversation started!