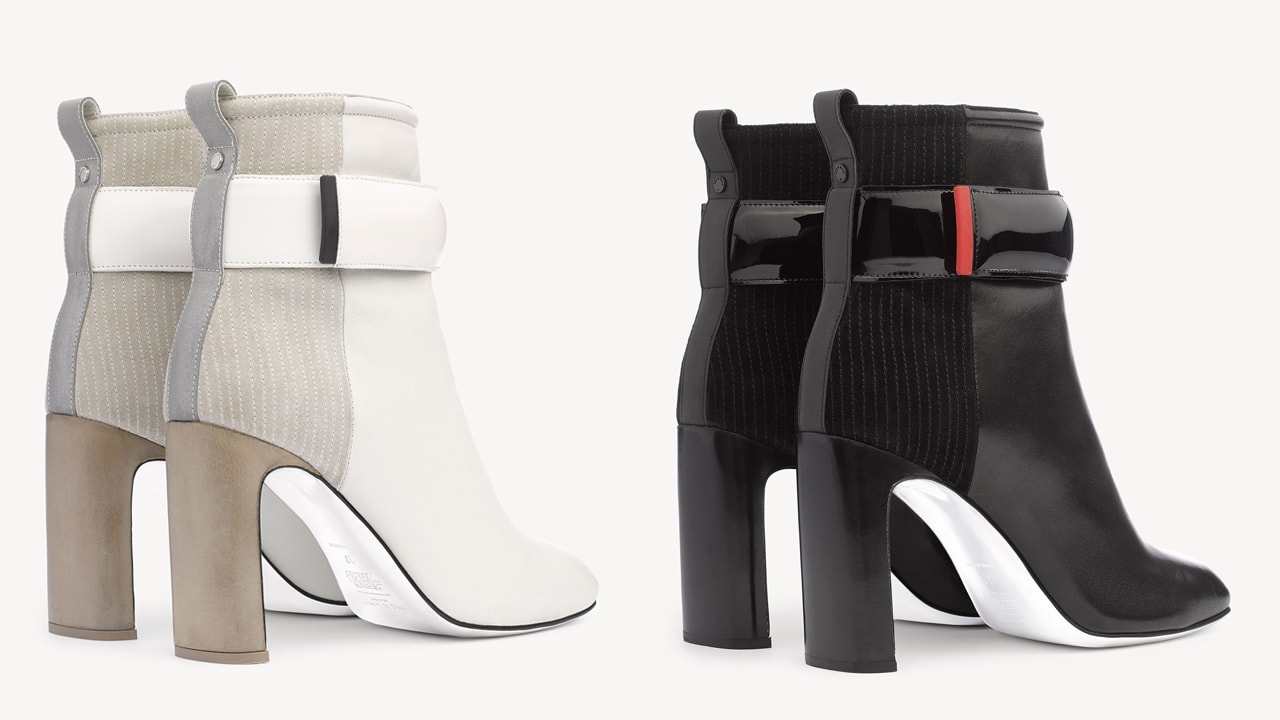 Those of you who know me know that I love Star Wars, a LOT.
For those of you who don't know me, I'm Francesca and — you guessed it — I love Star Wars maybe more than life itself. And because I love it so much, I try to weave my fandom into my personal style.
Mixing fashion and fandom isn't new for me. For my semester project in my Produce Line Development class we had to develop an entire line of clothing from start to finish and I created a line inspired by Disney characters. It was a way for me to showcase my passion for all things Disney while simultaneously proving that dressing like your favorite characters doesn't have to be juvenile at all.
With the recent release of Star Wars: The Last Jedi, I thought I'd take inspiration from my favorite franchise and create some wearable, non-costumey Star Wars outfit ideas. Scroll on down to see some of my modern Star Wars looks.
Princess Leia Outfit
For Princess Leia, the white dress is the most important element. (See our guide to Princess Leia's style for even more outfits inspired by this iconic frock.) Instead of the floor length dress she wears in the first film, a shorter dress is more on trend. In place of her silver belt, I added a black leather "fanny pack".
If I were to wear this look I'd probably add some earrings or a necklace that were space themed in some way. Maybe these earrings.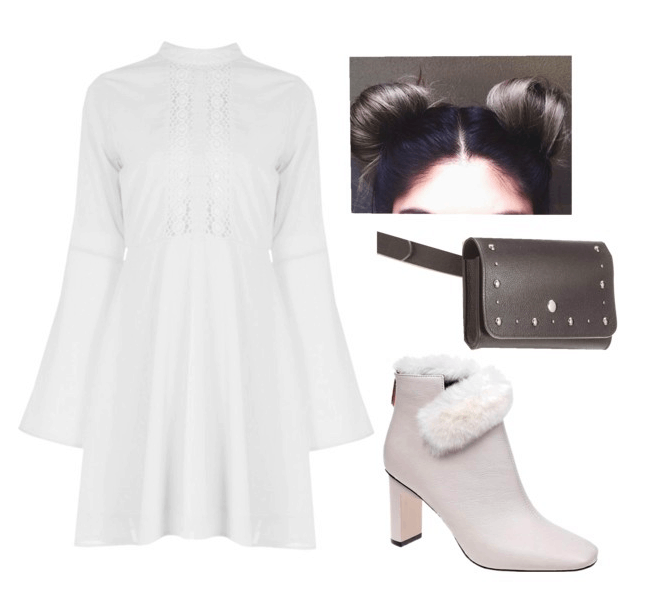 Products: Dress – Boohoo, Shoes – Gamiss, Belt bag – INC
Darth Vader Outfit
The vibe for Darth Vader is obviously really edgy and dark.
Let me preface this by saying I realize everyone doesn't want to go walking around town in a full blown cape — I certainly don't. That's why the main focus of this ensemble is the flared sleeve, oversized jacket. It gives the illusion of a cape, but you still look fashionable and put together.
I added a couple more accessories to this one, but like any of the looks, the accessories you choose are your way to add your personality to the ensemble. Feel free to mix it up!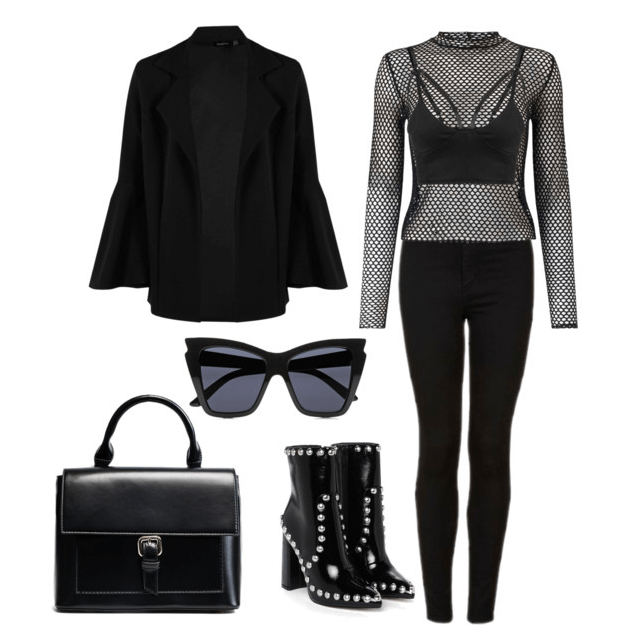 Products: Jacket – Boohoo, Jeans – Topshop, Fishnet Top – Miss Selfridge, Bralette Top – Yoins, Sunglasses – Net-a-Porter, Shoes – Nasty Gal, Handbag – Gamiss
Han Solo Outfit
Han Solo's outfit has a little more leeway than the previous two — it's easy to get his vibe in a variety of ways. The colors are most important when it comes to his outfit.
Here, I swapped out Han's famous vest for a jacket. (He ditches the vest in Episode V anyway.) I paid homage to the red stripe in his pants with the shoes I chose. You can swap this look for any season as well. The pants can become a skirt or shorts and the blouse can become a tank top or t-shirt.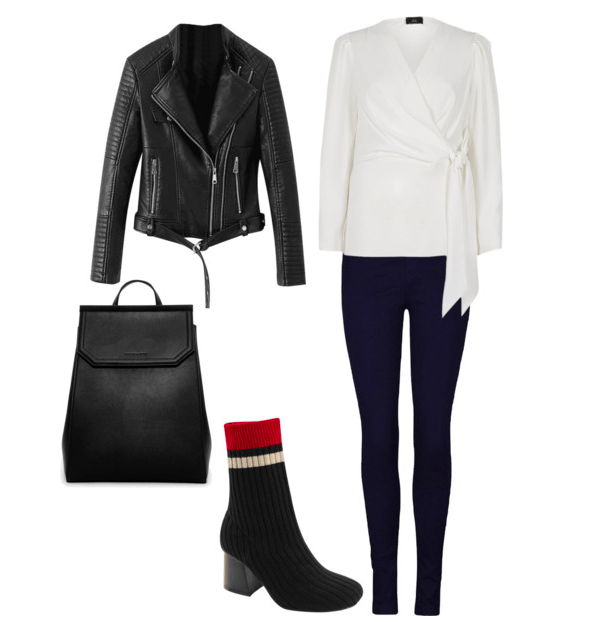 Products: Jacket – Zaful, Blouse – River Island, Jeans – Yoins, Backpack – Charles & Keith, Shoes – Zaful
BB-8 Outfit
This BB-8 outfit is perfect for someone who is a little more bold with their style. The orange does stand out in a crowd, but it's the little droid's main color so it has to be included.
I'm a huge fan of statement outerwear so I chose the orange jacket, but if you're into statement trousers or tops go ahead and play around with the colors of your garments a bit. Like I mentioned before, add your personal style into it.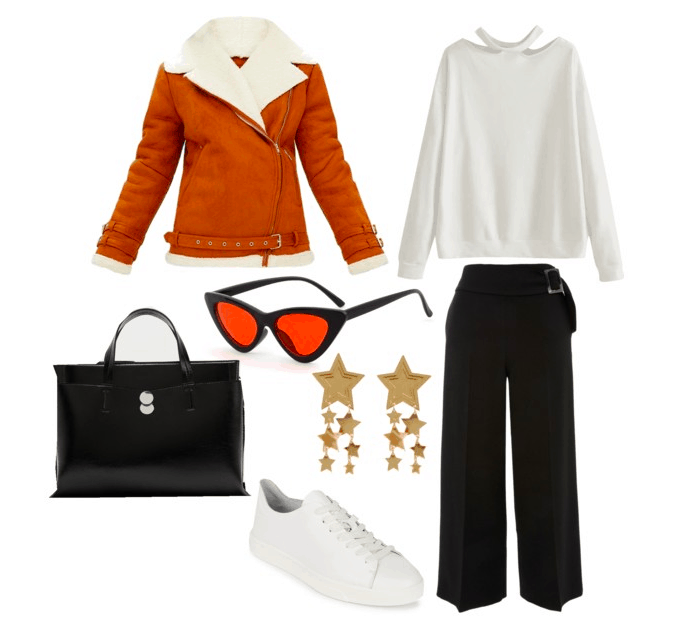 Products: Jacket – Pretty Little Thing, Sweatshirt – Zaful, Trousers – Topshop, Shoes – Calvin Klein, Sunglasses – Amazon, Earrings – Melody Ehsani, Handbag – Zara
Stormtrooper Outfit
Black and white is the most iconic color combination to ever exist, and we're rocking it in this look.
Dressing like a Stormtrooper is just as easy as dressing like Darth Vader — you can totally pull it off in real life without looking costumey in the slightest. The Empire is so minimalistic, I love it!
Products: Sweater – Mango, Jeans – River Island, Shoes – Steve Madden, Handbag – Gamiss, Phone Case – Society Six, Sunglasses – Pop Map
Would you give these Star Wars outfits a try?
So there you have it, those are some of my favorite ways to add a little extra Star Wars into my life. (Like there isn't enough already.) Do you have a favorite Star Wars character I didn't include that you want to see? Let me know and maybe I'll create a Part Two just for you.