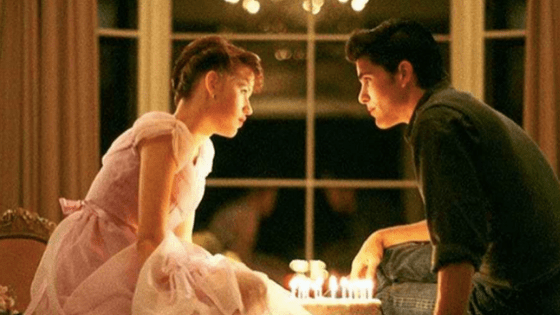 '80s fashion is coming back around (it's true!), so we've decided to pay tribute to some of the most fashionable films of the decade. Last week, we went into depth on the fashion from Desperately Seeking Susan, and now we're back with a Sixteen Candles fashion guide.
This iconic John Hughes film follows Samantha, played by '80s darling Molly Ringwald, on the day of her sixteenth birthday — which she is shocked to find that her entire family has forgotten. This is all because Samantha's older sister is getting married the next day.
Nevertheless, some magical things do happen to Samantha on her birthday. She makes new friends, falls in love with the most popular boy in school, and gets to wear her now-iconic pink dress.
This film is the perfect thing to watch on a school day after doing homework: It's a great cozy film filled with teen movie cliches. But the best part of the film as far as we're concerned is its '80s fashion inspo. And that's what we're foucsing on today.
Below you can find three outfits all inspired by Samantha's style in Sixteen Candles. To get inspired, just keep reading!
Sixteen Candles Fashion: Turning Sixteen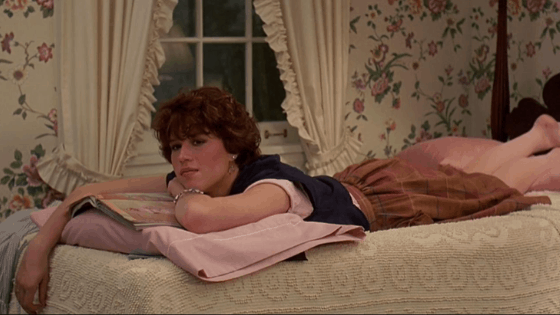 Even though she's upset that everyone has forgotten her birthday, Samantha still pulls together a super stylish outfit for the day. She wears a few classic '80s trends, including a cropped off the shoulder t-shirt and a pleated skater skirt.
Samantha's daytime look is a mix of girly and edgy, perfect for a sixteen year old who is discovering her own sense of style.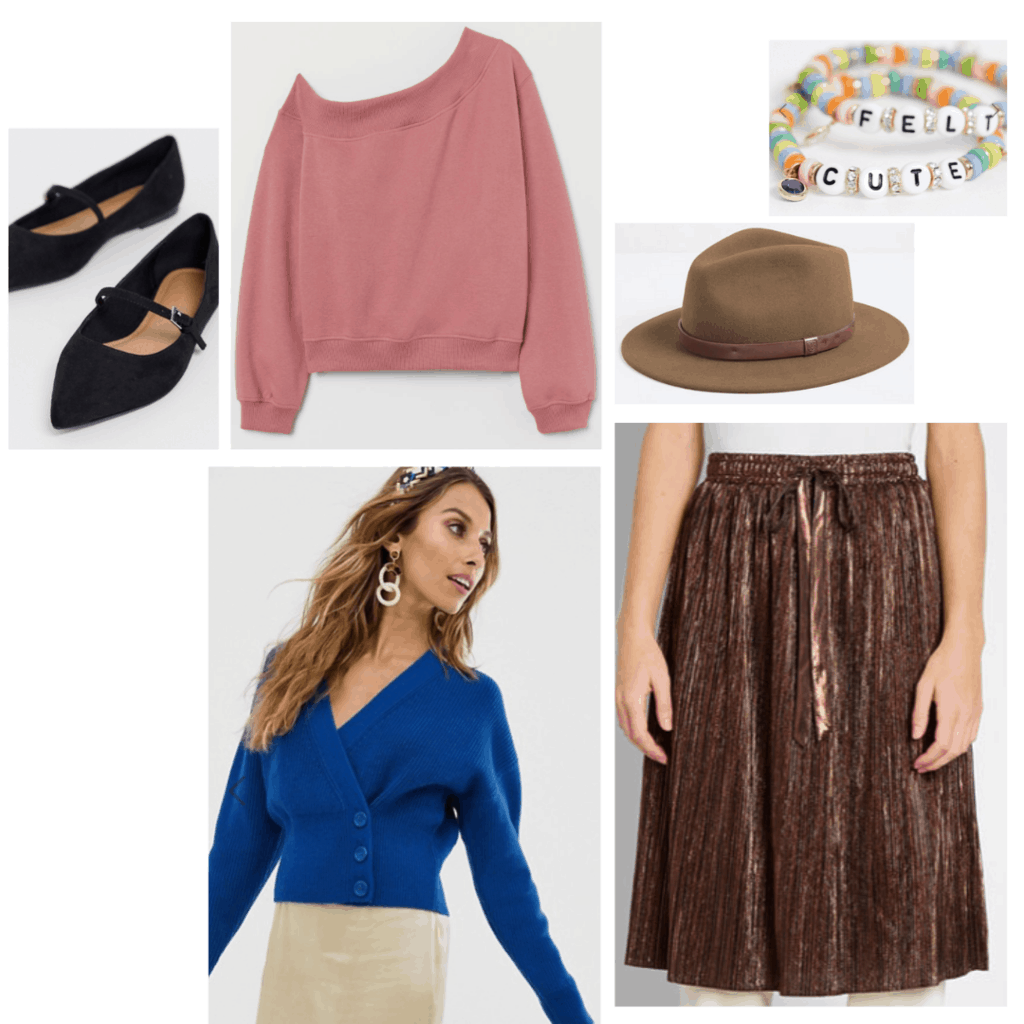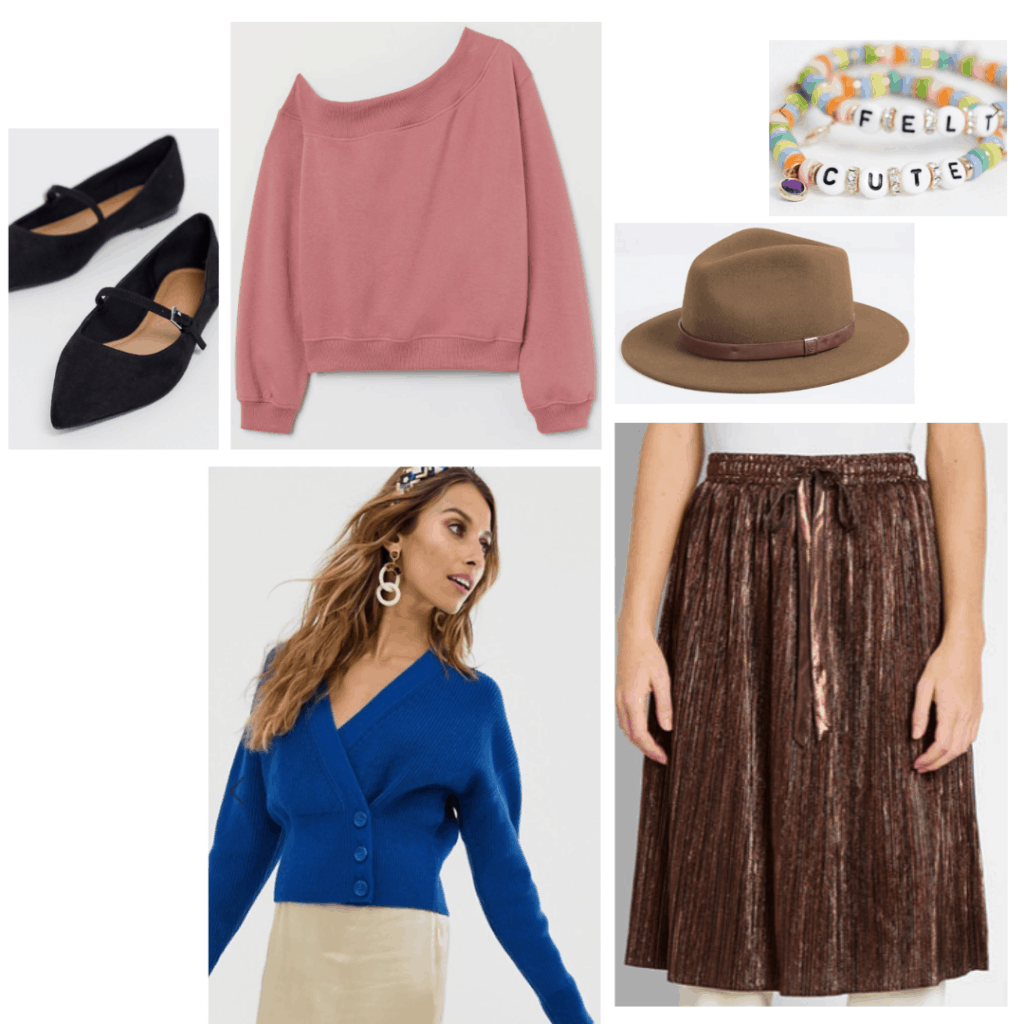 Products: Skirt – Modcloth, Top – H&M, Cardigan – ASOS, Shoes – ASOS, Hat – Modcloth, Bracelet – ASOS
To get this classic '80s look, go for a sweater or classic t-shirt layered under a crop top, or be more winter-appropriate with a cardigan. Then throw on a midi skirt with a pair of ballet flats to make it the perfect school girl look.
For full '80s vibes, don't forget to accessorize with a nice hat and some chunky jewelry.
High School Romance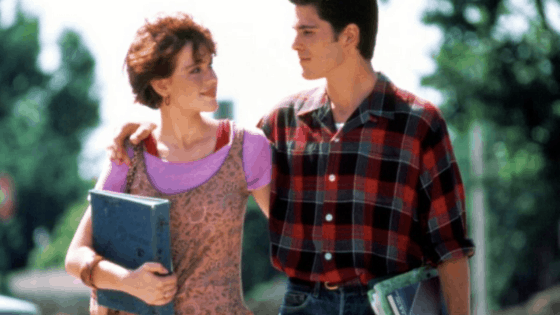 Another great look from the film is the iconic outfit Molly Ringwald wears on the film's poster (seen above).
This is a great casual outfit that would be perfect for strolling down the school halls and going on a lunch date with your crush. It's a simple floral print slip dress layered on top of a pink t-shirt and red tank top. Molly's character makes the look extra fashionable by adding a chunky bracelet, dainty earrings, and a pair of pink ballet flats.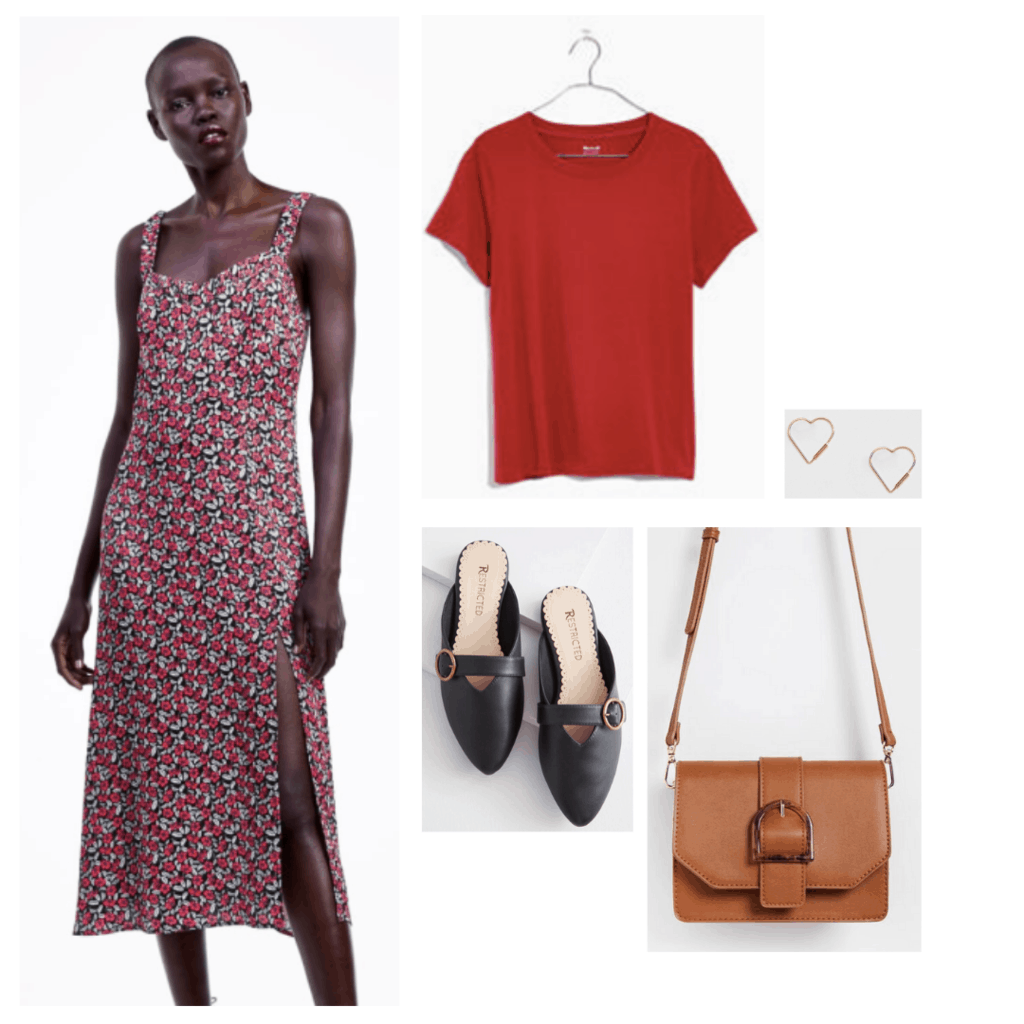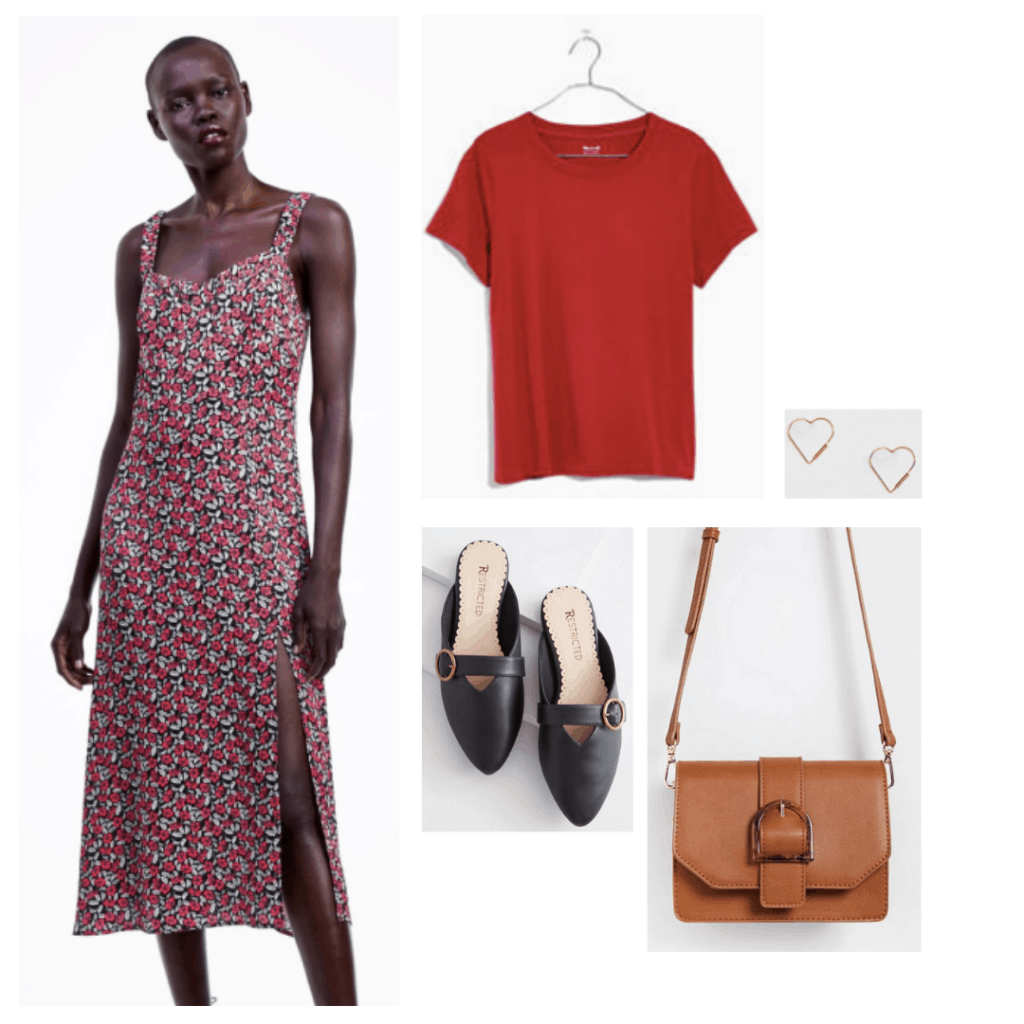 Products: Dress – Zara, Top – Madewell, Bag – Modcloth, Shoes – Modcloth, Earrings – ASOS
To get the look, have a little fun and play with some simple layers. Grab a basic slip dress, and pull it on over a basic tee. Then go basic with the accessories, adding some classic-cute earrings, a shoulder bag, and some simple flats to the look.
THE Pink Dress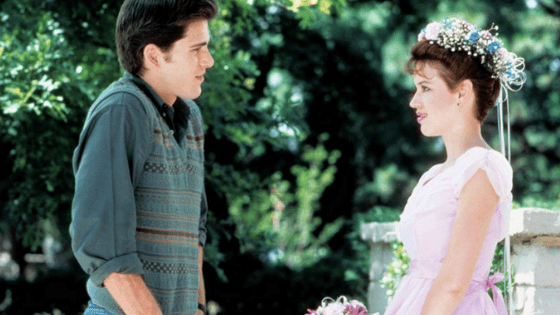 This wouldn't be a Sixteen Candles fashion guide without Samantha's iconic pink dress. This dress is so classic and memorable that most people forget it's Samantha's bridesmaid dress for her sister's wedding!
I consider this the ultimate '80s occasion dress. From the tulle skirt, to the puff sleeves, the sweetheart neckline, and the princess-y pink, this has 1980s written all over it in the best way.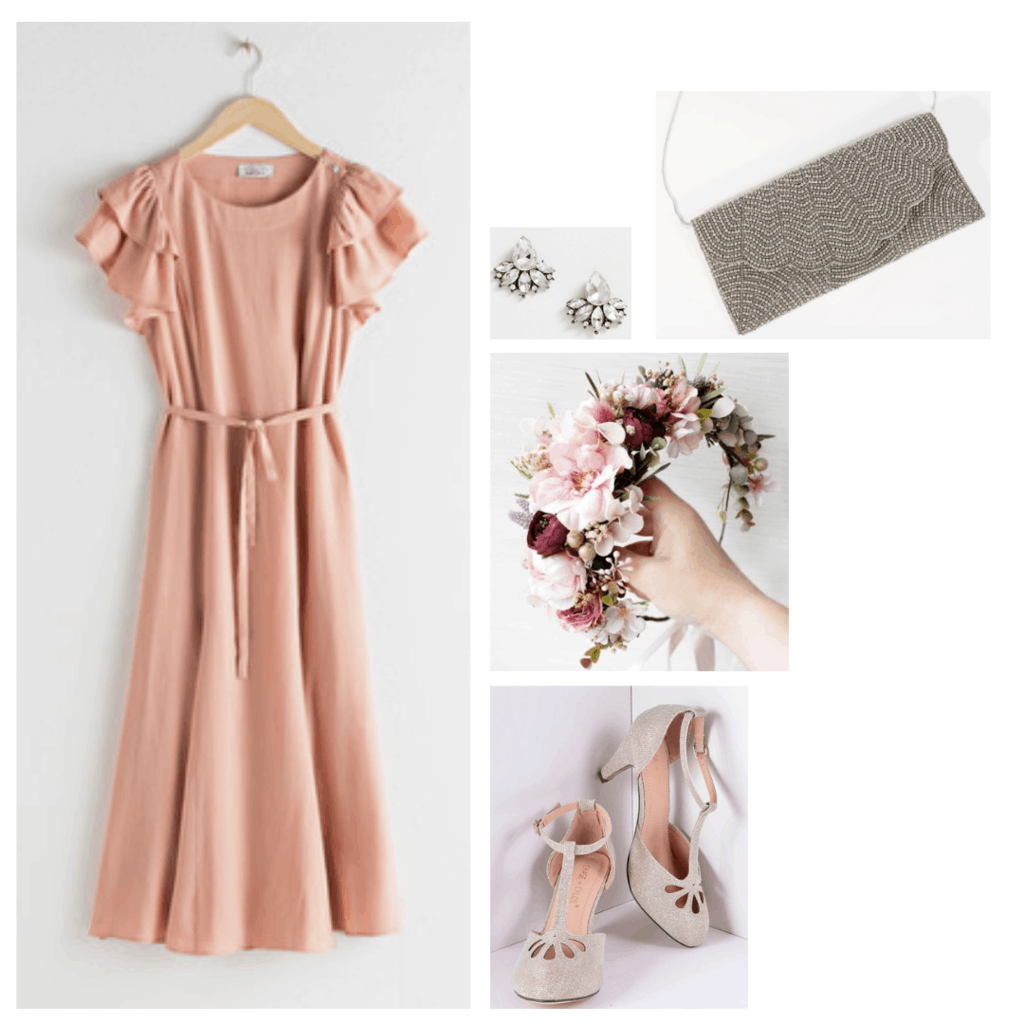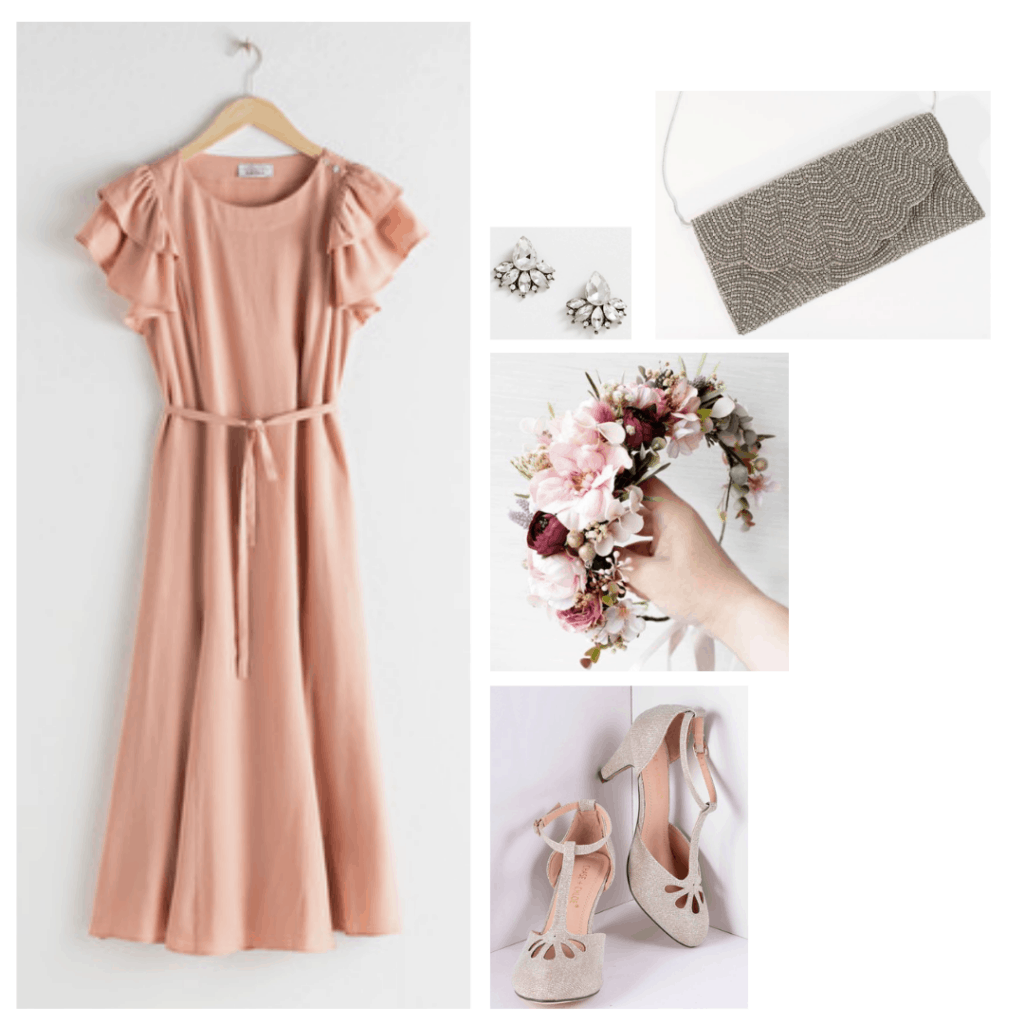 Products: Dress – & Other Stories, Headband – Etsy, Shoes – Unique Vintage, Earrings – ASOS, Clutch – Unique Vintage
Here's a modern girl take on Samantha's iconic pink dress. For this look, all you need is a dress and floral hair accessories. (This flower crown is definitely bold but I had to include it — it's so Instagram-worthy!) Just jazz up the look with a pair of classic heels and a clutch bag.
The main thing is to keep this look simple and let the dress do all the talking. I love this subtler take on Samantha's dress from & Other Stories — it's girly and ruffled without being garish.
What did you think of our Sixteen Candles fashion guide?
Whats your favorite '80s film? What did you think of the fashion in Sixteen Candles? Which look above is your favorite? Tell us by leaving a comment down below.