Halloween seemed so far away at the beginning of the semester, but now it's here! One of the biggest reasons why I love Halloween so much is because it is a fun time for everyone, regardless of age. Every year, I like dressing up and going to my friend's annual Halloween party, but there are so many other fun ways to celebrate.
Even though Halloween is so much fun, it can also be a pain trying to figure out what exactly you're going to dress up as. It can also be super tricky if you live in a cold area during Halloween… Trust me, I know the struggle.
To help you guys out, I created this quiz and came up with three easy costume ideas that could be worn out or to class, depending on how you accessorize and if you go "all out".
The Quiz
Quiz Results!
Below are the results to the quiz. If you haven't taken it yet, then don't peek! Scroll down to check them out:
Minion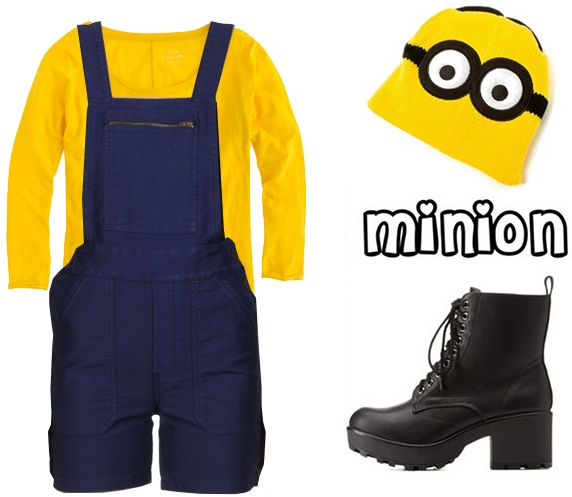 Products: T-Shirt, Shortalls, Hat, Boots
Okay, who doesn't love minions?! These guys are so adorable, and this costume is super easy to put together.
A simple, yellow t-shirt and a pair of "shortalls" as I call them, complete the outfit! By adding the hat, you add the animation of the minions to your outfit. Or, if you like DIY projects, make your own goggles and wear them! To finish it off, put on a pair of black booties or flats.
Mermaid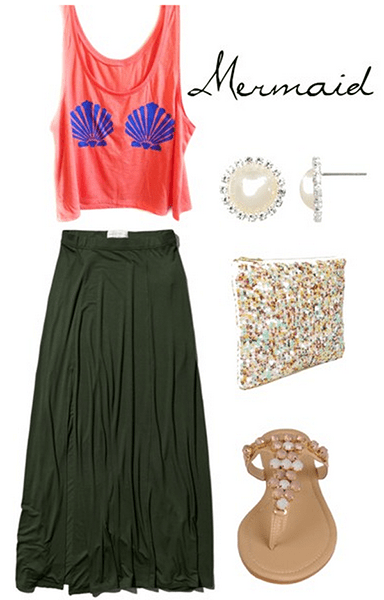 Products: Top, Skirt, Clutch, Sandals, Earrings
This mermaid costume is super easy to put together, and there are many different ways you can dress this up as well. With a green maxi skirt, you can go traditional and wear a shell bralette, or if you want to cover up or be a little festive for class, you can go for this cute shell crop top.
Add some jeweled gladiator sandals, a glittery clutch, and some pearl earrings to accessorize. To pull this all together, wear your hair down in beach waves with a cute crown to master your "under the sea" look.
Fawn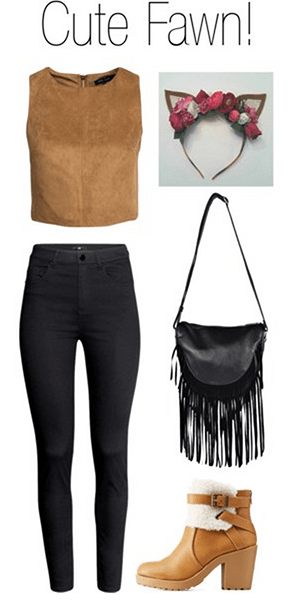 Products: Top, Pants, Purse, Ears, Boots
This is such a cute costume and it is so different! The key to this costume is to accessorize properly.
A textured brown top and black pants give off an animal vibe. Pair them with a pair of brown furry boots and a simple black fringe purse. Last but not least, you can't forget your ears/antlers! It's the most important part to complete your "Bambi" costume.
What do you think?
What are you dressing up as for Halloween? What's your favorite part about Halloween? What were your results? Let us know in the comments!