I've done a Halloween makeup tutorial for the girl who doesn't like to dress up and a scary zombie makeup tutorial for all those ladies that love to creep out their friends. Now what? What about the cops, firefighters, nurses, sailors, pilots, flappers, pin-up girls, burlesque dancers, bees, ladybugs, superheroes, etc.?
Well… I couldn't do that many tutorials. So I created a versatile makeup tutorial that can work with almost any Halloween costume. It's simply a clean winged black liner with smokin' red lips. Ready to see how to get this look? Watch the video below!
The Look: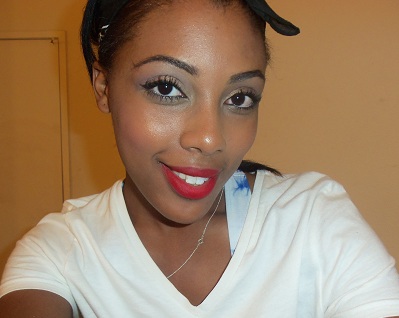 How to Get The Look:
Halloween Makeup for Every Costume
Products Needed:
I did use a few high end products, but we don't have to use the same things. Use whatever is in your makeup bag and "make it work"!
Thoughts?
How do you guys like the look? Will it match your costume? What are you being for Halloween? Let me know with a comment!