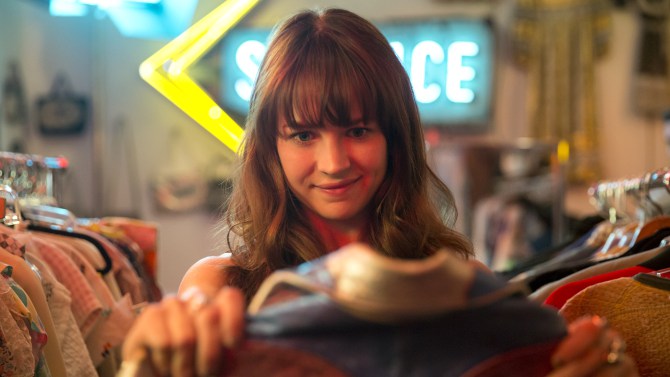 While we count down the days to another episode of Girlboss on Netflix, I'd like to welcome you all back for another round of outfits inspired by Sophia. For those of you that missed our last Netflix Girlboss fashion post, check out Netflix Girlboss fashion: Part 1 to get up to speed.
For Part 2, we're taking a look at more of Sophia's looks down the line to see just how the clothes make the girl.
The Launch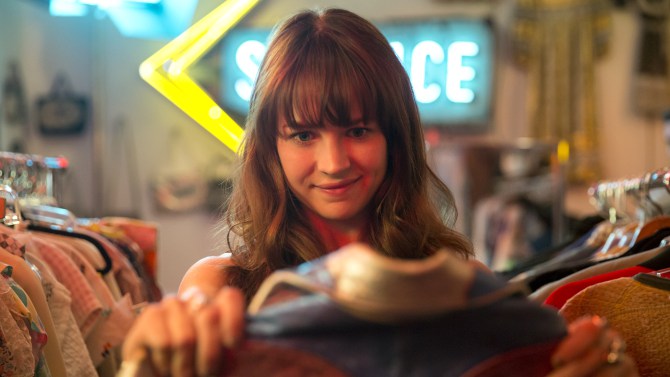 Of course, the only logical way to celebrate the successful launch of a website is by throwing a big party.
Sophia's motto is to go big or go home, so she does exactly that with her party wardrobe in a tasteful black velvet jumpsuit. It's business-y without being stuffy. Sophia livens up the look with a large bronze statement necklace.
Reinvent Sophia's party attire by throwing on this midnight blue velvet jumpsuit. Like Sophia's, it features a plunging neckline. No need to add a statement necklace: This jumpsuit features a built-in choker.
For some low-key accessorizing, try some stacked rings and a gold bracelet cuff. Platform heels are essential for a '70s-loving boss like Sophia. Lastly, don't forget your handy-dandy "Grab and Go" clutch on your way out.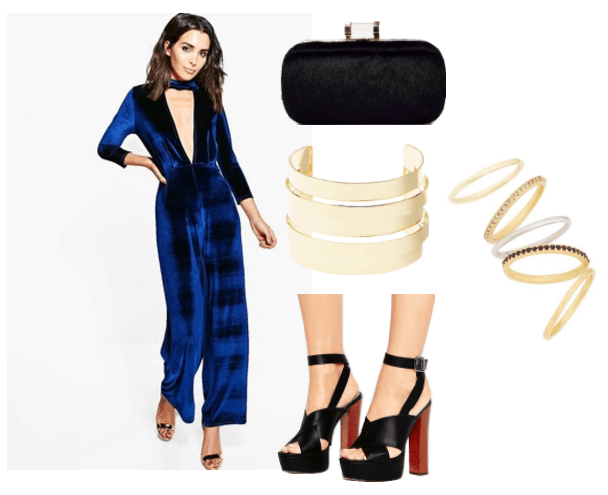 Products: Jumpsuit – Boohoo, Shoes – ASOS, Rings – Nordstrom, Bracelet – Charlotte Russe, Bag – Nasty Gal
"Mothereffing Bar Graphs"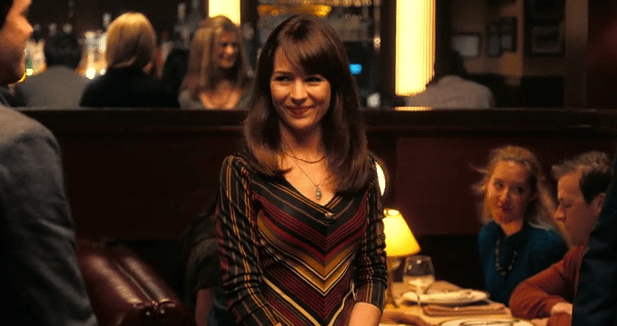 Most people say that the most important dress you'll ever wear is the one you choose for your wedding day. Sophia's most important dress is the one she wears when she asks her father for financial help with her up-and-coming business.
If you have an important dinner and want to look as good as Sophia, start off with a simple patterned dress. I opted for this striped shirt dress because it can be dressed up for occasions like this while keeping you chic.
Embroidered everything is all the rage right now and I'm sure Sophia would love these embroidered platform heels. Pair them with an embroidered crossbody bag featuring tassel detailing. Finish with some stacked necklaces and pale pink earrings for sparkle.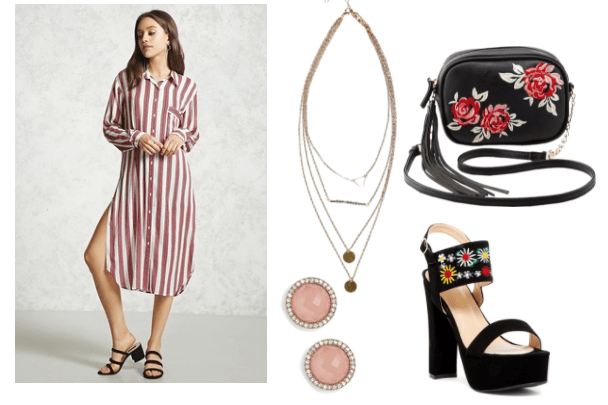 Products: Dress – Forever 21, Earrings – Fossil, Shoes – Nordstrom Rack, Necklaces – Boohoo, Bag – Charlotte Russe
Vintage Fashion Forum
What do you do when your back is against the wall and vicious vintage thrifters in an eBay forum are trying to tear you down? You slay on like the Girlboss you are.
Will you decide to rock Jefferey Campbell Litas and leather pants like our heroine, Sophia? Or will you opt for something totally different? Either way, a good outfit can boost your confidence even as you take on the trolls.
For another spin on this look, start off with a throwback pair of Jeffrey Campbell Lita boots. They look tough to wear, but trust me — you'll be strutting your stuff in no time once you break them in.
As an homage to Sophia's playful, rocking personality, pair a bright red tank with an embroidered leather skirt and bright pink blazer. Not only will the bright colors lift your spirits, but the height from your heels combined with a rocking skirt will give you legs for days.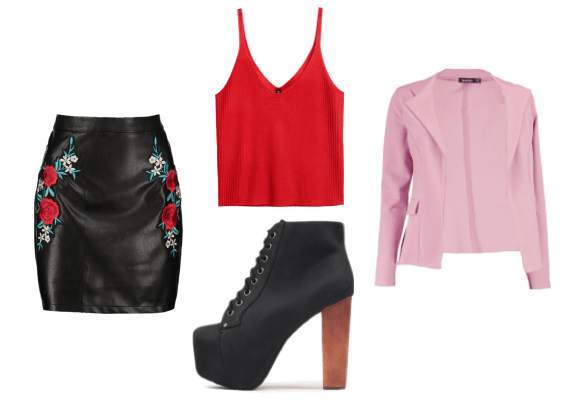 Products: Skirt – Boohoo, Shoes – Jeffrey Campbeell, Top – H&M, Blazer- Boohoo
What do you think?
Is Girlboss your new favorite show on Netflix? Or is it not your cup of tea? Which of Sophia's looks is your favorite and will you be channeling some of her in your wardrobe from now on? Let me know in the comments.