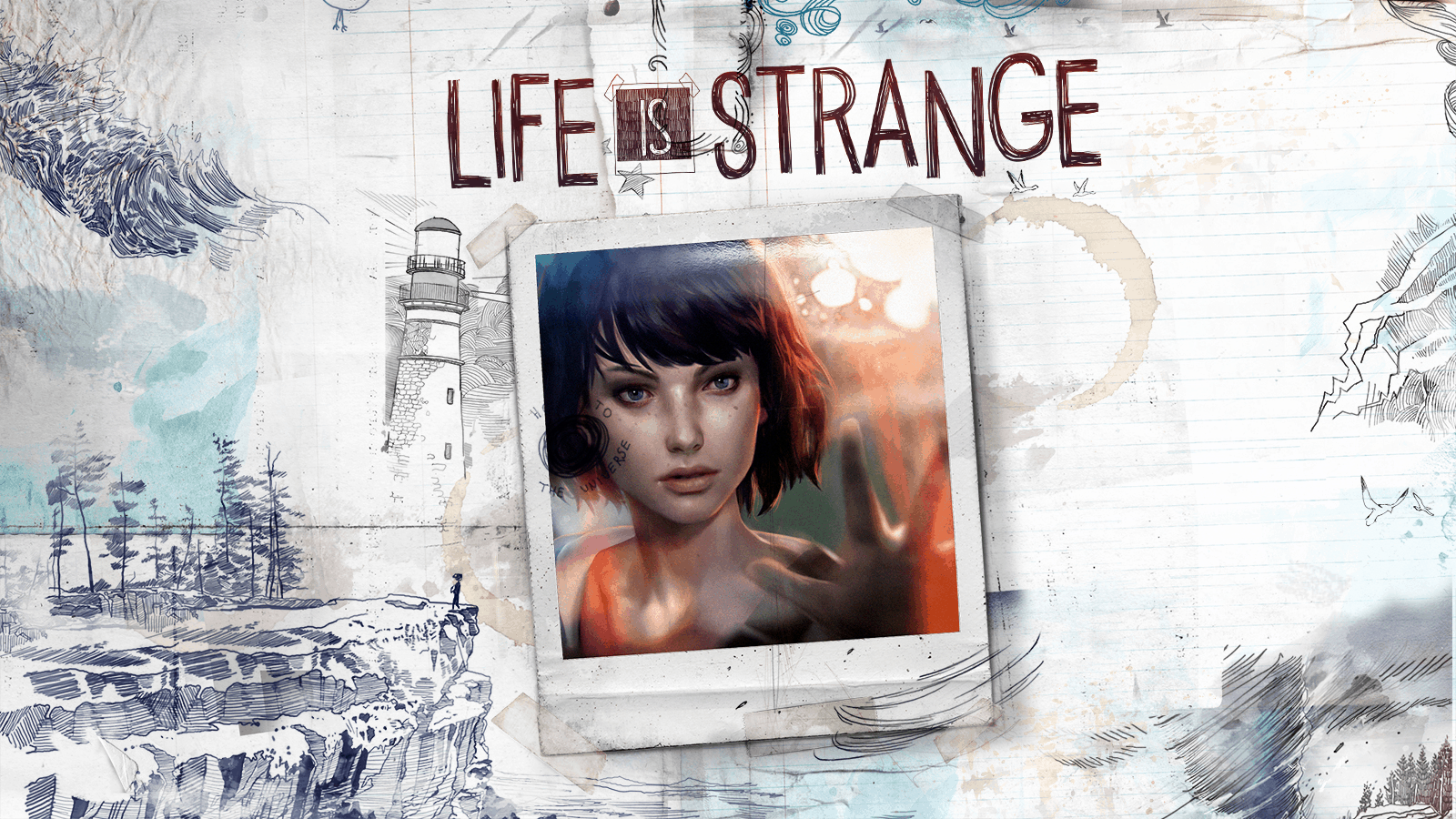 When the Life is Strange: Before the Storm trailer dropped, I just knew that I had to revisit the game that began it all in another Video Game Fashion post. For those of you that are new to the series, I'll sum it up in a few words: time travel and teenagers.
For a much more detailed summary of the game's premise, please check Part 1 of the series. While last time we covered Max, Chloe, and Victoria, this week we will be dealing with some of the game's more minor characters. While their role might not be the biggest, they sure would be missed if they were gone.
Check them out below:
Kate Marsh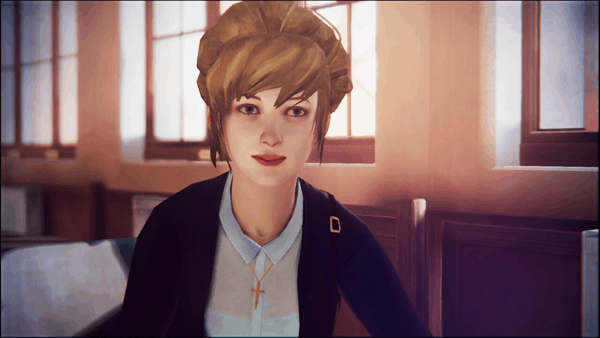 Kate Marsh stole our hearts in the first Life is Strange game. Although I do not know what her role will be in the new game, I really hope she makes a reappearance.
Kate is a student at Blackwell Academy and a devout Christian with a happy family life. However, at the start of the first game, she and her family become a bit estranged after a video of her kissing strangers at a party is released online.
Life is Strange Fashion: Outfit inspired by Kate Marsh
This outfit is mostly inspired by what Kate actually wears in the game, but I decided to make it a bit more fashion-friendly. Her looks consist of modest, neutral pieces, so tuck a long sleeved button-up into a black front-button midi skirt.
Slip on a pair of black heeled sandals and throw on this fuzzy, sleeveless cardigan to add a bit more visual interest to the look. Finish with a sideways cross as a nod to her Christian beliefs.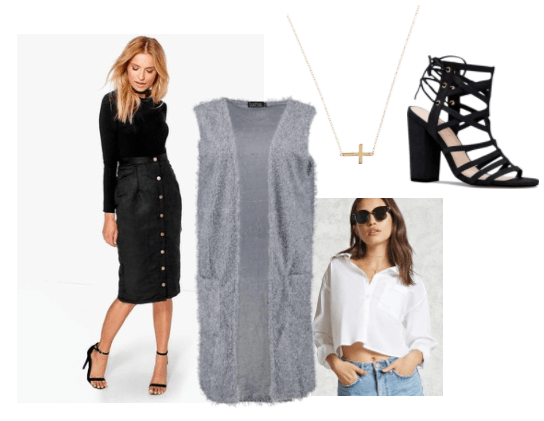 Products: Skirt – Boohoo, Sweater – Boohoo, Shoes – JustFab, Shirt – Forever 21, Necklace – Lord & Taylor
Warren Graham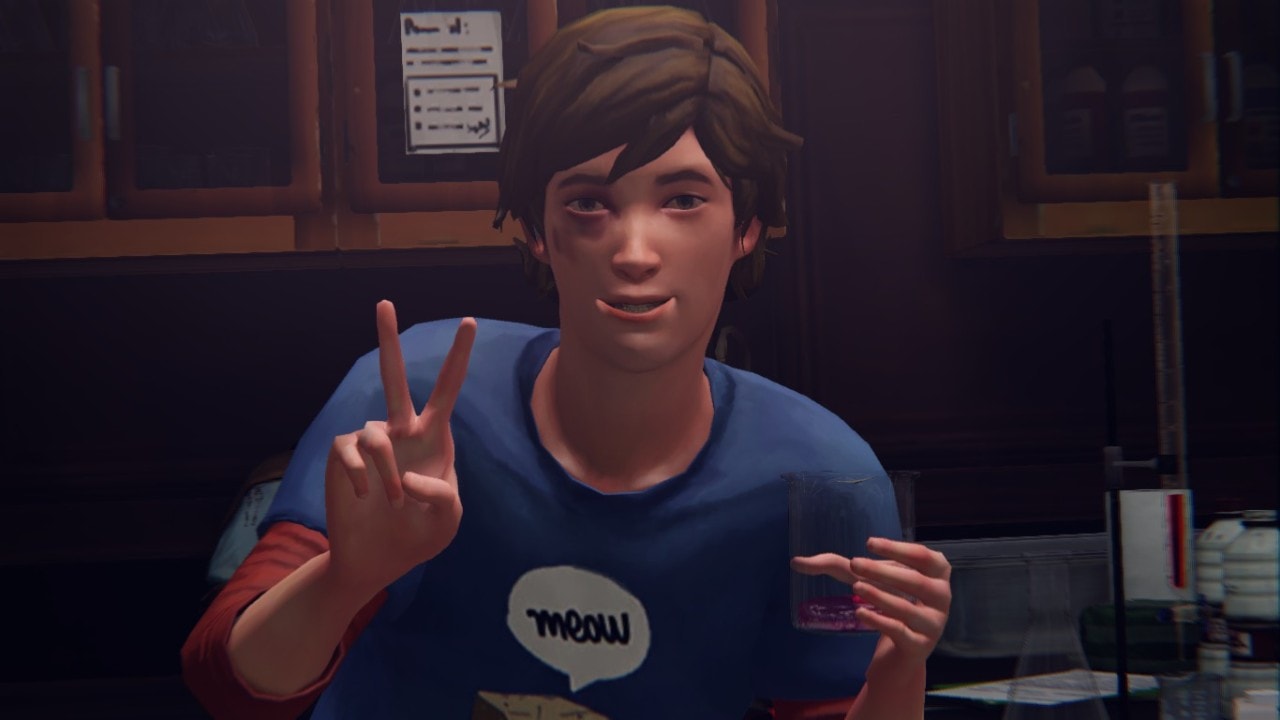 Warren Graham is a huge science nerd who loves movies and obscure anime. He is one of Max Caulfield's best friends and he has a huge crush on her.
Life is Strange Fashion: Outfit inspired by Warren Graham
To achieve a look that would make Warren proud, begin with a bright green 'Monkey' t-shirt. This alludes to the time that Warren asked Max to go see a Planet of the Apes movie marathon with him. (If you choose to accept his offer in game, he will continuously bring up how you two will be "going ape.")
Pair the shirt with a denim pinafore and a matching denim jacket and don't forget to add a matching pair of espadrilles. Warren is no stranger to bright colors, so finish with a pink, pineapple-printed backpack for an unexpected pop of color.
Products: Jacket – Modcloth, Pinafore – Nordstrom, Shirt – JC Penney, Backpack – Macy's, Shoes – Macy's
Nathan Prescott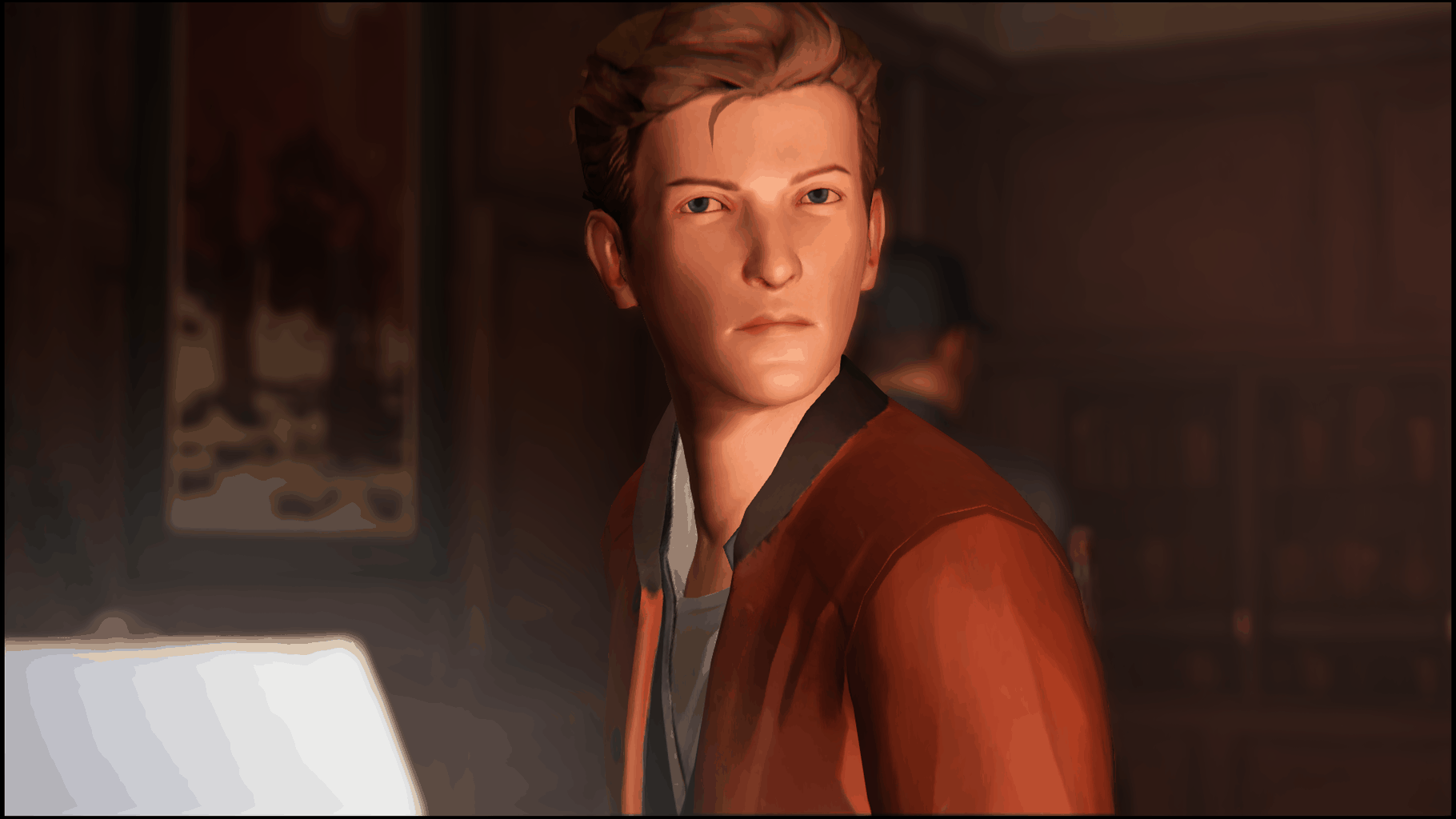 Nathan Prescot is presented as one of the school's bullies. He's cruel, impulsive and most importantly, rich. This means that he can basically do whatever he wants and get away with it.
Life is Strange Fashion: Outfit inspired by Nathan Prescot
For a look that you can rule the school in yourself, start off with a red bomber jacket similar to the one that Nathan wears in the game.
Pair the jacket with a simple white eyelet crop top and some classic, black skinny jeans. Lastly, finish the look off with beige peep toe bootie and you'll be ready to walk into Blackwell Academy feeling like a fashionista.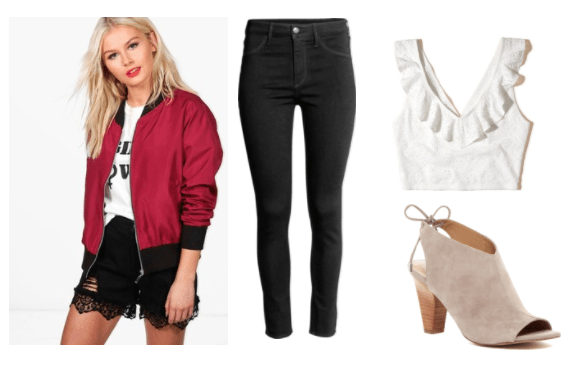 Products: Jacket – Boohoo, Jeans – H&M, Shoes – Nordstrom Rack, Top – Hollister
What do you think?
Are you as excited for Life is Strange: Beyond the Storm as I am? Have you pre-ordered the game? Who is your favorite character? Let me know in the comments!