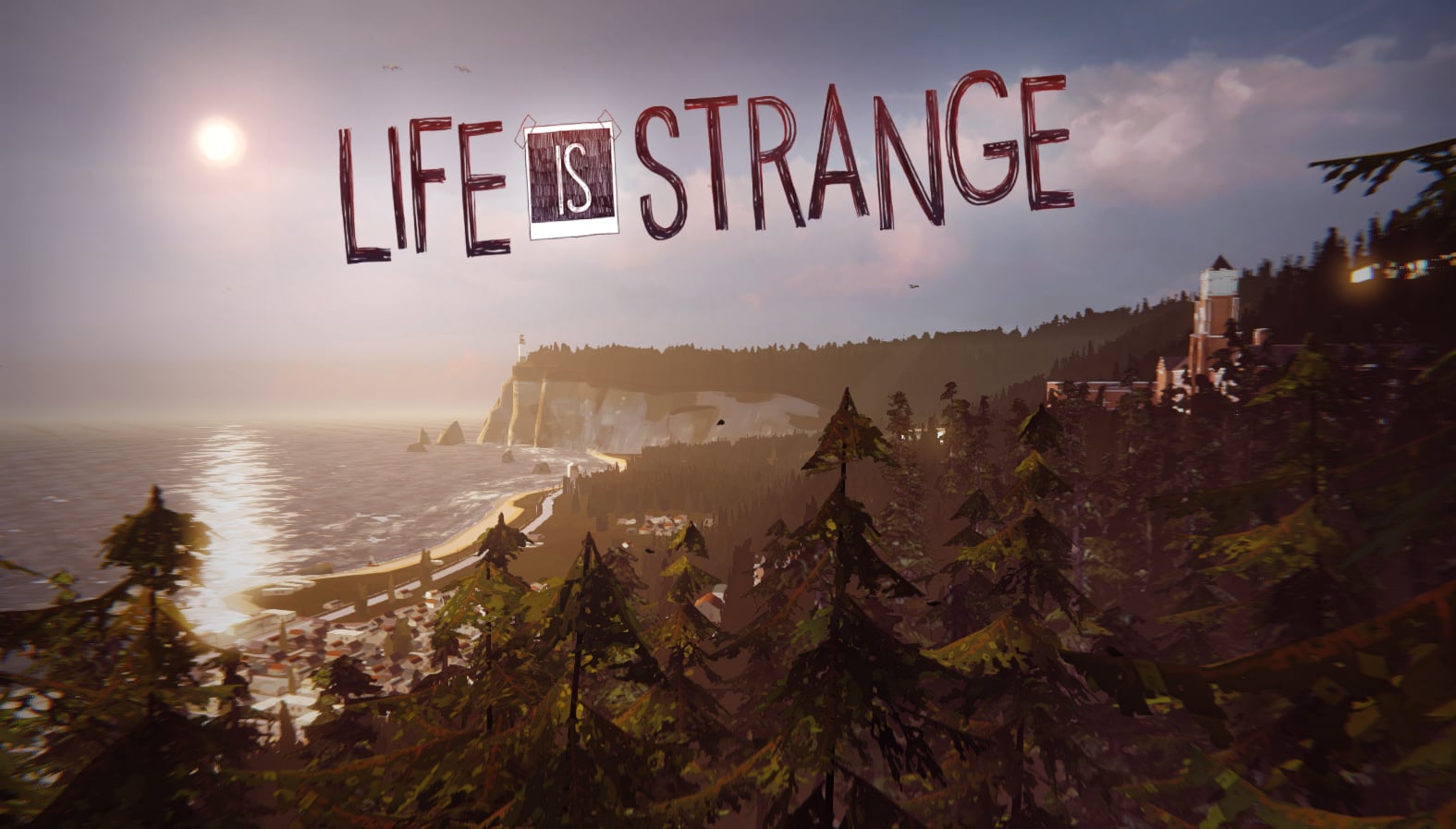 Life is Strange is a game I hold near and dear to my heart. It made me laugh, it made me cry, and it made me want to smash my computer at some points, but once I finished this 5-episode adventure game, I was blown away.
Life is Strange is essentially about a girl named Max who suddenly develops the power to travel in time, and soon realizes she has to use her powers to somehow stop a mysterious tornado from destroying the town.
However, the most interesting part about this game isn't just Max's time traveling ability, it's the fact that, like Until Dawn, this is a very choice-driven game and these choices follow you throughout the entirety of the game. They range from simple things like watering a plant and having it die episodes later to heavier things like choosing not to snoop in someone's room and having it later result in their death.
Life is Strange, while not completely unique, is quite an experience, and one I definitely recommend! And without further adieu, here is this week's Video Game Fashion post with three looks inspired by the lovely Life is Strange.
Max Caulfield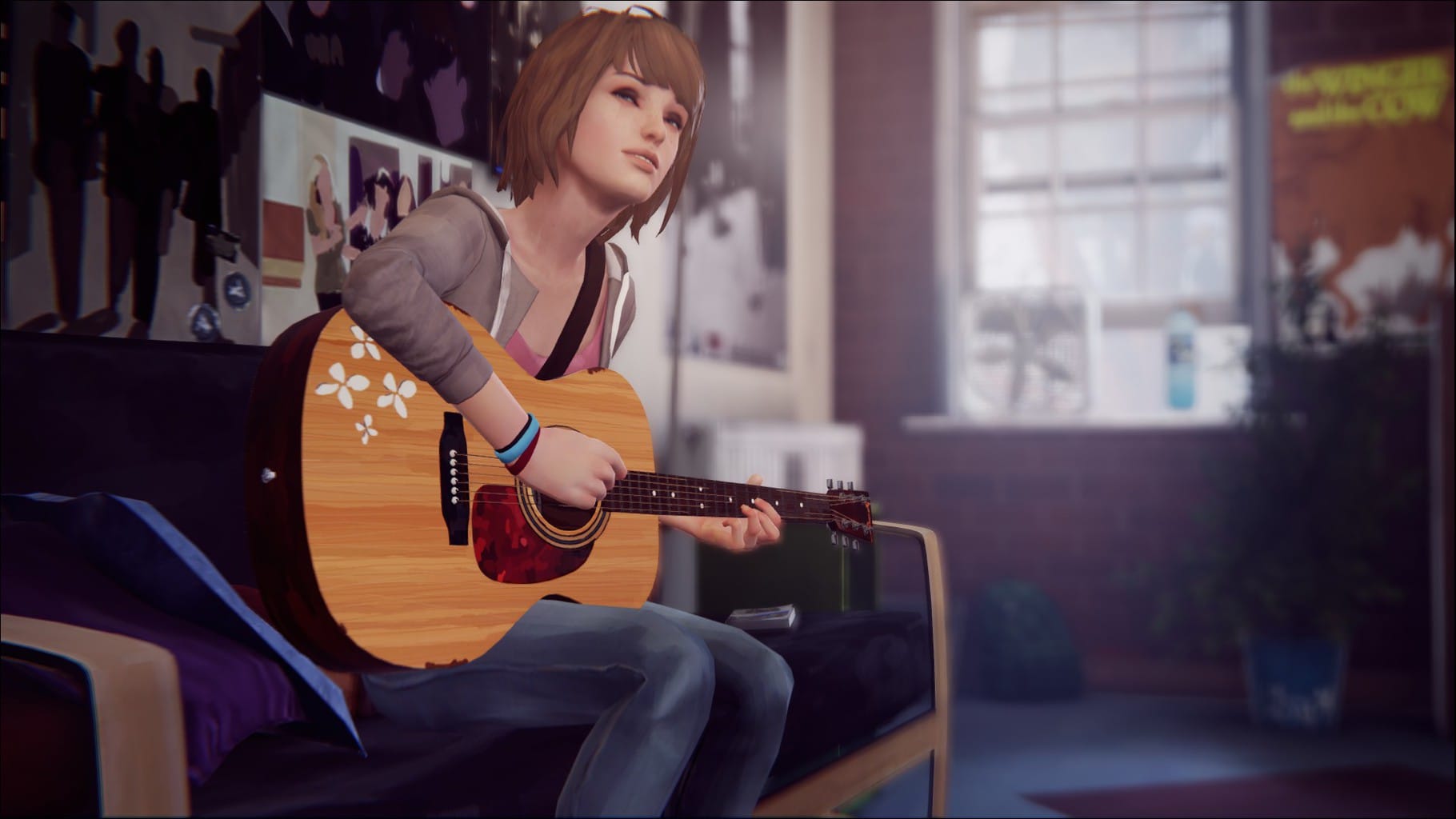 Max Caulfield is our teenage time traveler. Sometimes shy and sometimes also quite spunky, Max is the one who has to make most of the game's tough decisions, though sometimes, there are things even time travel can't change.
Max is a senior in high school, so her style is pretty laid-back, consisting of jeans, Converse, a hoodie, and a t-shirt with a deer printed on the front. And while I decided to stick with the Converse and t-shirt combo, I ditched the hoodie for a cute and comfy cardigan.
I also added some deer socks for a sweet surprise underneath the ripped jeans. And finally, I finished the look off with a cute messenger bag because Max is always running around campus; not only can this hold all the homework in the world, but its simple design pulls the whole outfit together.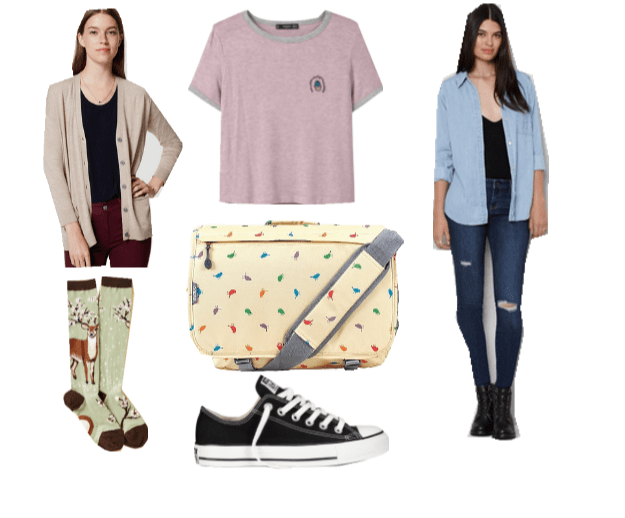 Products: Socks, Shoes, Jeans, Shirt, Cardigan, Bag
Chloe Price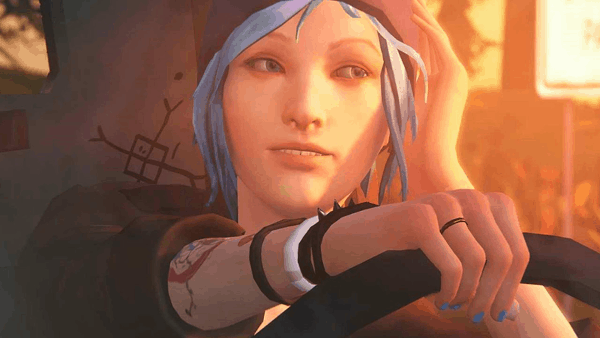 Chloe Price is Max's punk rock best friend who Max meets just as she discovers that she has the ability to travel in time. She's the potty-mouthed, bad girl we love to hate, but no matter what, we always come crawling back to help Chloe out.
Chloe's outfit consists of "punk rock" attire: ripped jeans, a white tank, combat boots, and a leather jacket, all of which are incorporated into this look. I also added Chloe's signature beanie because she doesn't leave her house without it to cover up those pesky blonde roots.
And while Chloe's outfit is a tad simple, she loves jewelry! To spice up her look a bit Chloe puts on a ton of bracelets and her infamous 3-figure bullet necklace, which I switched out for a 3-figure tassel and pendant layered choker, since chokers are as punk rock as you can get.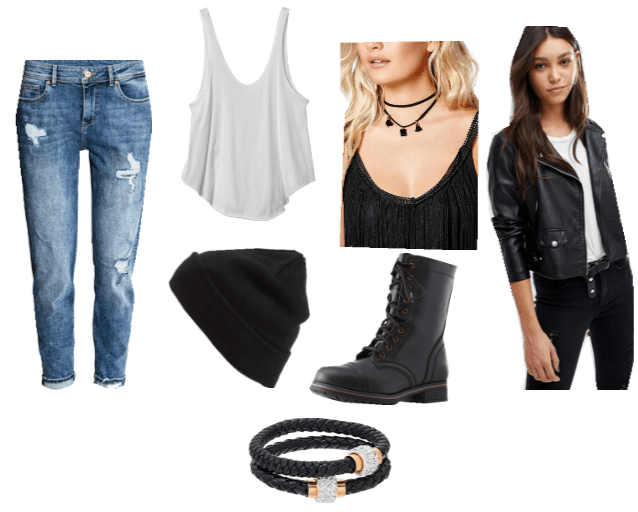 Products: Choker, Bracelet, Boots, Jacket, Tank, Jeans
Victoria Chase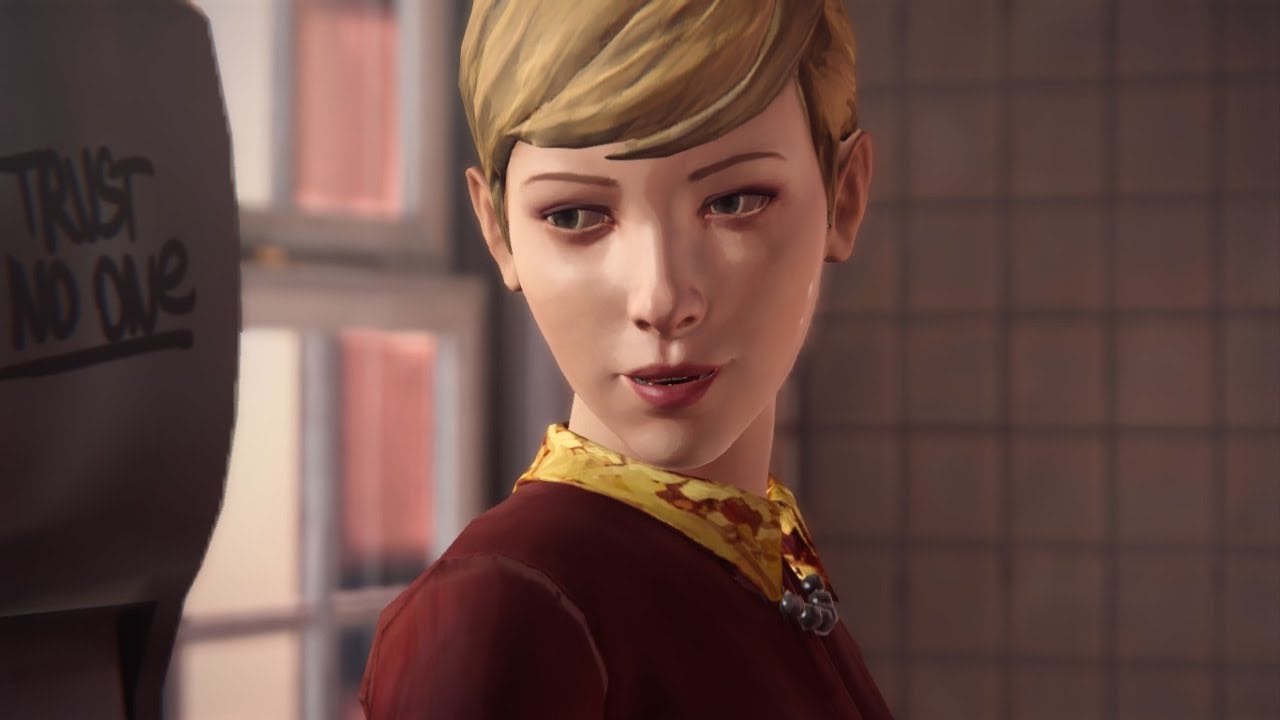 Victoria Chase is the mean girl of the high school. She's preppy, she's adorable, and she can destroy your reputation with the click of a button on her smartphone. She, like Chloe, is a girl we love to hate, and regardless of her messy, vicious interactions with the other students of Blackwell Academy, she remains one of the best dressed students there.
Her attire consists of a maroon sweater with a golden shirt layered underneath, which I decided to ditch in favor of a gold statement necklace, layered on top of a red, mock-necked sweater. She also wears a black skirt and tights, and while I decided to keep the black skirt, I kept it a little more preppy and toned her look down with thigh-high socks and loafers.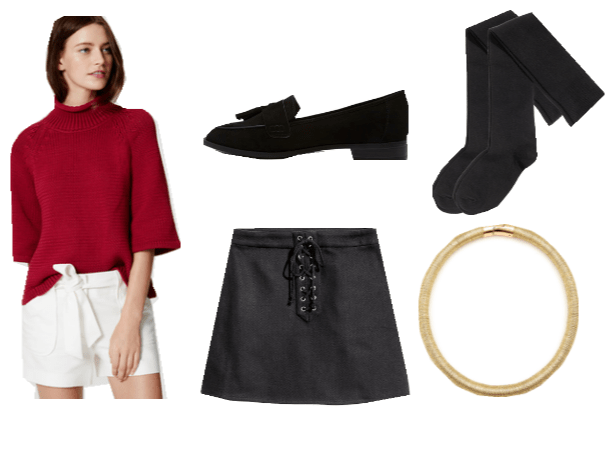 Products: Sweater, Necklace, Skirt, Socks, Loafers
What do you think?
How did you find Life is Strange's climactic ending? Who was your favorite character and why? And most importantly, what would you like to see for next week's Video Game Fashion post? Tell us in the comments.