College gave me untold freedoms, but one in particular was a game changer. Along with being able to stay up as late as I wanted, choose my own classes, and eat unconventional meals, I was excited to find that in college, I could wear whatever I wanted.
You see, I attended a high school with a strict dress code, which required me to wear a uniform consisting of navy sweatshirts, green polo shirts, plaid skirts, and dark-colored dress shoes. Occasionally, we'd have "spirit days," where students could wear any item with the school's name on it. The best days were "dress down days," where we could leave our uniforms at home and wear anything that followed the dress code.
Many of us chose to wear t-shirts and sweats when "dress down days" came, choosing optimal comfort over going with the trends. I was no exception. Most of the time, I'd rock a graphic tee from an extracurricular activity or class. My personal favorites included an AP Biology shirt with a DNA illustration and tagline "Check yourself before you wreck yourself," and an old "Mathlete" shirt. I'm a nerd, I know.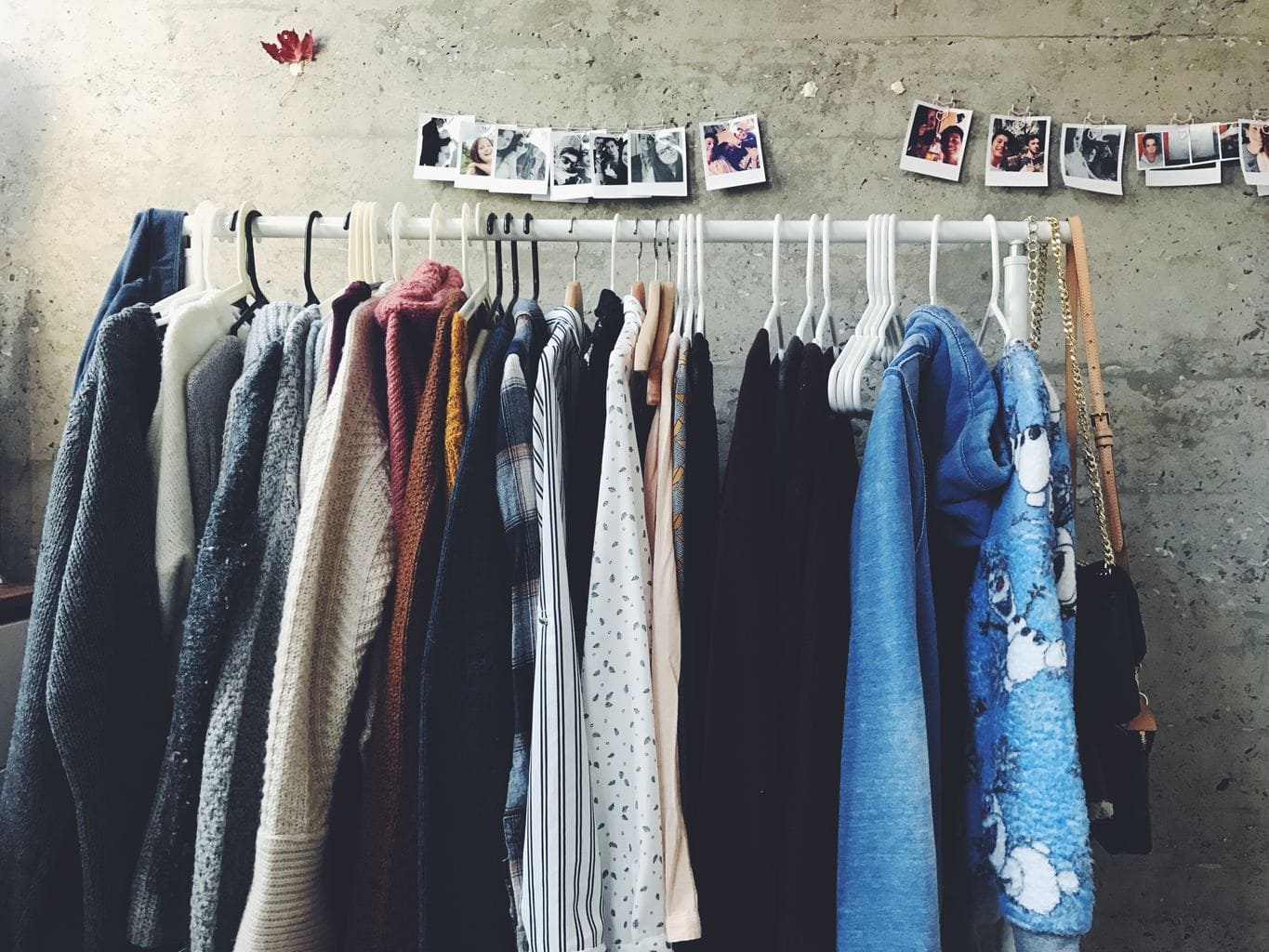 But when college came around, I constantly found myself asking, "What do I wear today? What do you even wear if there's no guideline or dress code?" Even with a closet full of clothes, I felt like I never had anything to wear. Plus, my high school t-shirt collection wasn't going to cut it. But I soon realized what all of us CF girls know, that college is a perfect time to reinvent oneself and experiment.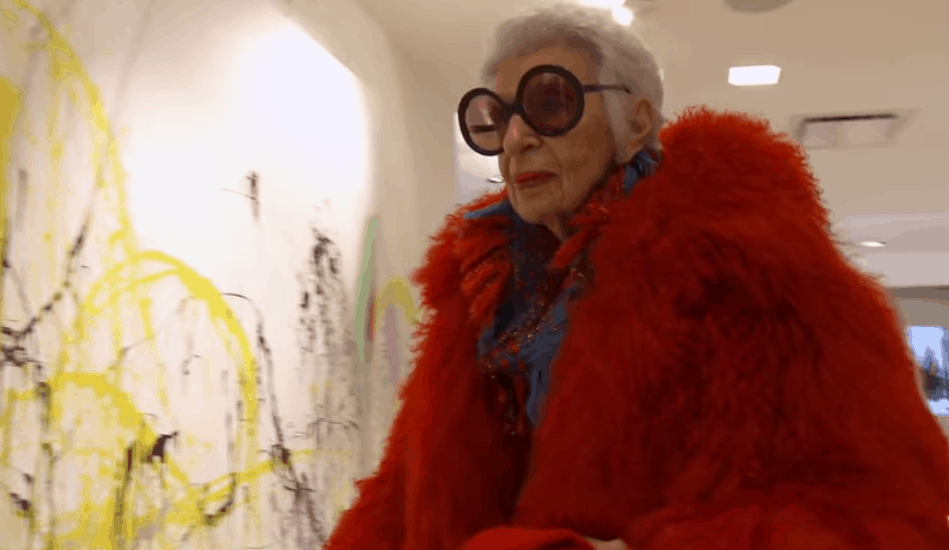 I still don't have all the fashion answers, but I'm better than I used to be. But whether you're a style novice or a seasoned fashion girl, you can always use more tips. With fashion icon Iris Apfel's help, we can all learn how to infuse creativity into our wardrobes.
About the Movie
Directed by Albert Maysles, Iris (2014) follows the life of designer and public figure Iris Apfel, as she navigates the diverse world of fashion with enthusiasm, quick wit, and impeccable style.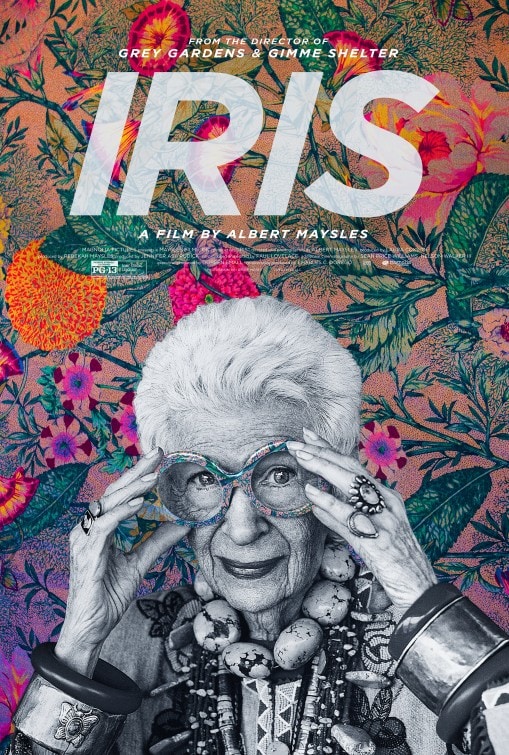 The 93-year old – now 96 – guides us through different experiences she's had thus far. After the start of her career at Women's Wear Daily, she and late husband Carl Apfel created Old World Weavers, a textile firm restoring various fabrics for major museums and institutions. Past clients included the Metropolitan Museum of Art, Flagler Museum in Palm Beach, and even the White House.
We follow Iris through the streets of Harlem, where she demonstrates another one of her passions: the art of haggling. From all of her travels, she mentions the importance of knowing the culture when interacting with certain merchants. Some are insulted if you accept their initial price because it leaves them feeling that they could've asked for more.
We then hear from others who previously worked with the fashion icon in the past. Margaret Russell, then editor-in-chief of Architectural Digest, comments that Iris sits at the "intersection of fashion, interior design, and art." In addition, curators at the Met, Jenna Lyons of J. Crew, and even Kanye West are among the plethora of industry insiders who admire Iris and her work.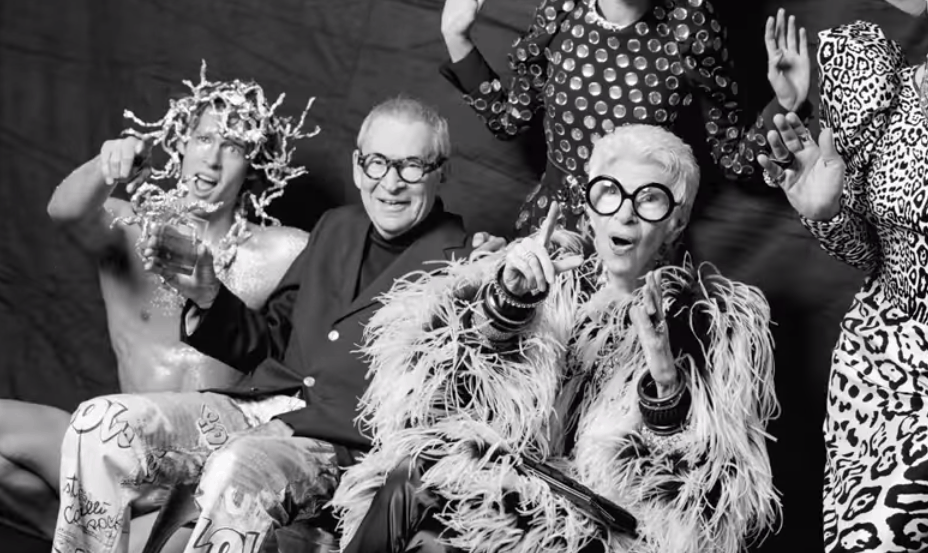 From participating in photo shoots and collecting couture costume jewelry to celebrating her husband's 100th birthday, a day in the life of Iris is anything but boring. Throughout the film, she reminds us that personal style is all about experimentation and being inspired by those around you.
Want to watch the documentary before reading further? Stream it on Netflix or find it here.
Here's what Iris can teach us about fashion and style, no matter our age:
1. Explore and learn from outside sources.
"I don't expect to find inspiration. It just sort of comes. Sometimes you step on a bug and you feel inspired."
The fashion icon loves being active, in that she enjoys being in the world and part of the world. Her never-ending curiosity prompts her to look at all different aspects of her surroundings including textiles from various countries, interior designs, art pieces, and much more.
In one particular scene, Iris shows us a Chinese shaman's jacket that she'll incorporate into a cocktail outfit, paired with skinny pants. Throughout the film, we continue to see her mix and match countless pieces, setting aside her complete outfits for later use.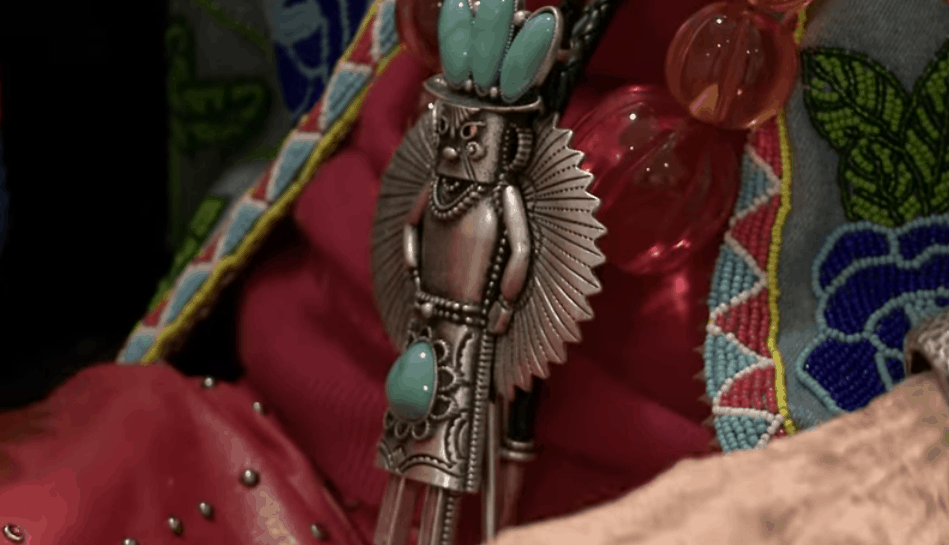 When discovering one's own unique style, a great place to start is by looking at our favorite designers, celebrities, style icons, and even our peers. Take note of clothing combinations that would be interesting or fun to emulate. In addition, jotting down a few words to describe these looks can help you further define your vibe.
From her travels and years of experience, Iris's clothing collection is the envy of any fashion enthusiast. We may not all have the ability to gather fabrics from abroad, but with all of the information available at our fingertips, inspiration is only a click away.
2. Select some signature pieces.
"Transformation, punch, individuality: one or all of the above is why you should wear jewelry."
With her love of bright and bold extras, Iris is appropriately described as the queen of the accessory. However, her reasoning behind her love of jewelry and outfit enhancers is quite simple – it was the result of growing up during the Great Depression. Her mother advised her that one can "dress up" or "dress down" any garment, especially a little black dress.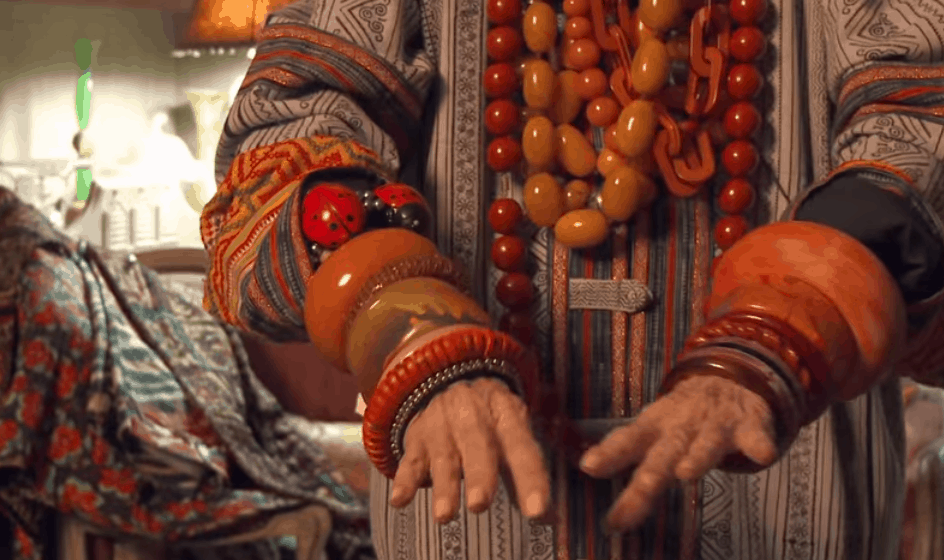 Examine your current collection of apparel and accessories, making note of any repeated prints, patterns, or silhouettes. If you find multiple pieces that share similar characteristics, you're off to a great start! Whether they're the same color tops or printed scarves, you probably accumulated them over the years because you enjoy wearing them.
I recently organized my closet and found a variety of different striped shirts and beige sweaters. As a girl who loves earthy tones and simple prints, I guess I'll keep collecting them.
Besides, your favorite pieces will ultimately become part of your style identity.
3. Don't rely on trends too much.
"I never buy what someone says is 'in' or a 'must-have.' I buy what makes me happy."
In the film, we catch a glimpse of the style maverick's role as a visiting professor at University of Texas at Austin's School of Human Ecology in the Division of Textiles and Apparel. Iris emphasizes the importance of individuality in today's world to the select group of students.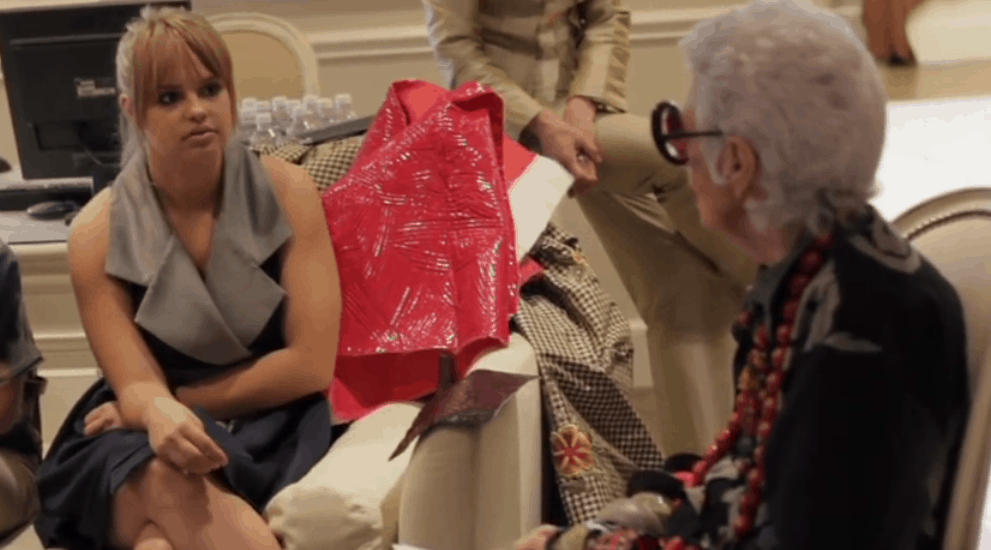 She then discusses how vital it is to learn about the world and yourself simultaneously, as the combination of being knowledgeable about current affairs and figuring out your interests and passions can be powerful.
Although it's good to notice trends in this constantly changing industry, it's not mandatory to follow all of the trends. From statement sweatshirts and velvet everything to denim with cropped flares, trends are never in short supply. We have the freedom to pick and choose what makes us feel beautiful. After all, isn't that the point of fashion?
4. Never stop experimenting.
"When we were small children, we all played dress-up and everybody had a good time. So why stop?"
Along with making appearances on shopping networks and assisting with museum exhibits, Iris also spends her time interviewing for a few cover stories and features. With colorful wigs, extravagant outerwear, and whimsical backdrops, Iris's photo shoot for Dazed and Confused's November issue is true to her vibe.
In the film, Iris talks about the process of dressing up and how it's often more fun to figure out what she's going to wear to an event than it is to actually attend the event. Venturing out to try clothing items that might not fit the norm is exciting for Iris, and it's even more exciting when the item exceeds her expectations.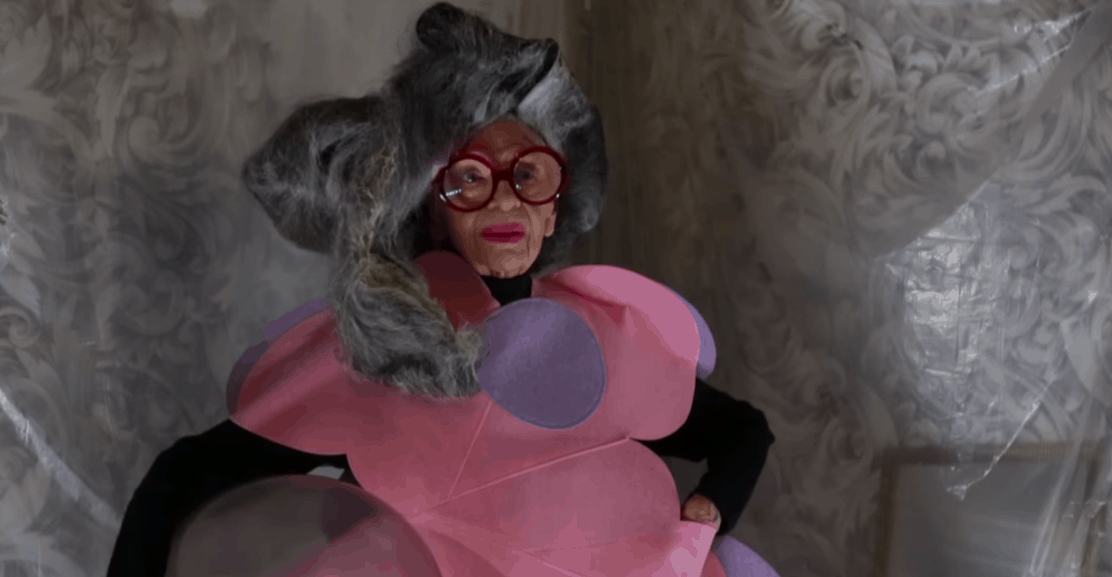 While we might not be participating in magazine photo shoots anytime soon, there are plenty of other venues we can try when experimenting with new styles. Interested in channeling a more vintage look? Try a thrift store, consignment shop, or even Depop, an online marketplace for unique and inspiring things around the world.
Gone are the days of us asking if we can "pull off" certain items. It's time to tell ourselves that we can. And we will.
Thoughts?
How did you discover your personal style? Any other tips you'd like to add? What movie are you watching next? Start the conversation – comment below!