This post may contain affiliate links, which means we may receive a commission if you purchase through our links. Please
read our full disclosure here
.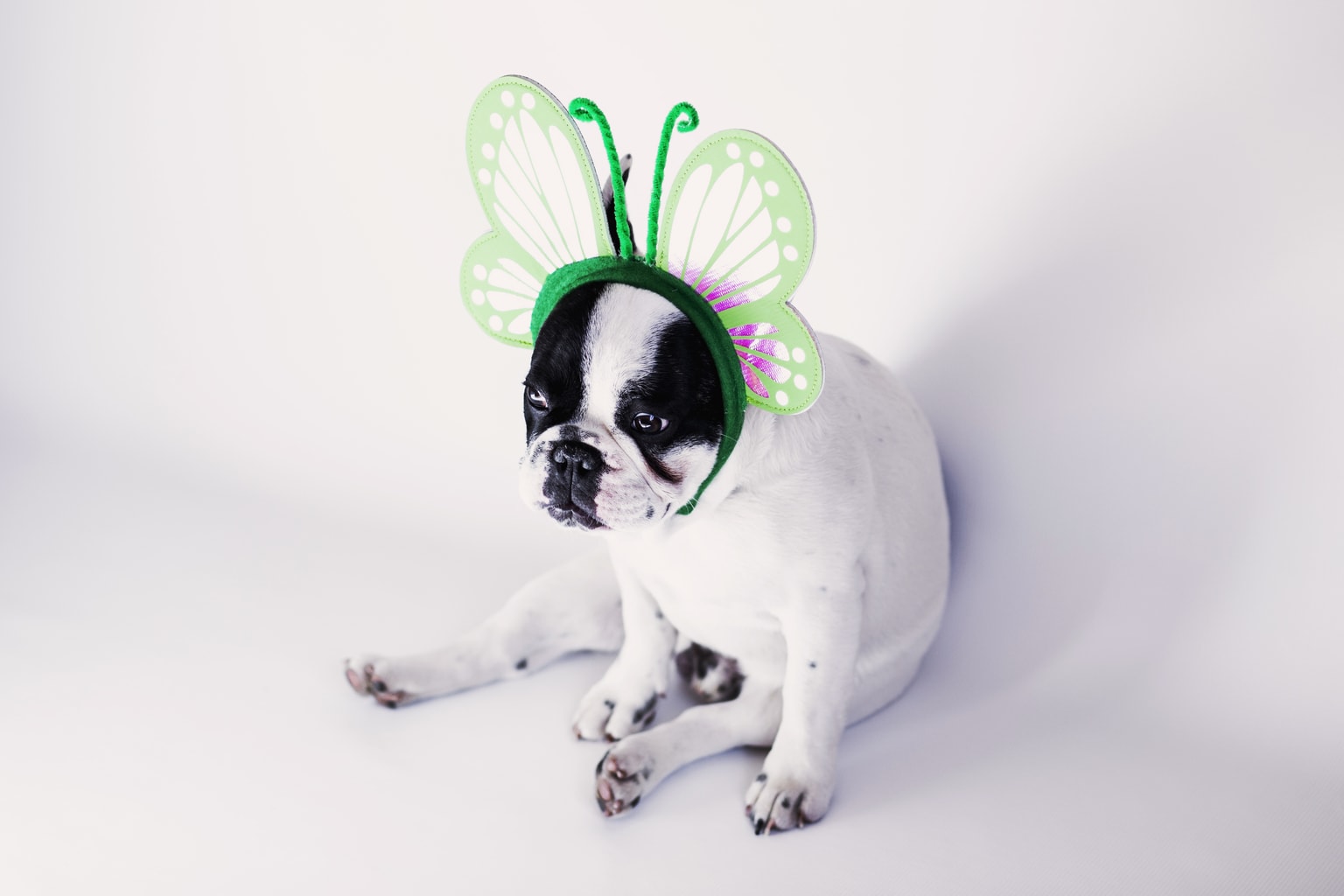 I don't know about you guys, but now that we're less than two weeks out from Halloween and I've been to four parties this week alone, I'm starting to run out of costumes. Fortunately, as I've discovered by writing my series on easy Halloween costumes, a fab costume can be created so easily from items you already own!
So far we've covered group costumes for your girl squad and pairs costumes for you and your BFF, but this week we're going to go in a slightly different direction – it's time for Halloween costumes for you and your pet!
Note: Obviously, don't bring your pet to a random house party or bar! These looks are aimed at "handing out candy at home", "hanging out at a friend's house who knows – and has invited – my dog" or "taking my pet for a Halloween walk." Also, if your pet hates their costume, take a quick snap if you must, then be kind and remove it! <3
Dorothy and Toto, The Wizard of Oz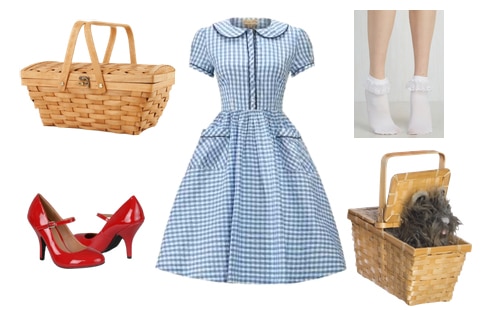 Products: Picnic Basket, Shoes, Dress, Socks, Basket with Dog
Is any human/dog friendship more classic than Dorothy and her beloved pup Toto? Probably not.
Even if you don't have a vintage-inspired gingham dress hanging in your closet, the same effect can be achieved with any light blue dress layered over a white shirt. Just be sure to rock Judy Garland's iconic pigtails (hair tutorial here!). White lacy socks and any red shoes (assuming you don't own ruby slippers, ahem) are obviously necessary.
Now for your pal: Store your stuff in a picnic basket, grab your dog, and you're ready to go! And of course, if you don't have a real dog, solve the problem with an adorable plush Toto in an equally precious basket. (Bonus: Fake Toto can actually be carried in the basket.)
Kiki and Jiji, Kiki's Delivery Service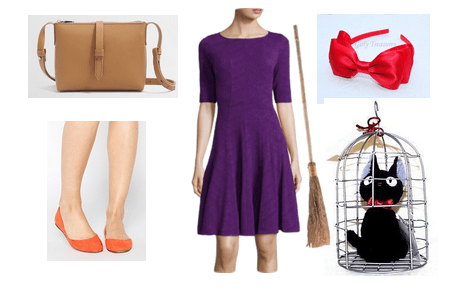 Products: Bag, Shoes, Dress, Headband, Jiji in Birdcage, Broom
First of all, if you haven't watched Kiki's Delivery Service yet, go do that first so you can acquaint yourself with the cutest little witch of all time!
Kiki's look is much more girly and unique than that of your traditional witch, so she's a great option if you want to rep the spirit of Halloween with a playful twist. Her deep plum dress is season-appropriate and only needs to be paired with orange ballet flats and a giant red bow (the bigger the better!). I for one am usually too lazy to carry around a prop all night, but if you're truly committed, a broom is a great addition to the ensemble.
All that's left is to throw on a camel-colored crossbody bag and try to convince your cat to let you carry him around all night. (If you have a cat that happily agrees to this, you are a blessed individual. Also, are you sure he's actually a living, breathing cat?) If he instead cries and attempts to claw your arms off, use a stand-in for your cat with a plush Jiji in a birdcage. (Watch the movie, it makes sense.)
Lilo and Stitch, Lilo & Stitch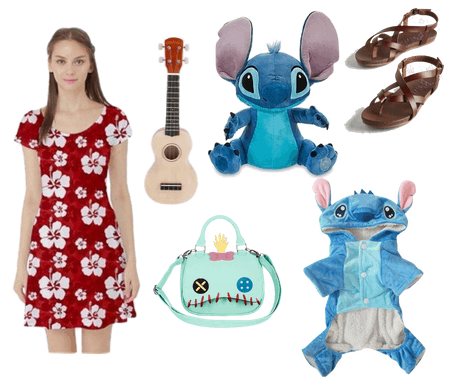 Products: Dress, Ukelele, Purse, Stitch plush, Shoes, Stitch pet costume
If you're the kind of person who loves forcing your animal BFF into a glorified onesie (do it for the photos and then free them from their costume misery), look no further than this precious Stitch dog costume.
For your own matching outfit, wear a red flowery dress that's a reasonable dupe for Lilo's, (or DIY your own using this tutorial!) then tote a ukulele and a Scrump purse, which is an adorable reference to Lilo's handmade doll.
Lilo's shoes are Birkenstock-y, but the same effect can be achieved using whatever beachy sandals you already have in your closet. If you don't have a pet (or if your pet flatly refuses to cooperate with a costume), simply carry a Stitch plush.
What do you think?
Will you be celebrating Halloween with your pet this year? What costume will you be rocking? Perhaps most importantly, is there any good way to convince your cat to wear a costume? Let me know in the comments! (Especially that last one. Legitimate question.)