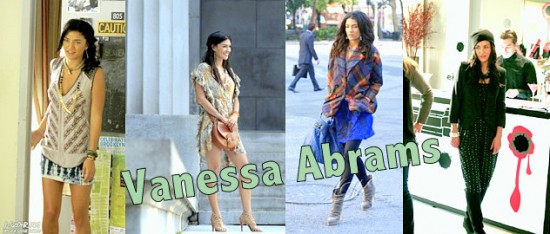 Over the past couple weeks, we've been updating our original series on Gossip Girl fashion. So far, I've broken down Blair Waldorf and Serena van der Woodsen's styles during seasons 3 and 4, with some budget-friendly pieces to help you get their looks. This week, Vanessa Abrams, everyone's favorite Lower East Side-looking hipster, and her fabulous style get the spotlight!
Like the other Gossip Girl ladies, Vanessa's style has definitely evolved since her season 1 style – over seasons 3 and 4, her look has matured quite a bit. So whether she's been your favorite style icon since Season 1, or her newer look is more your style, here are some tips on how to dress like Vanessa and steal her look.
Vanessa's New Style
Gone are the days of neon pink Nike high-tops and kinky, crazy curls. Vanessa's style is still definitely rooted in the artistic, trendy streets of the Lower East Side – but as she's matured, her style has as well. These days, she always finds a way to make mis-matched styles and prints look like they were made to be worn together.
Like the other girls on the show, Vanessa is no stranger to formal events. However, she doesn't play it safe with pretty dresses – she always lets her true style shine through.
Vanessa's Fashion Essentials
OK, to be fair, Vanessa's closet staples haven't changed too much from the first season. Prints and form-fitting jeans are still her go-to's for day and night. The difference (and the reason why she's still such a style inspiration) is that she puts the same pieces together in new ways each season.
Skinny Jeans
Although there are still some disbelievers out there, I'm a strong supporter of skinny jeans. And Vanessa is proof that a great pair of skinnies is a super versatile fashion staple for any young woman. A few years ago, she was pairing her denim with bright sneakers and collegiate jackets. These days, Vanessa sticks to cute boots, funky flats and printed tanks to complement her jeans.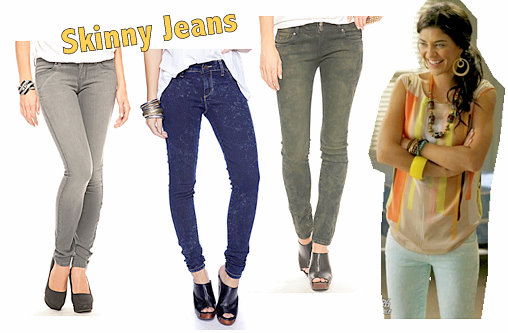 Product Information: All from Forever 21
Mix-and-Match Prints
Printed skirts, scarves and tops have always been some of Vanessa's favorite pieces. Mixing prints has been a huge trend on the runways these past few seasons, and the look has found its way onto the Gossip Girl stars as well.
The best way to get Vanessa's mix-and-match look is to not be afraid to experiment! Go through your closet and try a striped top on with a floral skirt, or a tie-dye tank with a geometric printed skirt. I promise, you'll be surprised what outfits have been hiding in your closet all this time.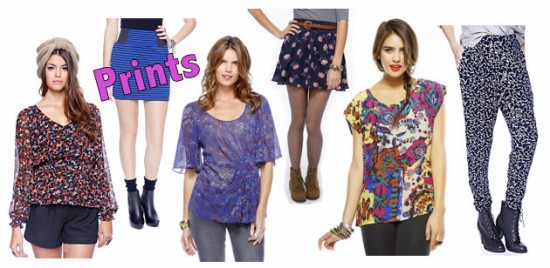 Product Information: All from Forever 21
Unique Jackets
Since the cold weather months are quickly approaching, I thought it would be fitting to take some inspiration from Vanessa for how to bundle up in style.
In keeping with the rest of her style choices, Vanessa chooses statement coats and jackets that really make an outfit (as opposed to just covering it up). Think fun prints, interesting fabrics and unique cuts. Another great tip to take from the Gossip Girl episodes is to always strive for balance in your look. If Vanessa's jacket is brightly-colored, she balances it with dark denim. For a large or loose coat, she sticks to tights or leggings to show off her legs!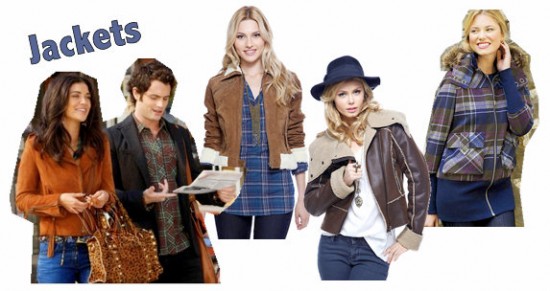 Product Information: Forever 21, Forever 21, Alloy
Vanessa's New Hairstyles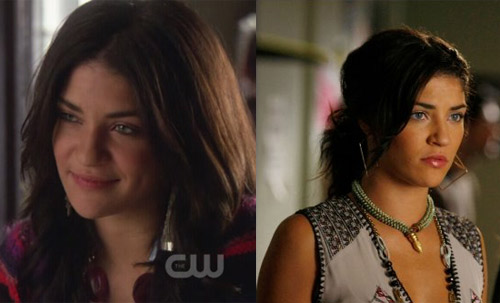 Photos courtesy of The CW and Jessica Szohr Network
Vanessa still sticks to natural hairstyles, but her season 3 and 4 looks are definitely more grown-up and classy than her old-school crunchy-with-product curls and high buns.
Like Blair and Serena, she has embraced the loose curls look as her hair has gotten longer. But when it isn't down, Vanessa's go-to hairstyle is a low ponytail. When it comes to hair, she always manages to look put-together while still avoiding the up-tight perfection of the Upper East Side girls.
Tying it All Together
Vanessa's style has definitely changed and evolved over the past few seasons – but she still exudes hipster-chic. She's a great inspiration for remixing your existing wardrobe to find new, fun ways to wear things. It's easy to mix some of Vanessa's look into yours – to start, try adding different prints, funky jewelry and unexpected fabrics. At the end of the day, her style is all about creativity and personality.
What do you think about Vanessa's style evolution? She's often been one of those characters that you either love or hate, but it's hard to deny that she has a great sense of style. Do you prefer her artistic, hipster vibe to Blair and Serena's more luxurious looks? I love hearing your insights and opinions! Be sure to leave a comment.