Our Game of Thrones countdown series has come to an end because THE FINAL SEASON OF GAME OF THRONES PREMIERES TONIGHT!
We've already covered the other main women on the show: Daenerys Targaryen, Cersei Lannister, Margaery Tyrell, Sansa Stark, and Arya Stark. To finish off this series we shall be covering the style of the infamous Red Woman, Melisandre.
Melisandre is certainly different from the women we have covered thus far. She's not queen or a lady or even an assassin. Melisandre is a foreign witch who serves the Lord of Light. She takes pride in her ability to see visions of what the future might hold. She's incredibly controversial, a love-her-or-hate-her figure in the series.
Her wardrobe, unlike the other women in this series, does not change throughout the course of the show. She remains true to her nickname, the Red Woman, as she and only wears red kimono styled gowns. She also wears a golden necklace with a red rock in the center, that is symbolic of her magical powers.
The only change her wardrobe does encounter is that the red of her garments grow darker in each season. We'll explore that change, and its meaning, below.
Melisandre Style: Seasons 2-3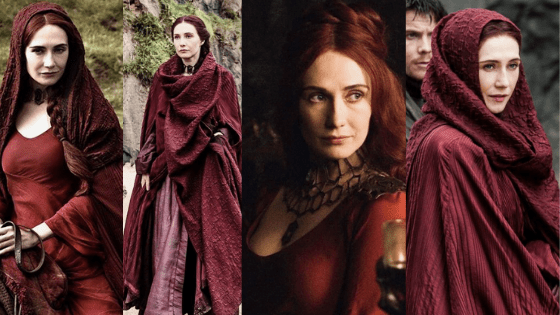 In the first two seasons that Melisandre appears appears in, her red garments are prominent and bright. They are meant to appear as if they are part of the flames she creates. She often wears a red cloak that drapes around her like a blanket, plus a statement gold necklace.
Melisandre Outfit #1: The Red Woman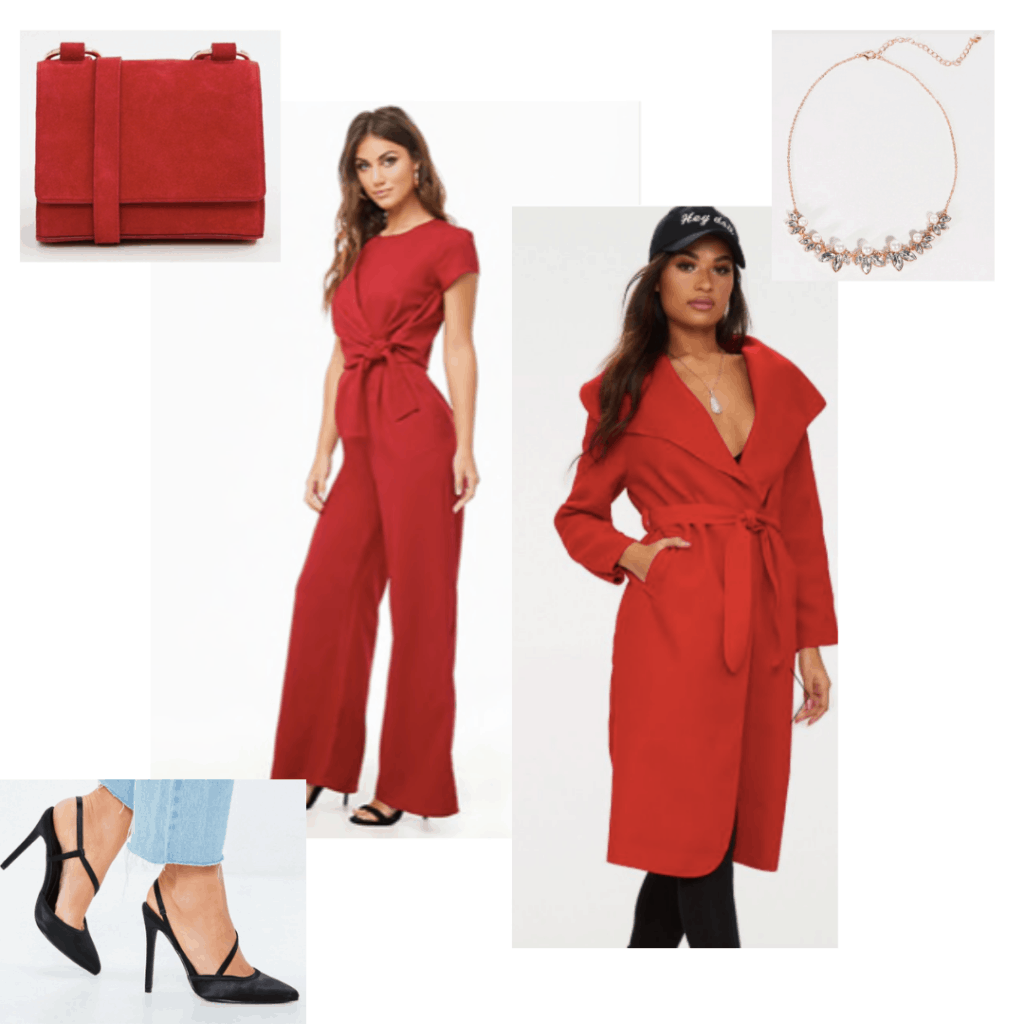 Products: Necklace – Unique Vintage, Jumpsuit – Forever 21, Heels – Missguided, Coat – Pretty Little Thing, Bag – ASOS
Melisandre Style: Seasons 4-7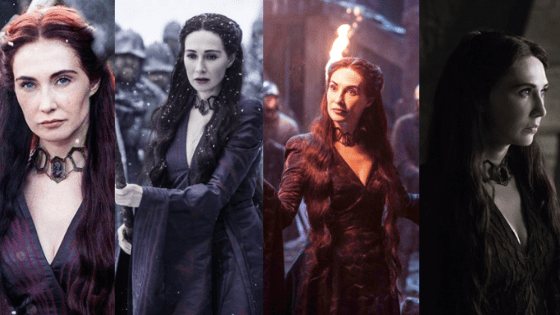 In these seasons, Melisandre commits some of her most horrible acts as a witch, which ultimately lead to her downfall. The more mistakes that Melisandre makes, the darker her clothing becomes. Her clothes go from being a bright fiery red, to almost a maroon or dark purple shade. Her garments also start to have patterns and texture incorporated into them. This includes red, almost tiger-like, stripes.
As her wardrobe does not change that much throughout season four through seven, I have created two looks that are inspired Melidandre's wardrobe during this time of the show.
Melisandre Outfit #2: The Witch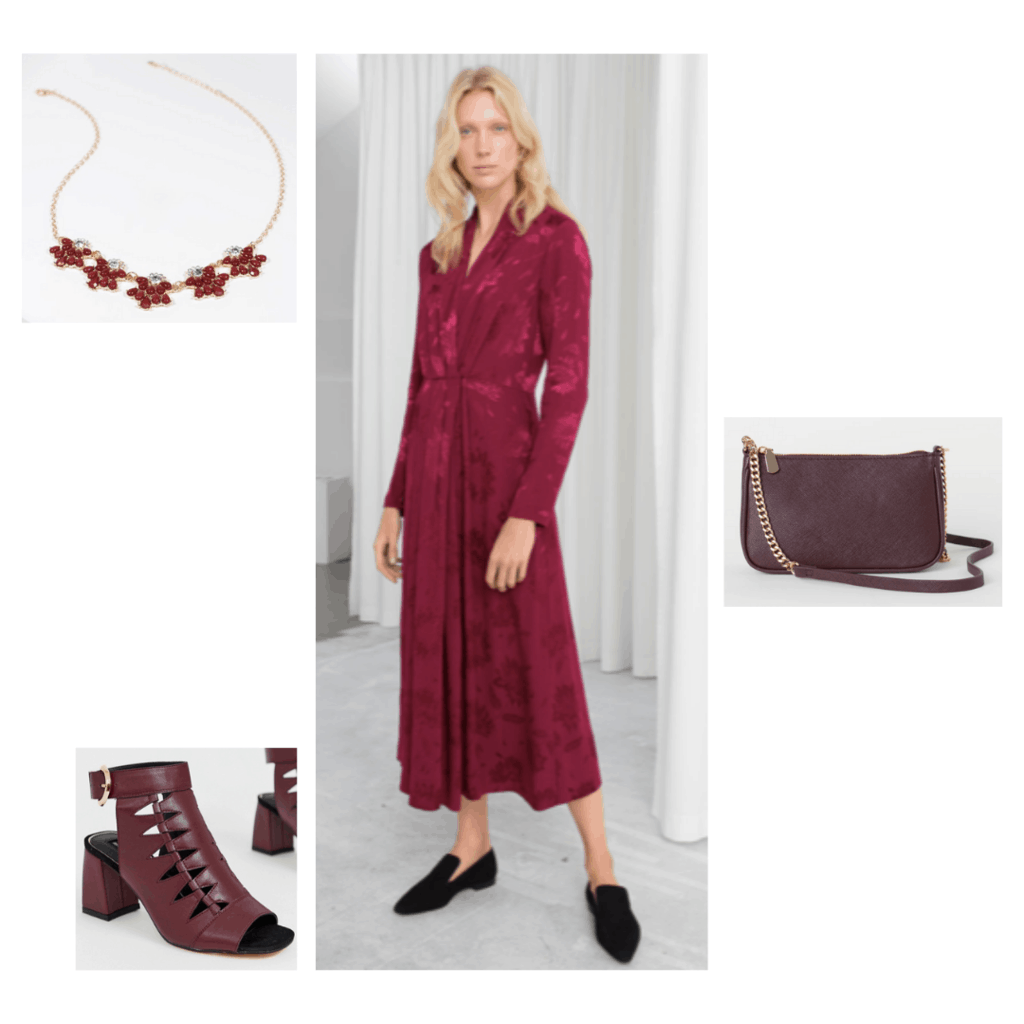 Products: Dress – & Other Stories, Necklace – Unique Vintage, Shoes – ASOS, Bag – H&M
Melisandre Outfit #3: The Lady Melisandre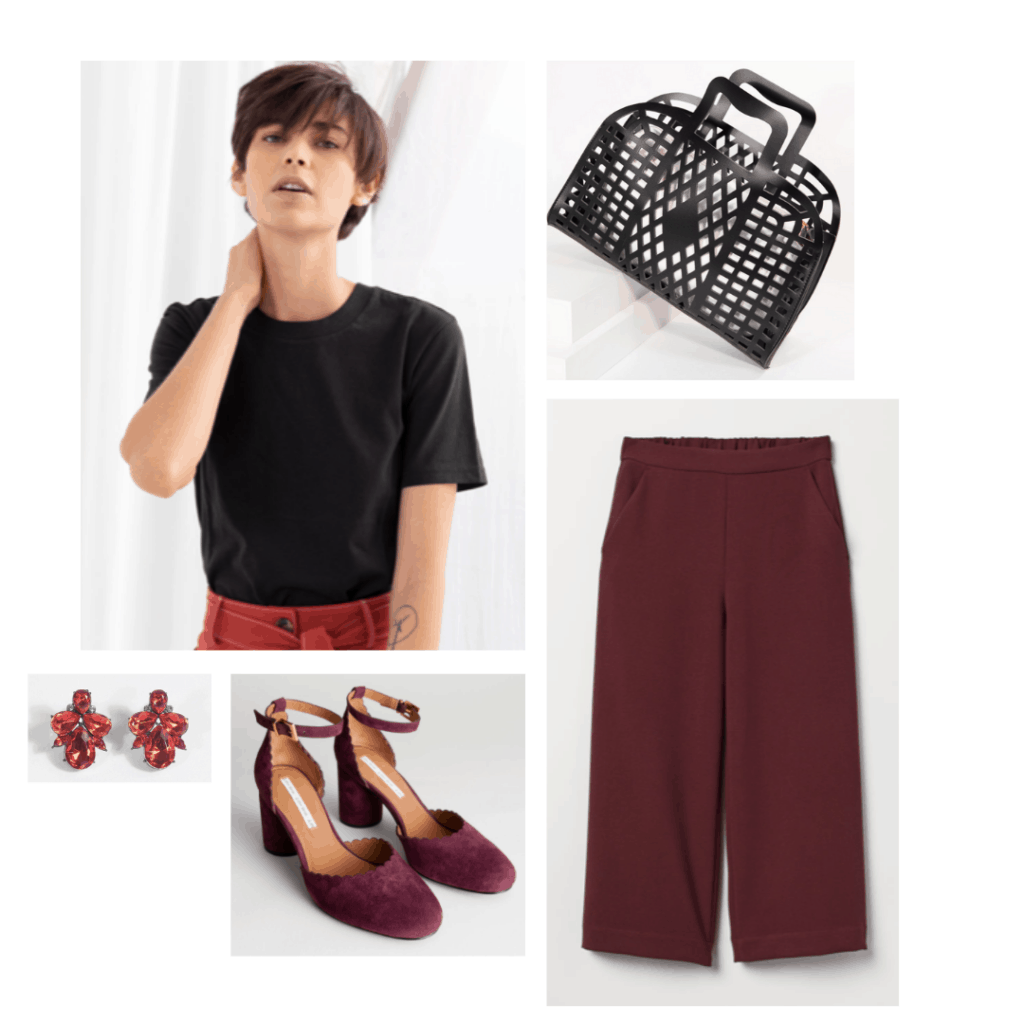 Products: Pants – H&M, T-Shirt – & Other Stories, Heels – & Other Stories, Bag – Unique Vintage, Earrings – Unique Vintage
What do you think of Melisandre's wardrobe?
Melisandre is certainly one of the most interesting and compelling characters on the show. You can view her as an evil witch who burns people for fun. Or you can see her as a misguided women who has made terrible mistakes. With all that said, what do you think of Melisandre — is she evil, or is there still hope for her? Tell us your thoughts in the comments. And get excited for the new season of Game of Thones, premiering tonight!!