As the final season of Game of Thrones quickly approaches, it's only right that we celebrate.
Over the next few weeks, we will being taking a look back at some of the iconic woman on the show and their equally iconic costumes. We'll also be showing you how to channel their looks in your everyday outfits.
The first woman, or shall I say queen, we will be looking at, is the Mother of Dragons herself, Daenerys Targaryen.
Daenarys, also known as Khaleesi or Mother of Dragons, has come a long way since the premiere episode of the show.
We first meet Dany as a young and frightened girl who is sold by her cruel brother to warlord Khal Drogo. Over the next few seasons, she finds her own strength, walks through fire — literally — and becomes the mother of three baby dragons and a conqueror of cities. Now, we know her as a fierce ruler ready to sit as Queen on the Iron Throne.
As Daenerys grows from a scared girl to a strong ruler, her wardrobe, naturally, evolves with her. Below, we'll take a look back at the best Daenerys Targaryen outfits throughout the show's seven seasons and show you how to channel them yourself.
Seasons 1-2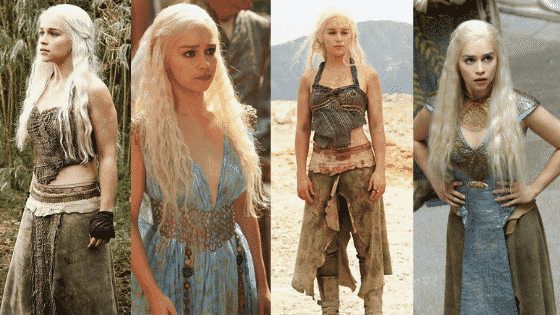 In the first season, Dany's clothes are whimsical, consisting of dresses made from thin, flowing fabrics in pale lilacs and blues. This is what she wears before she is sold to Khal Drogo.
Once she is made the Khaleesi of Khal Drogo's warrior tribe, Dany adopts the traditional garments of the Dothraki. These clothes are made from earth toned leathers and woven fabrics stitched together in patched form. She continues to wear these pieces in season two, but by the end of the season she has replaced them with more elegant garments.
In the second half of season two, we see Daenerys and her tribe take refuge in a secretive city. There, she starts wearing more structured garments in light colors such as blue and purple.
Daenerys Targaryen Outfit #1: Khaleesi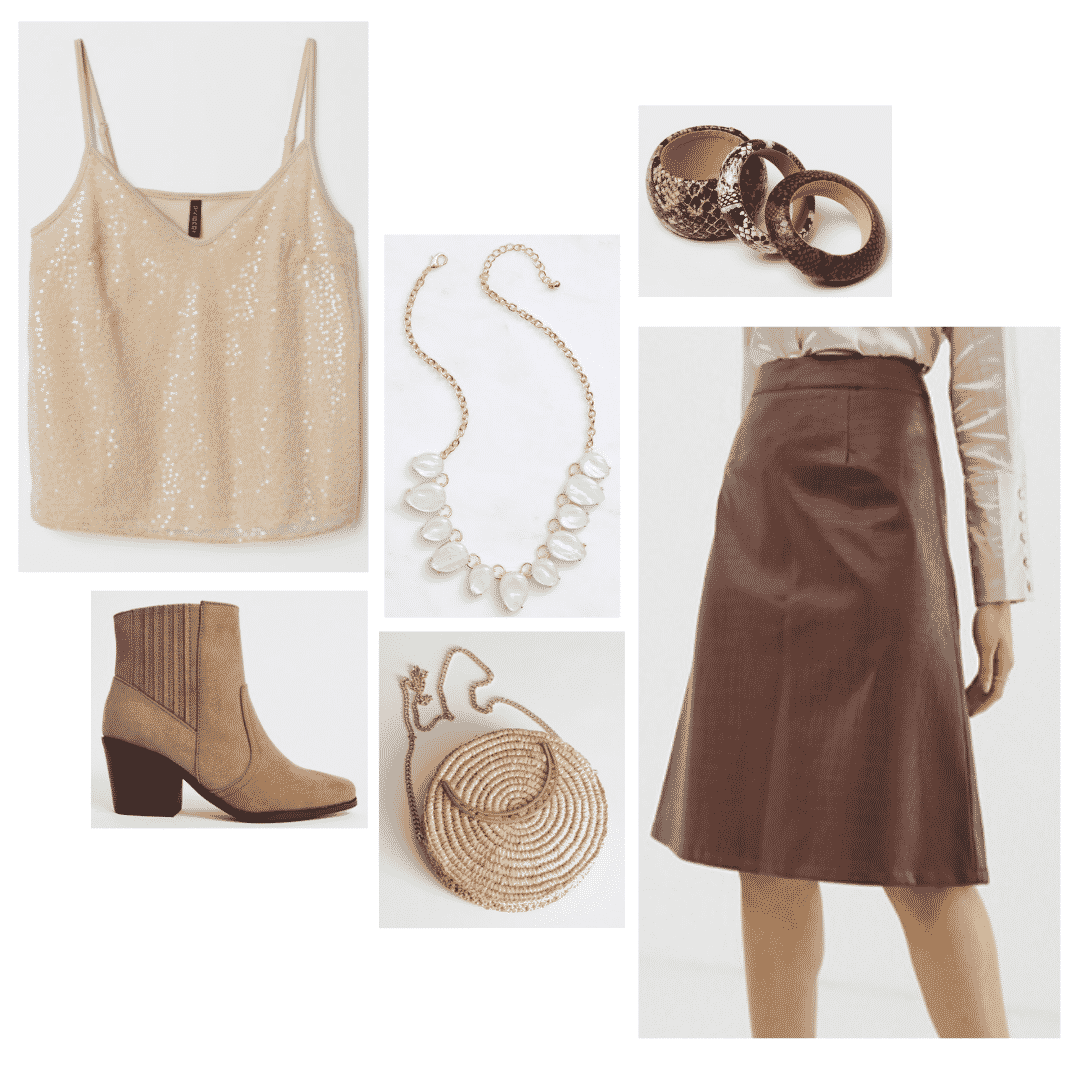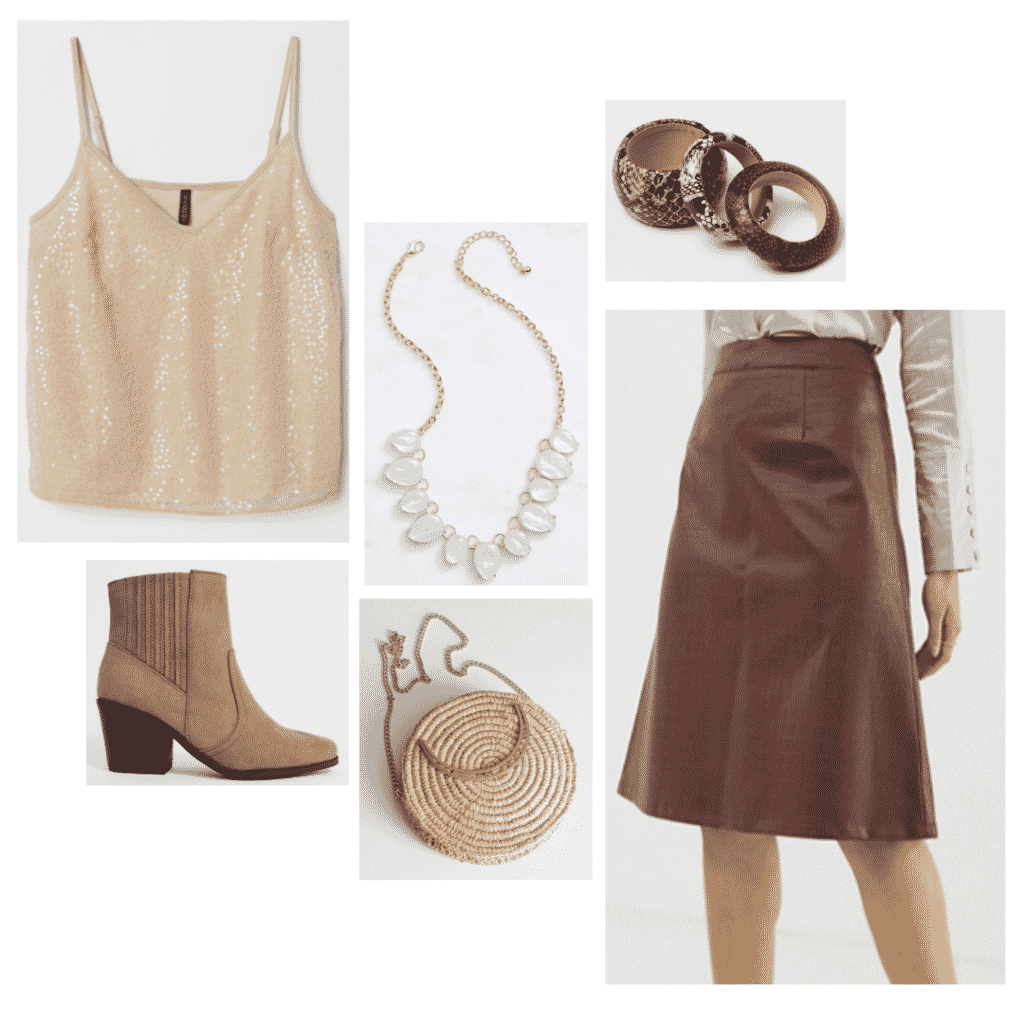 Product: Skirt – ASOS, Top – H&M, Boots – ASOS, Necklace – Modcloth, Bracelets – H&M, Bag – & Other Stories
Seasons 3-4
By season three, Daenerys has come into her own as a leader, and her clothes reflect this.
In season three, Dany adopts a look that is different from all the other women on the show, combining elements of the leather she wore as Khaleesi, the flowing fabrics she wore as an isolated princess, and even dragon scales, because, of course, she is the Mother of Dragons.
During this time, Dany wears shades of blue with pops of white. This shows her independence as she is not wearing her family colors.
It is in these seasons that the audience starts to see Daenerys' true potential as a future queen, and her garments show it. Her clothes are the perfect mixture of princess and a warrior, befitting a true ruler.
Daenerys Targaryen Outfit #2: Breaker of Chains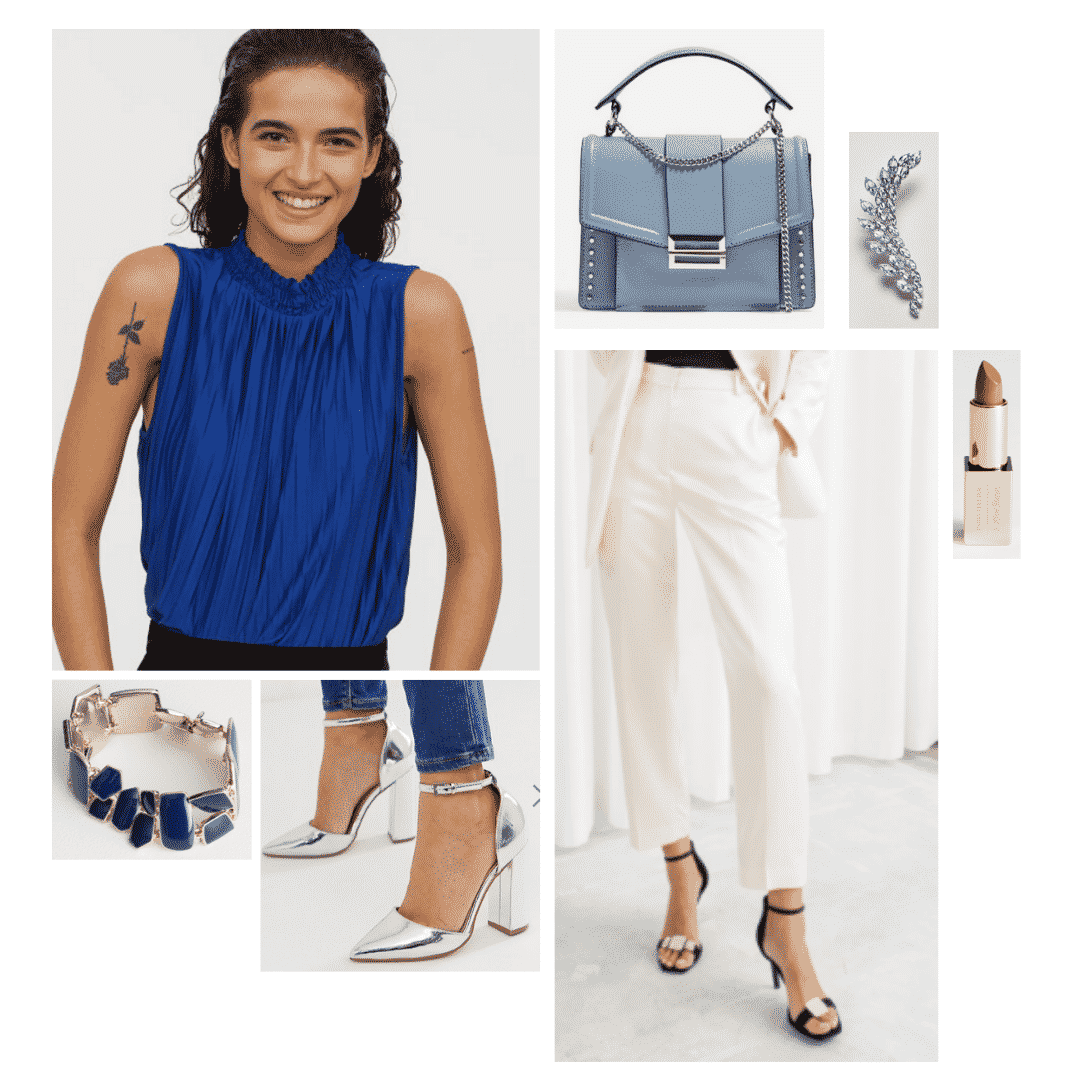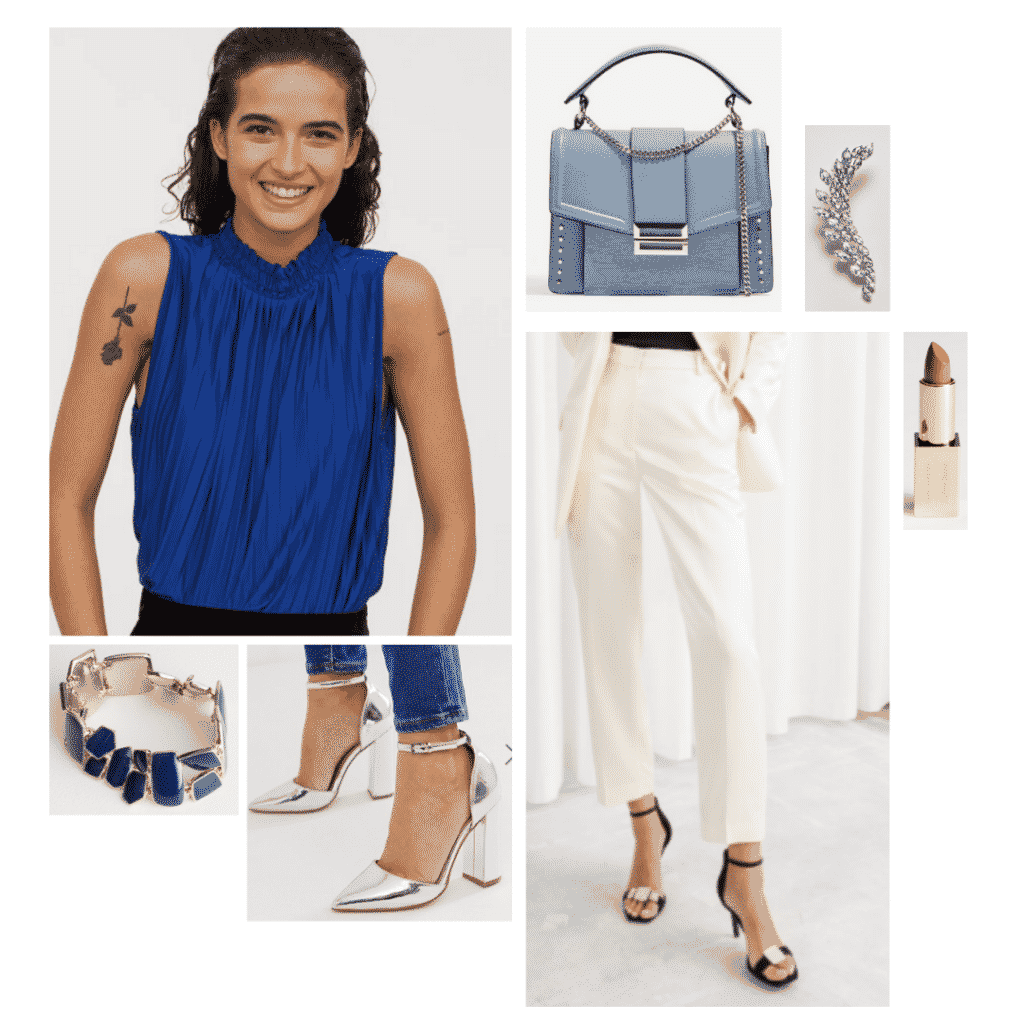 Products: Top – H&M, Pants – & Other Stories, Shoes – ASOS, Purse – Topshop, Ear Cuff – ASOS, Bracelet – & Other Stories, Lip – & Other Stories
Seasons 5-6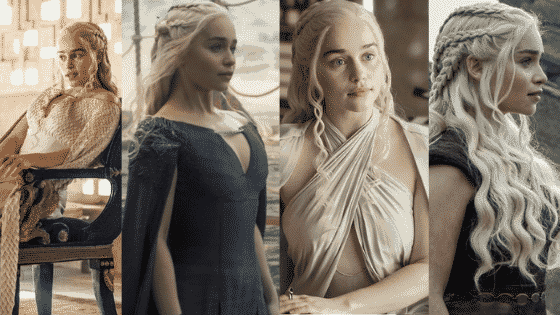 In season five, the Mother of Dragons learns what it really takes to be queen while ruling the city of Meereen. Dany discovers that there's more to it than butchering men who are bad and being kind to those who are good. She starts to understand the politics of being a ruler, and it shows in her wardrobe. At this time she starts wearing all white gowns with long capes and silver hardware.
In season six, Daenerys returns to the world of the Dothraki and readopts the dark browns and leather fabrics of the people.
In the final episode of season six, Dany decides to claim her birthright as Queen of the Seven Kingdoms of Westeros by sailing across the Narrow sea with her army and dragons. This is when she decides to embrace the colors of her family, black and red. With this color change, she continues to wear regal looks that are long and structured, and that incorporate silver embroidery.
Daenerys Targaryen Outfit #3: The True Queen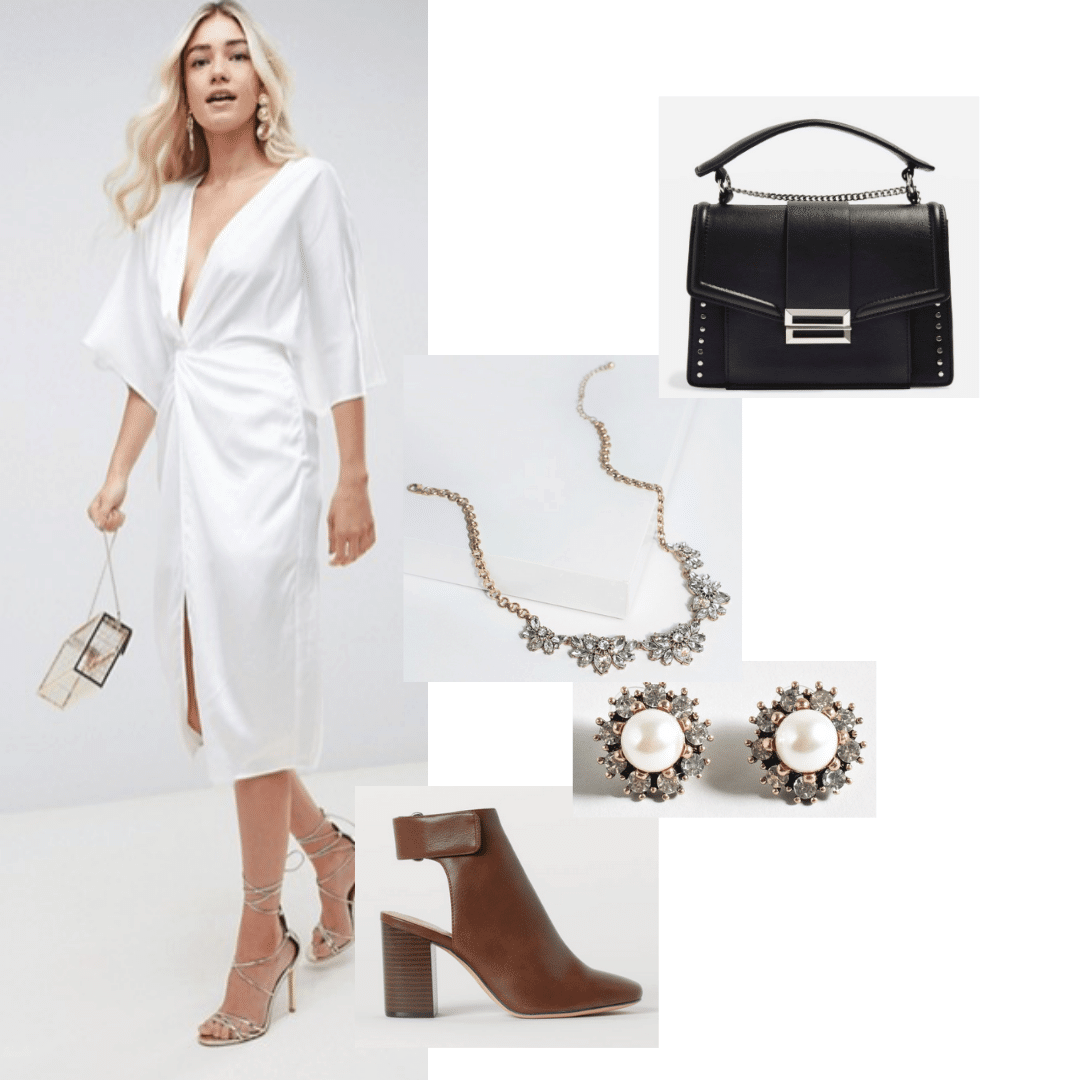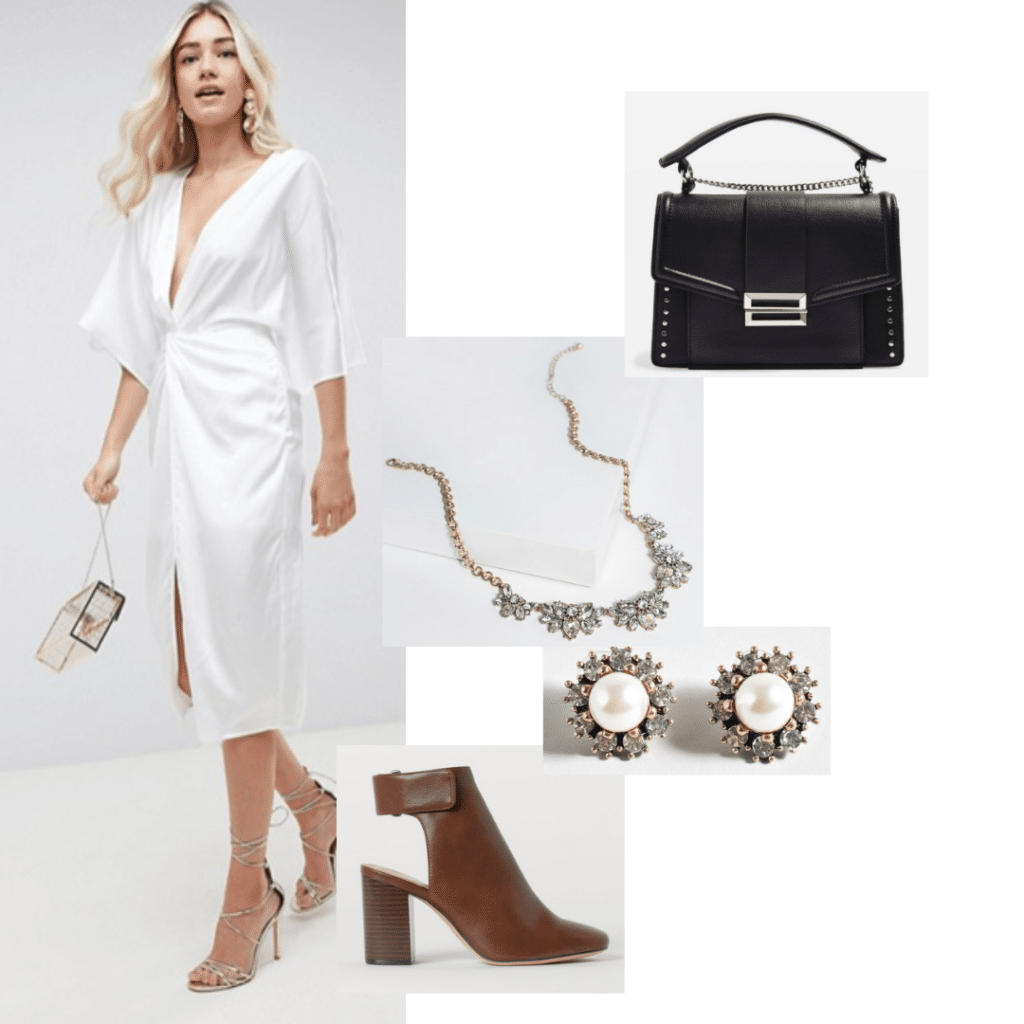 Products: Dress – ASOS, Boots – H&M, Necklace – Unique Vintage, Earrings – Unique Vintage, Purse – Topshop
Season 7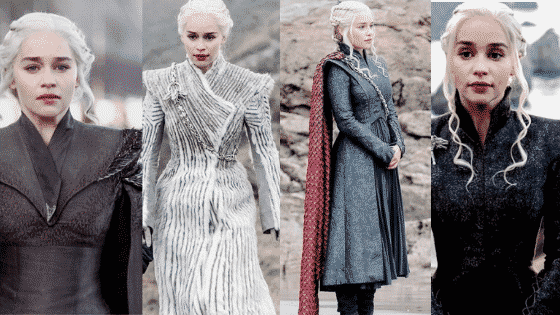 In the most recent season of Game of Thrones, season seven, Daenerys fully adopts her family's legacy, and wears nothing but shades of black and red, the Targaryen colors.
All of her season seven garments have dragon aspects to them, to signify she is a true dragon. These include scaling on the leather of her garments, pointed shoulders that resemble dragon wings, and of course the dragon pendants that she often wears.
We also see a dramatic change in the shapes of Dany's clothes, as for the first time on the show, she is in a cold climate. Naturally, she swaps her skin-baring outfits for long sleeved, high neck garments, including a a long white fur coat featuring stripes of red. Her clothes befit a powerful ruler ready to sit on the Iron Throne.
Daenerys Targaryen Outfit #4: The Mother of Dragons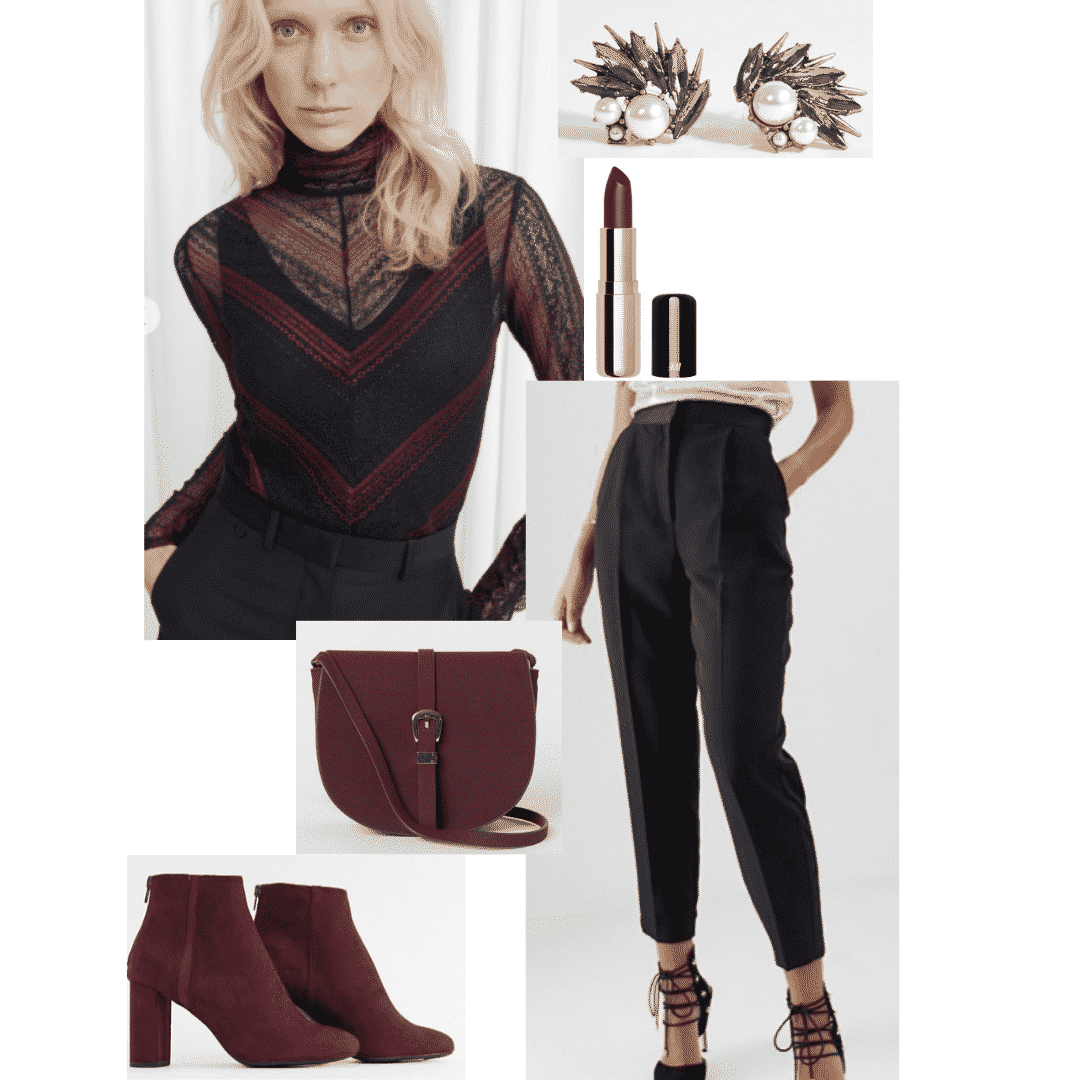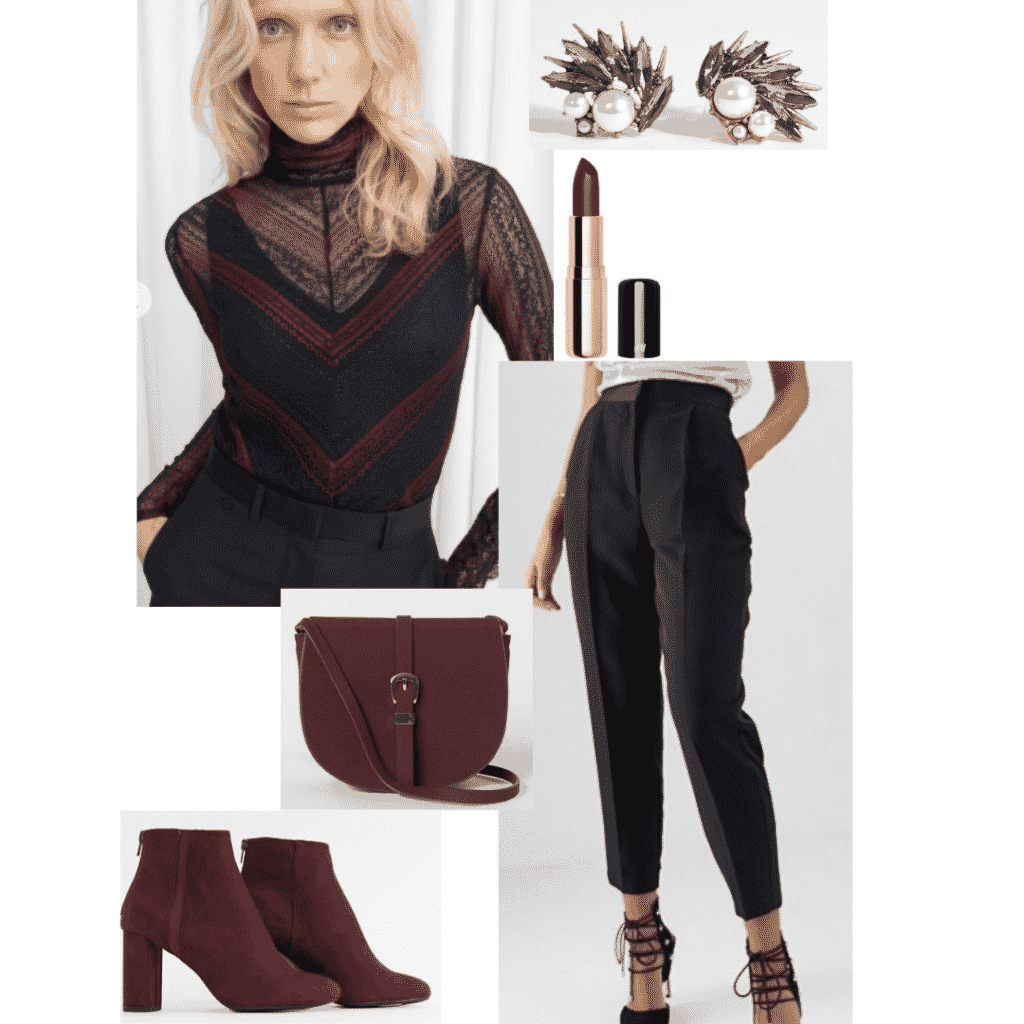 Products: Top – & Other Stories, Pants – ASOS, Boots – ASOS, Bag – H&M, Earrings – Unique Vintage, Lipstick – H&M
What do you think of these Daenerys Targaryen outfits?
Season eight is almost here and we can't wait to see what the Mother of Dragons will wear next. What was your favorite Daenerys outfit of all time? Does she inspire your style? Tell us in the comments.