Today we're continuing our Game of Thrones Countdown fashion series. We have already covered Daenerys Targayen and Cersei Lannister, and today we move on to another queen, Margaery Tyrell.
Margaery is beautiful in every way — but she's more than just a pretty face. She's the true representation of a rose, her house's sigil, as she appears to be harmless and delicate, when in fact she does have thorns. Behind her sweet exterior, she knows how to play the Game of Thrones.
(**Spoiler Alert**) Unfortunately, unlike the other women we have covered so far, Margaery has not survived the seven seasons. In the final episode of the sixth season, she perishes with her family in the wildfire explosion created by Cersei Lannister.
Moving on to Margaery's style and outfits, it is easy to describe her clothing as a reflection of her rose beauty. Many of the garments she wears are made from beautiful lush fabrics with golden embroidery. But they also have thorn elements and structure to show her strength.
Margaery Tyrell Style: Seasons 2-3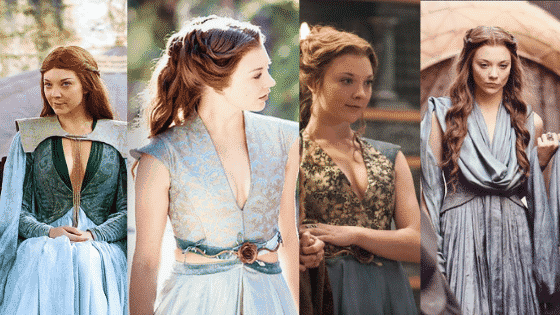 In the first two seasons that Lady Tyrell appears on the show, her looks follow the same formula. They are all about plunging necklines, cutouts, and shades of blue and gold (a feminine take on her house's colors).
In these seasons, Margaery's garments are meant to make her appear youthful and innocent, yet also alluring. Her mission is to become queen, which why she dresses for a king's gaze.
In season two and three, rose details adorn most of her dresses. The rose is the symbol of House Tyrell, and she wears it proudly. The rose is usually seen in the patterns and embroidery of her dresses, or as metalwork detail on her belts.
Margaery Outfit #1: The Rose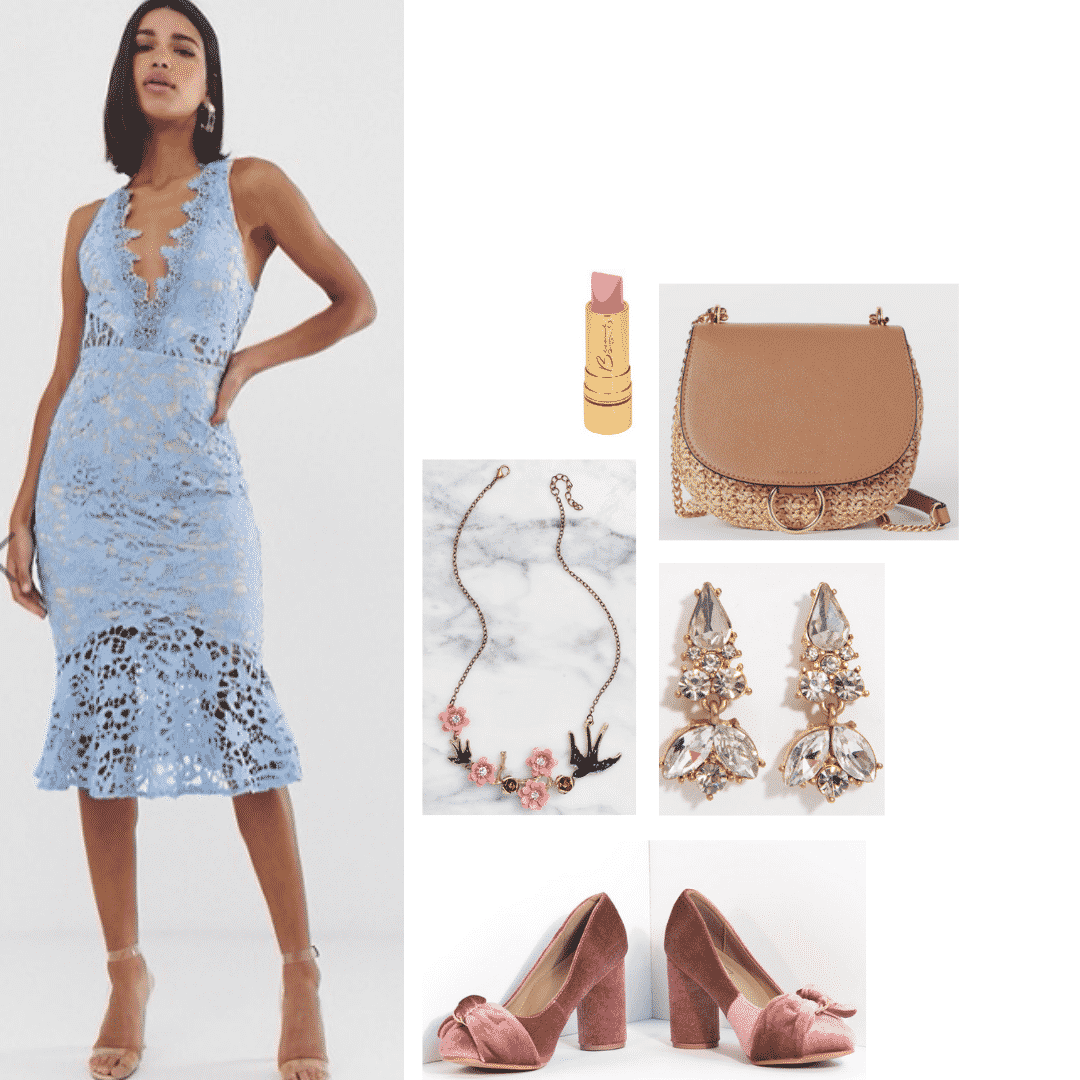 Products: Dress – ASOS, Shoes – Unique Vintage, Necklace – Modcloth, Earrings – Unique Vintage, Bag – H&M, Lipstick – Besame Cosmetics
Margaery Tyrell Style: Seasons 4-5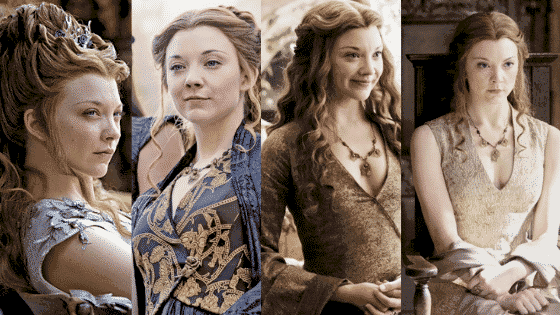 From season four to season five, Margaery goes from being queen, to being a widow, to being queen again, to being a prisoner. Her signature plunging necklines remain, but most of her wardrobe matures throughout these seasons.
While she is a widow, she wears similar styles to what she wore in seasons two and three, but now in black and gold colors.
When she becomes a queen for a final time, her garments start to feature longer sleeves and kimono silhouettes, all in gold. These garments reflect her status as a queen.
Margaery Outfit #2: The Queen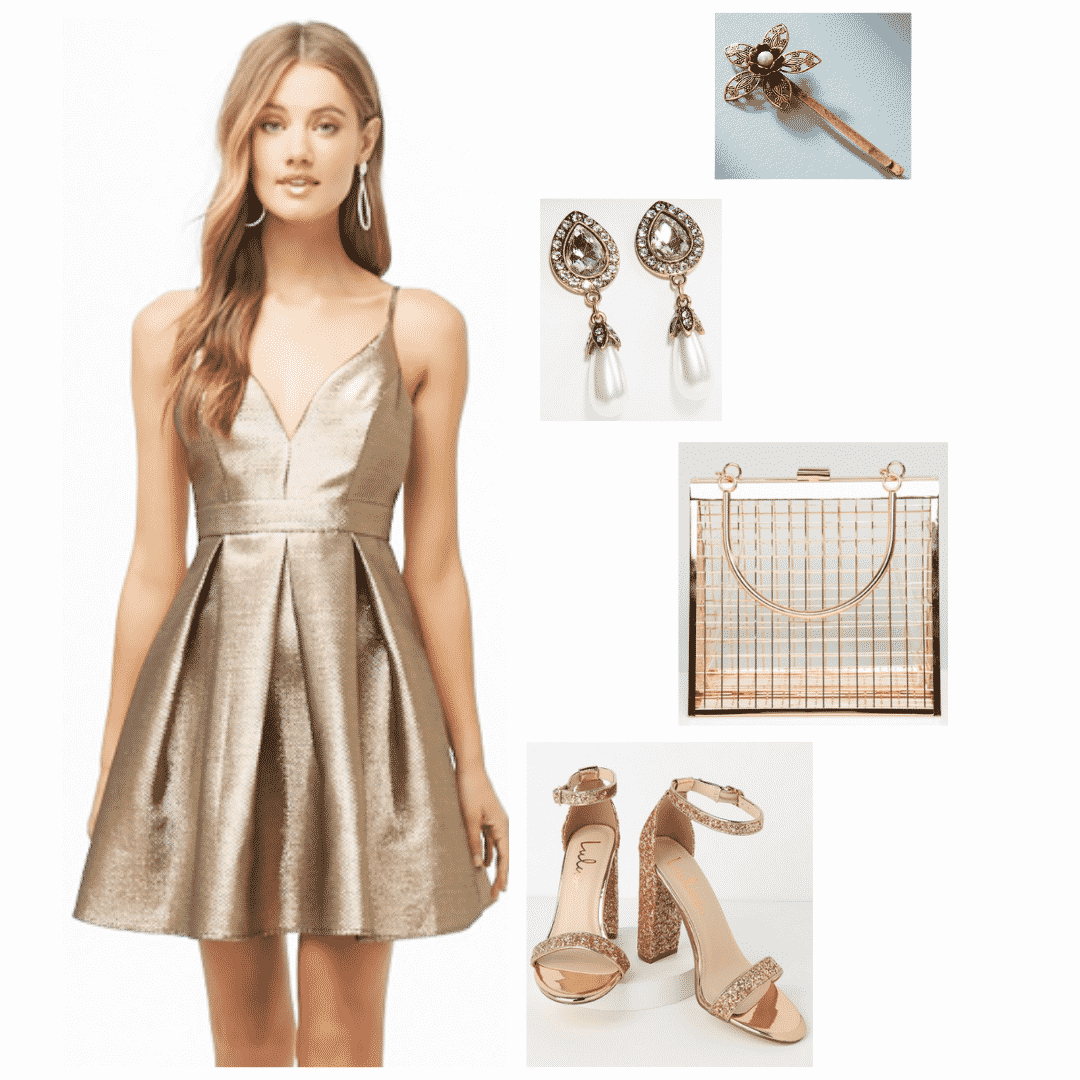 Products: Dress – Forever 21, Heels – Lulu's, Hair Pin – Anthropologie, Bag – ASOS, Earrings – Unique Vintage
Margaery Tyrell Style: Season 6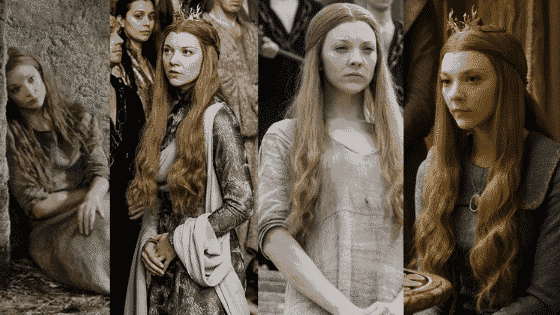 In Margery's final season of the show she is stripped of her lovely wardrobe. Instead of embellished dresses, she is given simple, modest looks in the style of those who follow the church.
For the first half of the season she is mainly seen in potato sack looking dresses, as she is a prisoner of the the High Sparrow and the church.
In the second half of the season she becomes a reluctant follower of the church in order to free herself. At this time, she wears neutral dresses that feature high-necklines, long fitted sleeves, and long draping skirts. These are the final garments she wears in the show.
Margaery Outfit #3: The Fallen Queen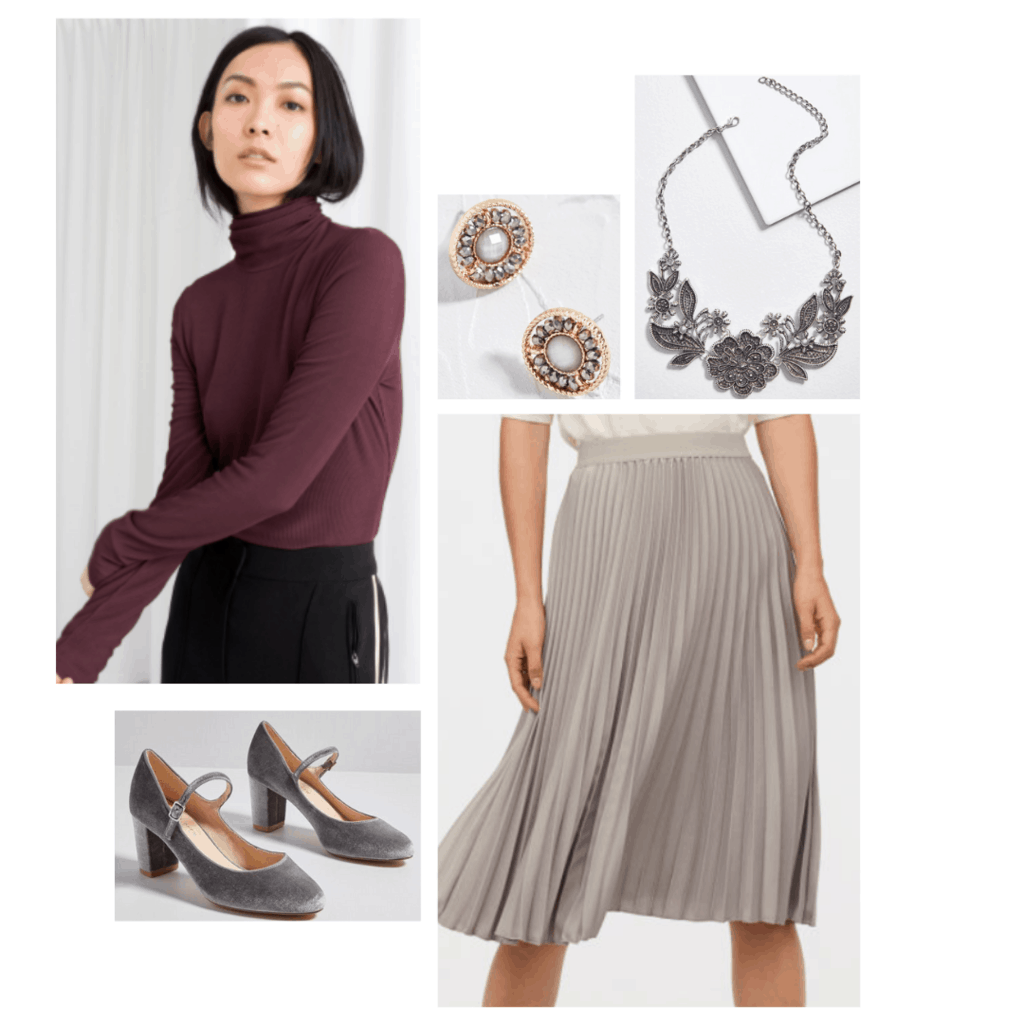 Products: Top – & Other Stories, Skirt – H&M, Heels – Modcloth, Earrings – Modcloth, Necklace – Modcloth, Purse – Unique Vintage
What do you think of these Margaery Tyrell outfits?
Though she may not be appearing in the final season of Game of Thrones, we can always look back and be inspired by Margaery's regal style.
What are your favorite Margaery Tyrell outfits? Which style of hers was your favorite? Tell us in the comments.