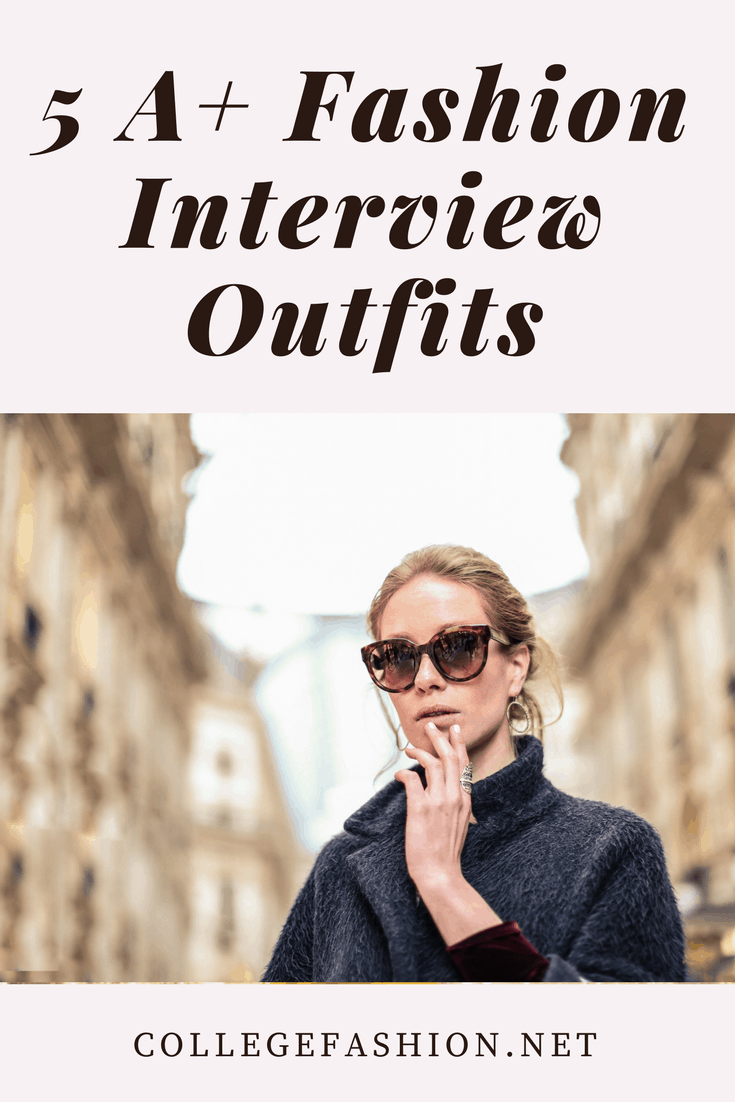 Currently I am in a class called Professional Development. In this class we're learning everything that we need to know before entering the professional world. One of the things that has been stressed is finding the right outfits for a job interview. Nowadays it's not plain and simple. You can't just wear a suit and call it good. Well, not if you're in the fashion industry, at least.
In this scenario I'll share some interview outfits for fashion related jobs. The most important thing to remember is the company you're applying with. What is their style like? Say you're applying for a job with Free People and you show up wearing a pantsuit. While that is an appropriate outfit for a corporate job interview, Free People might get the wrong impression about your personality and whether you're going to mesh well with them. My professor told us to emulate the style of the company, but dress it up a little bit. This is always a safe bet.
To get you started, I've compiled five fashion interview outfits that you can take exactly as they are or use as a jumping-off point for your own look.
Fashion Interview Outfit 1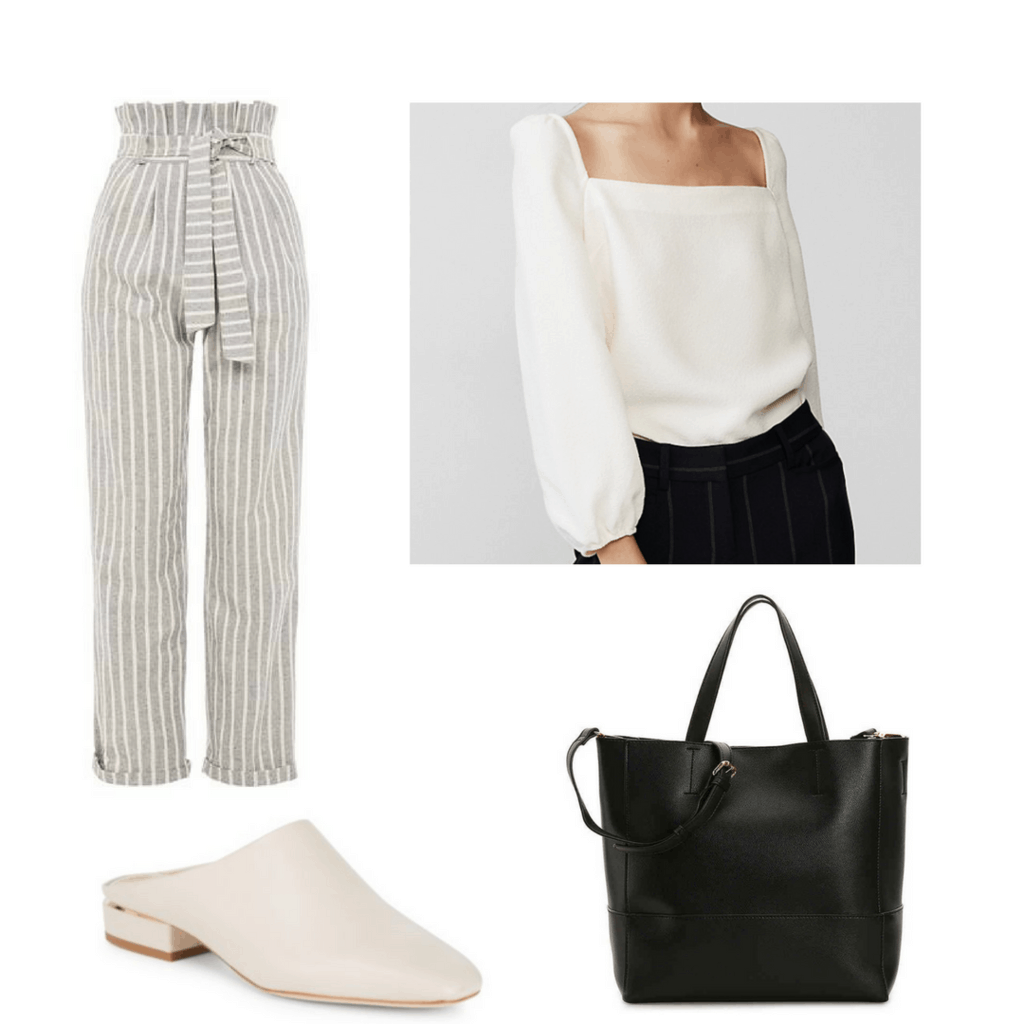 Products: Pants – Nordstrom, Shirt – Express, Shoes – Saks, Bag – DSW
Job interview season, for college students, is usually in the spring or summer time. Our outfits should be able to reflect that and not be restricted to serious, dark colors. I feel this outfit is seasonally appropriate and still gives off a level of professionalism. It would be great for a brand with a chic, cool vibe.
Fashion Interview Outfit 2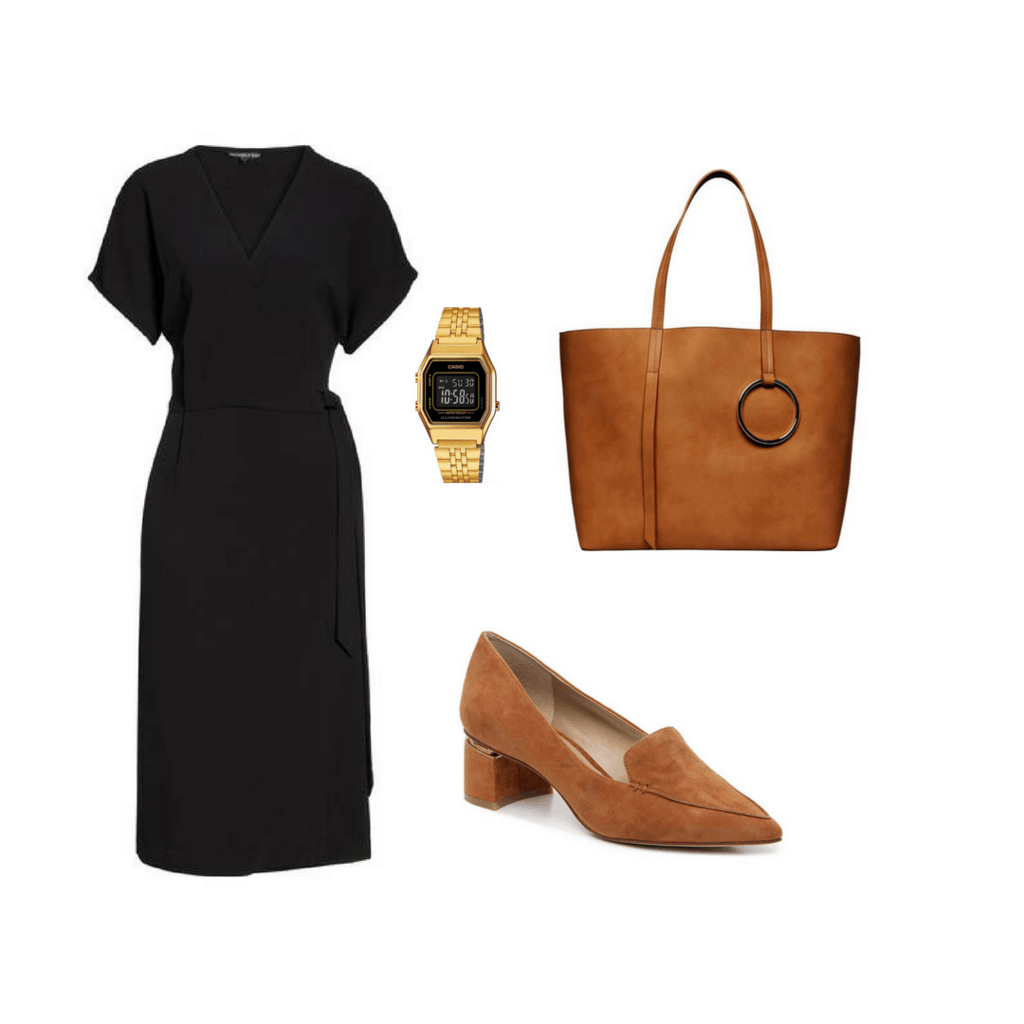 Products: Dress – Nordstrom, Shoes – DSW, Bag – Nordstrom, Watch – Bloomingdale's
Dresses for interviews can be tricky. I choose my dresses based on a school dress code: The length can't be higher than where your middle finger hits your thigh and the neckline shouldn't be too low-cut.
This wrap dress is flattering on anyone and it's simple enough that you can express some of your personal style (and the company's vibe) through the accessories you choose. I've been choosing a variety of tote bags for these looks because some people go through multiple interviews a day and when you're on a break you can pack snacks or something like that.
Fashion Interview Outfit 3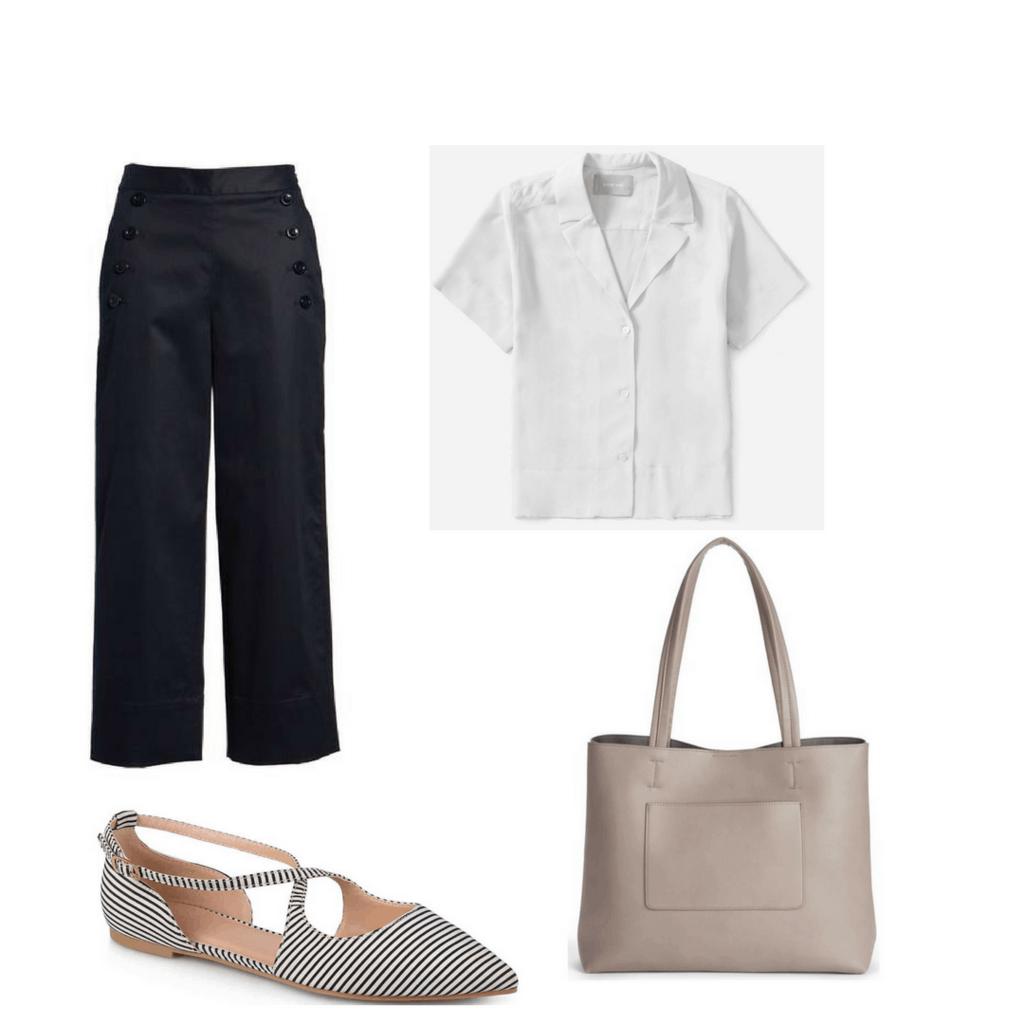 Products: Pants – Nordstrom, Shirt – Everlane, Shoes – DSW, Bag – Nordstrom
I love a good tapered trouser, however I wanted to do a spin on that for something a little more unique and unexpected. If you're interviewing in fashion, it's all about details like this. This wide leg pant takes me all the way back to the 1940s while being totally chic and professional.
Fashion Interview Outfit 4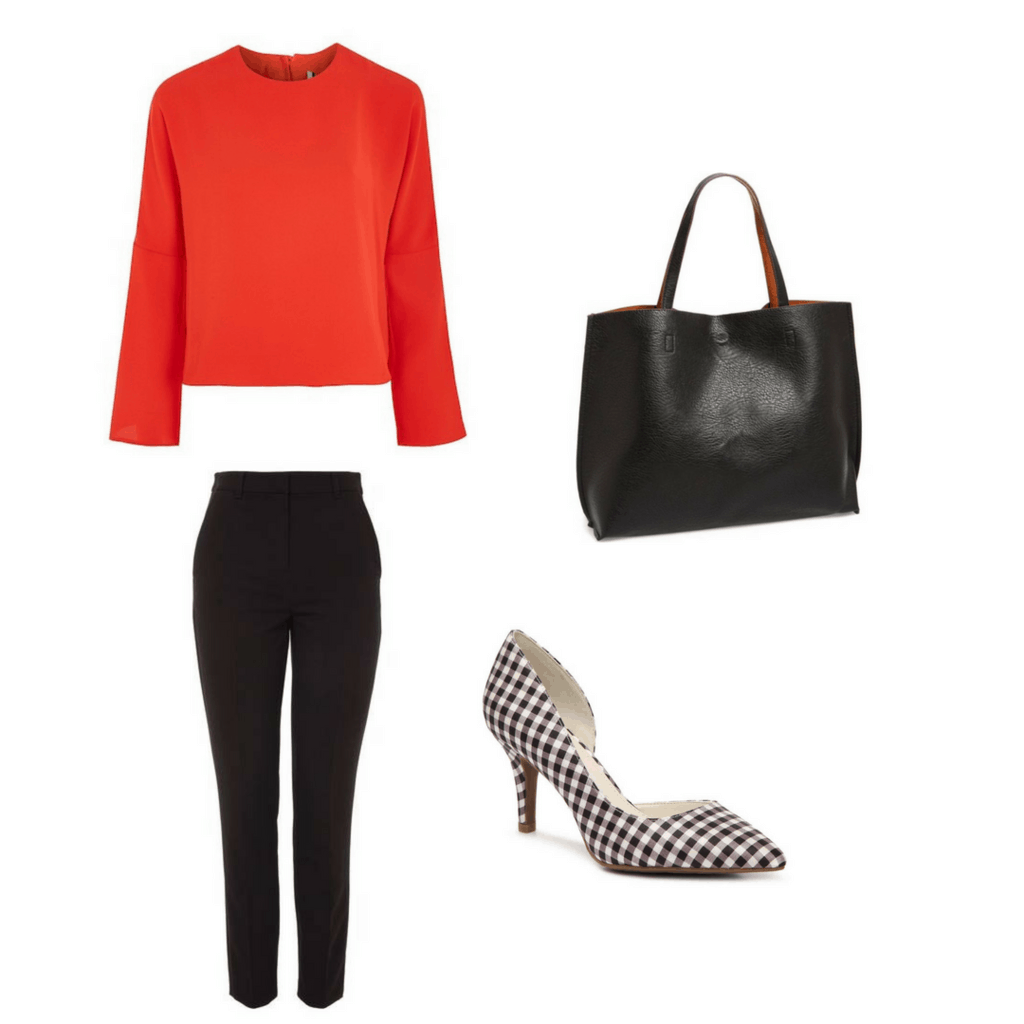 Products: Top – Nordstrom Rack, Pants – Nordstrom, Shoes – DSW, Bag – Nordstrom
Red is such a power color and if I'm wearing any red at all, even if it's just lipstick I feel a lot more confident in myself. Red, therefore, is perfect for an interview if you're feeling nervous or anxious.
Fashion Interview Outfit 5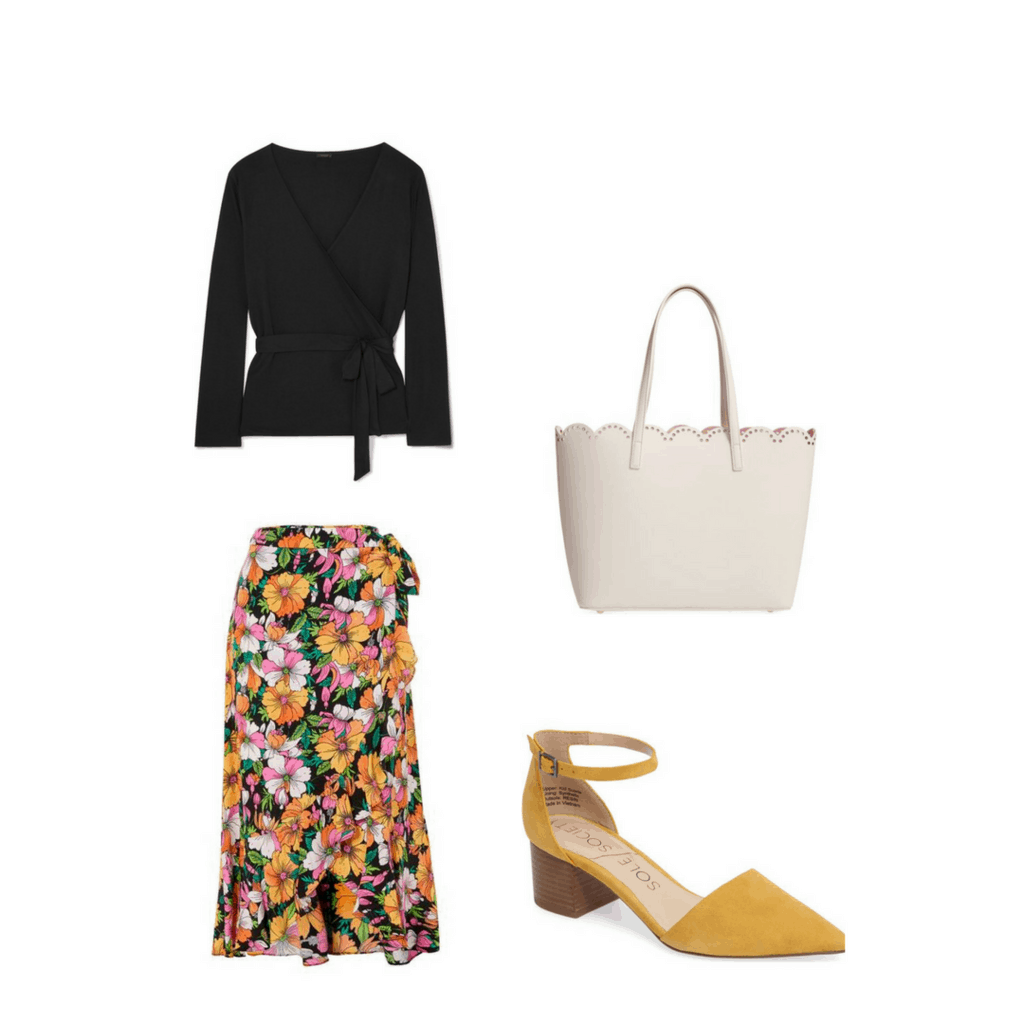 Products: Top – J.Crew, Skirt – Nordstrom, Shoes – Nordstrom, Bag – Nordstrom
Another outfit that's reaching for spring. I know there's a lot of color in this one, and if you want to tone it down more with a black bag and black shoes then follow your gut. Some of you, however, might be headed for an interview where the company is very bright and fun with their coloring and branding. If that's the case, this outfit would be a perfect pick!
What are you wearing to a fashion job interview?
I hope this inspired you a bit if you're stuck in an outfit rut. Maybe this took off some of the pre-interview stress you might have. What have you worn for an interview before that made you feel really confident? Let us know in the comments!