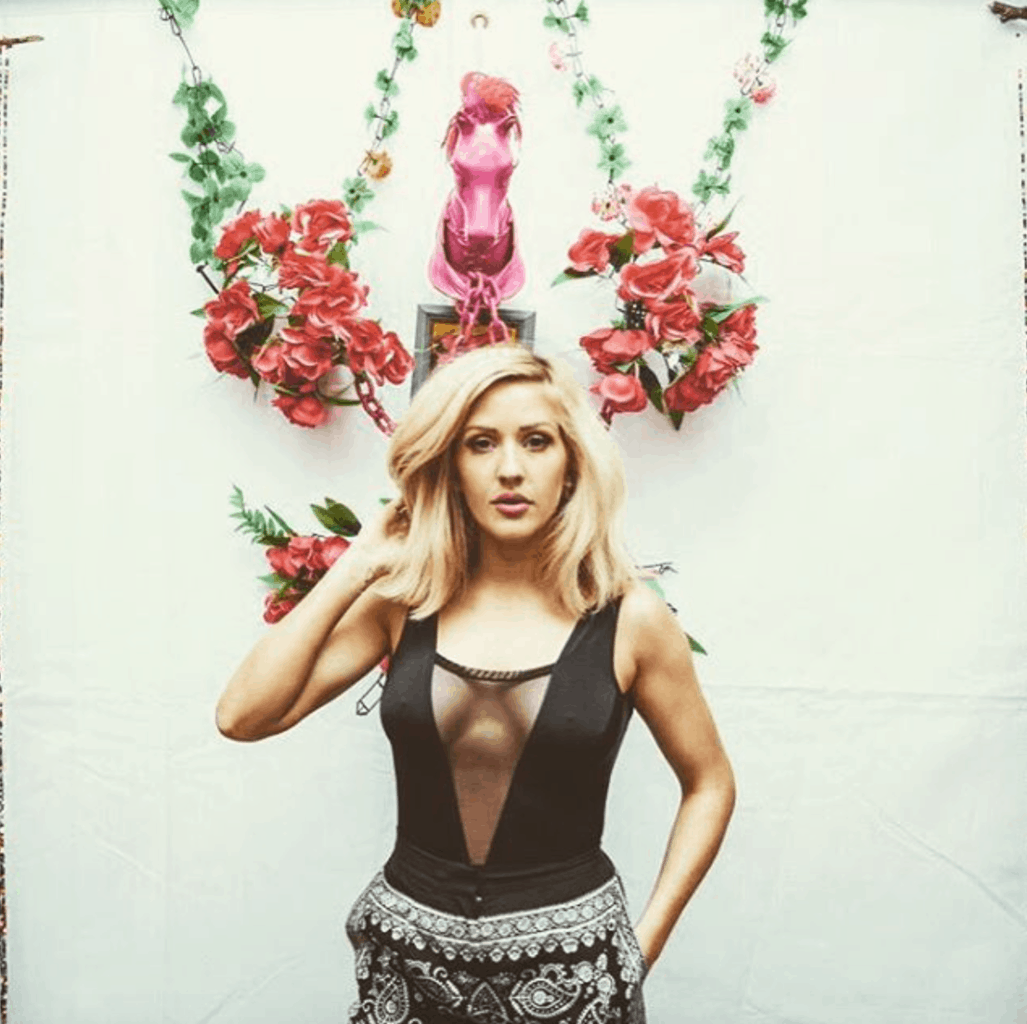 Ellie Goulding has had an incredible year. She has had hit after hit on the charts, including recent favorites 'Love Me Like You Do' and 'On My Mind'. She co-starred in Taylor Swift's Bad Blood music video. Most recently? She performed at the Victoria Secret Fashion Show.
Ellie's style is a perfect fit for her superstar status. Her trendy yet edgy looks are all her own, and she loves to share them with her 7.3 million Instagram followers.
Below is a week's worth of outfit ideas inspired by Ellie Goulding's street style.
Monday: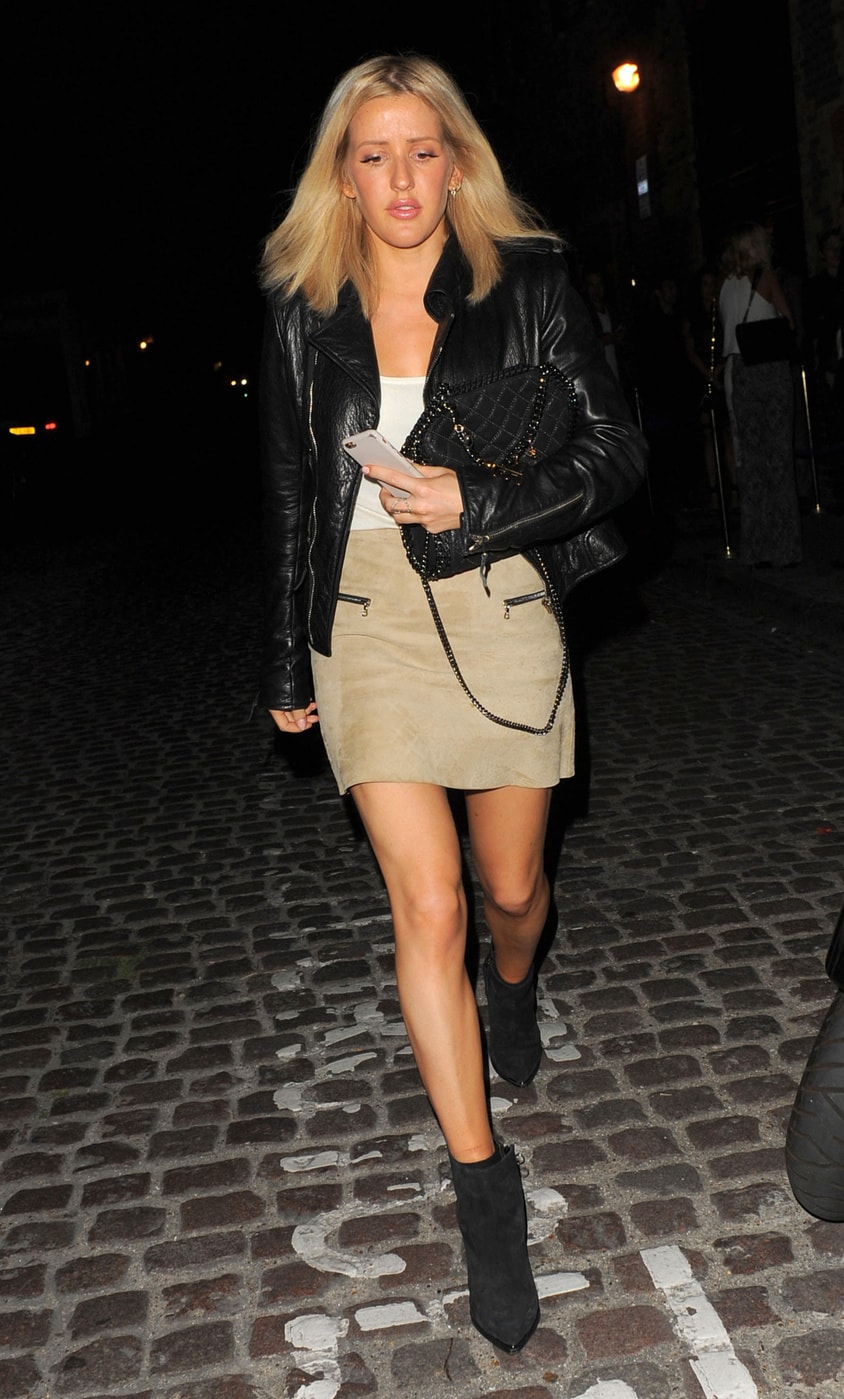 It's all about suede for fall! The perfect way to wear this trend is with a suede skirt. You can literally find them anywhere – they're huge this season.
Mix materials and pair the skirt with a leather jacket like Ellie did for an edgy, stylish look. Given the boldness of the leather jacket and the statement skirt, keep the rest of the outfit simple with a neutral tee and booties.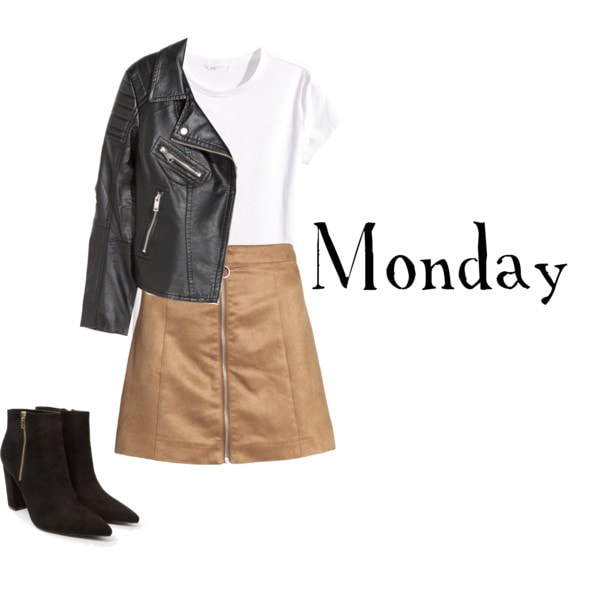 Products: Top, Jacket, Skirt, Booties
Tuesday: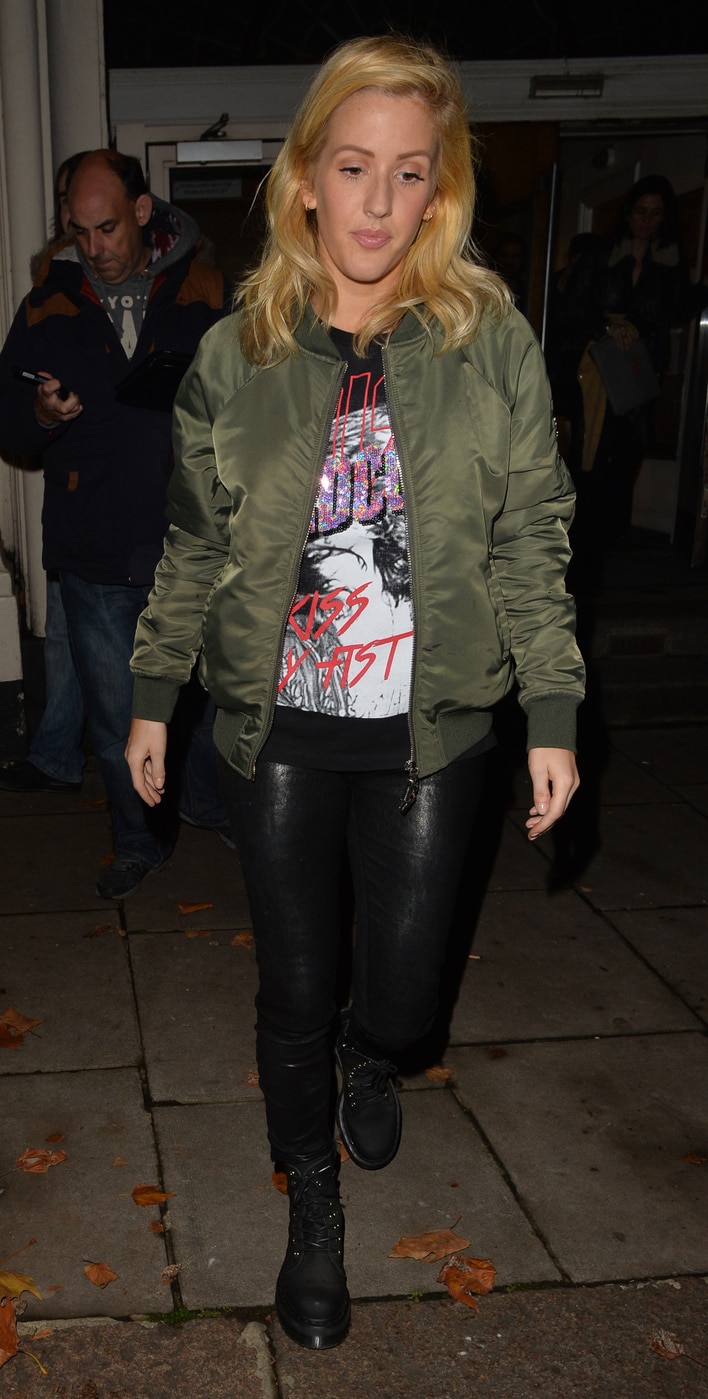 Ellie is right on trend with this outfit. As with the suede skirt from the last look, these khaki green bomber jackets have been everywhere this season. Everyone from Kylie Jenner to Reese Witherspoon has been spotted wearing this jacket.
This trendy piece is the perfect addition to your wardrobe. You can dress it up with heels or keep it simple like Ellie did with a graphic tee and boots. Your choice!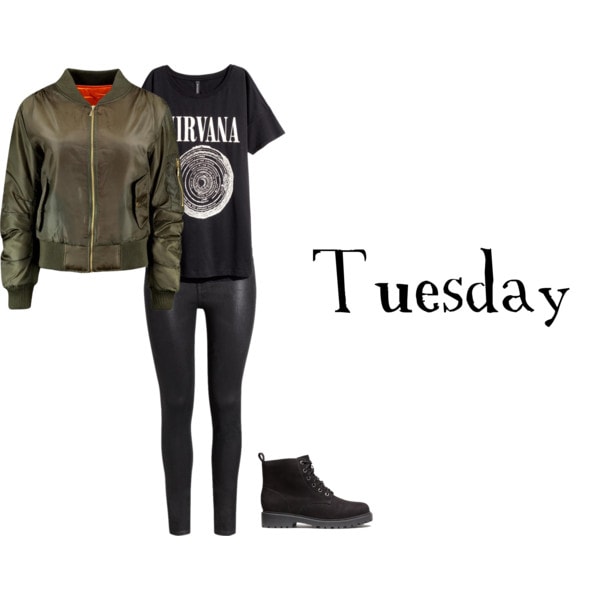 Products: Top, Jacket, Jeans, Boots
Wednesday: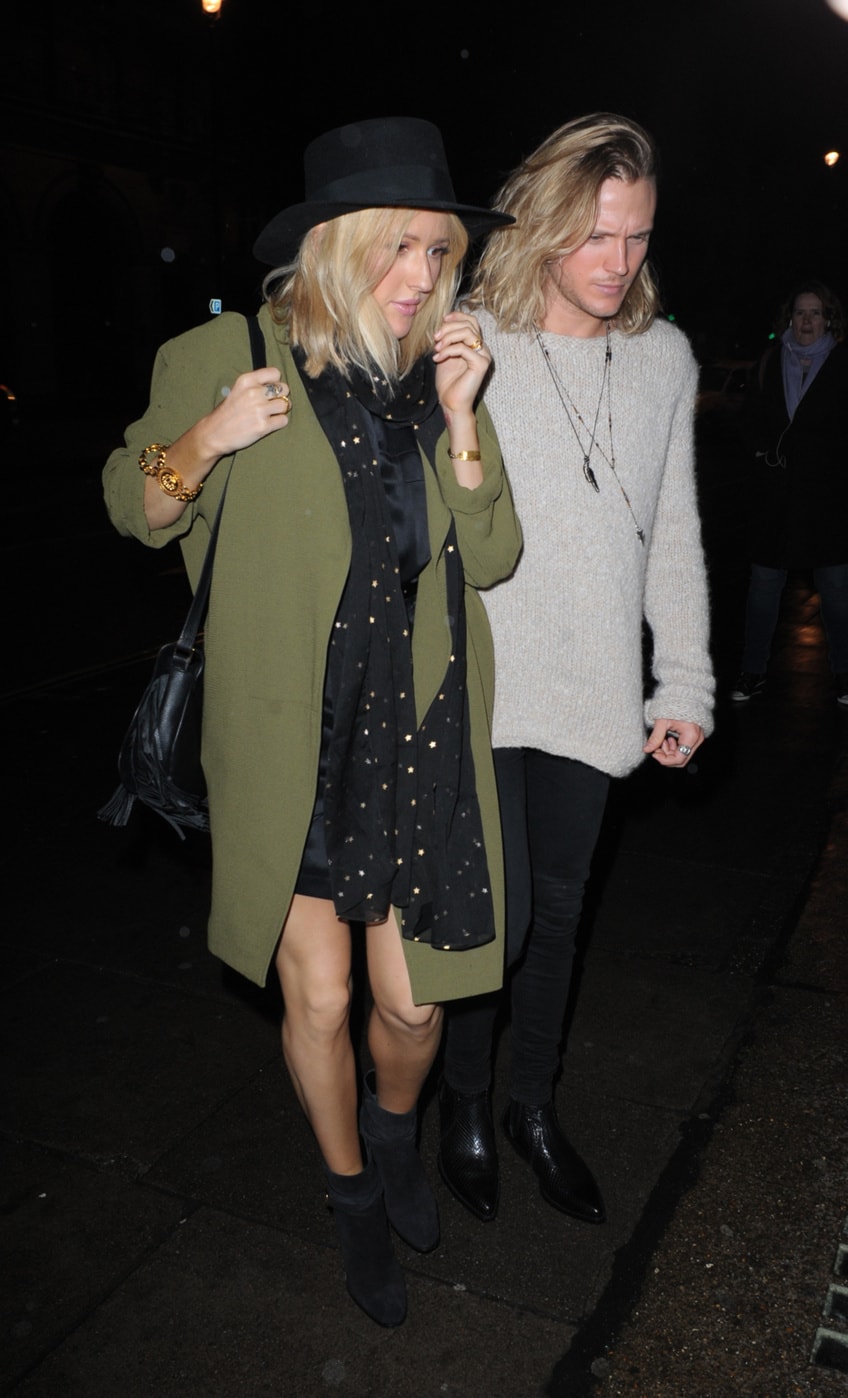 Khaki green must be Ellie's color! Here she is putting a different spin on the shade with a long coat. I absolutely love the long coat trend – you can add one of these to any outfit to instantly make it fall-appropriate and ready for the streets of New York!
Pair the jacket with something shorter or more fitted underneath to keep from looking frumpy. A dress, romper, or tight jeans would work perfectly.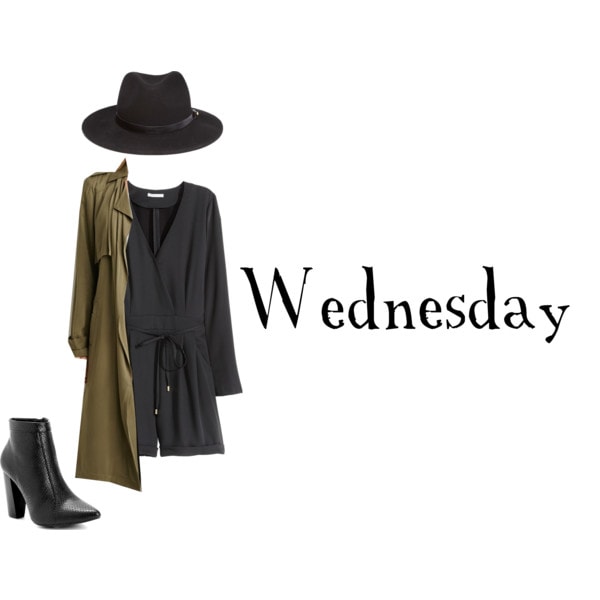 Products: Romper, Jacket, Hat, Boots
Thursday: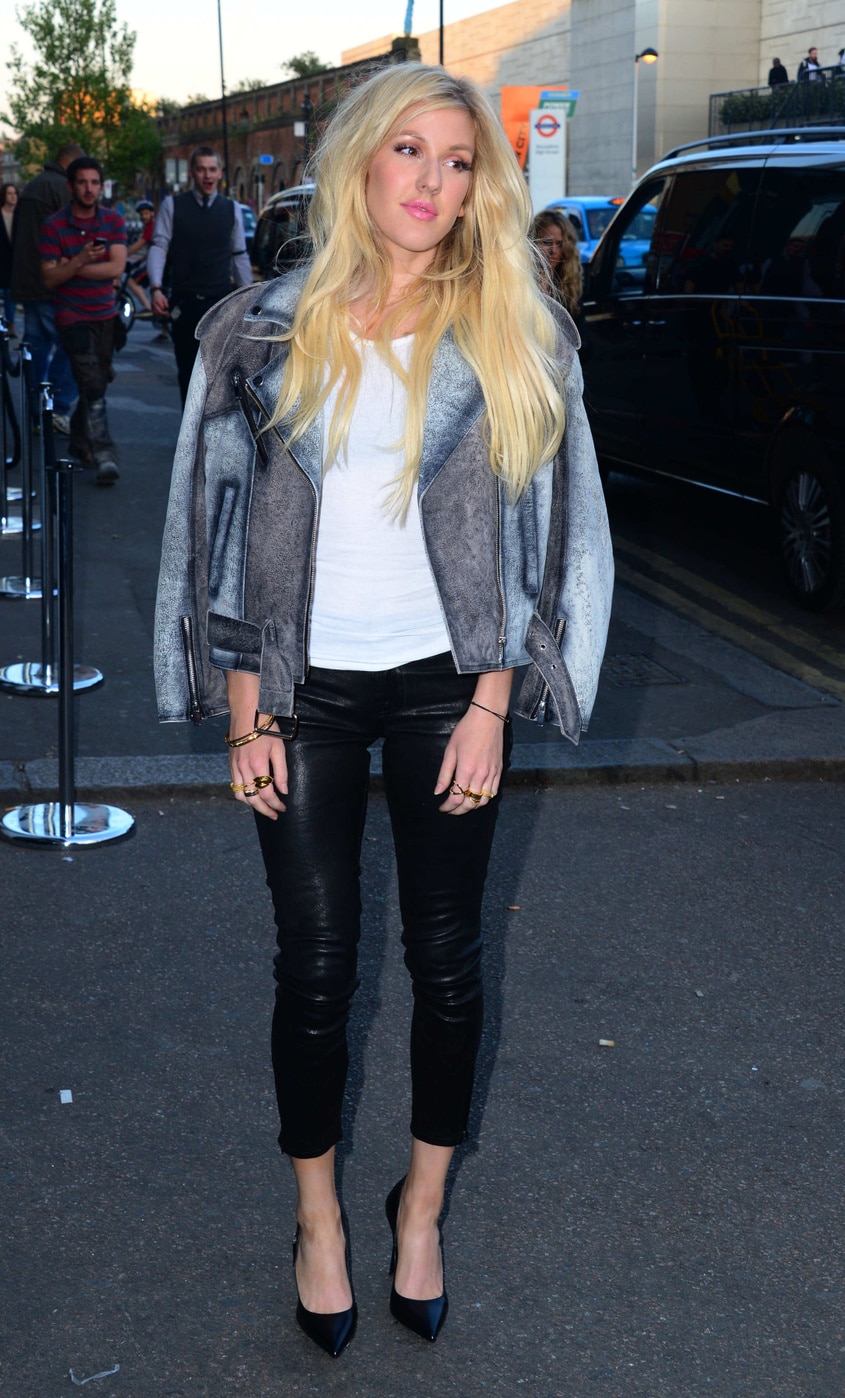 This outfit proves that you don't have to go all out to look totally glam. A simple, everyday outfit can be transformed with a few little changes.
To get a similar vibe, trade in your normal jeans for a leather pair for extra glam factor. Next, swap your usual denim jacket for a patchwork jacket like Ellie's. Complete the look with a pair of heels instead of sneakers for the perfect night out ensemble.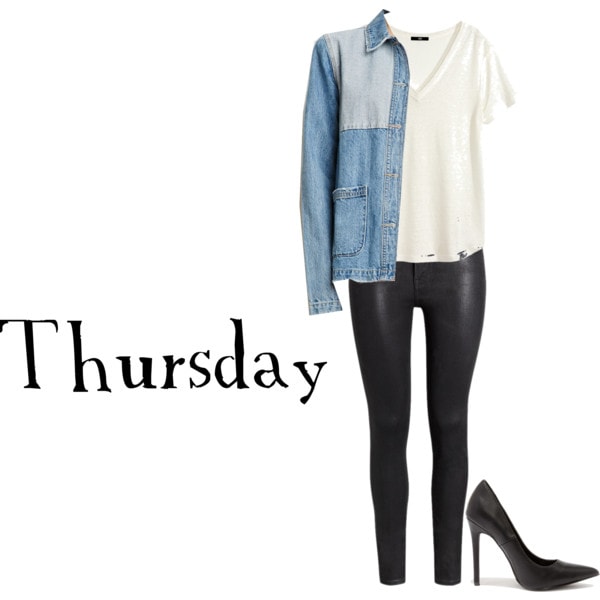 Products: Top, Jacket, Jeans, Heels
Friday: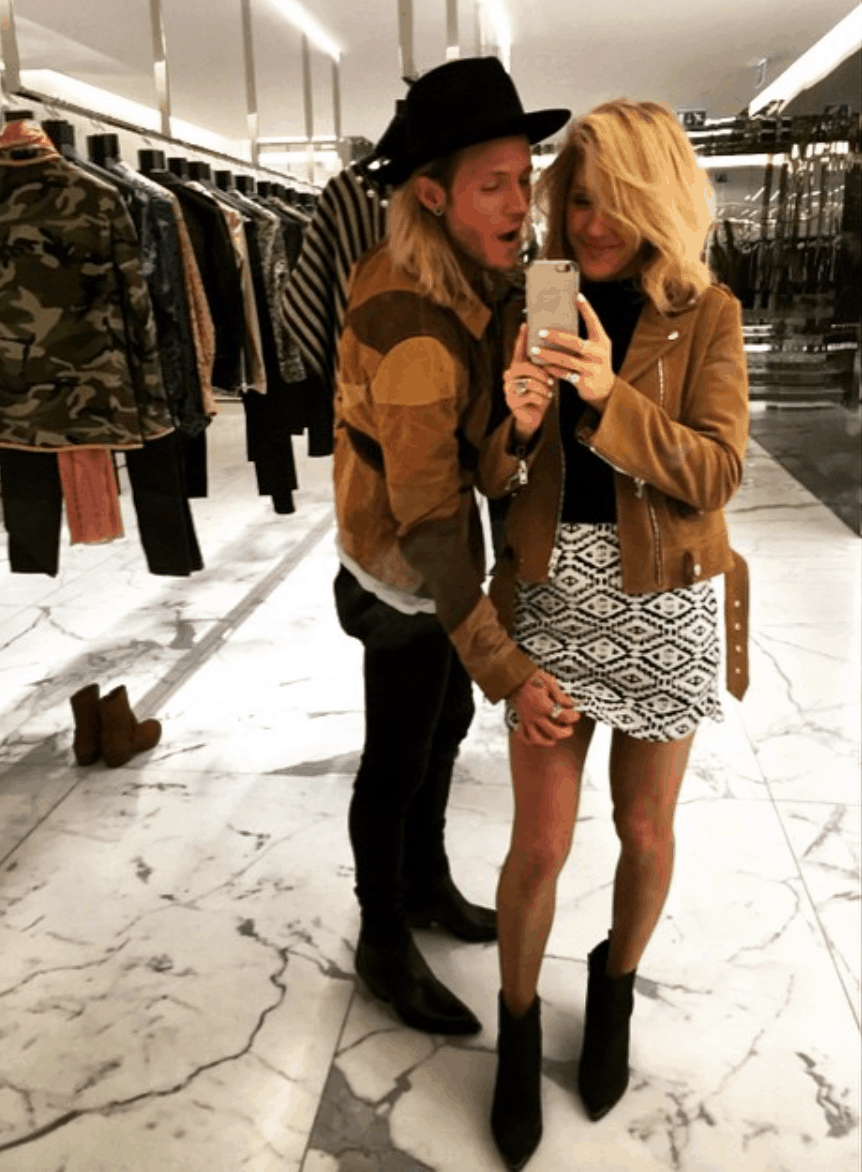 Skirt + booties + cool jacket = the formula for the perfect fall outfit!
The fall weather is SO confusing and can leave you wondering what season to actually dress for. To be safe, pair a cute patterned skirt with a statement jacket. Finish off the look with a pair of heeled booties and you'll look perfect for the season.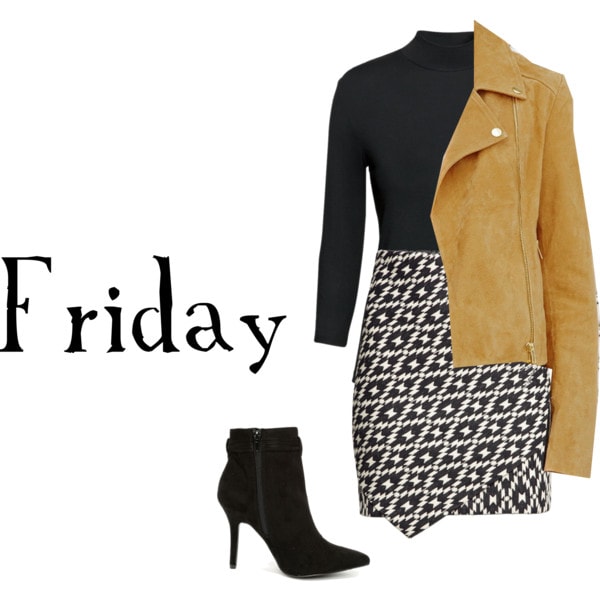 Products: Top, Skirt, Jacket, Booties
Saturday: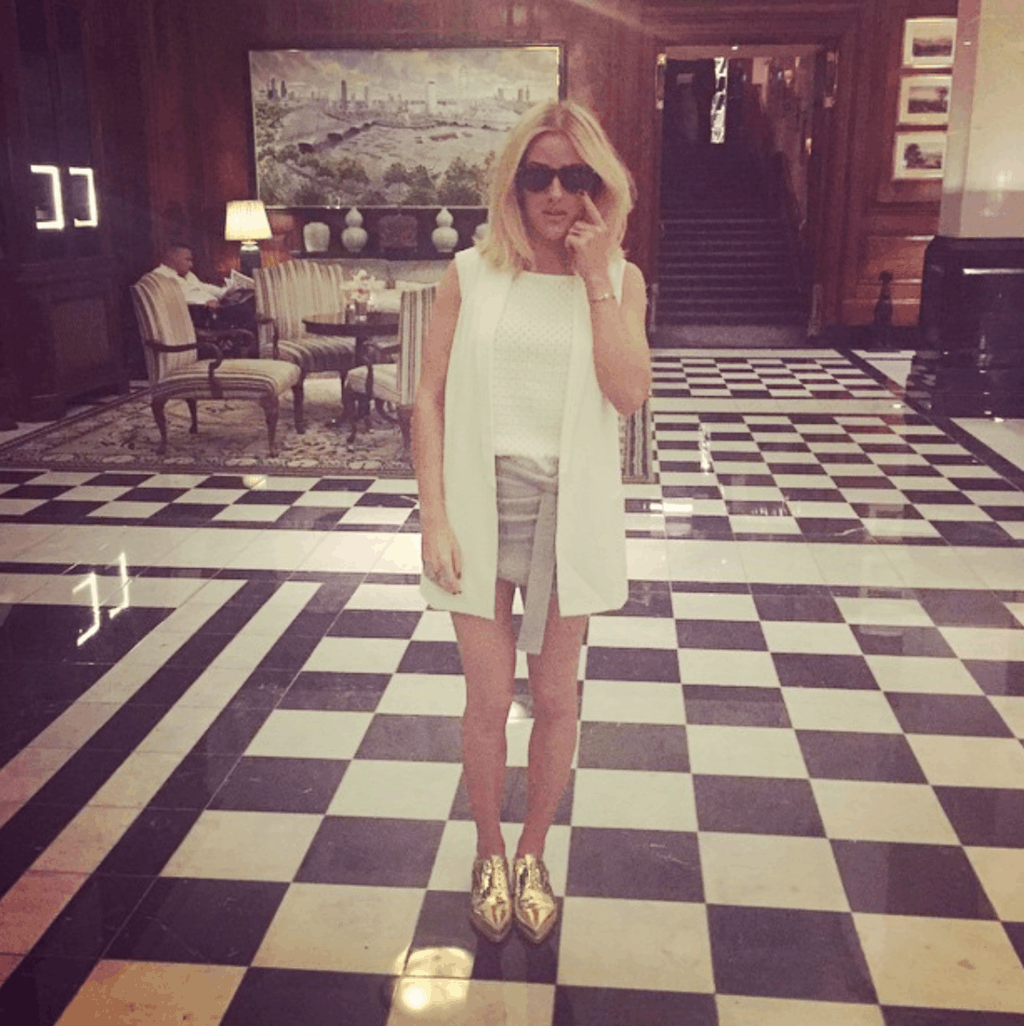 If Ellie Goulding's 2015 style could be summed up in one outfit, this would be it: It's trendy, modern, and a little bit unexpected.
Ellie always incorporates the newest trends into her ensembles, so it's no surprise that she is rocking a vest in this look. Adding a long-line vest to an outfit adds a slight element of high-fashion appeal. Pair the vest with a wrap skirt and a simple top for balance. Finish the outfit with a pair of metallic flats to get Ellie's look.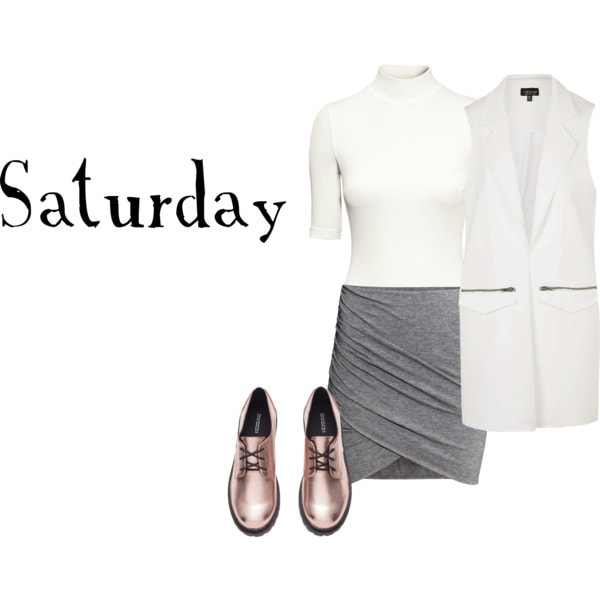 Products: Top, Vest, Skirt, Shoes
Sunday: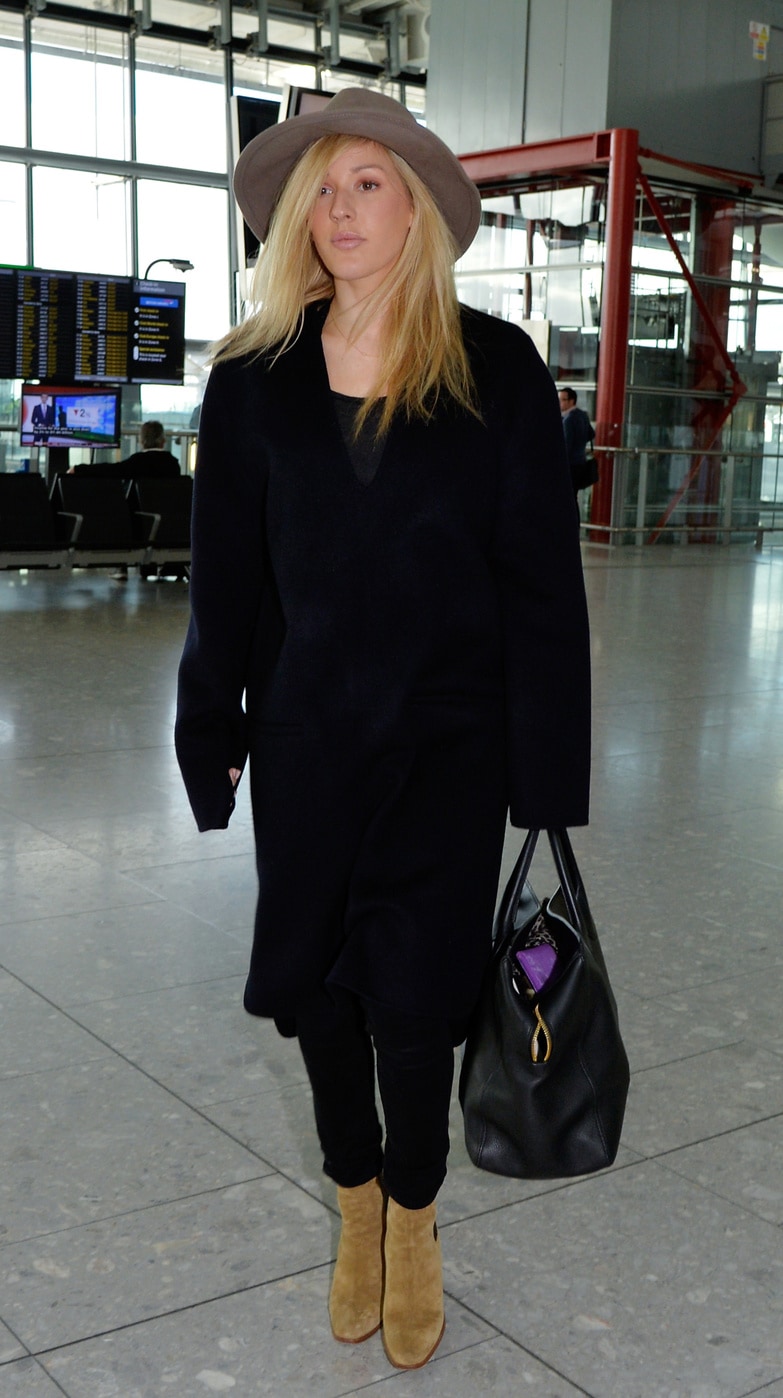 As the cold weather starts, don't get hit with the winter blues. Just because you have to start bundling up doesn't mean you have to sacrifice your style! Ellie shows us it's possible to be warm and cute with this look.
Invest in a long coat for the upcoming season. With a nice coat, you will automatically feel like Blair Waldorf even if you are wearing PJ's underneath. Add a pair of ankle booties and a cute hat for a super stylish look perfect for those cold mornings.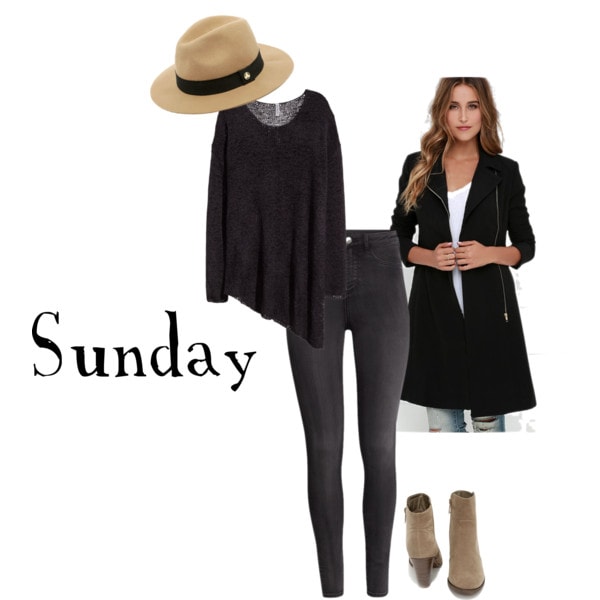 Products: Sweater, Coat, Jeans, Hat, Boots
Thoughts?
What do you think about Ellie Goulding's style? Which outfit was your fave? Who do you want to see next?