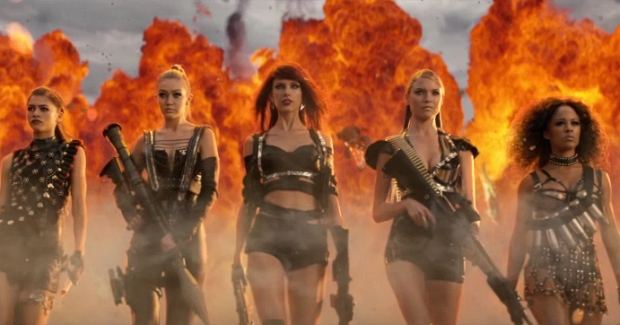 Who else had to replay Taylor Swift's "Bad Blood" music video about a hundred times to try and fully grasp everything that was going on? My brain could barely process one scene or actress/model/famous person before we were continuing on to the next part. Haven't seen it? Watch it below!
Despite the quick pace, I was able to latch onto the bits and pieces of amazing, spy-inspired, tough girl style that leaped out throughout the entire video. For today's music fashion post, I'm going to highlight a few key outfits inspired by Taylor Swift's "Bad Blood" music video. Strap on your gloves and let's get down to it!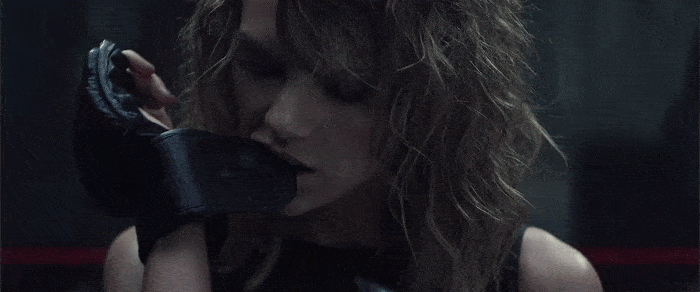 Catastrophe (Taylor Swift)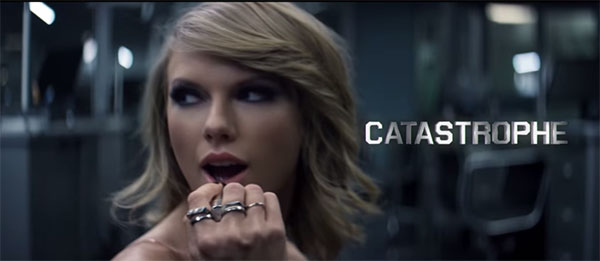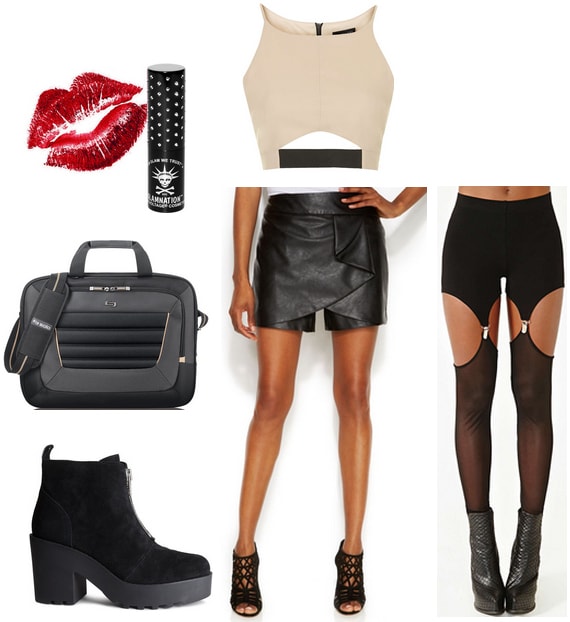 Crop Top / Skirt / Tights / Boots / Bag / Lipstick
Taylor's opening scene as Catastrophe shows her efficiently taking out nameless men in suits with her partner (and soon to be betrayer!) Arsyn (AKA: Selena Gomez).
I don't know how she managed half the flips she did until I saw the giveaway shorts hidden in her skirt. Aha! The tricky skort. Paired with a neutral crop top, practical chunky boots, and a cheeky pair of tights, you'll be evoking Catastrophe everywhere you go.
Cut-Throat (Zendaya)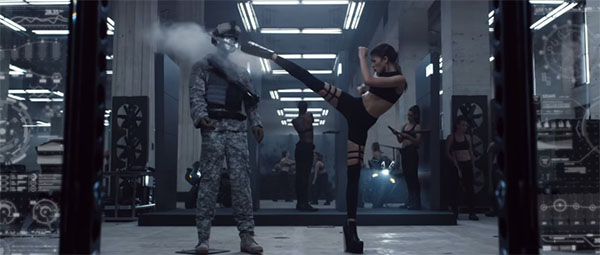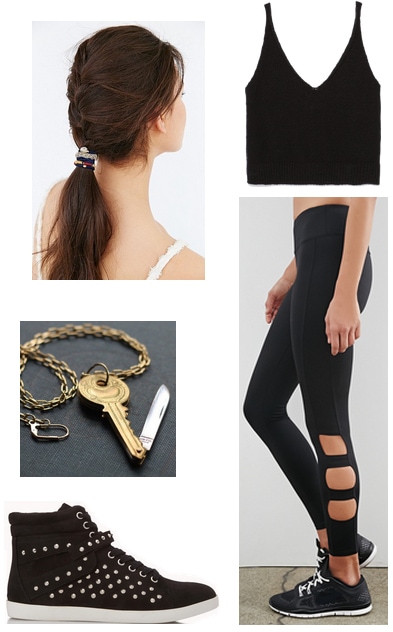 Tank Top / Leggings / Necklace / Sneakers / Ponytail Holder
Okay, who here would like to know how to wield knives as efficiently as Cut-Throat? Or have blade-loaded sneakers that pop out in time to slice up, er, bread. You know, 'cause that's a thing.
Anyway, Zendaya's outfit translates into the most athletic look in this post, and features these cool cut-out leggings. So perfect for working out. A basic tank and embellished sneakers fill out the look, while this unique necklace channels Cut-Throat's weapon of choice.
HomeSlice (Martha Hunt)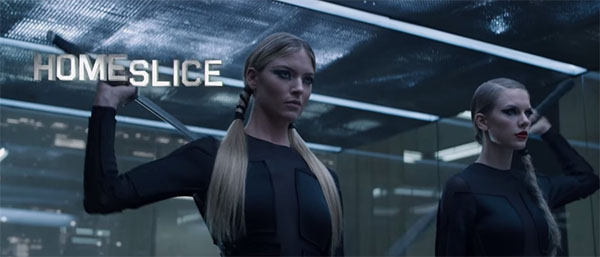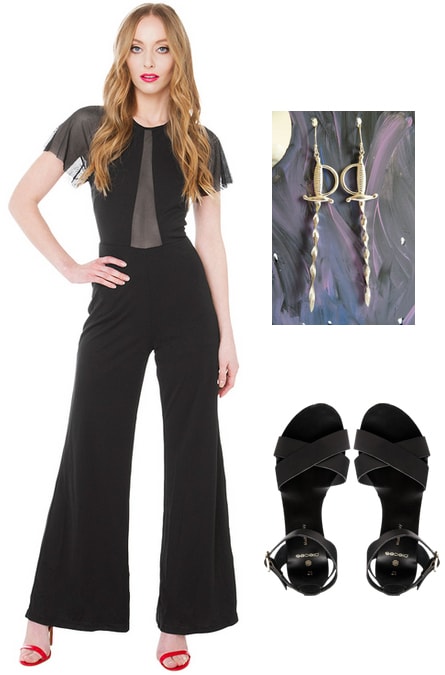 While HomeSlice's actual outfit is quite clingy with a femme fatale vibe, I decided to put a summery twist on the inspired look with this mesh paneled bodysuit. Pair this statement-making piece with sleek sandals and sword-shaped earrings, and you'll be feeling plenty fierce. The pigtails are optional, but highly recommended.
Final Thoughts?
What did you think of the "Bad Blood" music video? Any favorite outfits? Finally, what would your spy name be? I personally am quite fond of Mother Chucker… someone needs to make a Buzzfeed quiz that will tell you which spy you'd be in T. Swift's video! As always, remember to tell us your thoughts in the comments below.