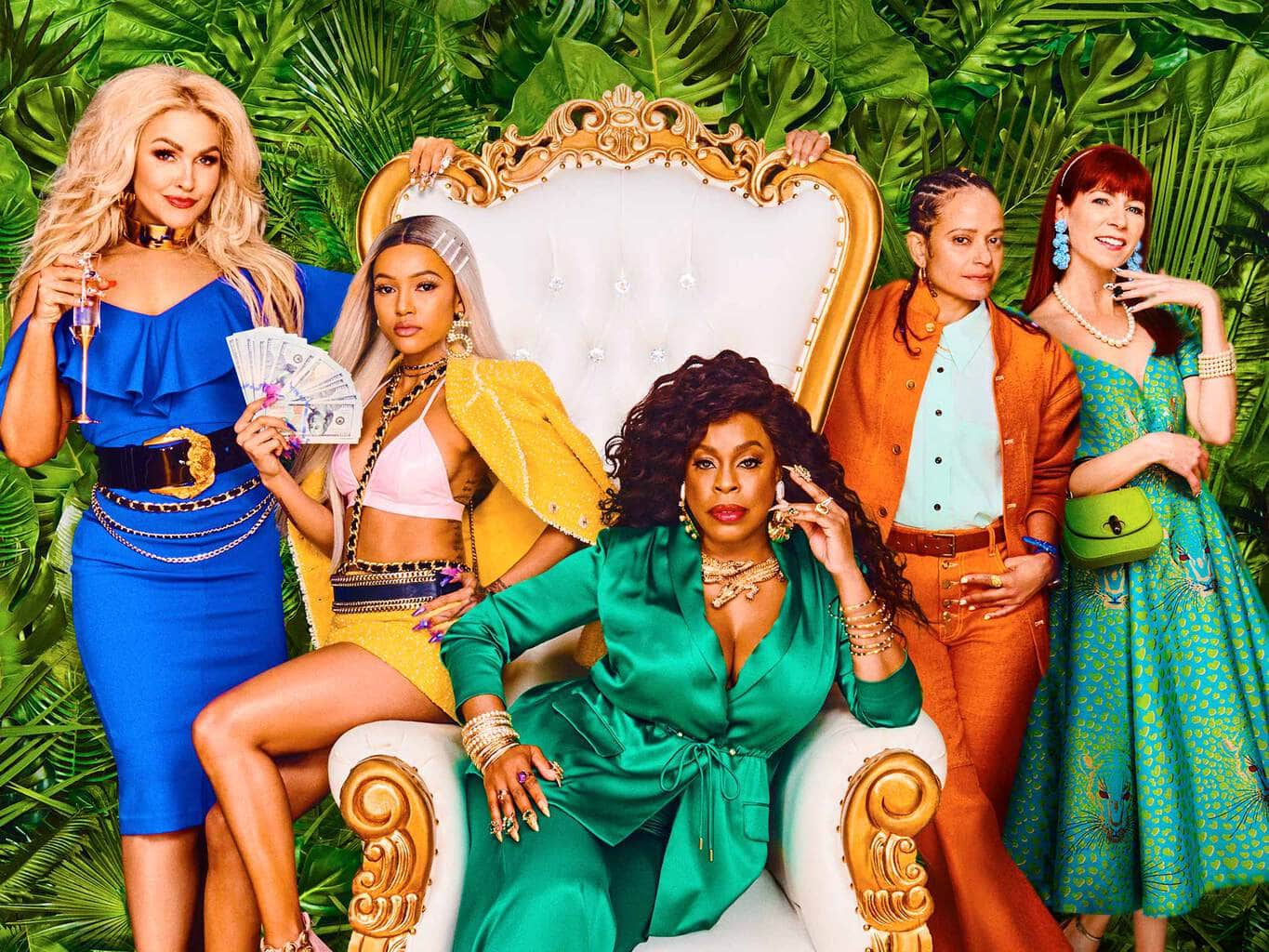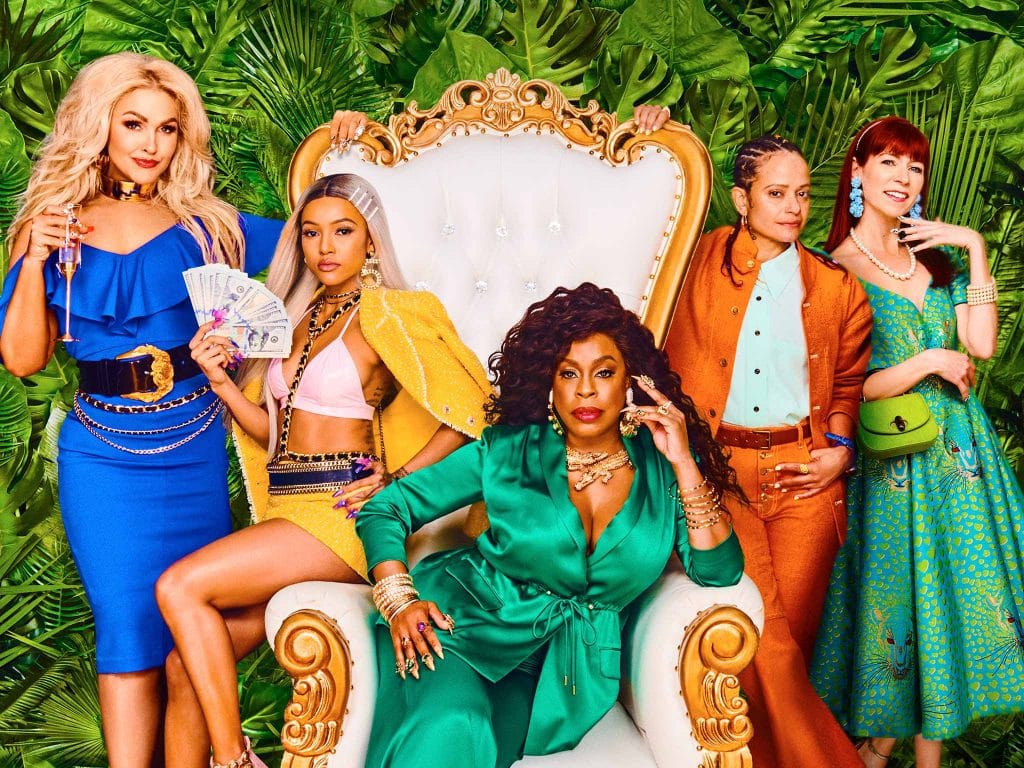 Now airing in its third season, the TNT show Claws is a dark comedy set in a small town in Florida, mixing crime, friendship, and amazing nail art.
In case you've missed it, you should definitely give this show a chance. Aside from being compelling TV featuring out of this world nails, Claws is full of fashion inspiration, with five characters who each have styles all their own.
Claws is a very visual show, with amazing nail artistry and lots of colorful, flashy clothes. I really love each of the main characters' sense of fashion, and so I decided to create Claws style outfits inspired by Desna, Polly, Ann, Jennifer, and Virginia.
1. Desna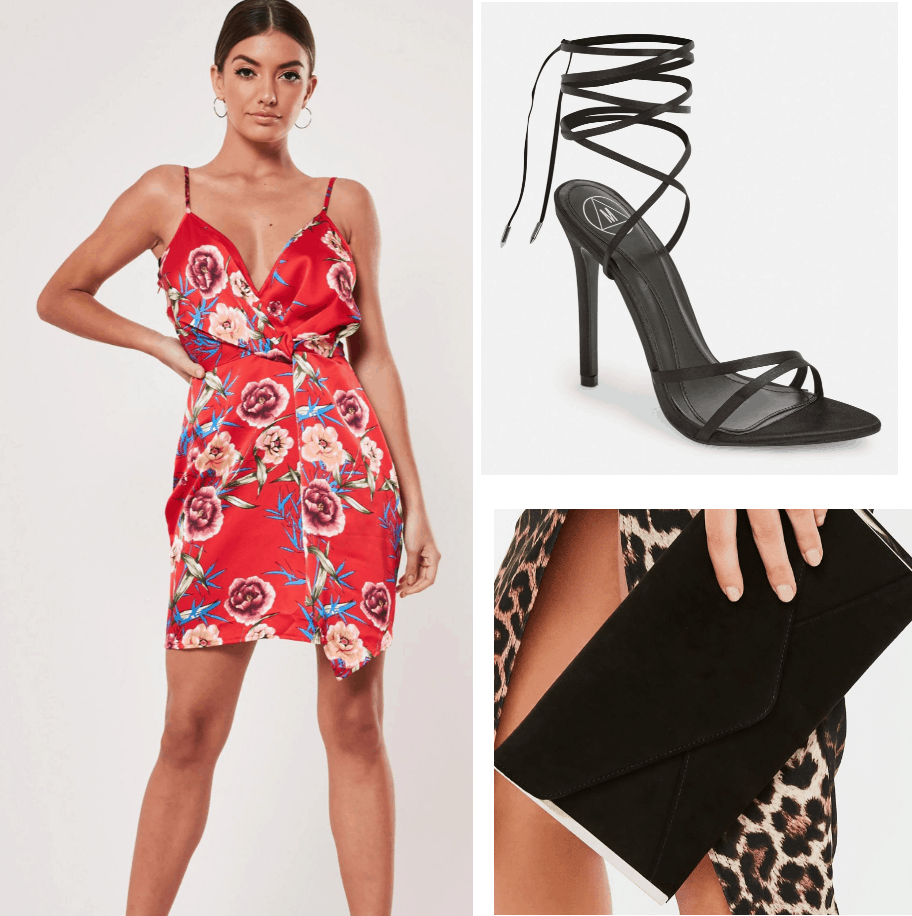 Products: Wrap Dress – Missguided, Black Heels – Missguided, Clutch – Missguided
Desna is the manager at the Nail Artisans of Manatee County, and she is the one who leads and protects her friends and family. She is always wearing something fabulous, whether it's a glam outfit or a casual jumpsuit, she always looks amazing!
To copy her look, I found this silky wrap dress in one of the colors she wears the most, red. For a glam vibe, I paired it with strappy pointed toe heels and a black envelope clutch.
2. Quiet Ann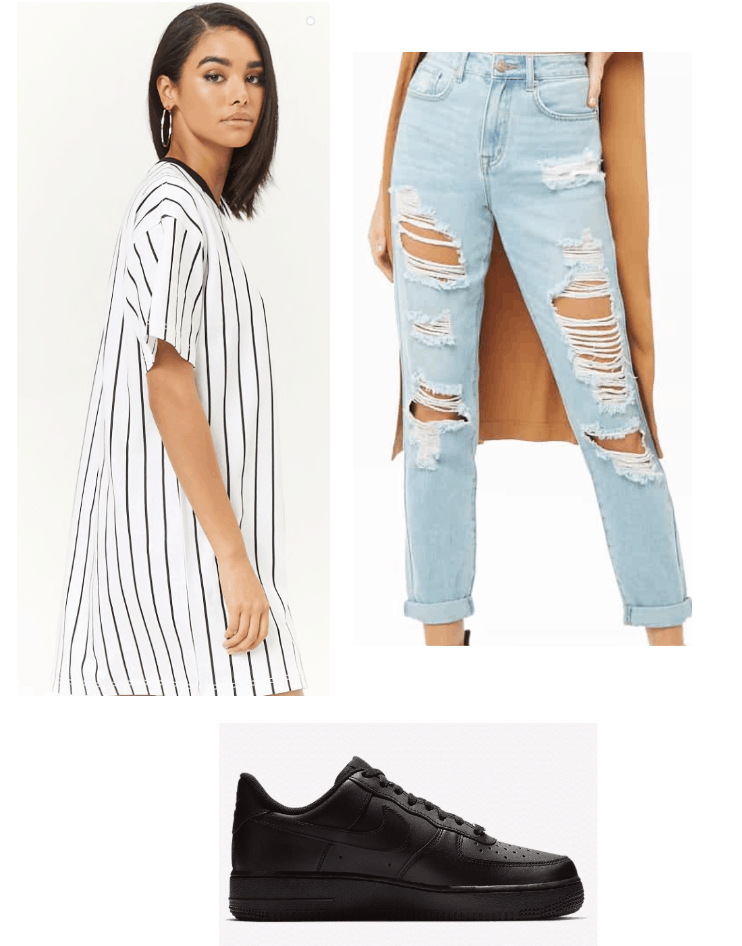 Products: T-Shirt Dress – Forever 21, Boyfriend Jeans – Forever 21, Sneakers – Nike
Quiet Ann doesn't talk for most of the first few episodes, hence the nickname. She is very mysterious about her past and has a lot of hidden talents.
Quiet Ann's style is boyish and sporty. To get her vibe, I mixed this cute striped t-shirt dress with ripped boyfriend jeans and black Nike Air Force ones.
3. Jennifer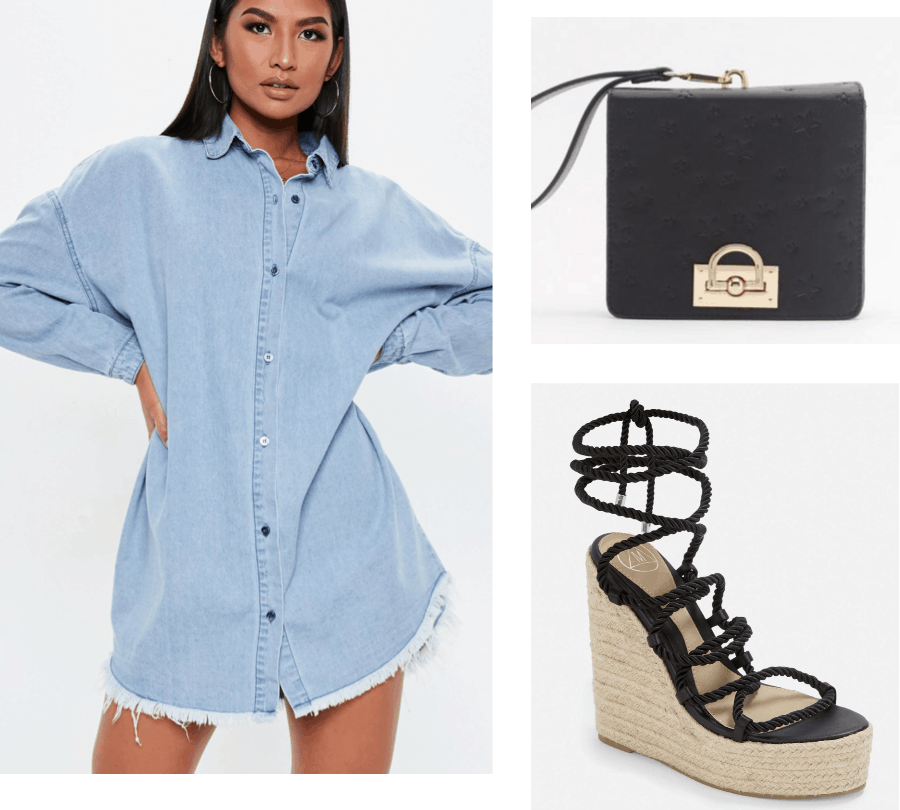 Products: Dress – Missguided, Wedges – Missguided, Black Bag – Nasty Gal
Jennifer's style reminds me of the early 2000s. She's all about big hair, colorful nails, trendy pieces, and high heels.
Jennifer can often be seen wearing denim, and so that's why I opted for this cute oversized denim dress, black wedges, and a black purse.
4. Polly
Products: Pink Cardigan – Missguided, Peter Pan Dress – Forever 21, Sandals – Forever 21
Polly is the mom of the group, and at first glance, she looks like the most responsible one, no doubt due to her very preppy style.
Given her love of all things prim and proper, I channeled Polly's look with a sweet and polished outfit, composed of a flowery Peter Pan collar dress, a pink cardigan, and white sandals.
5. Virginia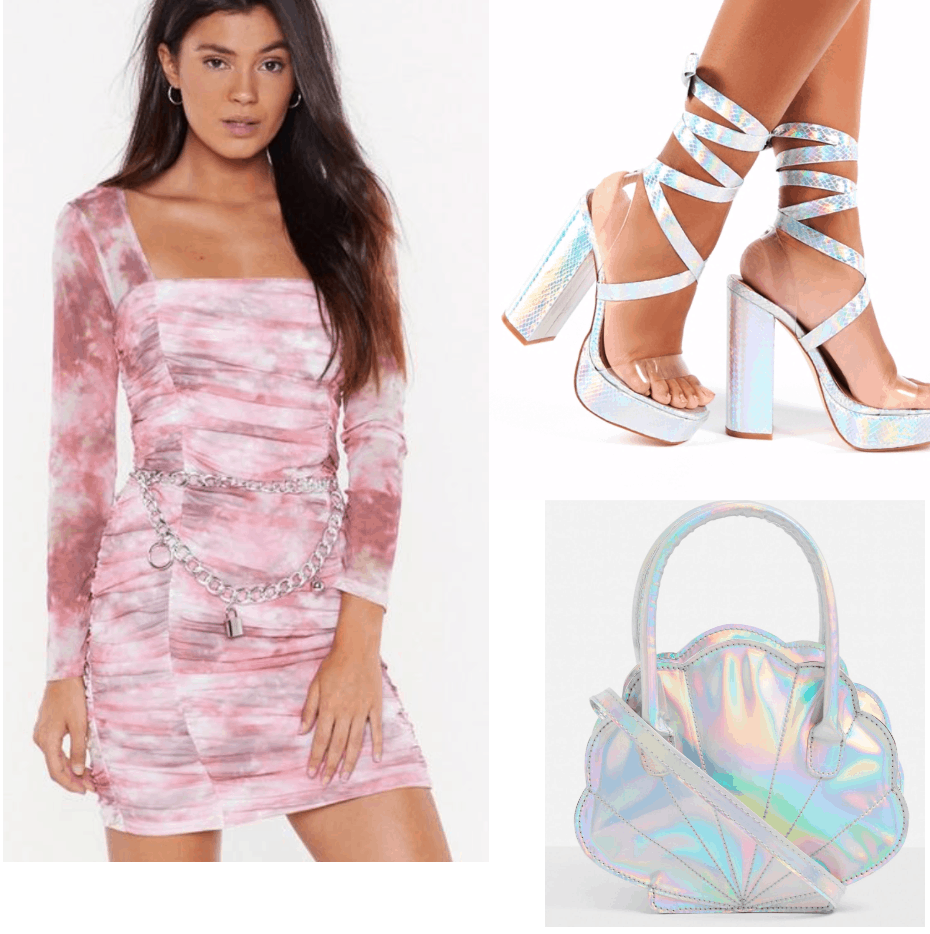 Products: Tie Dye Dress – Nasty Gal, Block Heels – Public Desire, Shell Bag – Missguided
Virginia is the youngest and newest member at the salon, and she's my personal favorite character. In the first season, she is portrayed as one of the show's villains, and a rival to Desna.
Virginia is younger than the other nail artists, and it shows in her style. She loves pastels, pink, and generally colorful outfits, plus crazy trends like mesh tops and holographic accessories.
To help you cop a little bit of Virginia's style, I paired this pink tie dye dress with holographic platform heels. I finished the look with this cute silver shell bag, a little nod to the setting of the show.
What do you think of our Claws fashion guide?
What do you think about these outfits? Are you watching Claws? Let me know in the comments!