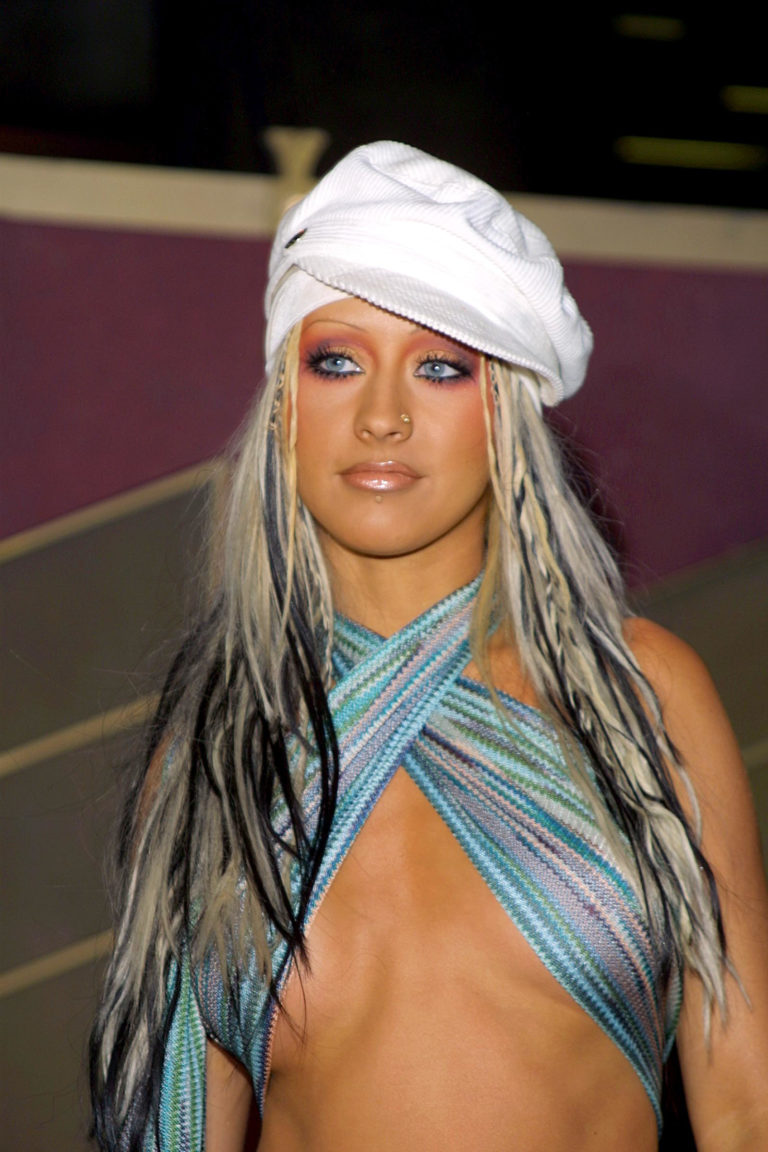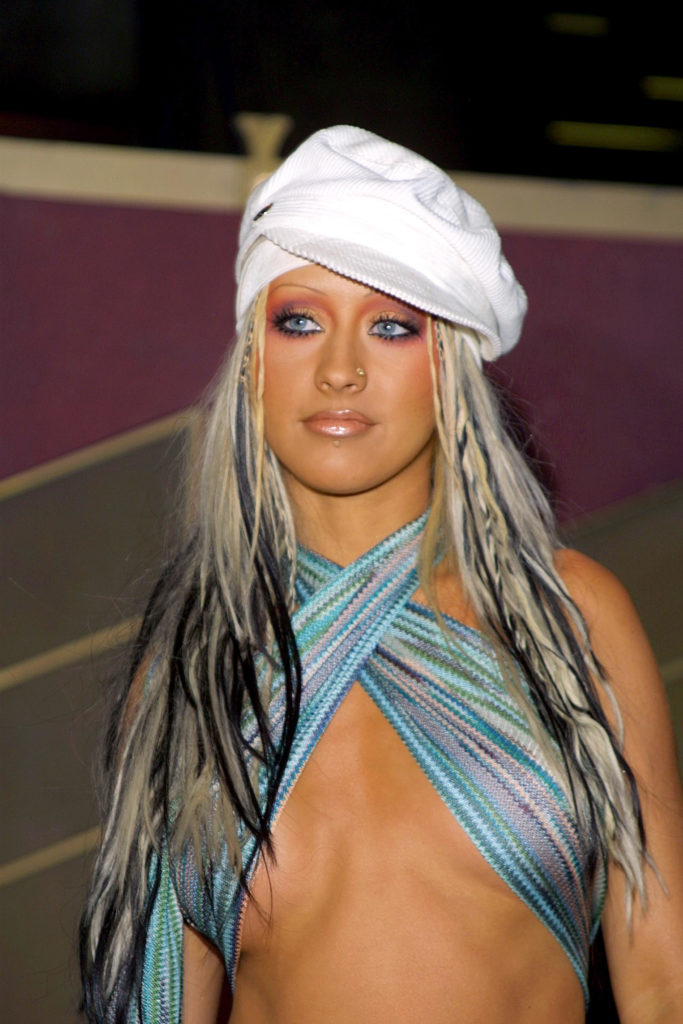 Welcome to the sixth installment of our 2000s Fashion Icon Series! If you missed last week's post, we went over Paris Hilton, her style in the 2000s, and how to get her look with a modern twist.
This week we are taking a look at Christina Aguilera's style — specifically the iconic Xtina of the 2000s.
We are going to look back on her history in the industry, how she became a household name in the 2000s, her fashion style during the decade, and how we can gather inspiration from her unique looks.
Read on for our Christina Aguilera 2000s style guide!
Christina Aguilera Biography
Birth-2000s
Christina was born on Staten Island, New York on December 18, 1980. At age 13, she joined the cast of The All New Mickey Mouse Club alongside other soon-to-be big names, Justin Timberlake, Keri Russell, Britney Spears, and Ryan Gosling. After two years on the show, she started recording her first song, "All I Wanna Do," in Japan.
In 1998, Christina got her big break when she recorded "Reflection" for Disney's Mulan. A year later, she released her first album, Christina Aguilera which went on to sell more than 8 million copies due to hits "Genie in a Bottle" and "What a Girl Wants."
As she rose to fame alongside Britney Spears and Justin Timberlake, Christina adopted a new persona to shed her sweet Disney girl image. She partnered with Pink, Mya, and Lil' Kim to perform "Lady Marmalade" and released a new album, Stripped, in 2002.
With this album, Christina emerged with a new, sexier alter ego: Xtina. Unlike young Christina, who had a sweet, bubblegum pop vibe, Xtina had intense sex appeal, dyed black hair, and multiple piercings and tattoos.
Stripped had many hit singles, including "Dirrty," "Beautiful," and "Make Over." It sold over 4 million copies and in 2003, Billboard announced Christina as the Top Female Pop Act for the year.
Christina underwent another image change in 2006, when she released Back to Basics. This album was heavily influenced by the 1920s-1940s. It sold over 5 million copies and the single "Ain't No Other Man" earned Christina Best Female Pop Vocal Performance at the 49th Annual Grammy Awards.
In 2007, Forbes recognized Christina as the 19th richest woman in the entertainment industry. Additionally, in 2009 Billboard named Christina as the 20th most successful artist of the 2000s.
2010s:
During the 2010s, Christina released Bionic which was not as successful as her previous albums. She also starred in the film Burlesque alongside Cher, and recorded a soundtrack to the film. She joined The Voice as a judge from 2011-2012. In 2012, Christina once again released an album, Lotus, which unfortunately did not sell any more copies than Bionic.
Regardless, Christina continued to have success through collaborations and features. She also re-joined The Voice for its later seasons. In 2015, she starred on hit-show Nashville and continued to record for various tv shows and movies.
In 2018, Christina released her latest album, Liberation, and completed her first tour in 10 years: The Liberation Tour.
This year, she will headline The Xperience – a 16 day Las Vegas concert. Fans, get your tickets!
Christina Aguilera 2000s Style: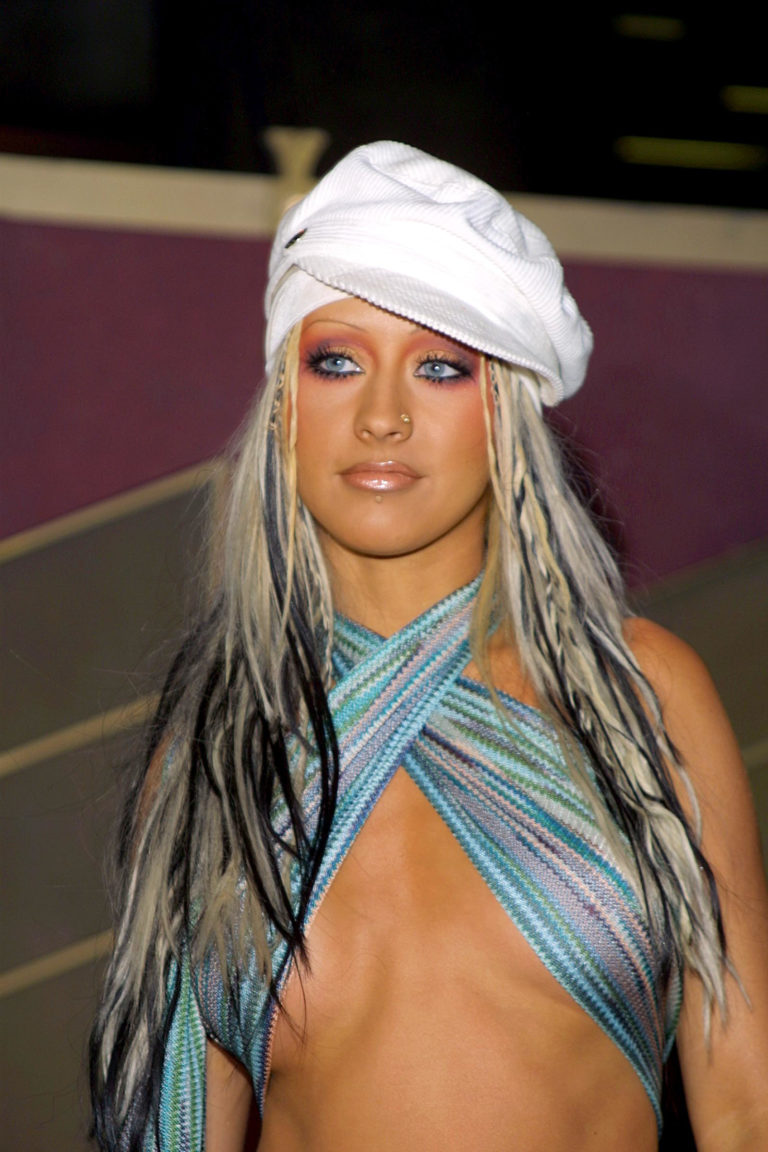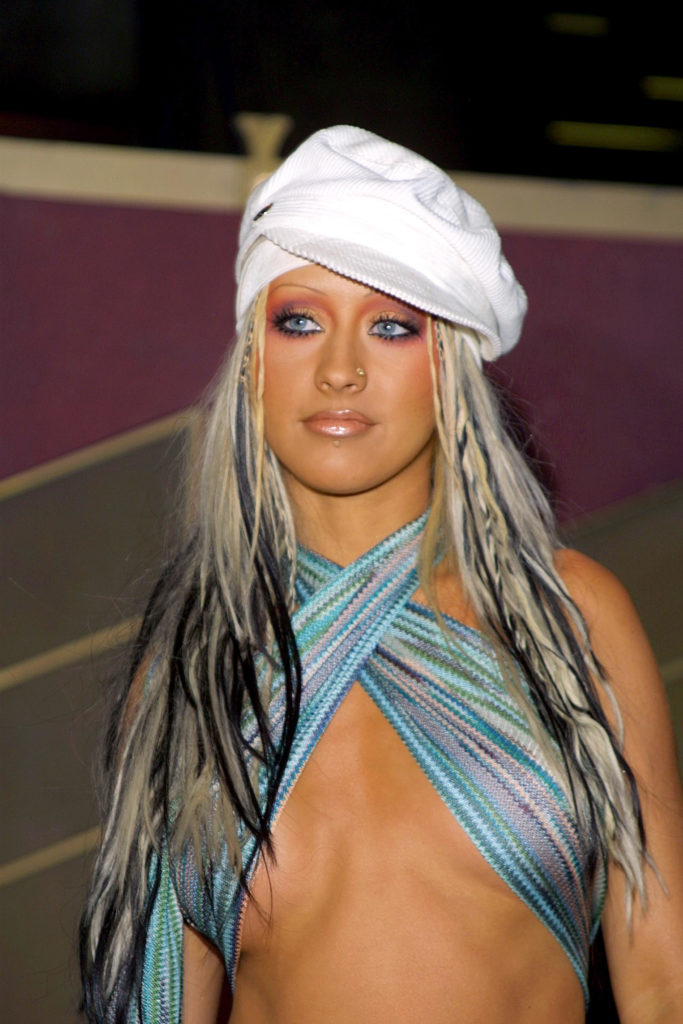 No one can claim that Christina was not the epitome of sex appeal in the early 2000s. In 2002, at the VMA awards, she literally got away with hosting the show barely clothed.
This outfit consists of scrap fabric, a few shiny pieces of jewelry, and a newsboy hat. Still, she pulls it off.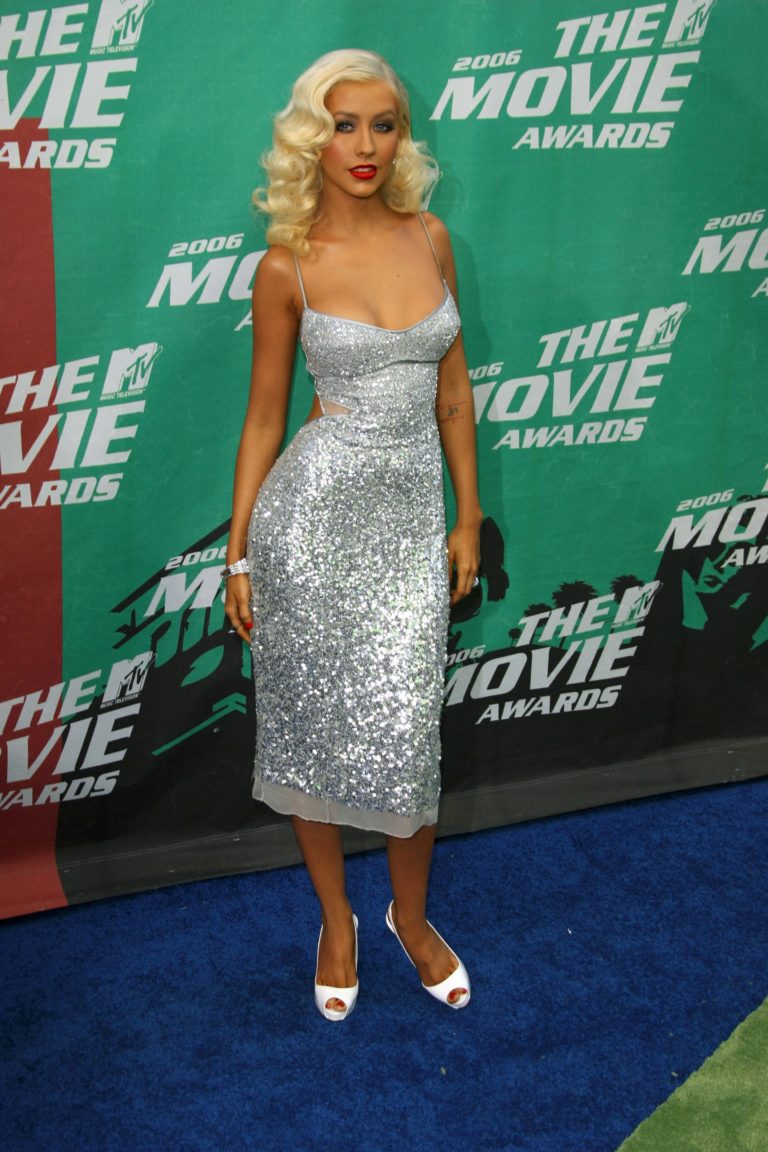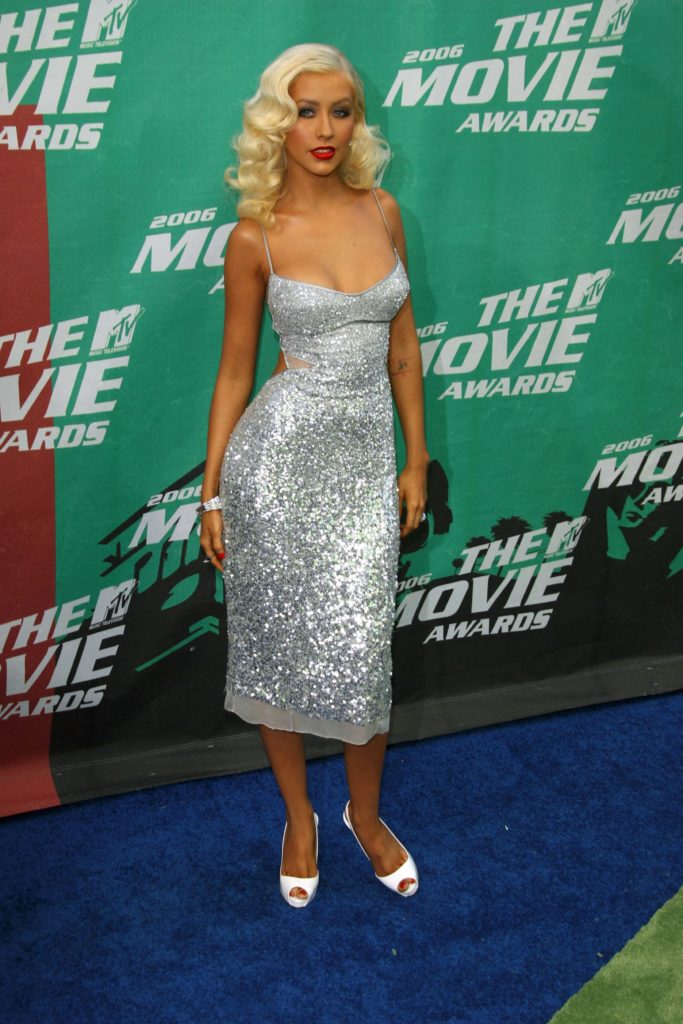 Just when we were getting too comfortable with her look, Christina switched it up on us and re-created her style towards a classier and vintage look.
Here, she pulls off a glam blue dress with feminine jewelry and back to her soft, blonde locks.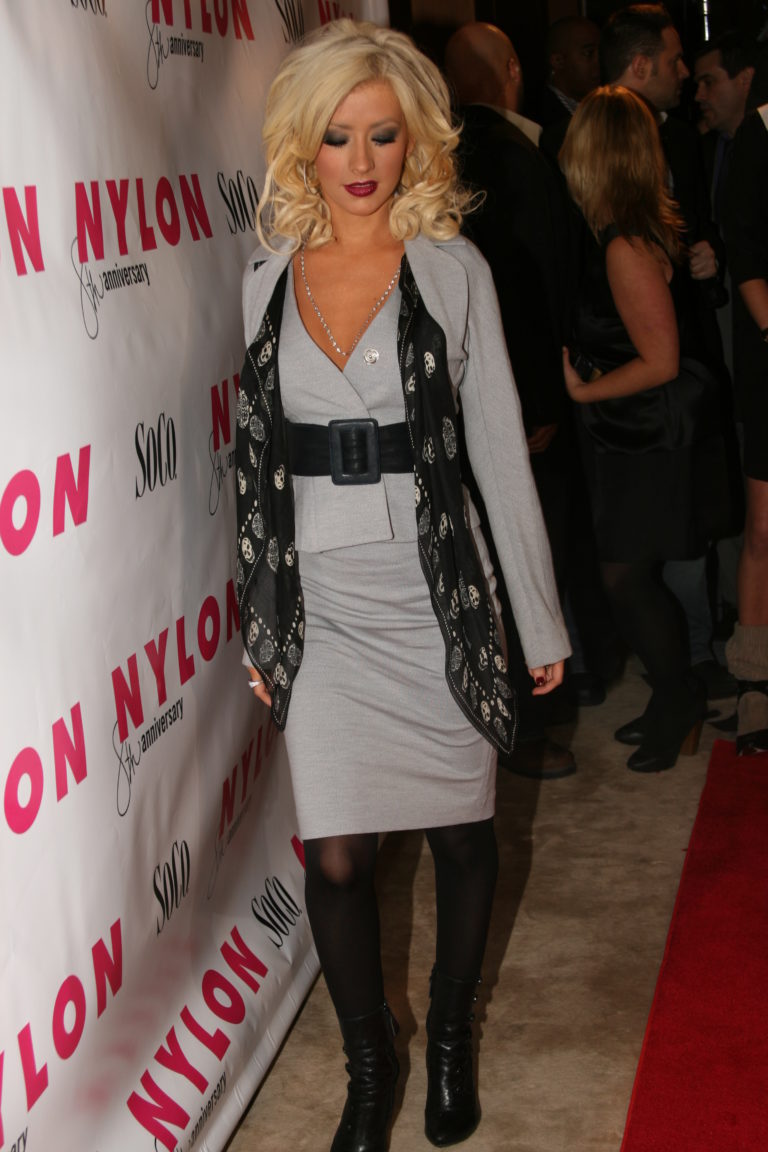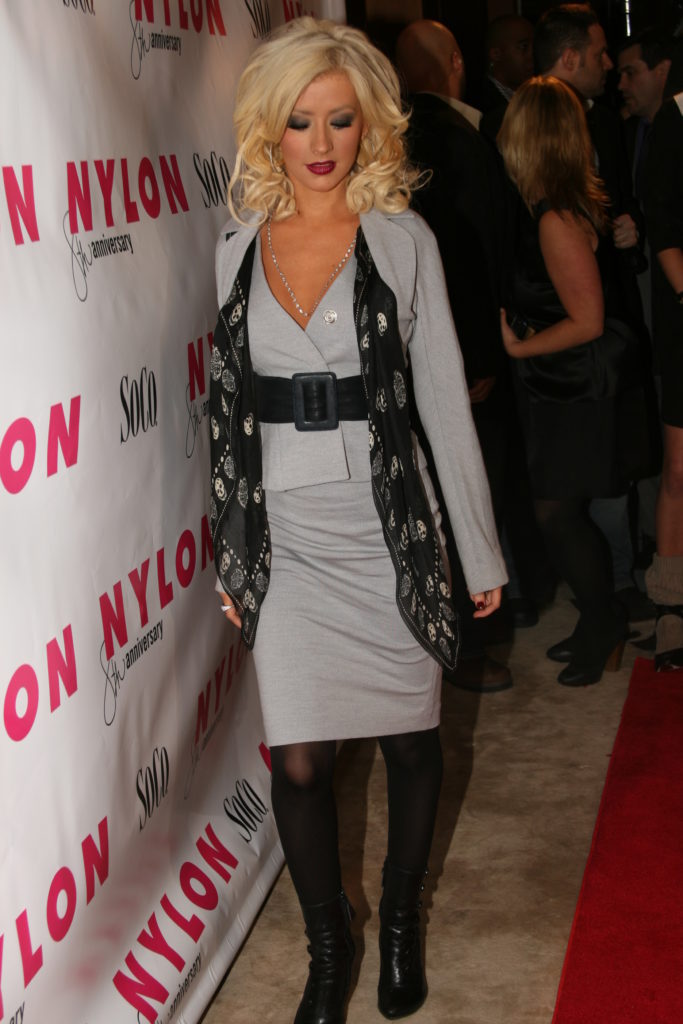 In 2007, staying true to her new image, she kept it classy in a skirt suit. But she would not be the same without her accessories: long necklace, a brooch, slouchy boots, tights, and the decade's favorite Alexander McQueen skull scarf.
Christina Aguilera 2000s Style — Outfit Ideas: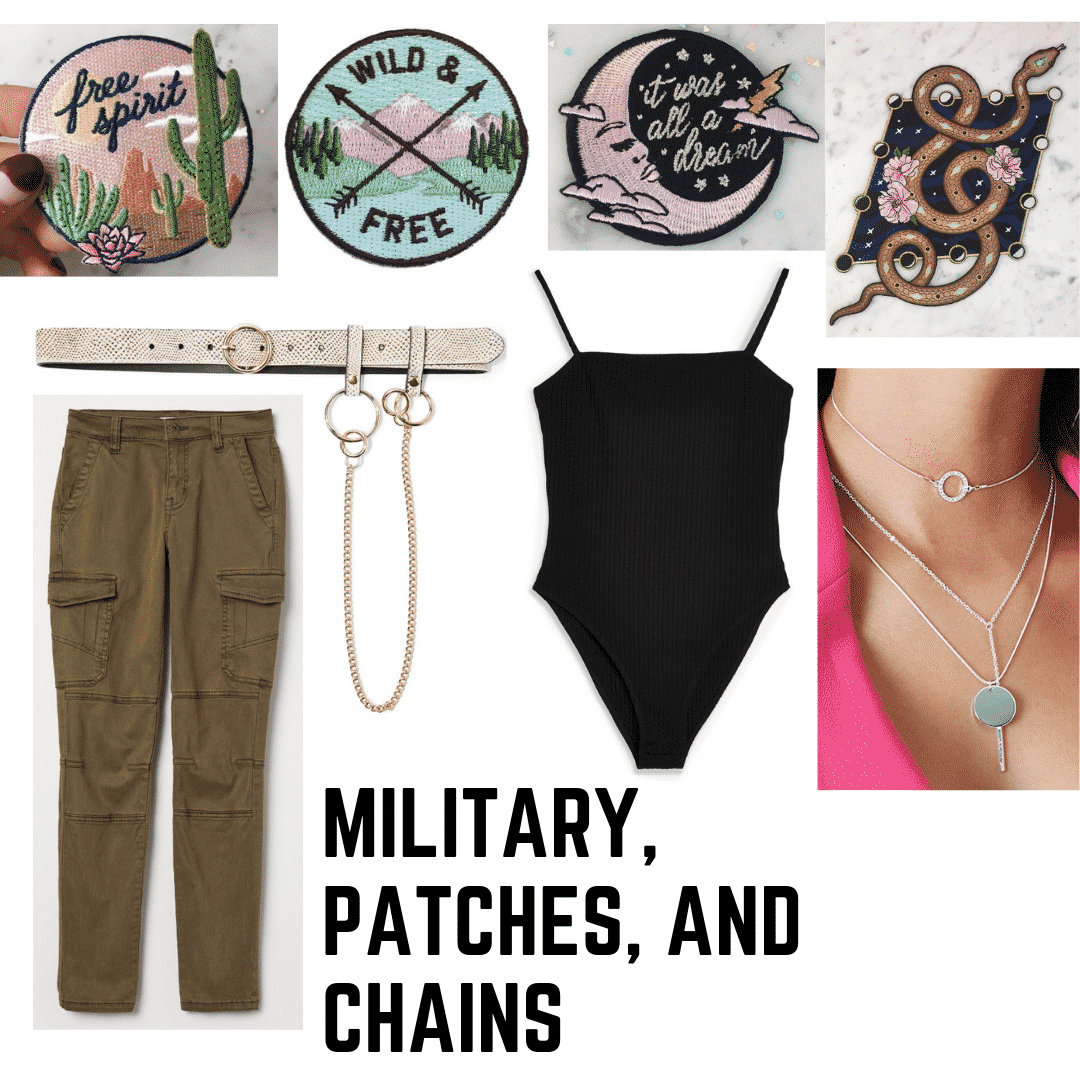 Products: Pants – H&M, Bodysuit – Nordstrom, Belt – Nordstrom, Necklaces – River Island, Patches – Etsy
Here, we take a bit of a DIY approach to get Xtina's dirrty look. You can personalize your own pair of military green cargo pants with various patches that speak to you.
Add a chained belt for the vintage look and wear a bodysuit underneath for a feminine flair. Lastly, layer a few necklaces to finish the look. There you have it, the perfect Christina Aguilera 2000s vibe.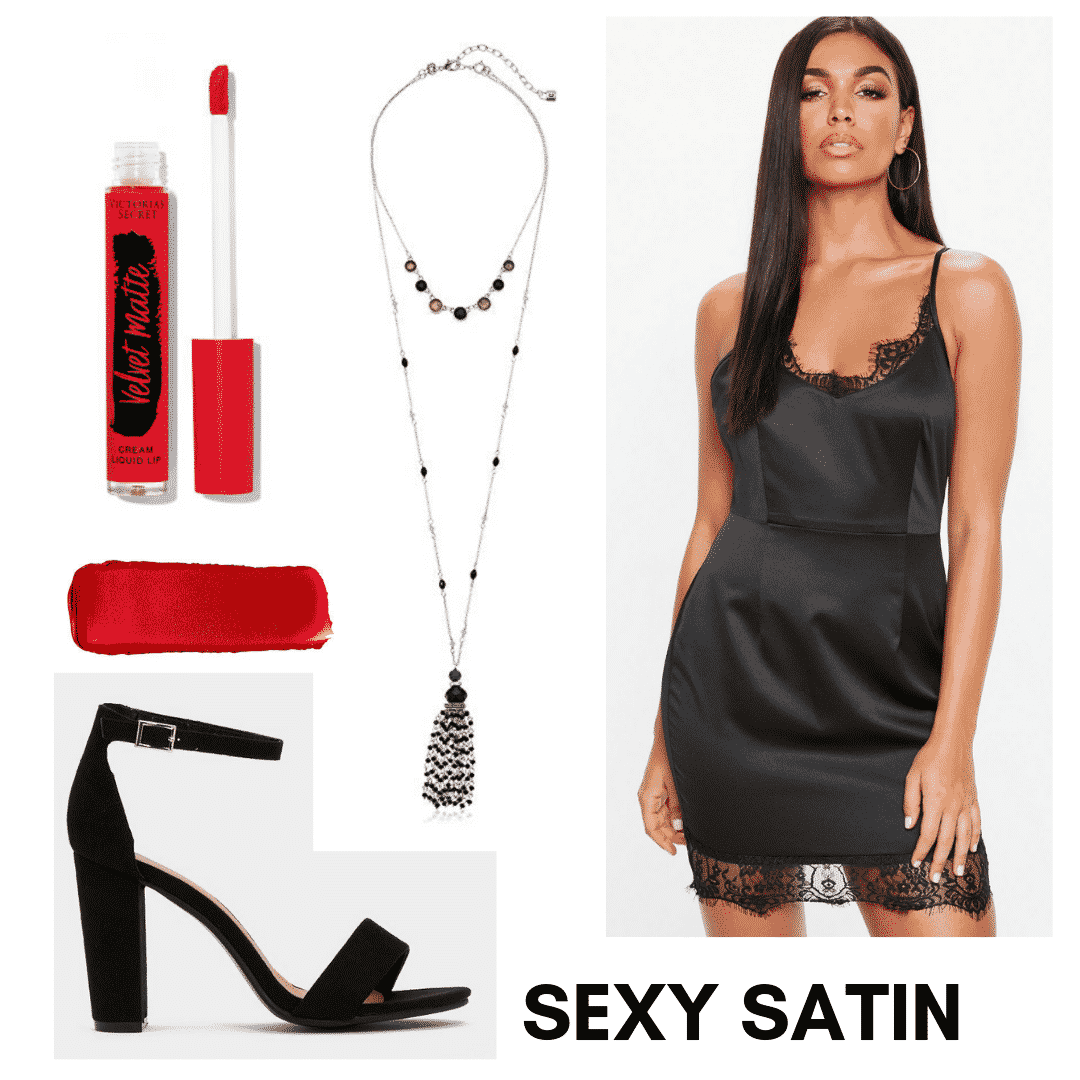 Products: Satin Slip Dress – MissGuided, Heels – Nasty Gal, Necklace – Amazon, Liquid Lipstick – Victoria's Secret
I love this modern slip dress because it's tailored at the waist and will accentuate your curves.
Pair the simple and sweet dress with a layered tassel necklace, black sandal pumps, and bright red lipstick for a night out.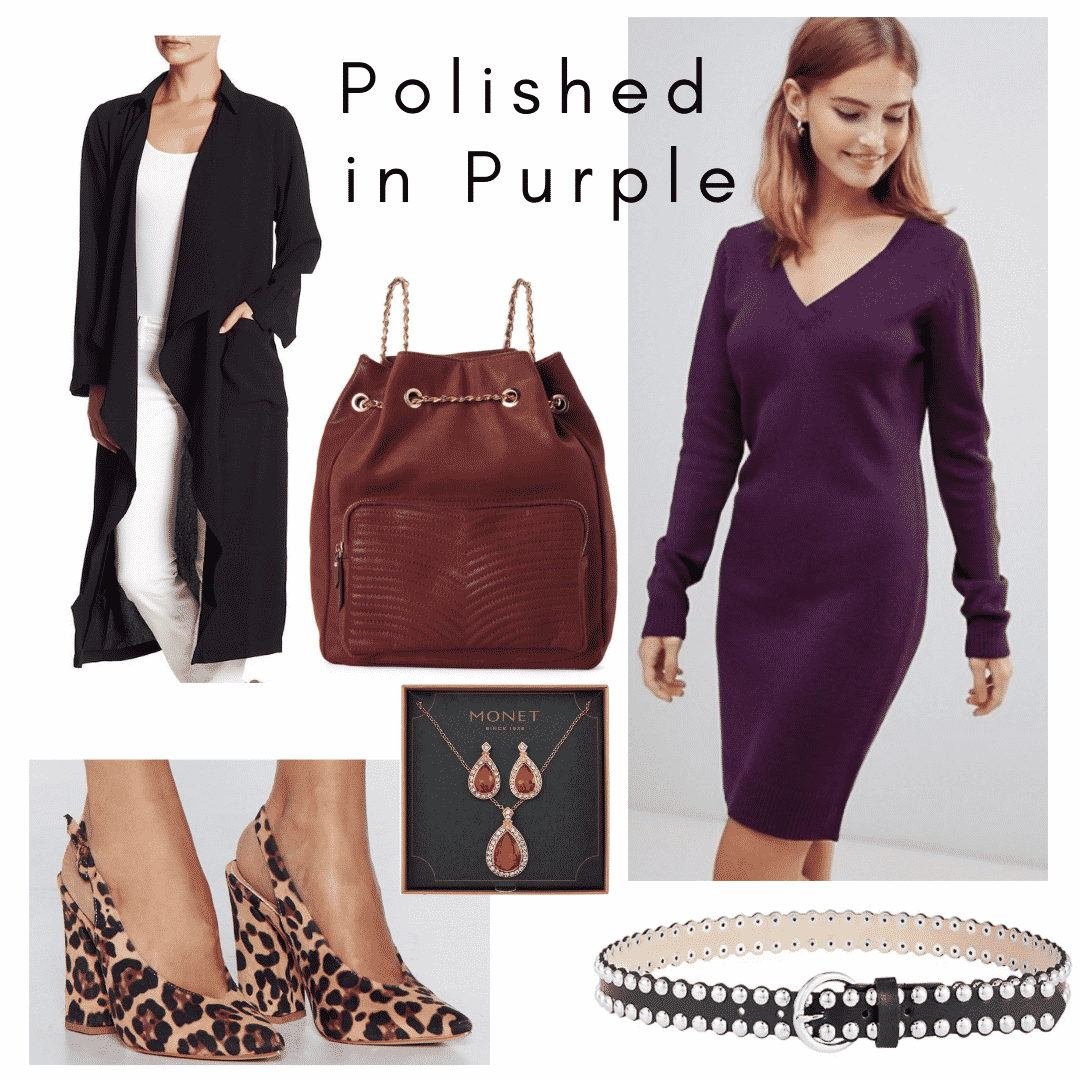 Products: Sweater Dress – ASOS, Coat – Nordstrom Rack, Belt – Macy's, Heels – Nasty Gal, Bag – Century 21, Jewelry Set – JC Penney
What I love most about this outfit is that nothing matches, per se, and yet, Christina was still able to put it together so effortlessly. It's all thanks to the color palette, which incorporates shades of red.
Black and leopard accents dress the whole look up. (How cute are these block heels?) Lastly, layer with some black tights, as Christina did, if the weather is chilly!
What's Your Favorite Christina Aguilera 2000s Style Moment?
Do you love Xtina's style from the 2000s? Do you prefer her style in the second half of the decade? Let us know in the comments!