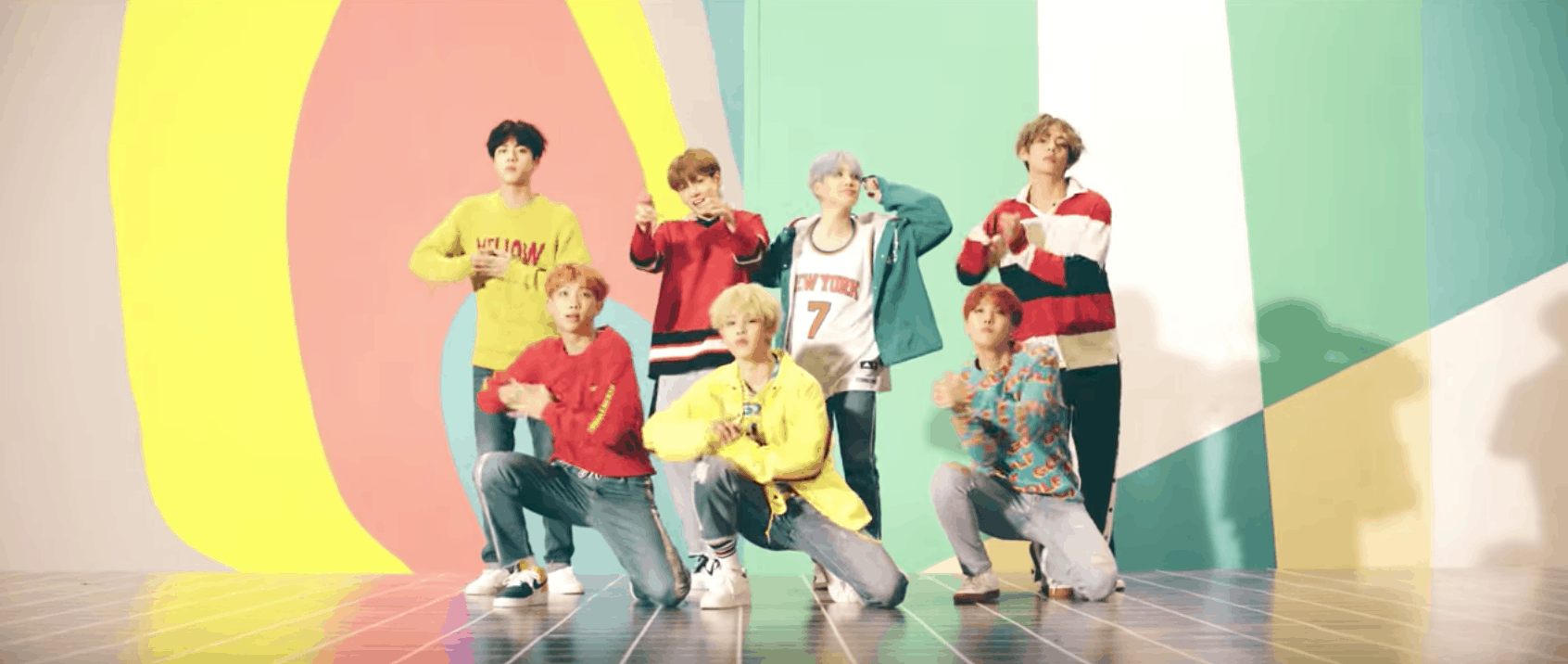 I've already written fashion inspiration articles on BTS here and here, but I'm back again to write another one, and with good reason.
If you didn't already know, this seven-member boy group won a Billboard Music Award for Top Social Artist this past May (the first Korean artist to do so!) and solidified their global popularity.
And these boys have recently made a comeback with their fifth mini album, Love Yourself: Her, with "DNA" as the title track (which amassed 20 million views in less than 21 hours). Check out the music video below:
BTS (방탄소년단) 'DNA' Official MV
Instead of my usual take on these inspiration posts (where I pick three outfits from the music video and re-create them,) I decided instead to take three scenes from the music video and make three outfits based on them. Here we go!
BTS DNA Fashion: Look 1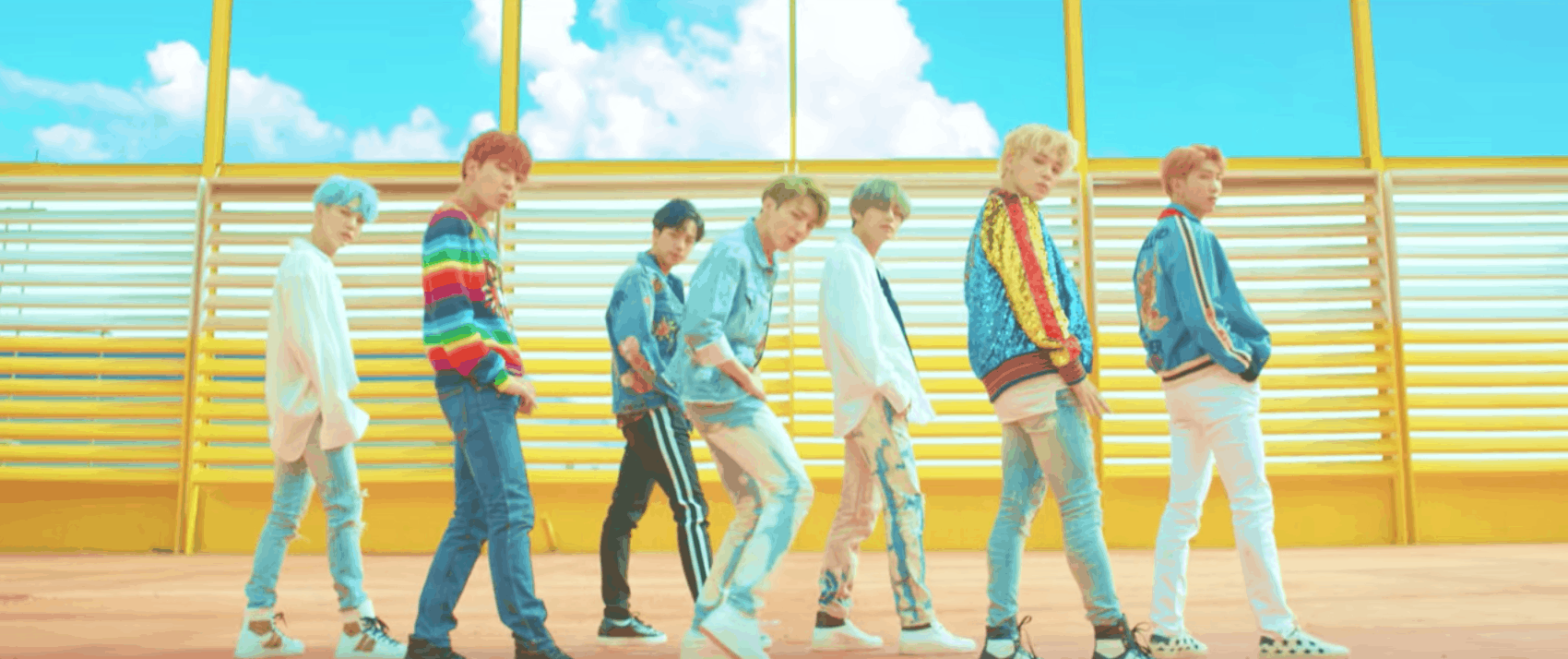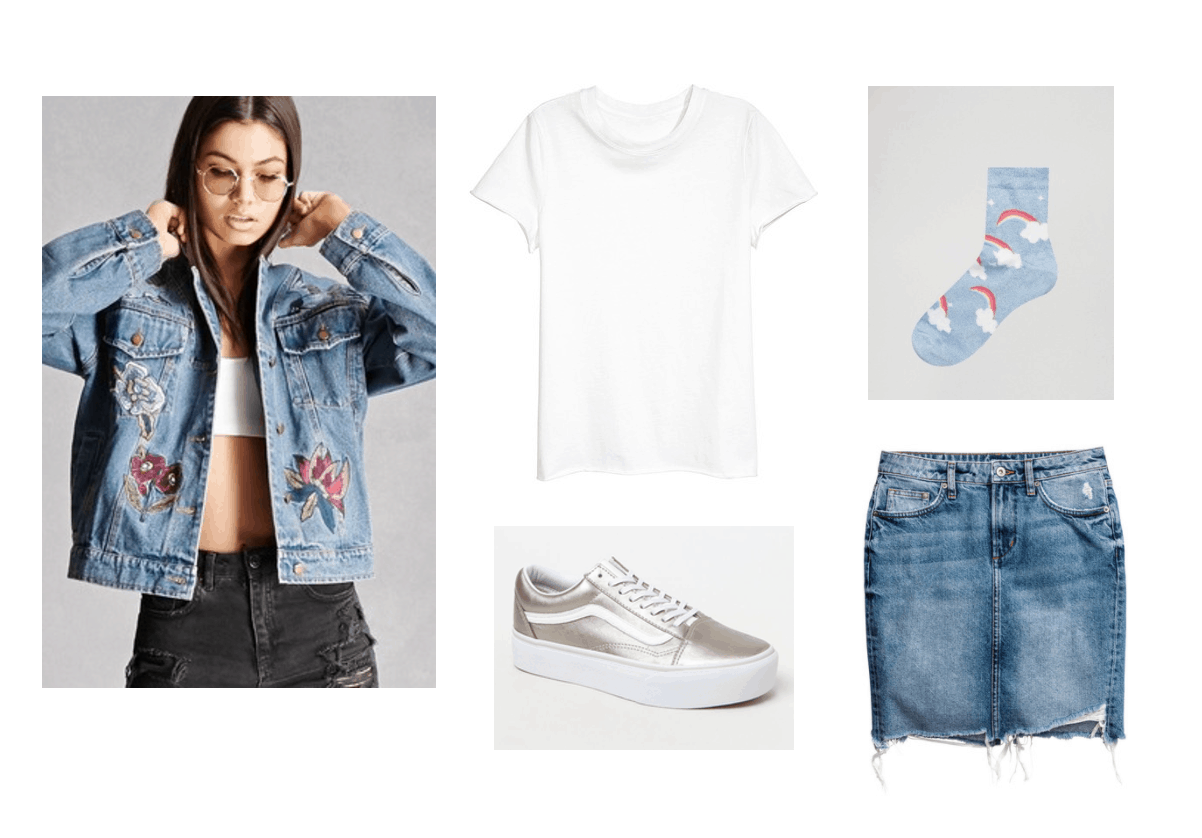 Products: Tee – H&M, Jacket – Forever 21, Skirt – H&M, Shoes – Amazon, Socks – ASOS
There was a lot of denim involved in this scene, which prompted me to go for the double denim look. I paired a simple white tee with a denim skirt and added an embroidered denim jacket. Then, I finished the look with some cloud socks and platform sneakers.
BTS DNA Fashion: Look 2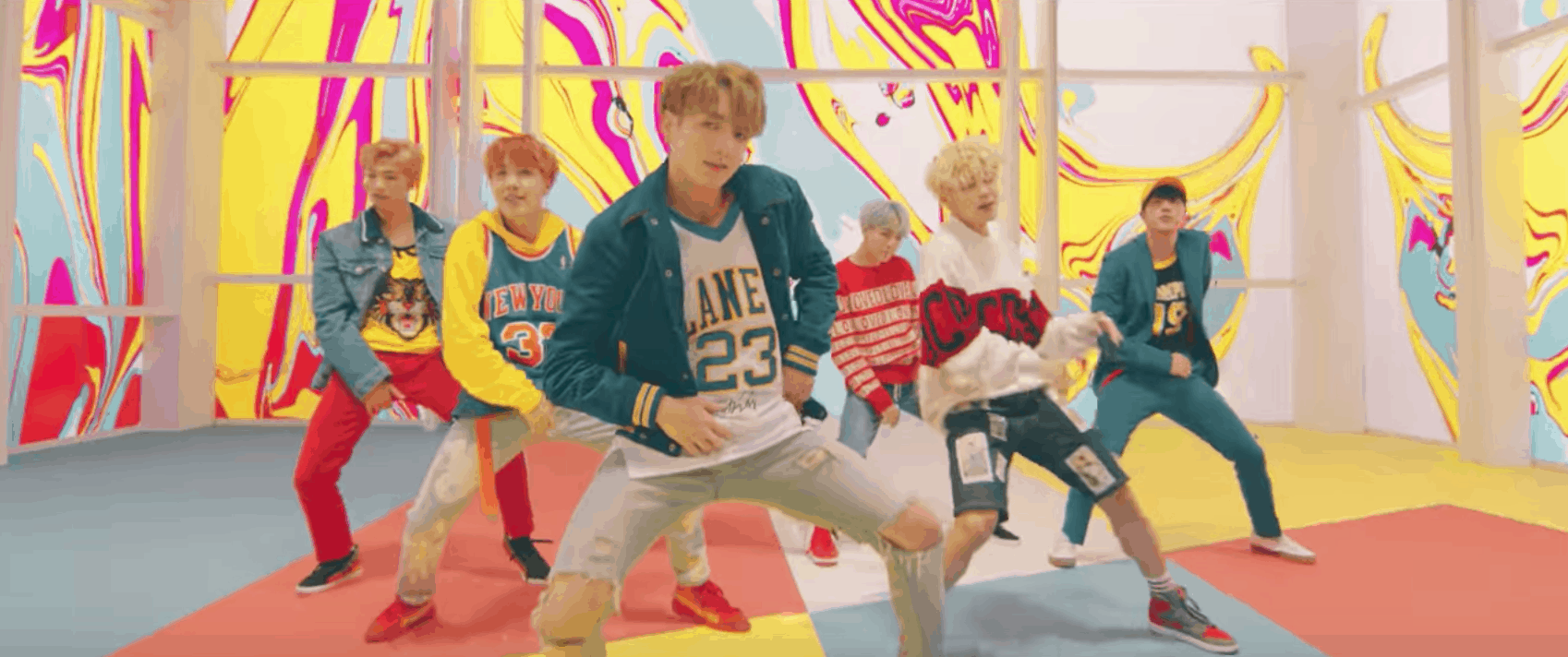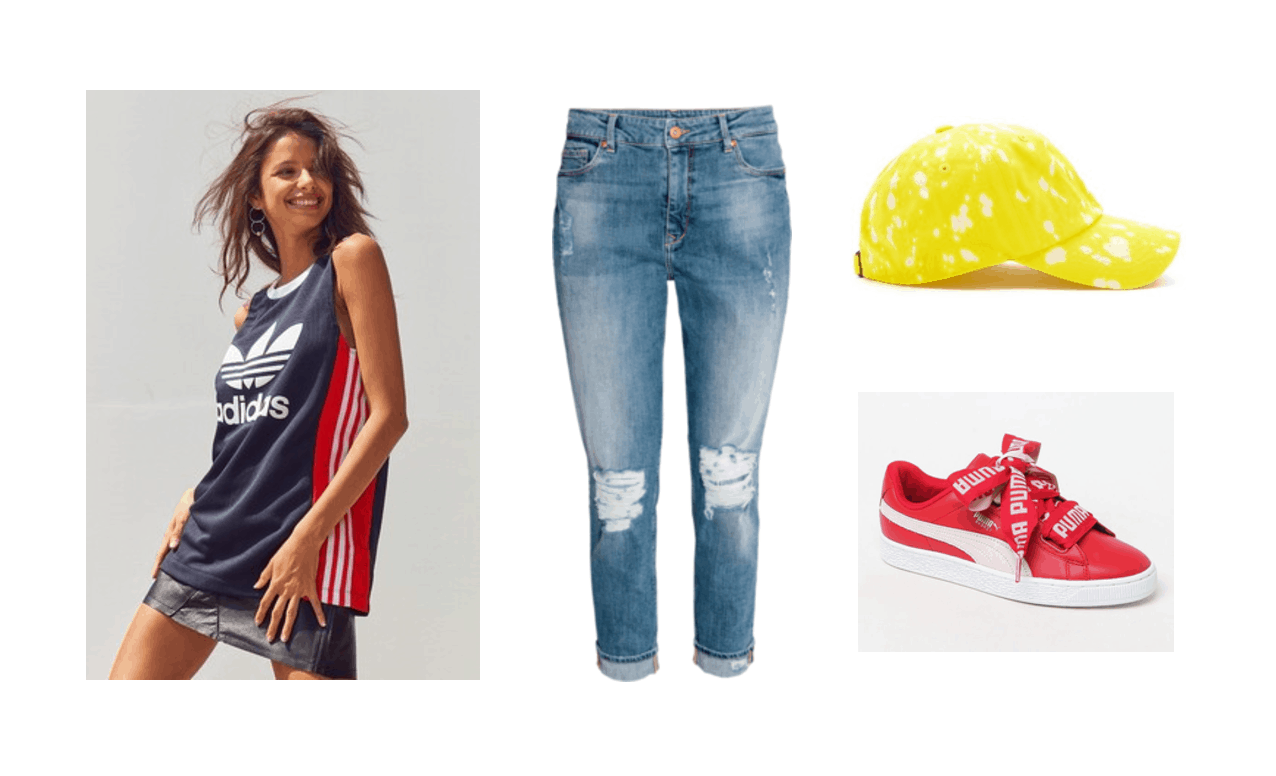 Products: Shirt – Urban Outfitters, Jeans – H&M, Shoes – Amazon, Hat – Forever 21
This scene features reds, yellows, and blues, so I went for a look with these primary colors. I took a sporty tank top and styled it with distressed boyfriend jeans, red sneakers with oversized laces, and a yellow bleach-dye cap (which reminded me of the background in this scene).
BTS DNA Fashion: Look 3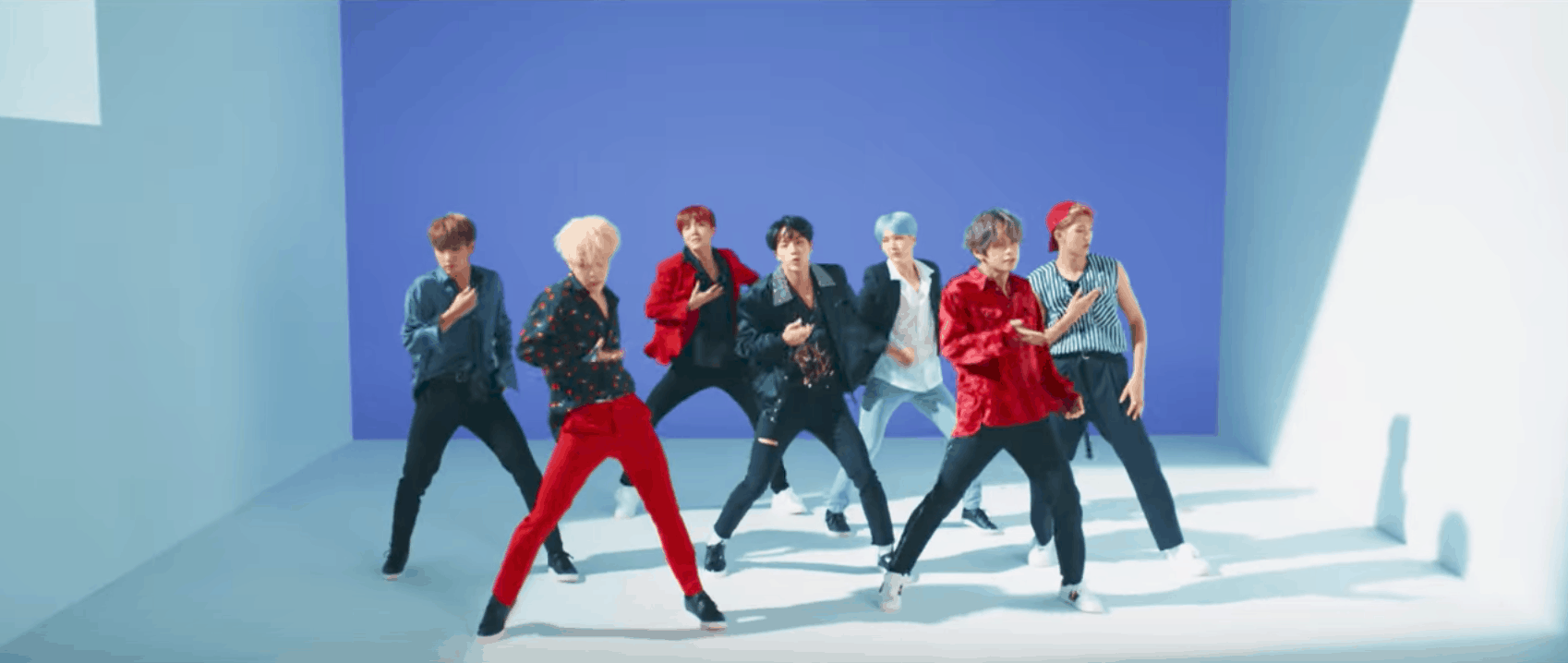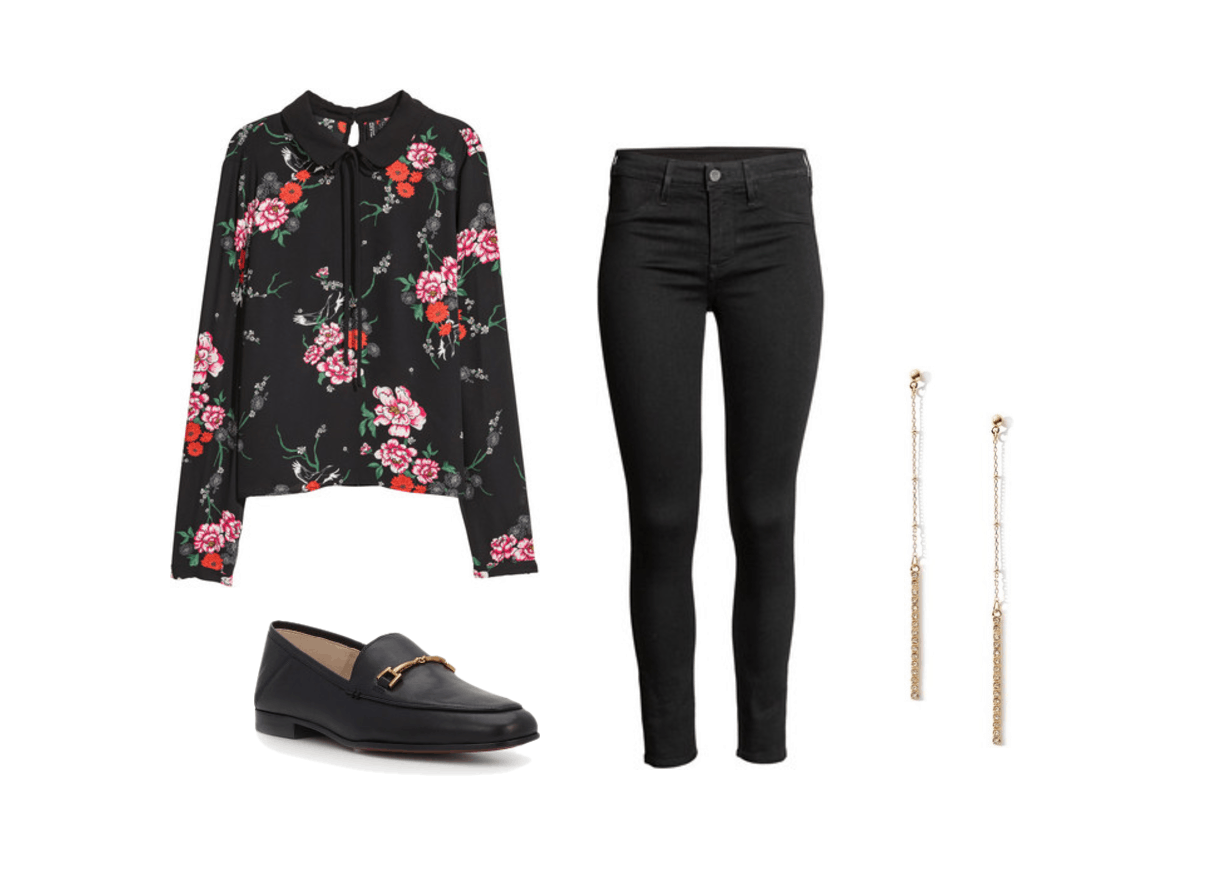 Products: Top – H&M, Jeans – H&M, Earrings – Forever 21, Shoes – Sam Edelman
The main colors in this scene were black and red, and the outfits were more dressy. So I took a patterned chiffon blouse and styled it with black skinny jeans and accessorized with matchstick drop earrings and loafers.
What Do You Think?
Did you enjoy the music video? Which artist/group should I cover next? Let me know in the comments below!