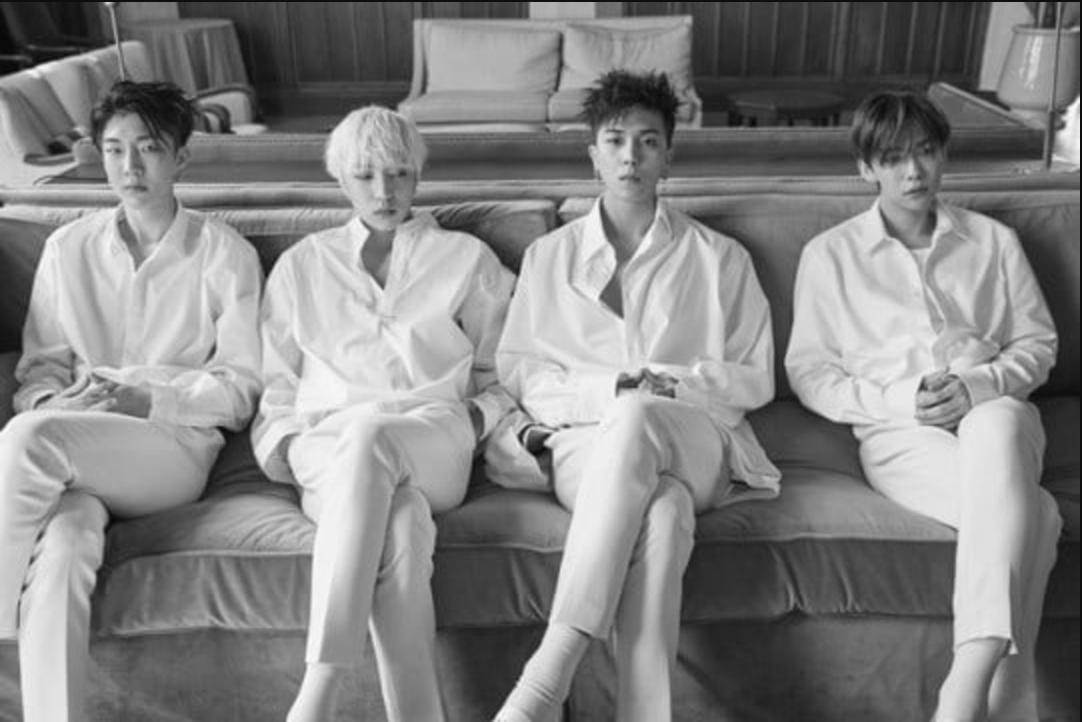 This week, I'm excited to feature the K-Pop group WINNER. WINNER started out as a five-member boy group in 2014, but currently consists of four members: Jinwoo, Seunghoon, Mino, and Seungyoon, after the fifth member left the group due to health issues.
Their new song, "Really Really", is an upbeat, fun track that has these guys singing, "I really, really like you." Naturally, it's perfect to dance to. (Fun fact: the music video was directed by Dave Meyers, who also directed Kendrick Lamar's "Humble" music video!)
Check it out below:
WINNER - 'REALLY REALLY' M/V
Look 1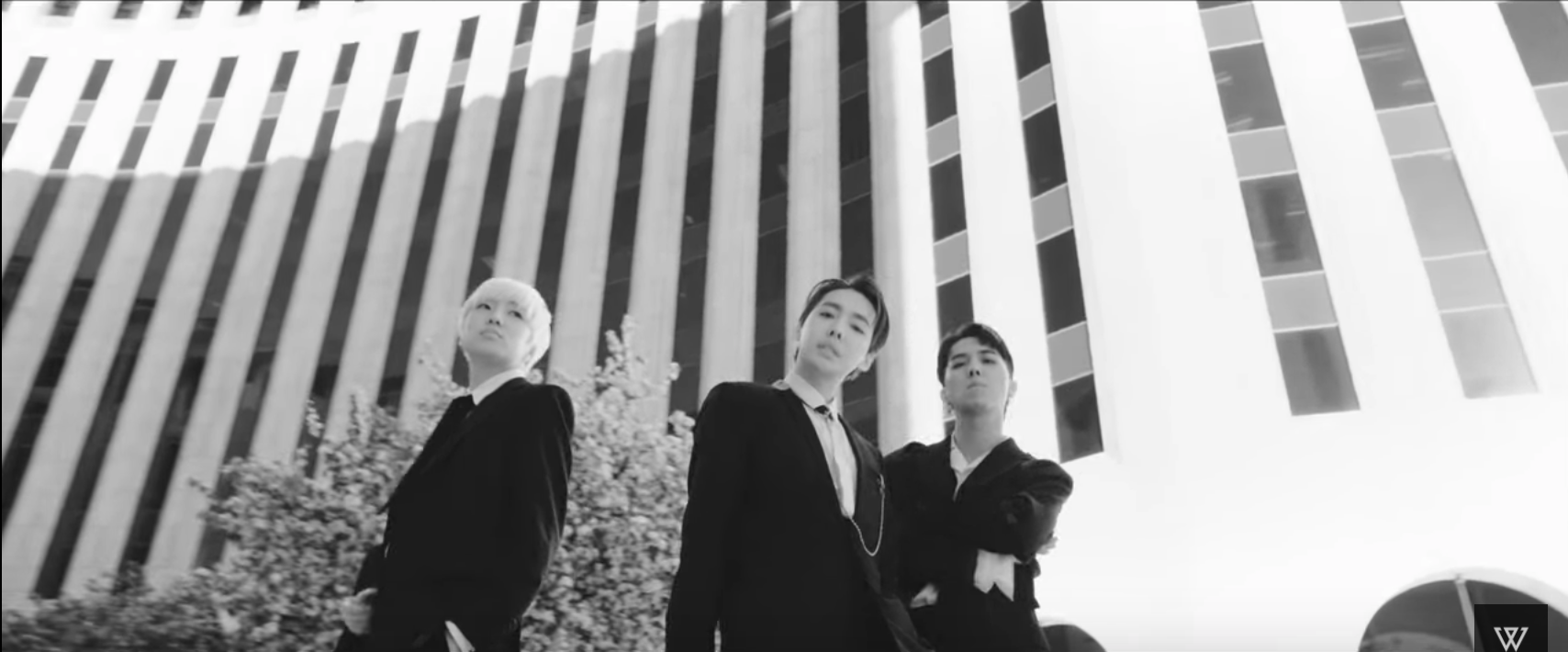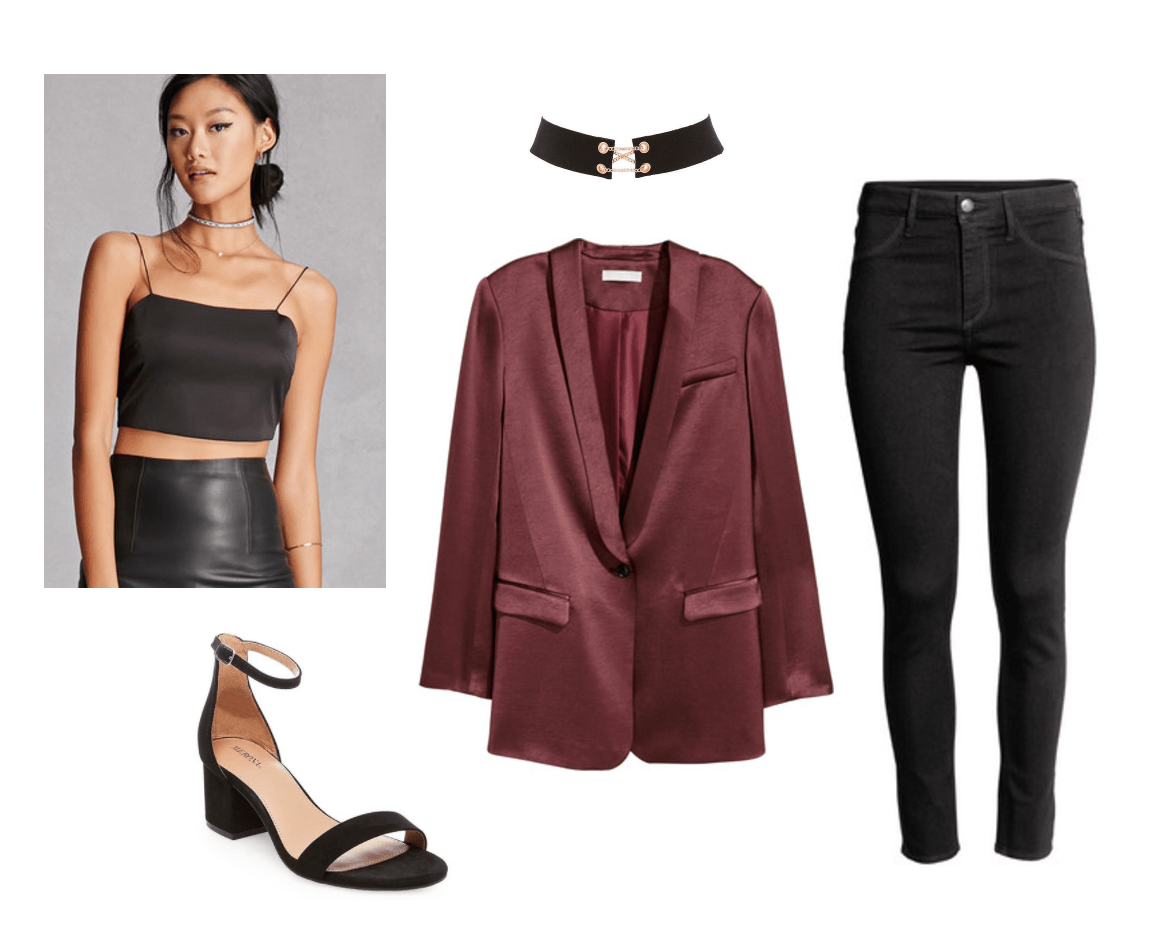 Products: Blazer – H&M, Top – Forever 21, Jeans – H&M, Shoes – Target, Choker – Charlotte Russe
Suits are everything. (Can I get an amen?) Inspired by the boys but bored with the black-and-white combination, I based the outfit around a burgundy tuxedo jacket. I styled it with a crop top and jeans to dress down the formal look and added a black choker and heels for extra detail.
Look 2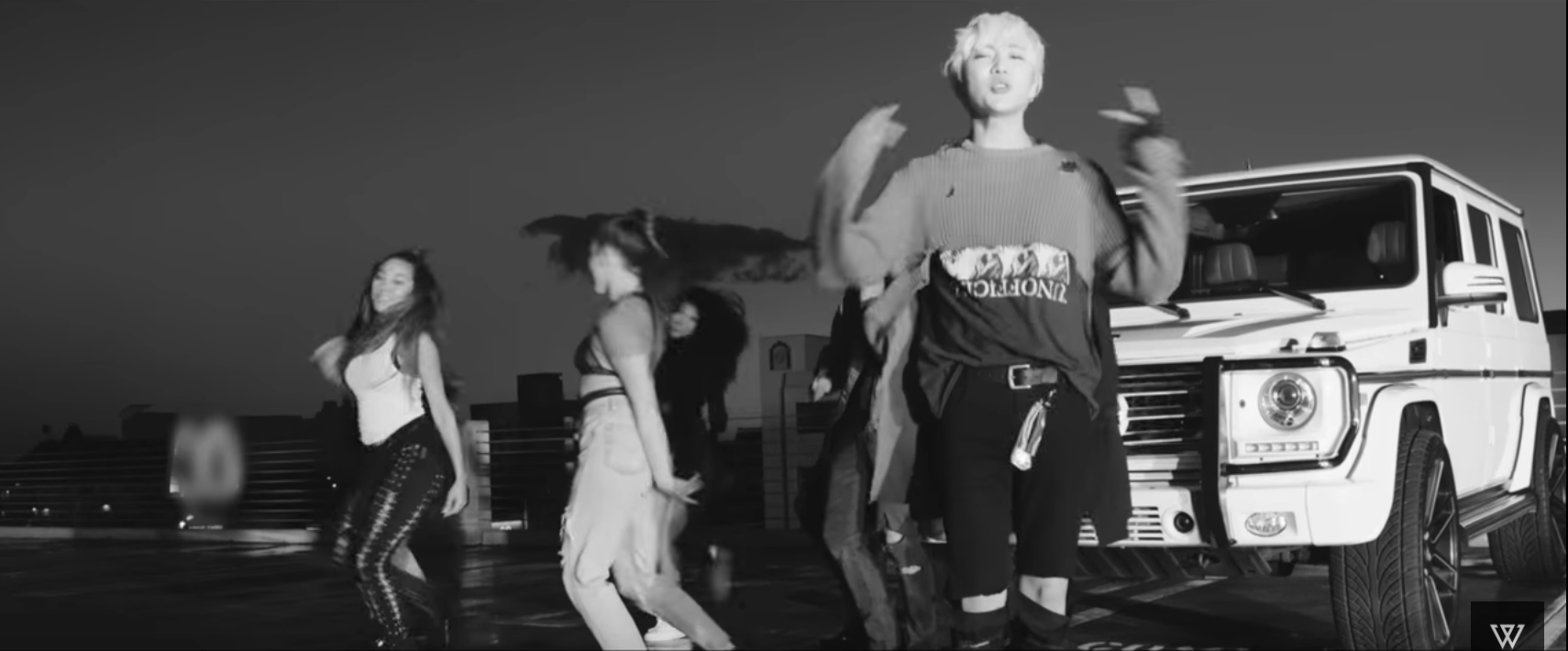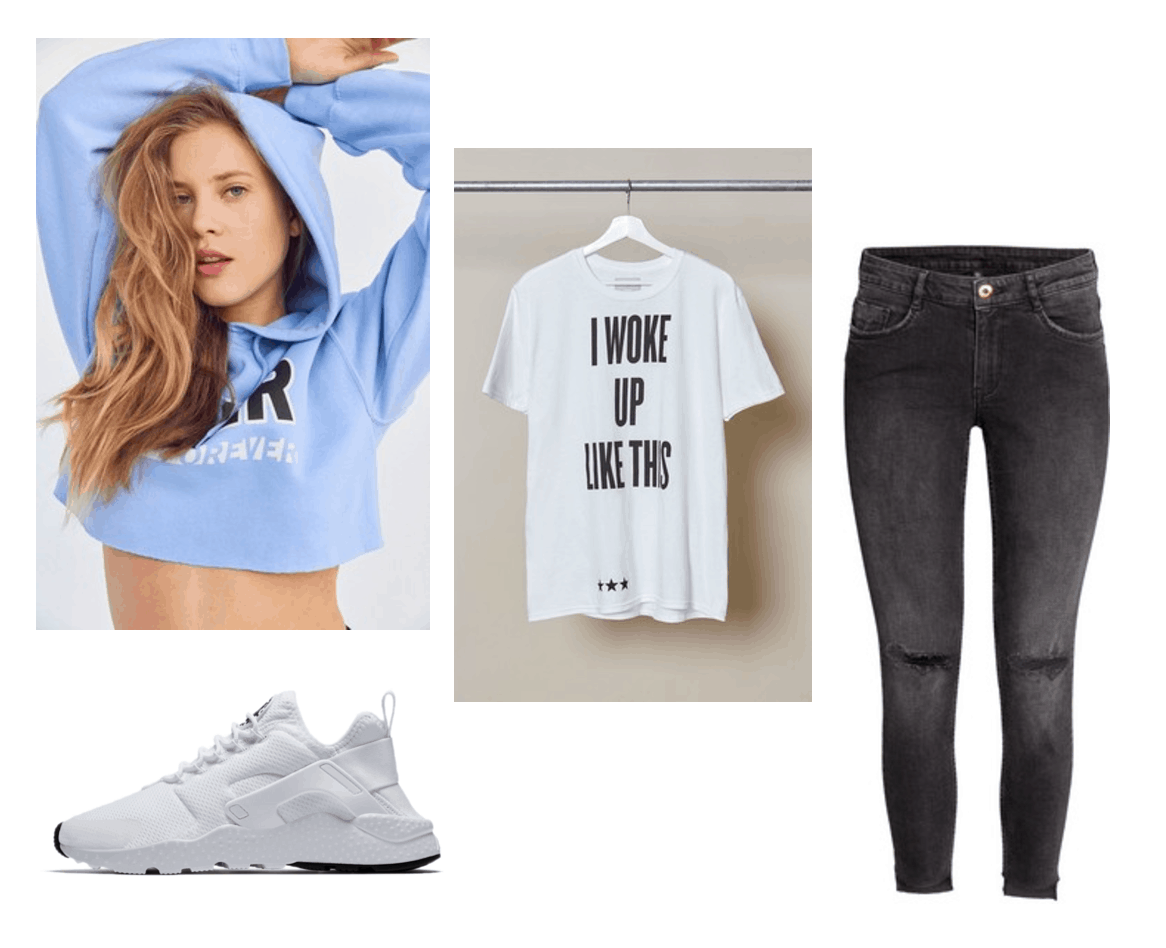 Products: Graphic Tee – PACSUN, Jeans – H&M, Hoodie – Urban Outfitters, Shoes – Nike
Ripped jeans are the fashion gods' gift to mankind. Not only are they super comfortable but they're also super fashionable. Add a graphic tee, a cropped hoodie, and stylish sneakers to the equation and you have yourself a hip, urban-influenced ensemble.
Look 3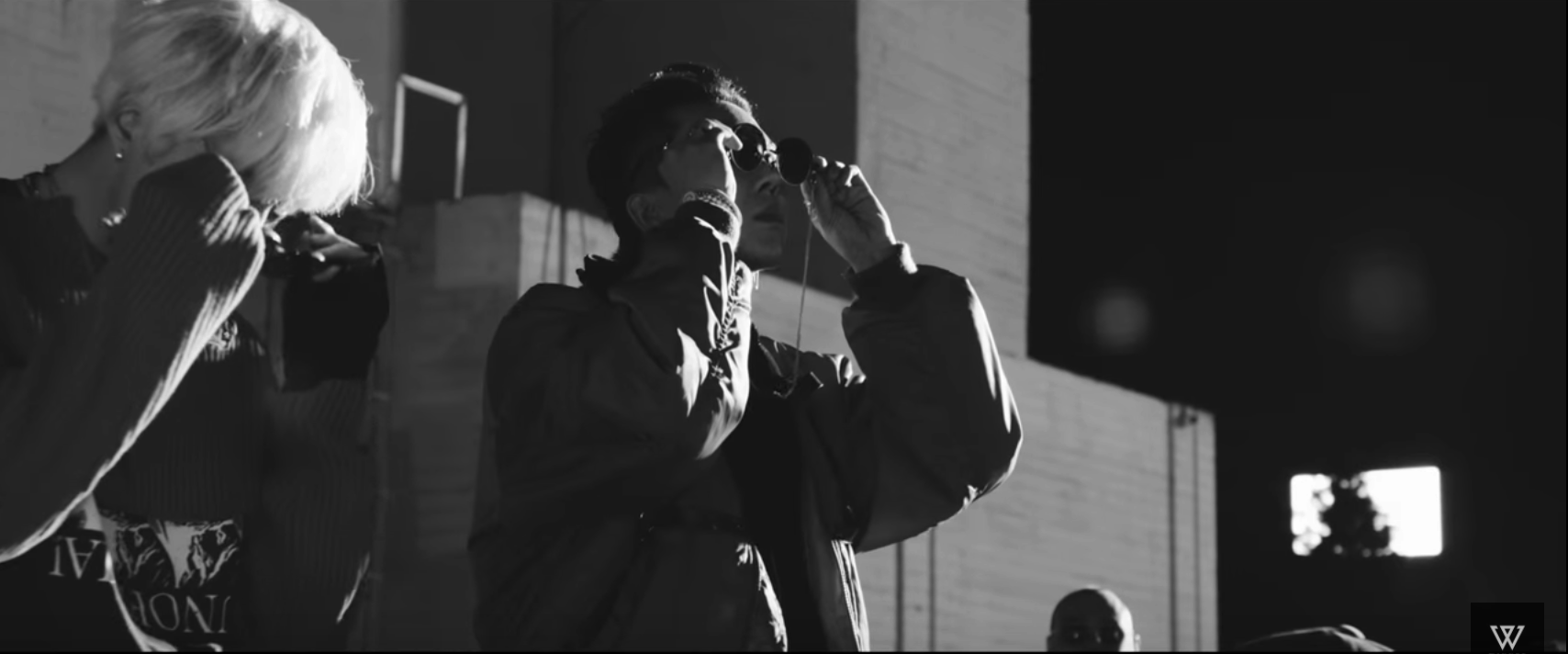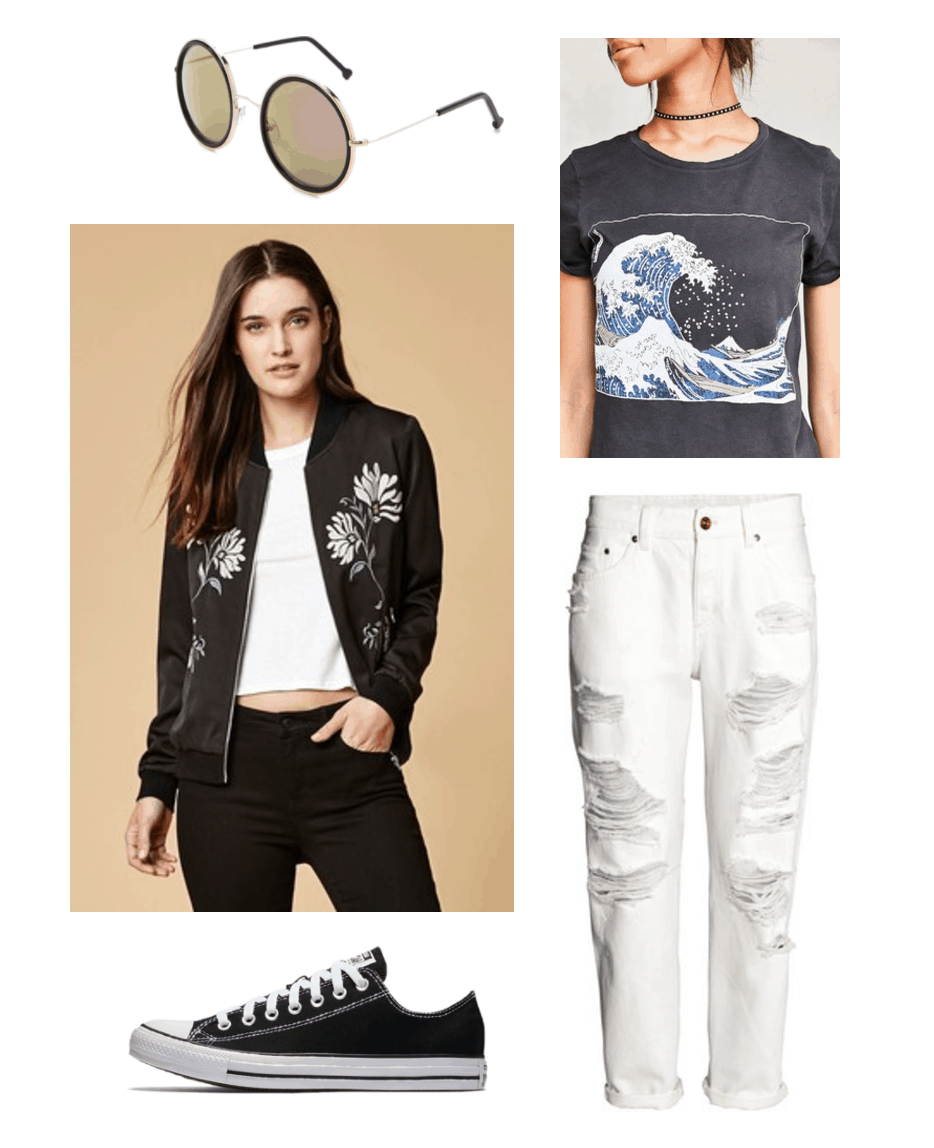 Products: Shirt – Urban Outfitters, Jeans – H&M, Jacket – PACSUN, Shoes – Nike, Sunglasses – Forever 21
Going along with the black-and-white theme of the music video, I paired a black graphic tee with white distressed boyfriend jeans, along with a black bomber jacket, sneakers, and round shades. This is an effortlessly cool look perfect for exams or the weekend.
What Do You Think?
Do you like the song? Which of these looks is your favorite? Leave your comments below! (Let me know if you would like me to cover a specific group/artist/song!)