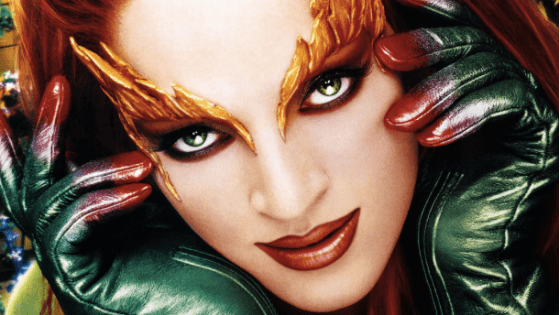 Poison Ivy was first introduced into the Batman universe in the late 1960s. She started off as a beautiful and intelligent temptress who possessed the power to control nature and kill men with a kiss.
Though she began as a minor character, these days, Ivy is one of Batman's main female foes, and a true force to be reckoned with.
The poisonous character is one of the few Batman characters who hasn't gone through many drastic changes over the years. Unlike Catwoman and Harley Quinn, Ivy's fellow criminals, Ivy has stayed relatively the same from the '60s to now.
Her style, however, has evolved a bit, which we'll discuss below.
About Poison Ivy
Poison Ivy started off as a scientist named Pamela, who was betrayed by a man who poisoned her with special herbs used for experiments. After she survived the poisoning, she gained her powers and became a world-class criminal. This has remained her story throughout every iteration of her character. The only true change has come in the form of her costumes.
Below we have a look back at Poison Ivy's outfits throughout history, and tips on how to copy her vibe yourself.
Poison Ivy's Style Throughout History:
Poison Ivy Outfit 1: Batman the Animated Series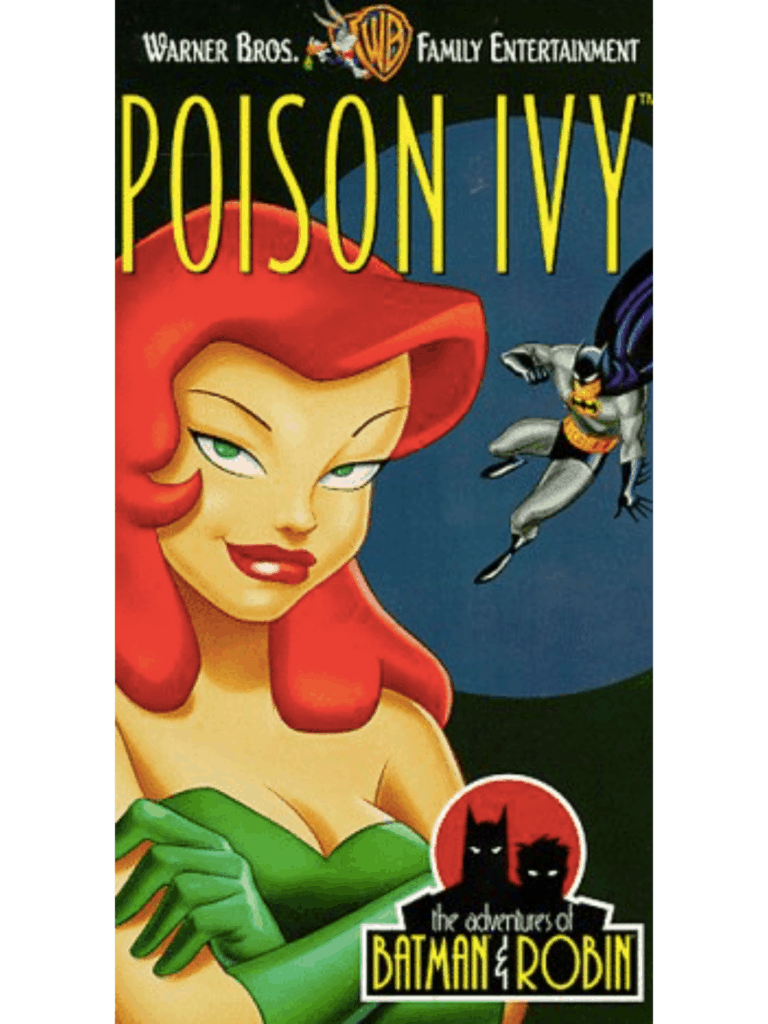 Ivy was a recurring villain on the hit Batman Animated Series. In the series, she was a temptress who would distract men while she committed criminal acts. She was also well known for her powers with controlling plants.
In the series, she wears the classic Poison Ivy look, consisting of a dark green corseted top, a light green pair of tights, and matching green gloves and boots. She also sports her trademark bright red hair.
To copy this original Poison Ivy look, keep it casual by mixing a green top with a pair of jeans, and then accessorizing with green shoes or a red purse.
This would be a great look to try for the first weeks of school.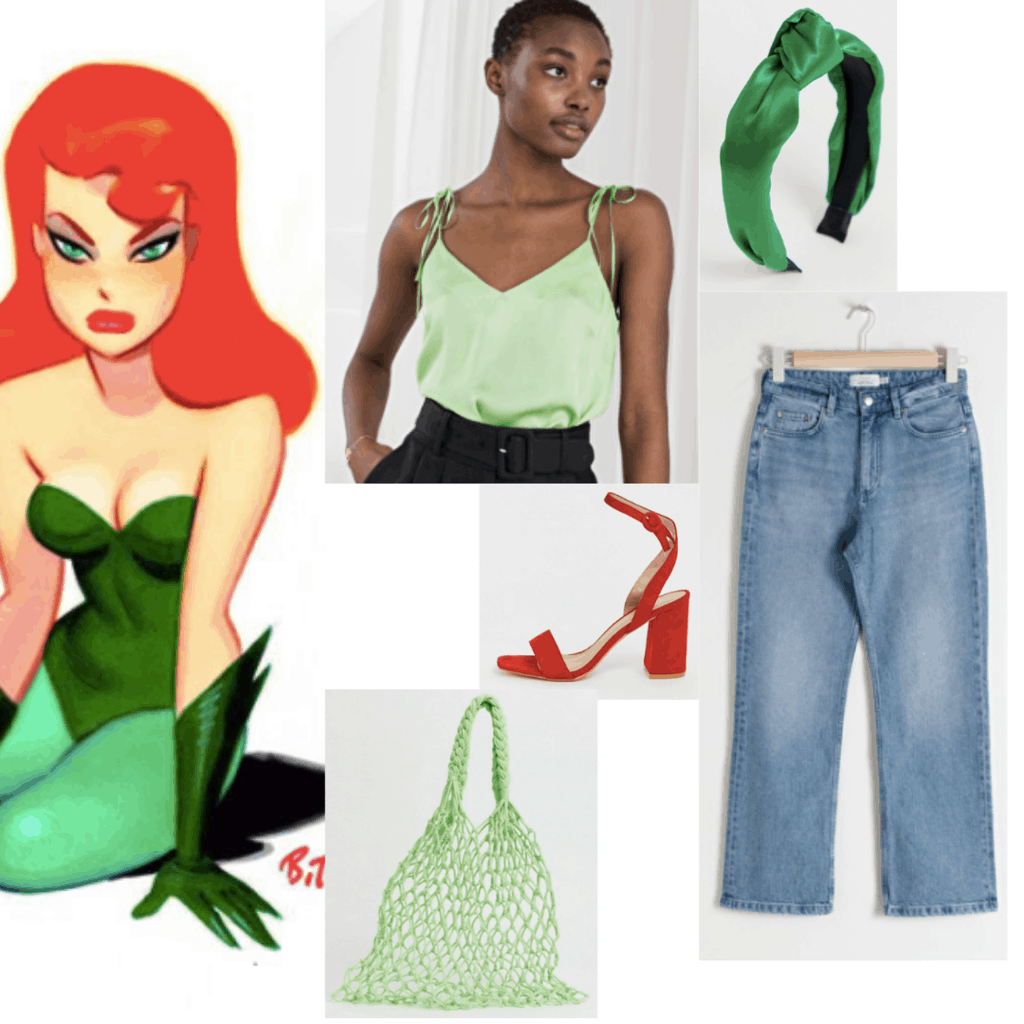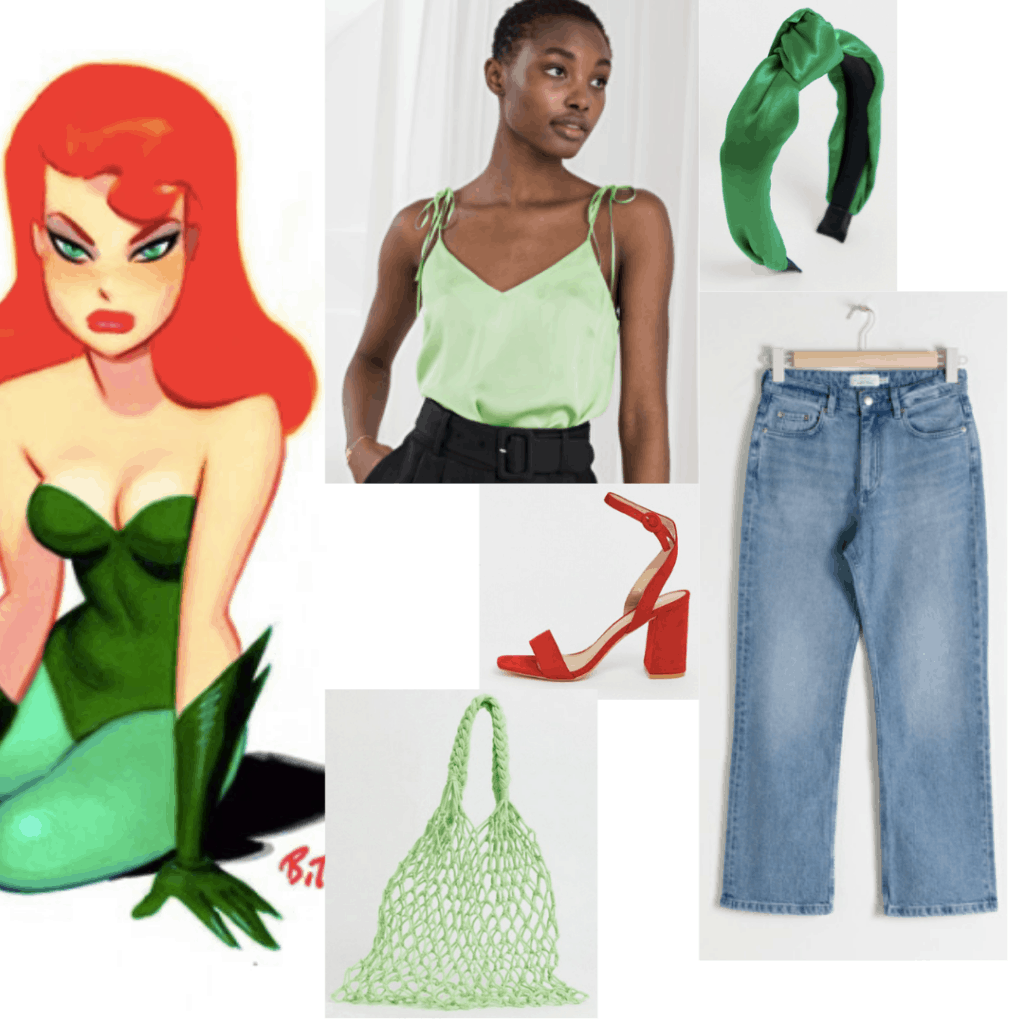 Products: Top – & Other Stories, Jeans – & Other Stories, Shoes – ASOS, Bag – ASOS, Headband – ASOS
Poison Ivy Outfit 2: New 52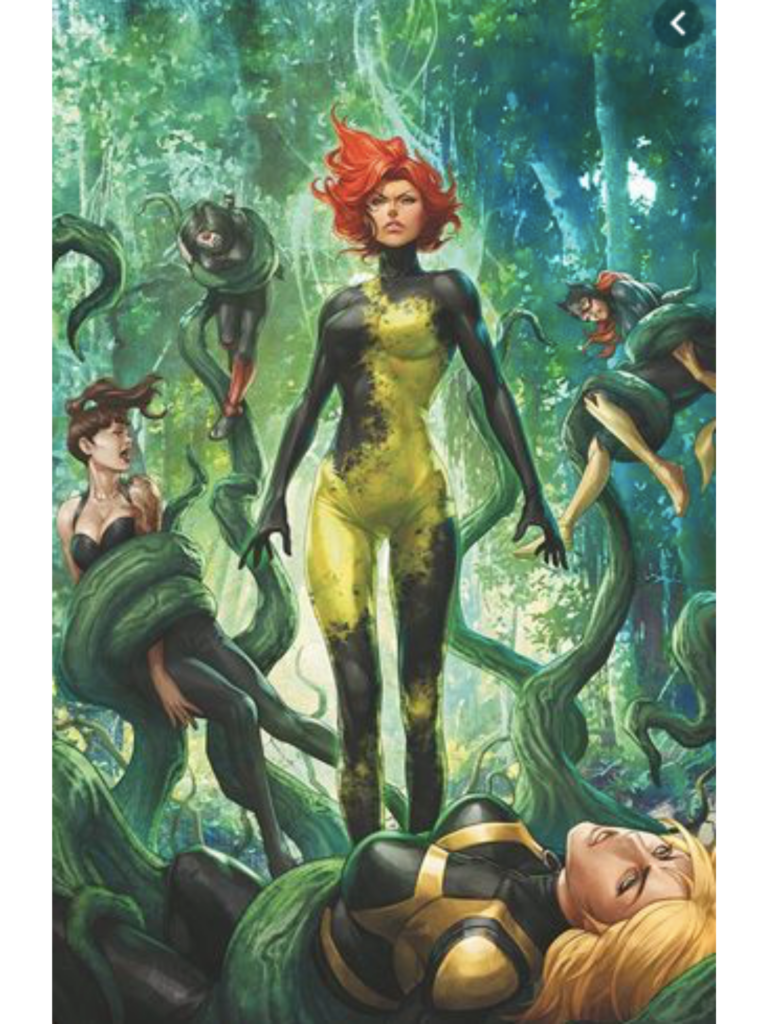 In DC's The New 52 comic book revamp, Ivy still has her signature red hair, but her costume is much more mature than that of the one in the Animated Series.
In New 52, Ivy trades her green corset and tights for a full-on green and black jumpsuit that covers her from head to toe. The most notable aspect of the look is the black and green pattern that cascades down her body.
This would make for great night out look. Just throw on a black jumpsuit or full-on suit, and accessorize with green heels and green jewelry. You're sure to be the talk of any occasion you attend.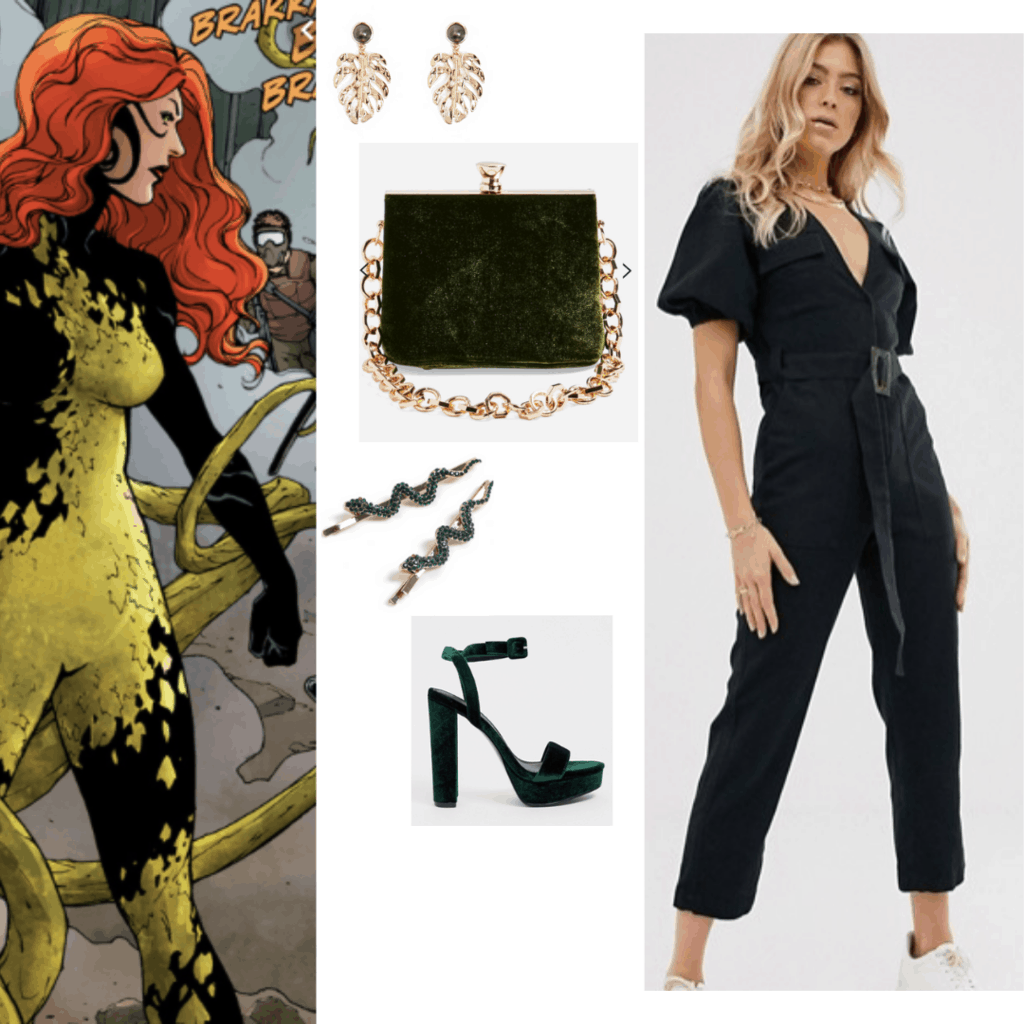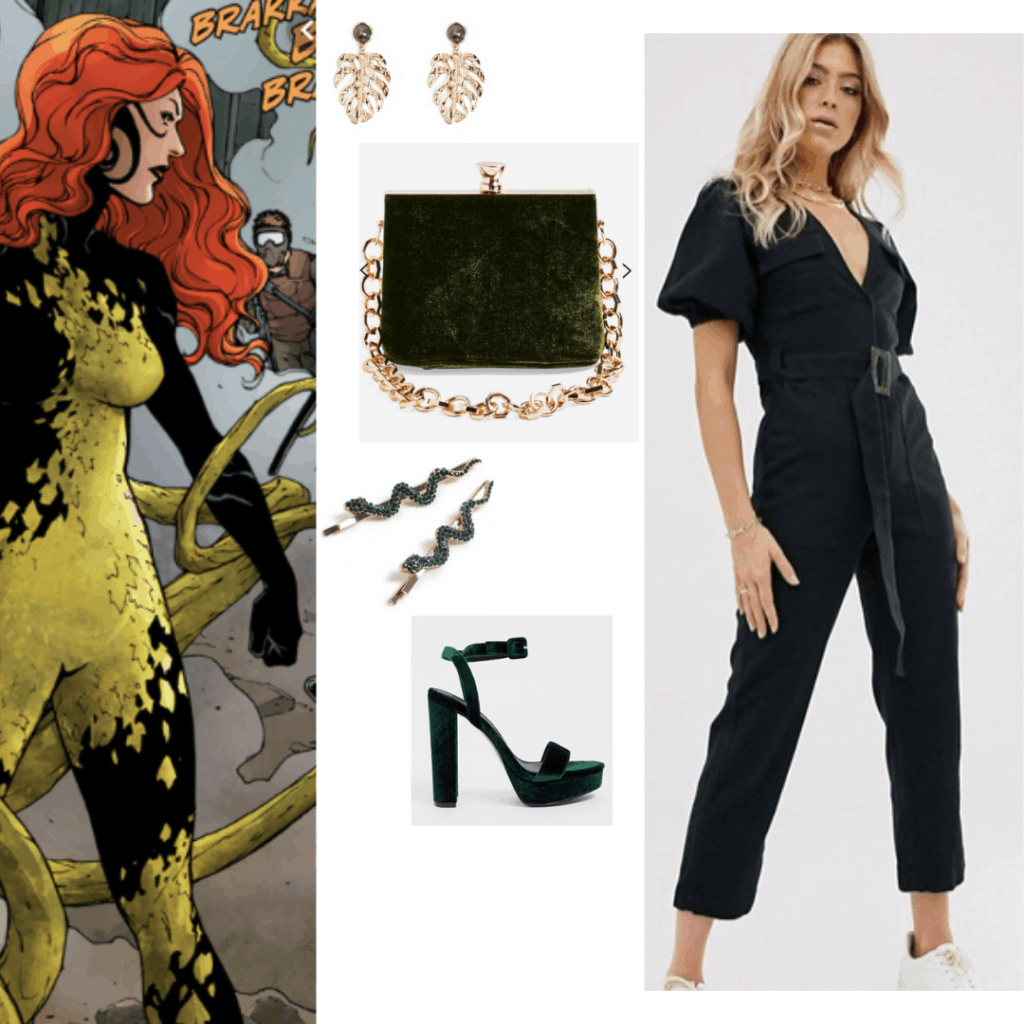 Products: Jumpsuit – ASOS, Shoes – ASOS, Hair clips – Topshop, Purse – Topshop, Earrings – Forever 21
Posion Ivy Outfit 3: Batman and Robin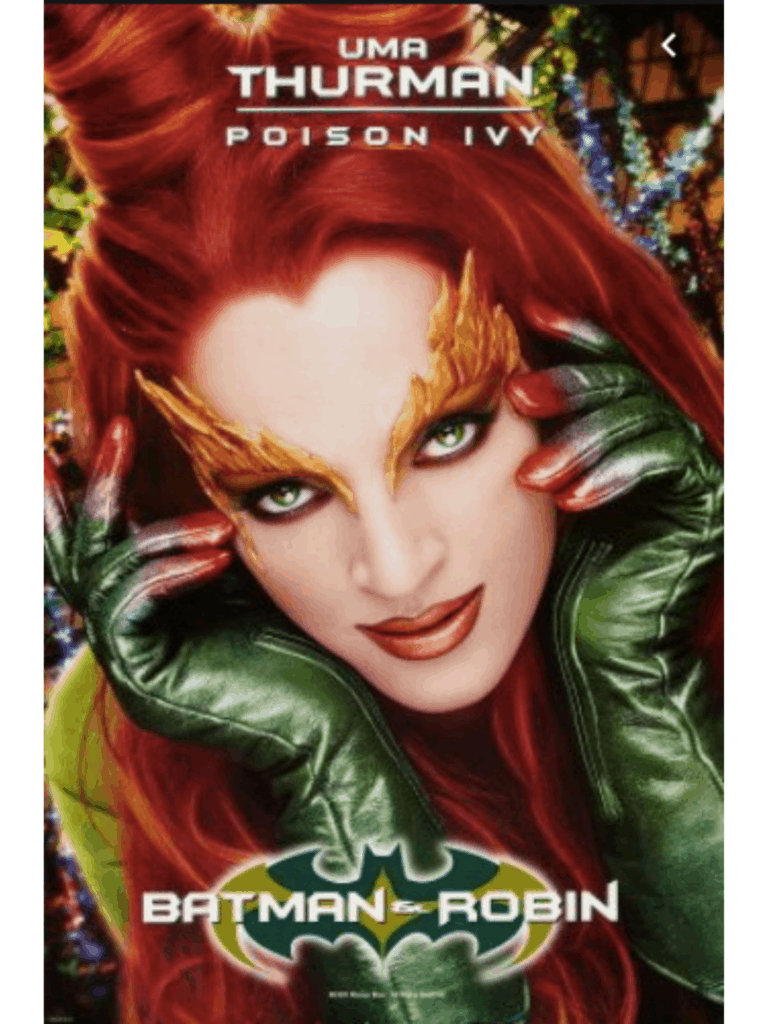 Though Batman and Robin was certainly not considered a great film, Uma Thurman's over-the-top portrayal of Poison Ivy remains iconic to this day.
As the main villain in the film, Poison Ivy is given a glamorous showgirl look. She wears several different costumes throughout the film, but her most famous is an all-green jumpsuit with red gloves, and her updated version of the green corset. She updates the animated series look by incorporating more leaf detailing into the look, plus lots of gold glitter.
When creating a look inspired by Uma's portrayal of Poison Ivy, think of what you would wear on a girls night out or even a date. Then take it up a few notches. Here, I went for a green dress and gold and red accessories.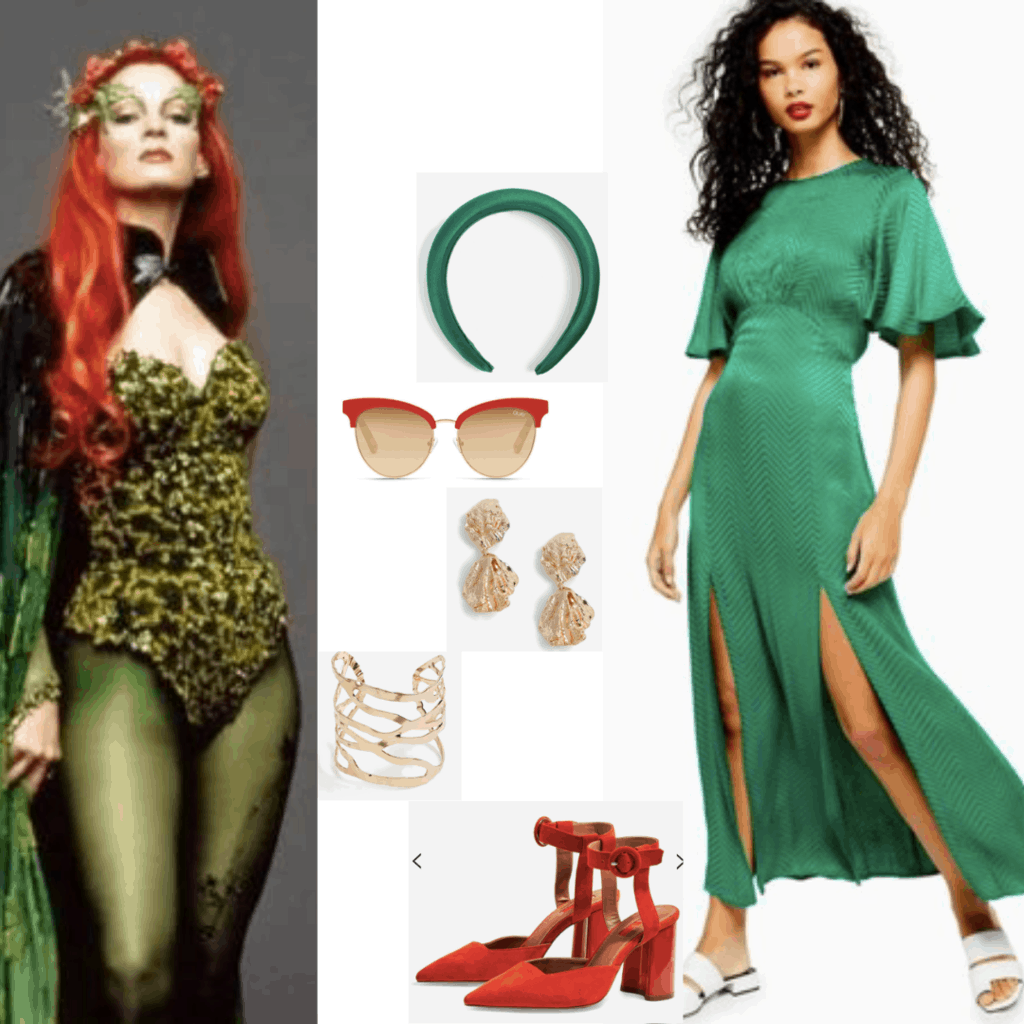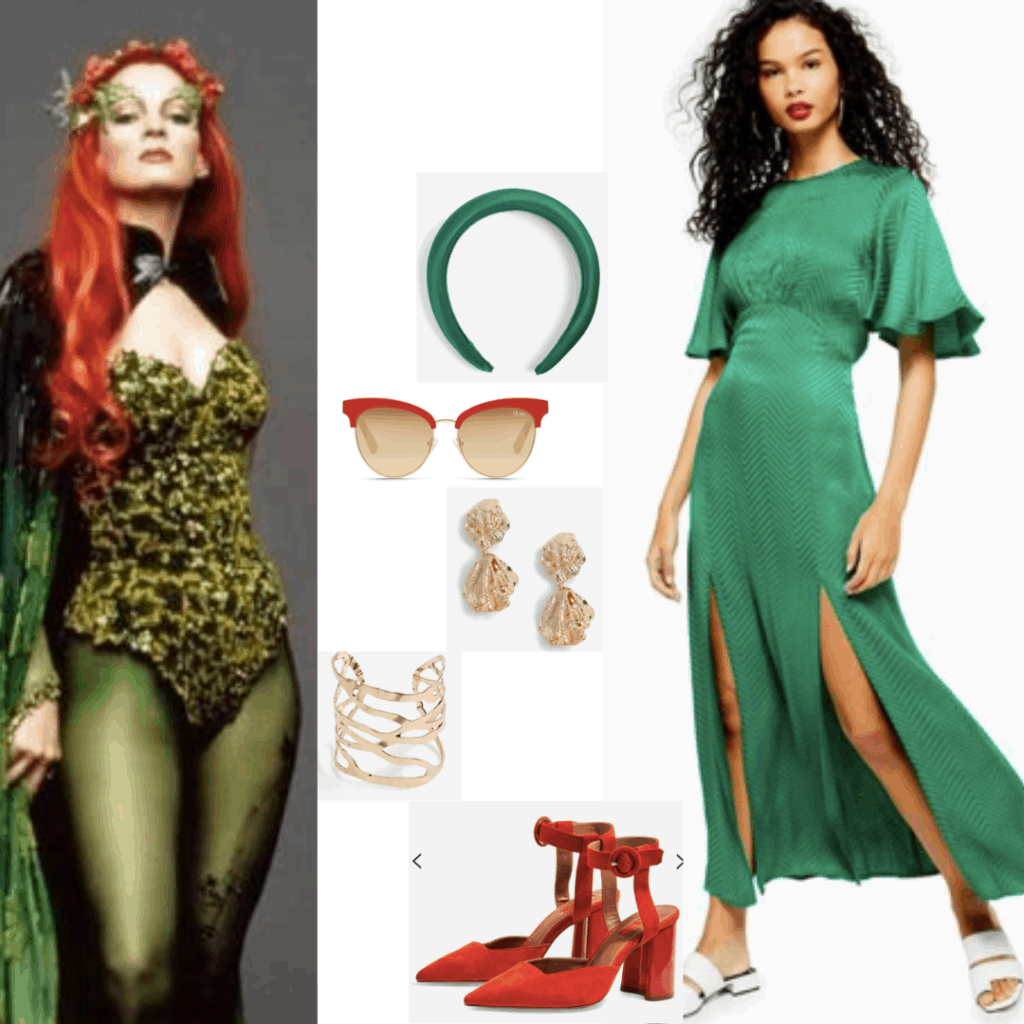 Products: Headband – Topshop, Dress – Topshop, Shoes – Topshop, Earrings – Topshop, Bracelet – Topshop, Sunglasses – Topshop
We hoped you enjoyed our Poison Ivy outfit guide!
What do you think of Poison Ivy's style evolution? Which of her outfits is your favorite? Would you copy her style for Halloween or just for everyday? Let us know by leaving a comment down below.