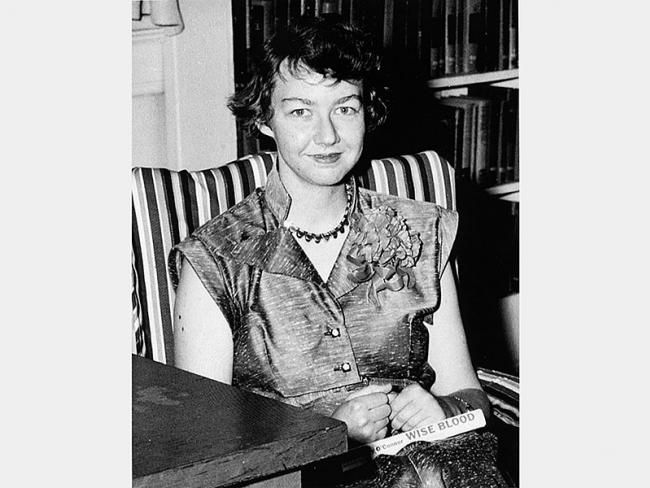 If Edgar Allen Poe and Stephen King aren't quite your taste for Halloween fashion, maybe you need an author that's a little more grounded, but just as gory – if not more – than the others. With that in mind, we're covering the great Flannery O'Connor.
Born a Catholic in the largely Protestant South in 1925, O'Connor is known for her two novels, one of them being Wise Blood, and a large collection of short stories, each one darker and more complex than the last. She has captured generations with her work, outlasting her life, which was cut short by lupus in 1964.
Flannery O'Connor wrote some of the most famous Southern Gothic stories of the century, and they are celebrated for good reason. Full of grotesque imagery, religious themes, and richly drawn characters, her short stories and novels are sure to stick with you.
Wise Woman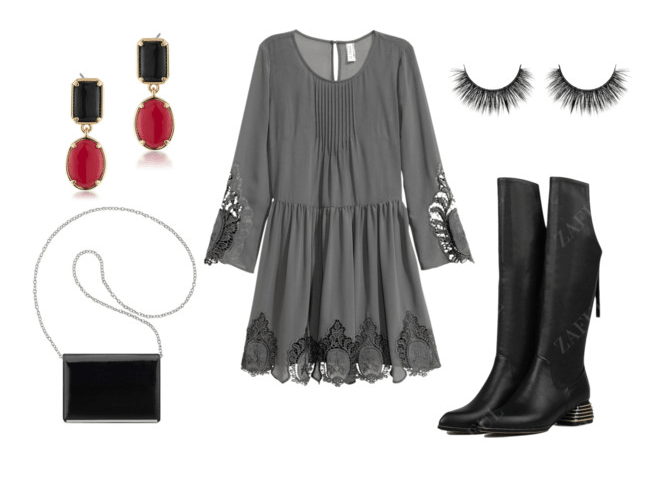 Products: Earrings, Bag, Dress, Eyelashes, Boots
O'Connor's characters are rich and complex, ranging from a psychopathic bandit on the loose in "A Good Man is Hard to Find" to a middle aged woman who hides her judgement under a mask of respectability in "Revelation."
To emulate all the dark, smartly written characters that O'Connor created, pair a ladylike grey dress with tall riding boots and an elegant chain bag. Accessorize the look with false eyelashes and jeweled earrings.
Wild in the Blood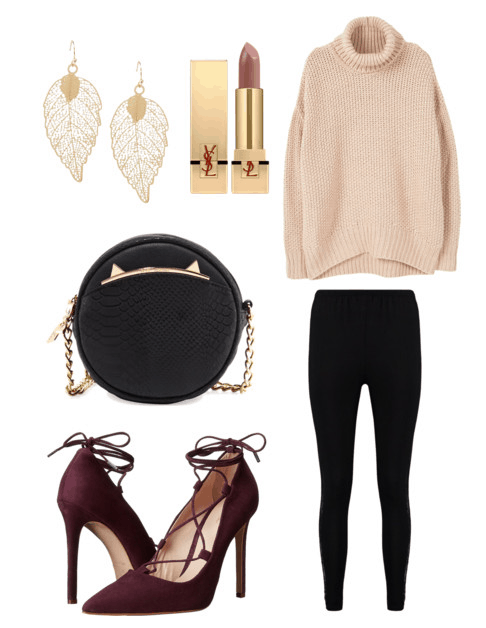 Products: Sweater, Leggings, Earrings, Lipstick, Bag, Heels
We all need comfy and cozy fall outfit ideas right now. Start with an oversized sweater in a neutral color and black leggings for a blank slate. Then add extravagant details like these gold earrings, burgundy heels, and a cute kitty purse for a look that's perfect for nighttime. Finish your beauty routine with an elegant mauve lipstick for further autumn flair.
Cold and Dark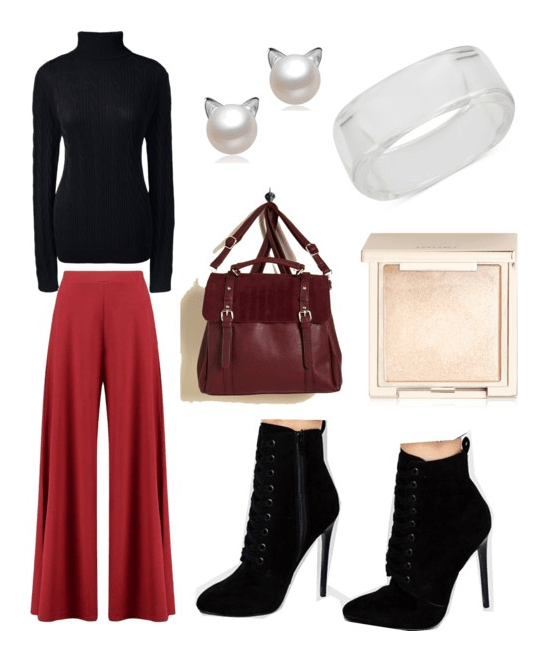 Products: Turtleneck, Pants, Earrings, Bangle, Backpack, Highlighter, Shoes
What's the foundation of Southern Gothic drama? According to Flannery O'Connor, it's a cold, isolated family unit that can't escape the decay of a falsely religious mid-century South.
For a look inspired by blood ties and dark lies, start with these dramatic red pants and a black turtleneck. Next, sweep on some highlighter and slip on your cutesy jewelry. A backpack holds all your essentials for a family trip, and these pumps can be used for a formal event, and/or as weapons.
Final Thoughts
So what did you think? Which Flannery O'Connor story is your favorite? Which outfit did you like the best? What author would you like to see inspiration from next?
Let us know in the comments below!