"Write what should not be forgotten."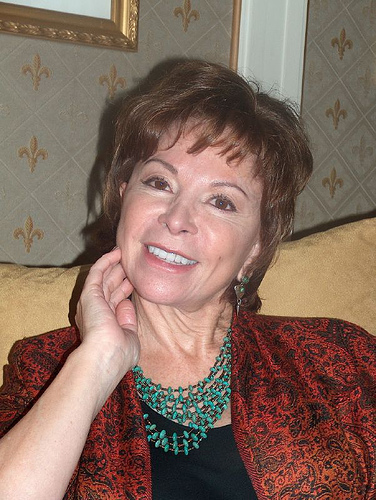 When I want to read a novel that has adventure, family drama, and a grand love affair, I look no further than Isabel Allende. Known as the most widely read Spanish language author in the world, Allende has written over twenty books.
Allende's body of work has distinct reoccurring motifs. Often she tells multi-generational stories with strong female leads at the center of the action. Themes include class struggles, displacement in society, and searching for love and loyalty in a volatile world. Allende is very prolific, and continues to put out novels at a good pace, her latest one being The Japanese Lover.
Her first novel, The House of the Spirits, is one of my all-time favorite books, but it's not her only book worth exploring for inspiration, so I'm including some of her other great works like Of Love and Shadows, Daughter of Fortune, and Eva Luna.
The Spirits are Calling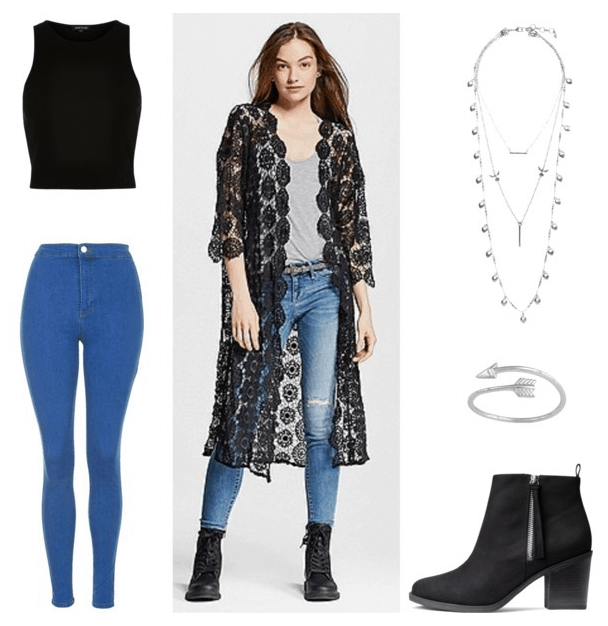 Products: Crop Top, Jeans, Kimono, Boots, Necklace, Ring
The House of the Spirits explores the lives of the Trueba family, mainly their women, from psychic Clara del Valle's marriage to the ambitious and volatile Esteban, to their daughter Blanca and her love affair with revolutionary Pedro Tercero, to their daughter Alba. The drama is off the charts in this book, with violence, passion, social revolution, familial politics, and magic.
Start off taking inspiration from Allende and her debut novel with two basic pieces: a black crop top and high-waisted jeans. Make the outfit trendy with this long kimono that also recalls the wealthy Trueba family with its lacy elegance. Classy silver jewelry and must-have ankle boots give the outfit some shine and class.
Larger than Life
Products: Playsuit, Flats, Clutch, Hat, Ring, Lipstick
I know it's February, but you can't take inspiration from Isabel Allende without mentioning the rich sceneries in her books. They range from beautiful country estates to gritty and impoverished villages. Though most of her books take place in South America, sometimes Allende brings her characters to San Francisco or Asia. Take inspiration from the beauty of Allende's novels with this look above.
This playsuit is a great piece for summer (please come back, summer!) and is really easy to dress up or down depending on how you want to wear it. For this look I chose some more basic pieces to frame it, like these black flats and floppy hat. But to add some more personality, take this amazing basketweave clutch and romantic ring, and then polish off the look with this bright lipstick.
The Magic of Love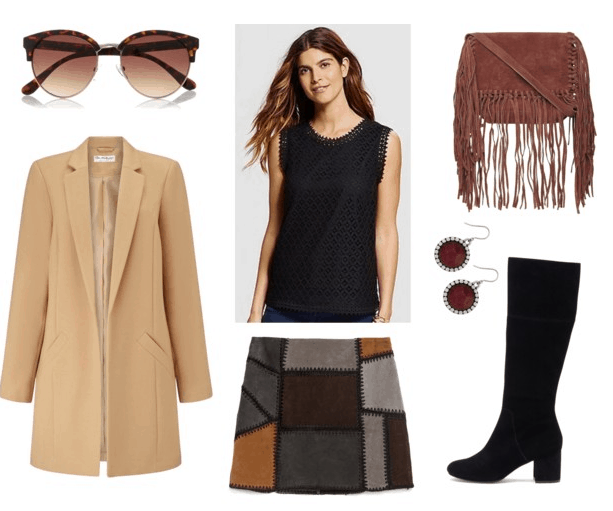 Products: Top, Coat, Skirt, Boots, Earrings, Purse, Sunglasses
Allende is known for using magical realism in her novels. Magical realism is when a story takes supernatural elements and weaves them into a story with realistic plot-lines and themes. So even though Allende's books deal with very real issues like violence against women, the effects of revolution has on a country, and class divisions, there is still magic in the worlds she creates. Often magic is associated with Allende's female characters, who use it as a way to gain agency in a time and place where women had very little. Take inspiration from magic, female empowerment, and love with the look above.
I know this skirt is a bit of a love-it or burn-it situation, but it stands out as a really unique statement piece. The deep tones and patchwork pattern make it perfect to reflect Allende's storytelling, with her novels often stretching to cover several generations. With a pretty lace shell and fierce knee-high boots, you'll look runway-ready, especially with a staple camel coat that can be worn with almost anything. The fringe on this bag is trendy this season, but doesn't make the bag any less functional. Finally, sunglasses and jeweled earrings pull it all together.
Daughter of Fortune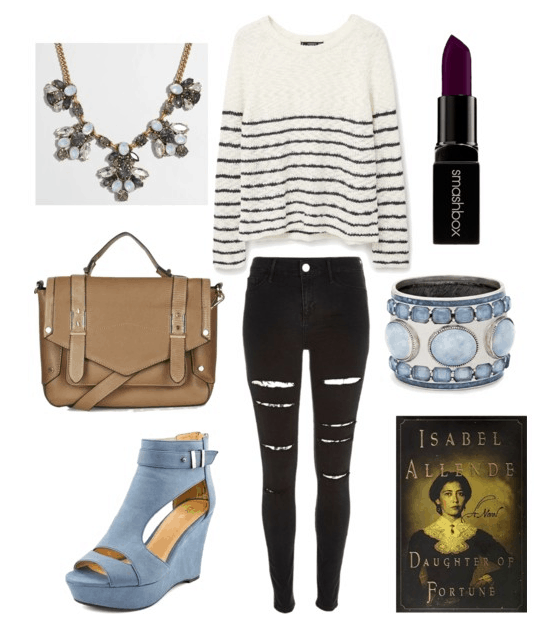 Products: Sweater, Jeans, Shoes, Satchel, Bracelet, Necklace, Lipstick, g
For this final outfit, I looked to Daughter of Fortune, a story about a determined young woman who doesn't really belong anywhere in her society. Abandoned at birth and adopted by two wealthy English siblings living in Victorian Chile, Eliza Sommers is educated and quick-witted, but also impetuous and passionate. In the novel, she leaves the only home she's ever known to find her lover and her place in the world.
Eliza Sommers journeys far and wide for thousands of miles during her story, but you can use this outfit for a day trip instead. A striped sweater and ripped jeans are great to wear year-round. Glam it up in reference to Eliza's more luxurious childhood with a statement necklace, a powder-blue bracelet, and matching shoes. Finally, for traveling, make sure you have a good satchel, and pack a good book in it while you're at it.
Final Thoughts
I would recommend Isabel Allende to anyone. Whether you're looking for literature about the importance of female empowerment, fashion inspiration from magical realism, or just a good book to get lost in, an Allende novel is definitely for you. I hope you were able to take inspiration from this fine woman's work today.
So what did you think? Have you read an Allende book before? Do you enjoy magical realism? What authors would you like to see next? Leave your suggestions and comments down below!