Hello, my CF lovelies! In honor of this nerdiest of weekends (aka: San Diego Comic-Con), I've rounded up seven websites that celebrate all that is geek and all that is chic. If you like this column, you'll love these blogs and retailers:
Blogs
1. The Stylish Geek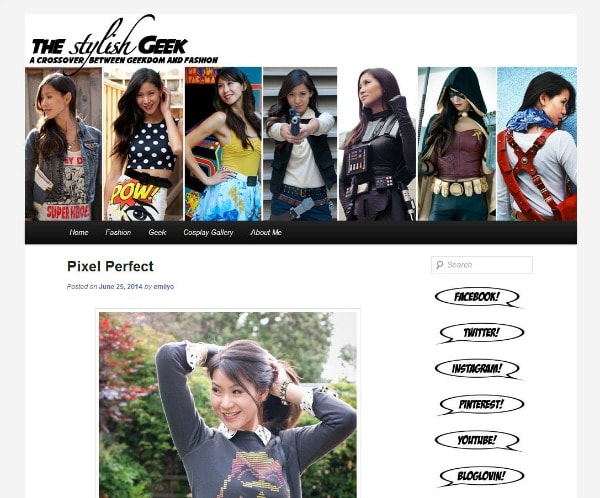 Screenshot
I've been following Emily on Facebook for a while: her incredible cosplays and daily geeky outfits are so inspiring! On her blog, The Stylish Geek, she seamlessly incorporates unabashedly geeky pieces, like a Darth Vader sweater or Leia dress, into stylish and modern ensembles.
2. Being Geek Chic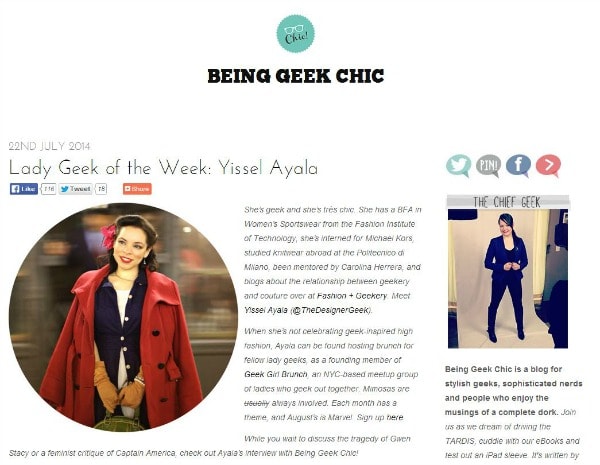 Screenshot
Just look at the name of the website! Being Geek Chic is an awesome blog that's a veritable geek goldmine: it features weekly spotlights on geeky ladies, fandom-inspired recipes, geeky travel guides, DIY instructions, and more!
3. The Nerdy Girlie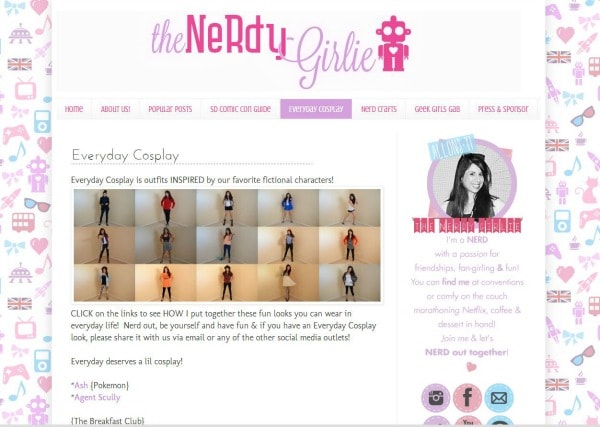 Screenshot
Megan's The Nerdy Girlie is a fantastic resource for any girl heading to Comic-Con! If you're planning to attend SDCC in the future, make sure to check out her awesome, super-detailed guides on where to spot celebs, what to do, and how to make the most of the weekend!
Plus, she has a fantastic series called "Everyday Cosplay" which, like the Geek Chic column here on CF, features wearable outfits inspired by your favorite sci-fi and fantasy characters.
4. When Geeks Wed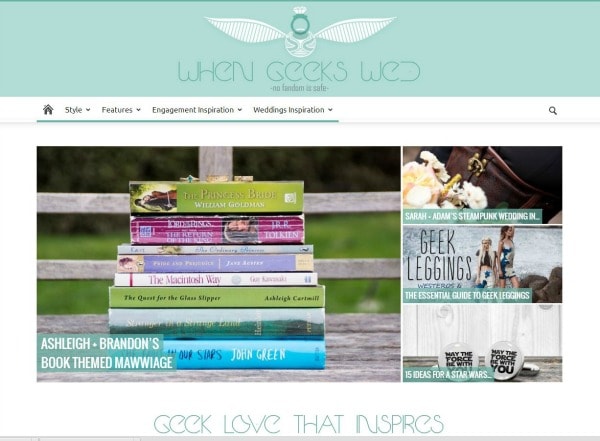 Screenshot
I'll be the first to admit that I've wasted many an hour watching "Say Yes To the Dress" and poring over online wedding dress catalogs (I'm obsessed with BHDLN and the Disney bridal line) or cooing over bridal boards on Pinterest… which is sort of ridiculous, as I have zero plans to get married in the near future. Still, I'd like to imagine that I'm not the only girl who's given serious thought to gown silhouettes and floral arrangements long before she has a ring on her finger.
For your obsessing viewing pleasure: When Geeks Wed, which features beautiful weddings inspired by just about every fandom you can think of!
Retailers
5. Black Milk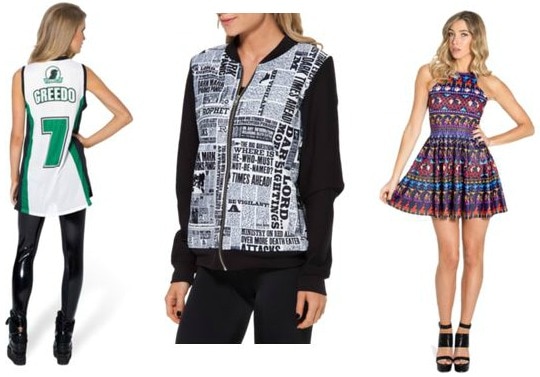 Greedo Jersey, Daily Prophet Jacket, Aladdin-inspired Dress
This Australia-based retailer features totally kick-ass collections that combine trendy silhouettes with geeky prints and references. Black Milk also offers free standard international shipping, which is always a plus. Make sure to check out their vast array of fandom-inspired leggings!
6. Her Universe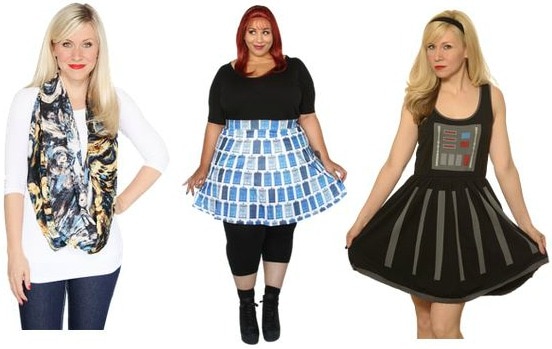 Exploding TARDIS Scarf, TARDIS Skirt, Vader Dress
Her Universe was founded by actress Ashley Eckstein to meet the fashion needs of the ever-growing female sci-fi/fantasy fan population. The brand carries a ton of cute fit-and-flare dresses inspired by characters from Marvel, Star Wars, and Doctor Who, as well as more subtle pieces, like infinity scarves and printed skirts.
7. ThinkGeek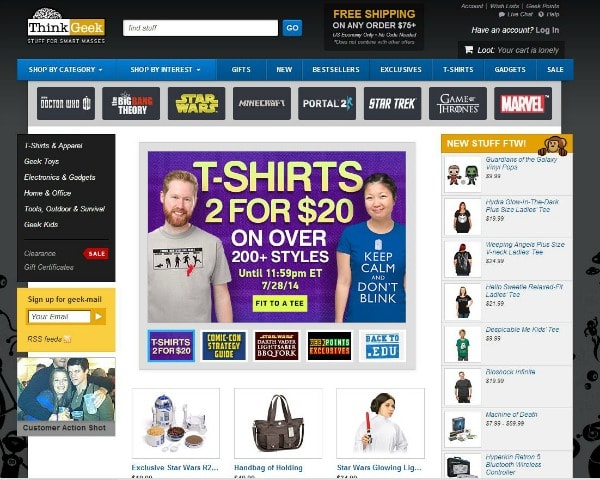 ThinkGeek is sort of like Brookstone (but for geeks instead of your dad!): it's full of gadgets you never even knew you wanted but now suddenly need. R2-D2 measuring cup set? Star Trek door chime? Bronze Spock business card holder? Relax – ThinkGeek has got it covered.
What did you think?
Have you visited any of these websites? Do you have a favorite geek blog or retailer that we missed? Let us know in the comments!