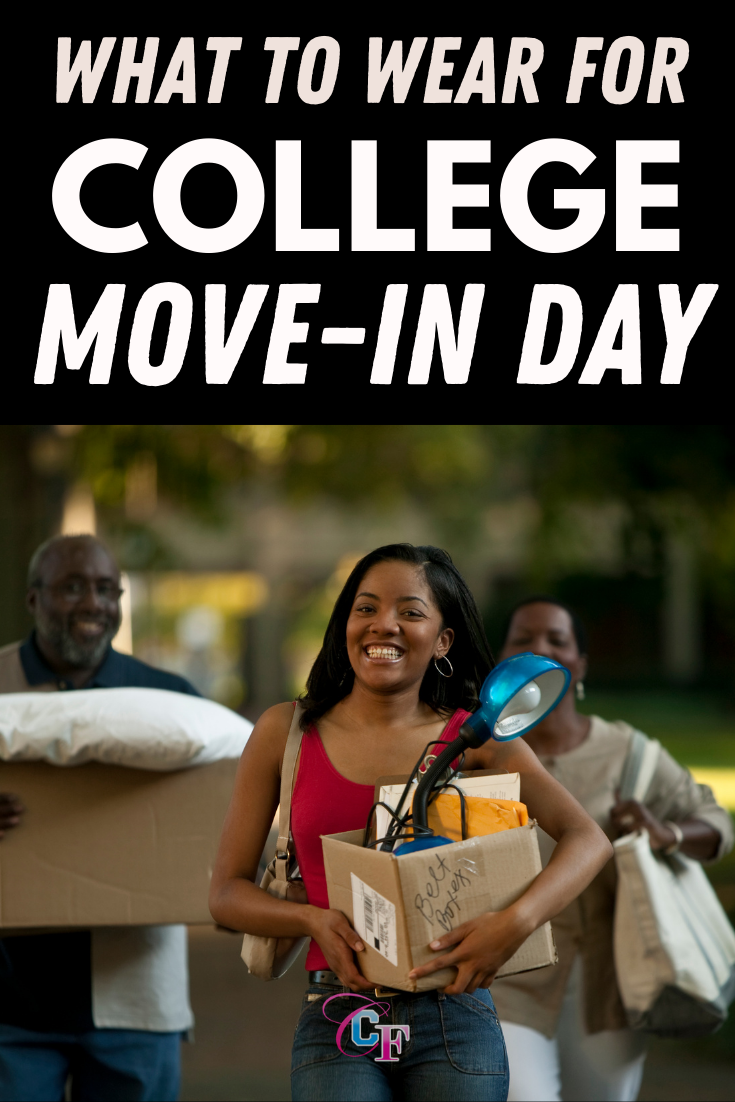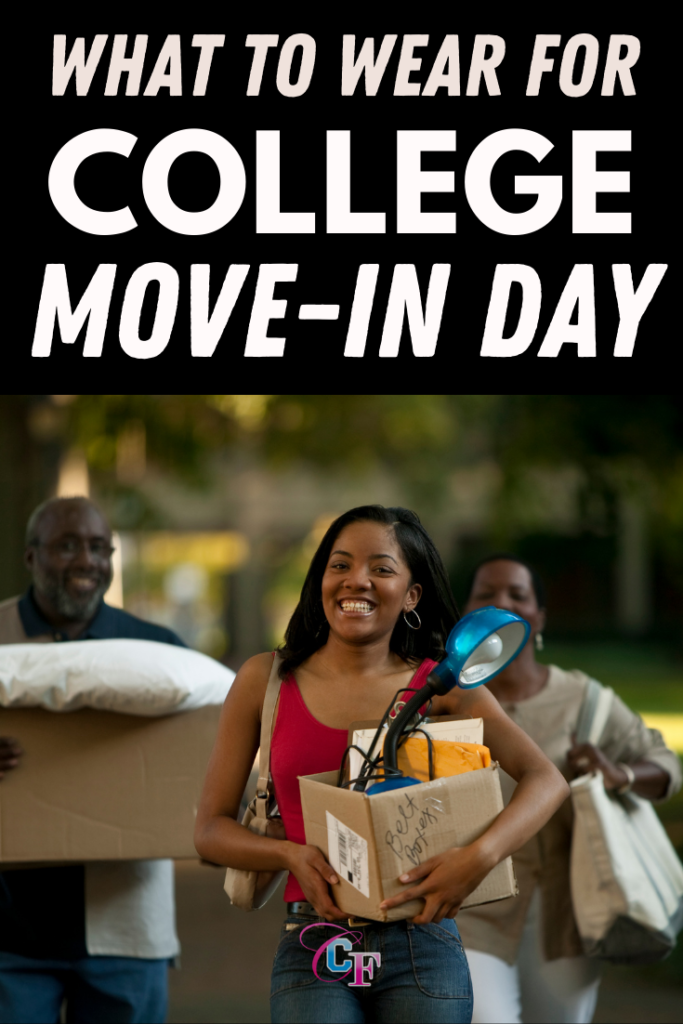 Move-in day is the beginning of your life as a college student (or the continuation, if you're a returning student) – and perhaps one of the most stressful days of the year.
I know it seems hard, but it's totally possible to lug all of your belongings into a tiny dorm room while still looking cute — after all, you want to put your best foot forward on your first day back on campus.
Ready to get started? Read on to pick up some tips on what to wear on college move-in day.
Related reading: First Week of College Outfits: What to Wear Your First Week Back to School
Tips on Dressing for College Move-In Day
Keep it simple. Move-in day is not a glamorous occasion. It's hot, sweaty, and you're going to be bending over to pick up boxes. Now is not the time to bust out your new mini skirt or wear anything too constricting. A simple pair of leggings or shorts will do the trick — bonus points if they have pockets, which will come in handy when you're trying to juggle your ID, keys, and random pieces of paper being thrust at you. For a top, pick a shirt that will allow you to move around comfortably but still express your personal style.
Minimize the accessories. Move-in day requires a lot of heavy lifting — literally. The last thing you want to worry about is an uncomfortable cocktail ring hurting your hand or your bangles jangling while you lift boxes. Instead, add pizazz to your outfit with earrings or a cute hair accessory — bonus points because it will help you keep your hair out of your face.
Unfussy footwear. You're going to be doing a lot of walking on move-in day — back and forth to your car, up and down stairs, etc. Now is not the time to wear a new pair of sandals guaranteed to give you blisters. Instead, pick a pair of shoes that are comfy and stylish. I would stay away from sandals, and especially flip flops, because you don't want to hurt your toes (or chip your pedicure!) if you drop anything. Nike Air Force 1s, Converse, or New Balances are the most popular choices on campus.
Now, for the move in day outfit ideas. If you want some cute, but also comfortable outfits that are perfect for college move-in day, this post will show you 4 outfit ideas that you should try.
Move-In Day Outfit #1
Since you will be doing a lot on move-in day and you will most likely be breaking a sweat, you should definitely consider wearing some athletic clothes!
When you think of workout clothes, you may be thinking of basic looks, but your outfit doesn't have to be basic. It's all about how you style your pieces and the colors you choose.
For example, if you love pink, like I do, try styling an athletic outfit around a pink top like this racerback athletic tank! Then, add a cute accessory to match, like this pink baseball cap.
Then, just pair the outfit with some cropped black leggings like these and some athletic shoes like these black and white Nike running shoes.
Also, if you want to add some extra comfort to the look, I suggest wearing a sports bra like this black Nike sports bra.
This will be the perfect comfy but cute outfit for your move-in day.
Move-In Day Outfit #2
If you have been following the recent trends in fashion, you have probably seen that graphic tees are HUGE right now! I love the idea of wearing a graphic tee for move-in day because it's cute and comfy, and it can be a fun way to show off your personality.
Looking for the perfect graphic tee for move-in day? I would purchase this super cute pink Powerpuff girls cropped graphic tee. It's such a fun throwback piece.
Next, pair the look with some high-waisted shorts like these denim shorts that will keep your outfit looking cute while also allowing you a good range of movement for lifting.
For shoes, I would totally go for the classic Nike Air Force 1s with some high ankle socks like these. Everyone on campus has these so you'll fit right in.
To accessorize, you could also do your hair with this cute white elastic headband to match. This will also make you look super cute while keeping your hair out of your face while you are moving your things!
Move-In Day Outfit #3
Another great option for what to wear on college move-in day is an outfit with biker shorts! This is one of my favorite fashion trends right now.
What I love about these shorts is they are super comfy, but also trendy and look good with almost any top. This makes them a great clothing item for move-in day because they will make sure you look cute in your outfit, while also keeping you comfy throughout the long day.
My go-to biker shorts are always black ones like these because they go with everything!
One way to spice up your outfit if you want to wear biker shorts for move-in day is to pair them with a cute and trendy top. So, I suggest going for this racerback tank that has a cute Y2K style butterfly on it.
And, don't forget about cute shoes and accessories! For this outfit, I also recommend wearing some white Nike sneakers like these Nike Air Force 1 Shadow shoes with some high ankle socks.
Finish the look with a cute necklace like this trendy gold chain necklace for some extra interest.
Move-In Day Outfit #4
You might not have thought about wearing a dress on college move-in day, but you can definitely make it work if you go for a loose, t-shirt style dress. (Pair some 5″ biker shorts underneath if your dress is on the short side.) Bodycon dresses will ride up when you move, but a loose and oversized dress won't.
All you will need to finish the look is a pair of all-white sneakers to match like these Fila shoes with some high ankle socks.
Also, add some accessories to make this outfit even more fun with these trendy chunky gold hoops and a cute orange scrunchie to match with your dress.
Related reading: 15 First Day of College Supplies You Need to Have on Hand
What college move in day outfit do you like the most?
Which outfit are you excited to wear for college move-in day? What outfit do you think will be best for move-in day?
Editor's note: This post was originally published in 2011; it was completely updated and revamped in 2021 with new photos and information.