This post may contain affiliate links, which means we may receive a commission if you purchase through our links. Please
read our full disclosure here
.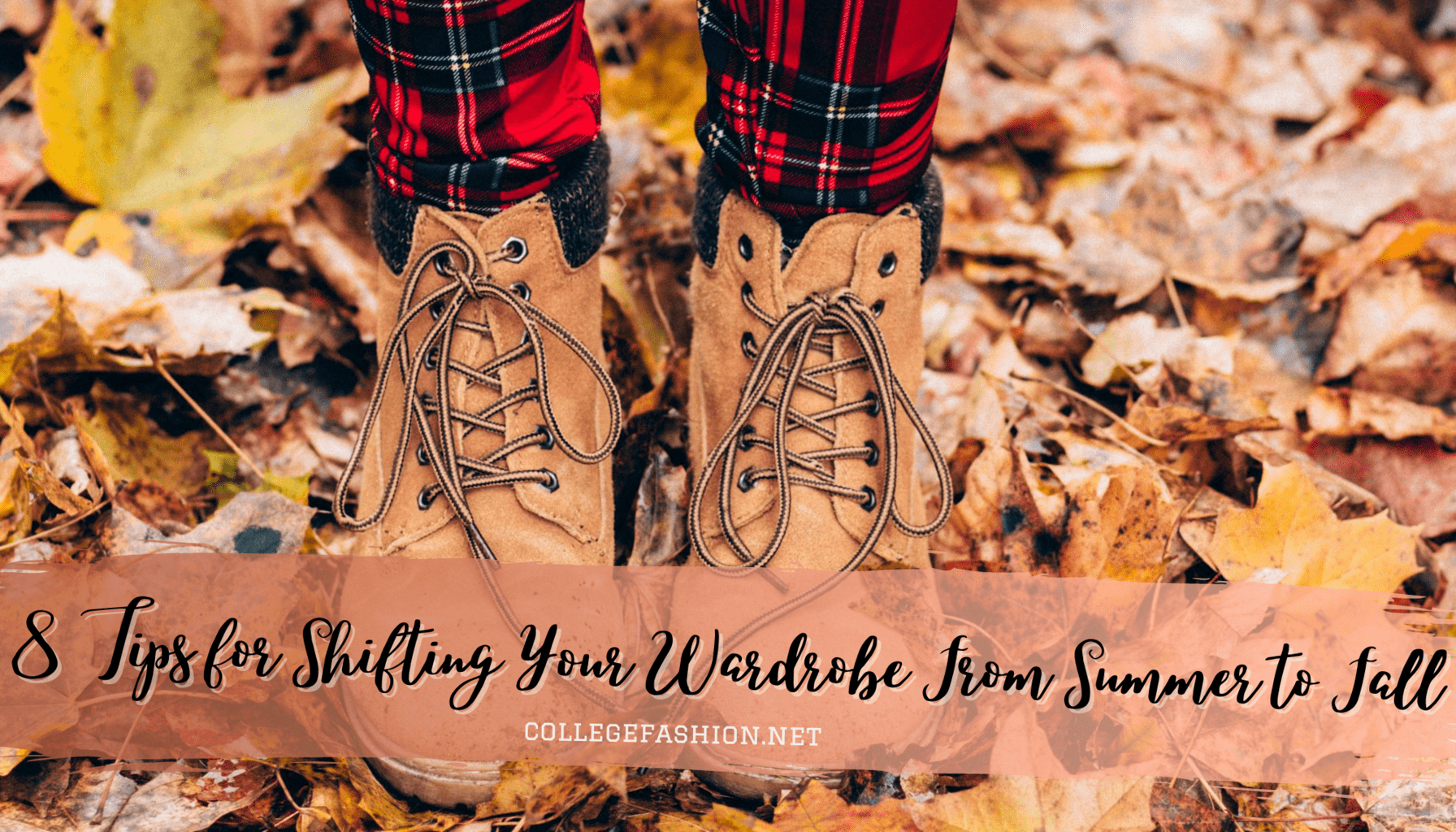 There is nothing more satisfying than the sweet transition from bright summer colors and hot weather, to dark tones and crisp winds.
Fall is arguably the best time of year. Pumpkin-spiced everything, cool temperatures, and – of course – cute fall trends.
However, the struggle of transitioning one's entire wardrobe over from sundresses to thick coats can be a challenge.
Here are eight simple tips to help you shift your wardrobe into the fall season.
1. Layers
Brisk air and cold mornings will likely have you reaching for your favorite cozy cardigan.
My favorite layers always consist of thick, warm jackets or sweaters over simple outfits, that way I am not freezing on my way to class and can simply remove one layer to reveal an adorable outfit underneath.
You can always get creative with your layers as well by adding a long sleeve shirt or turtleneck under a dress.
2. Statement Jackets
I love a good jacket, but I found myself – several seasons ago – spending way too much money on coats that I only use every now and then.
The key is to find a few statement jackets that will work with several outfits. My trick is to shop for jackets in darker colors like brown, black, and jewel tones.
Need help finding a great jacket? Check out our guide to 2020's best fall jackets.
3. Keep Your Summer Dresses
This tip will keep you from putting those summer dresses away too early. It's easier to transition sundresses into fall than you would think!
Throw a knit sweater over your favorite summer dress and add a belt to bring out your silhouette.
Still chilly? Try adding thick tights or leggings!
4. Introduce Darker Colors
As the leaves change colors, so do our wardrobes!
Begin to introduce darker colors into your outfits. My favorites are typically dark brown, oxblood red, violet, and muted orange tones.
Rather than styling your favorite bright, floral blouse with white jeans, consider opting for a dark red sweater. It's that easy!
5. Boots, Boots, Boots
Like jackets, boots are an essential element of your fall wardrobe.
Find those perfect brown or black boots that will match several outfits. Versatility and wearability is key!
A functional, staple pair of boots can go a long way. I typically keep my black booties and my grey thigh-high boots on hand.
It is actually amazing how great boots go with so many styles, ranging from dresses and tights to jeans, and even shorts with cardigans!
6. Tights
Putting your shorts away until the spring does not have to be a necessity. Play around and style a pair of dark-colored shorts with some tights – you may be surprised at how great they look together!
I tend to stick with darker tights for more versatility, but more power to you if you are a bright tight kind of person!
7. Bags
There is something to be said about how put-together you look when you match your perfect fall outfit with a great bag.
I typically style most of my outfits with an adorable cross-body bag in a neutral color. If your whole outfit is dark, maybe go for a bright cream bag to make it pop.
8. Belts Are A Must
Belting is a lifesaver for several reasons.
First, a good belt makes an outfit come to life and gives it personality. In the fall, campus becomes a sea of dark hoodies and leggings, and a great, belted outfit will make you look more professional than your peers.
Faux snakeskin or crocodile prints are ultra-versatile and the texture is interesting.
You can belt just about anything, from dresses to jackets and sweaters. Trust me, the options are endless.
How will you be transitioning your wardrobe this fall?
We are still a few weeks away from fall, but it is never too early to start transitioning your wardrobe into the next season. Let us know your thoughts in the comments below!