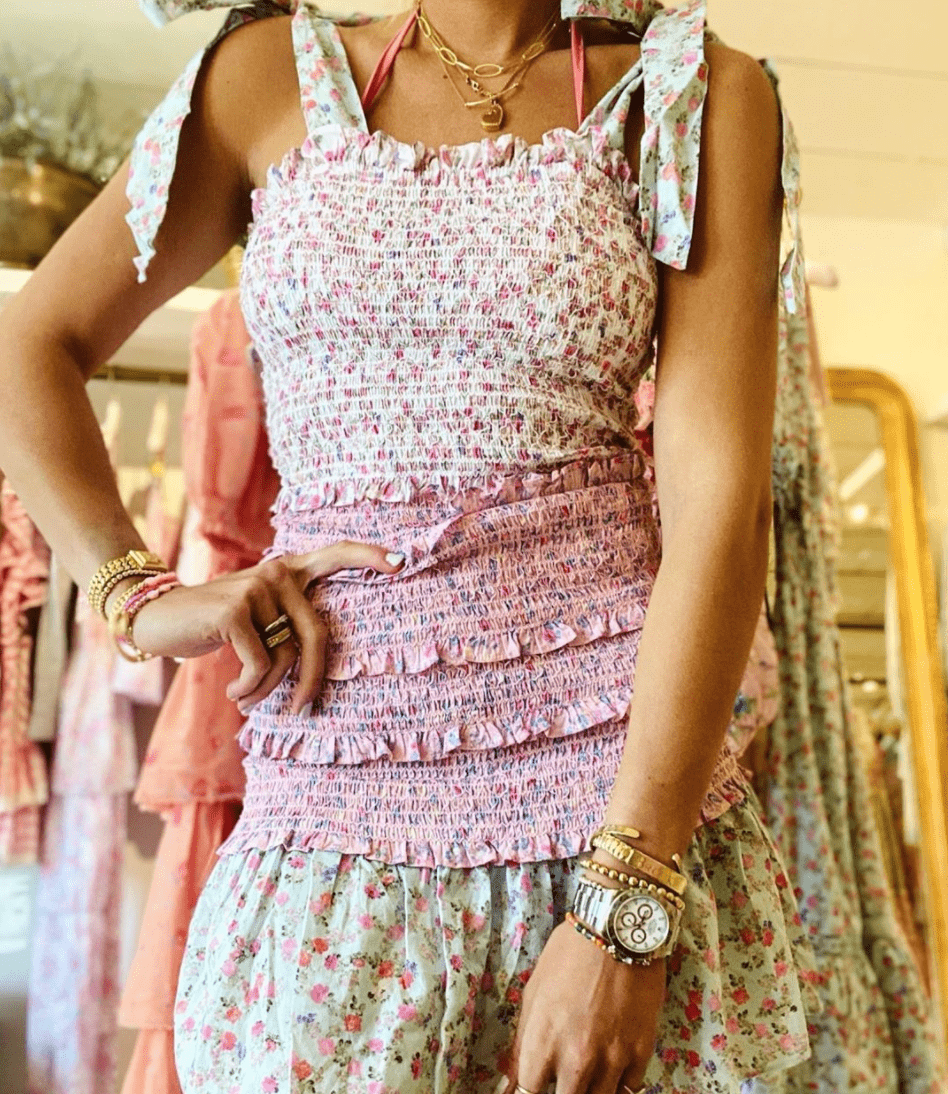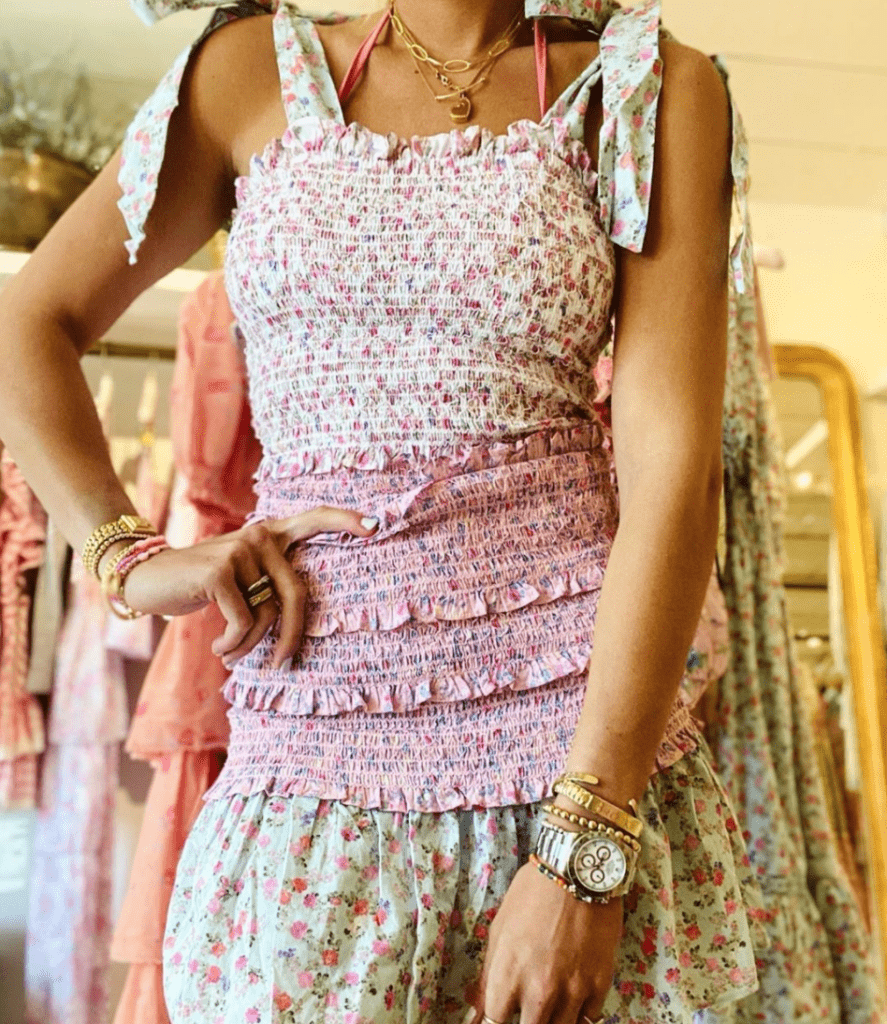 Smocked clothing has been making a huge comeback lately (and for good reason). It's comfortable, versatile, and looks amazing on everyone.
Smocked clothing is simply fabric all bunched up with elastics, allowing it to comfortably hug your body. Smocked pieces are naturally fitted to your body without tailoring. So whether you have a small or large bust, or are slender or curvy, the beauty of smocked clothes is that they conform to you.
Most of the time we see smocked clothing in '90s throwback type outfits. (Smocking was a huge trend in the '90s!) However, this style can also be romantic and feminine when styled right.
Whether you are headed to the beach, brunch, shopping, or vacation, smocked clothing is a beautiful choice that works for a variety of looks.
Below, I'll share a few go-to outfits that feature smocked clothing:
Smocked Clothing Outfit #1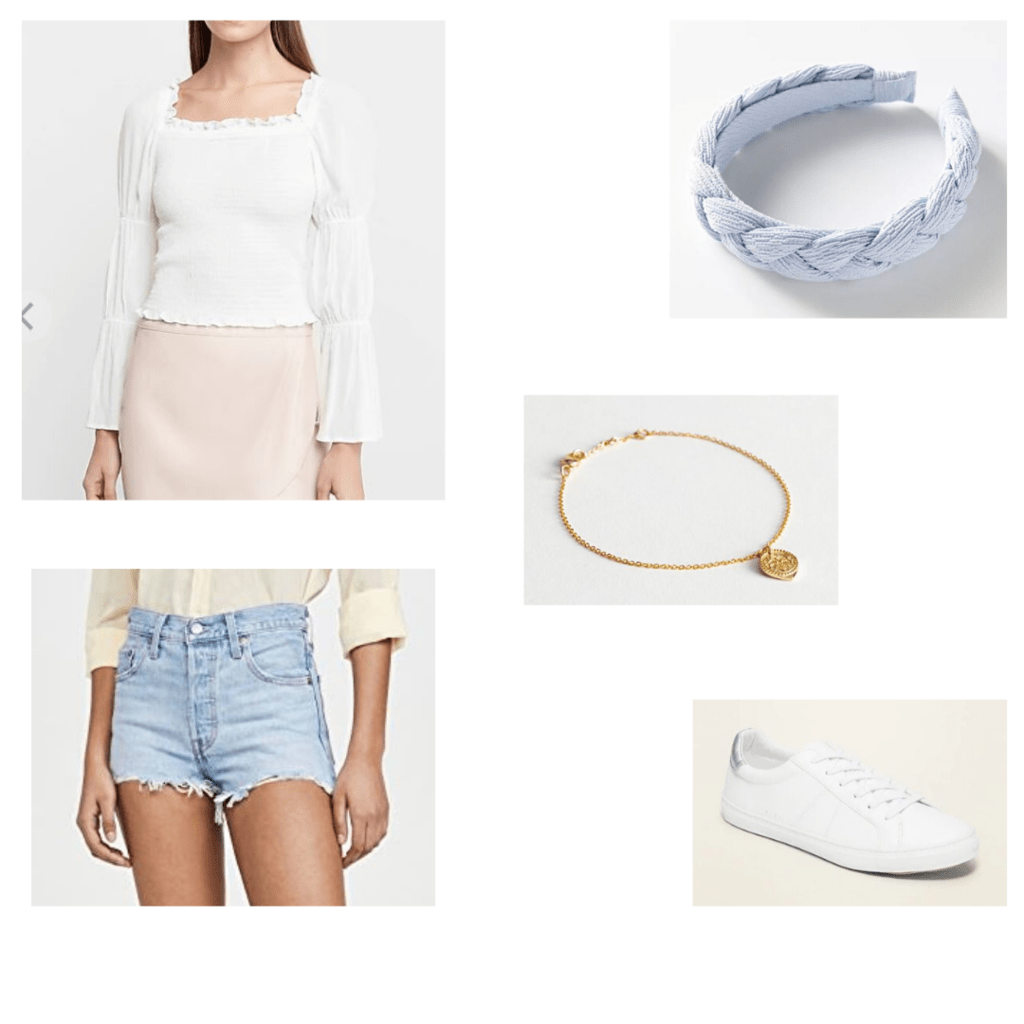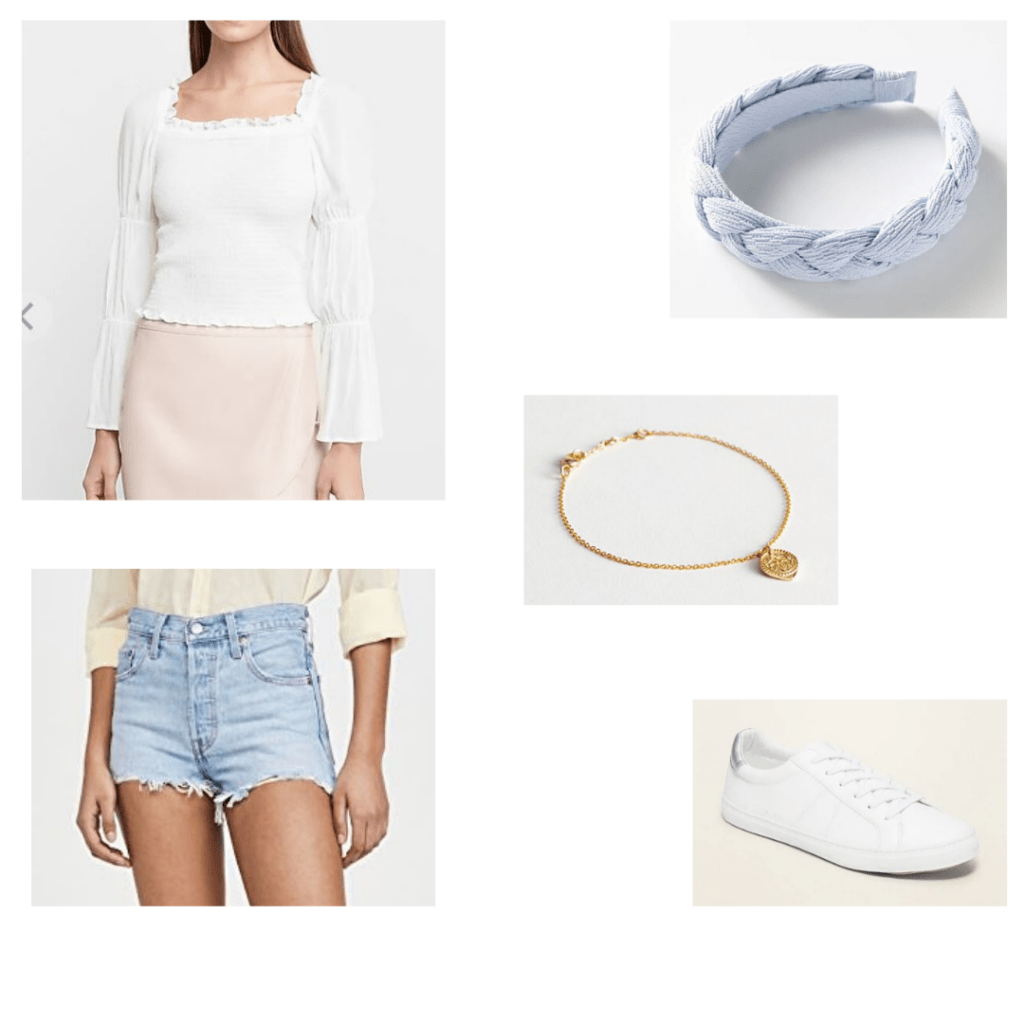 Products: Shirt – Express, Shorts – Levi's, Headband – Urban Outfitters, Bracelet – & Other Stories, Shoes – Gap
A smocked top is the perfect combination of casual and elegant, and here I've styled one into an outfit inspired by the above look from Southern Curls & Pearls.
Mixing an uber feminine smocked blouse with distressed shorts creates a balanced, everyday outfit you'll love. It's a perfect choice for enjoying all summer, no matter your plans.
By adding little white sneakers such as these faux leather ones, you'll remain comfortable all day. Finally, the addition of this headband brings a pop of color and softness to the outfit.
There you have it: A cute, charming and comfy look for summer!
Smocked Clothing Outfit #2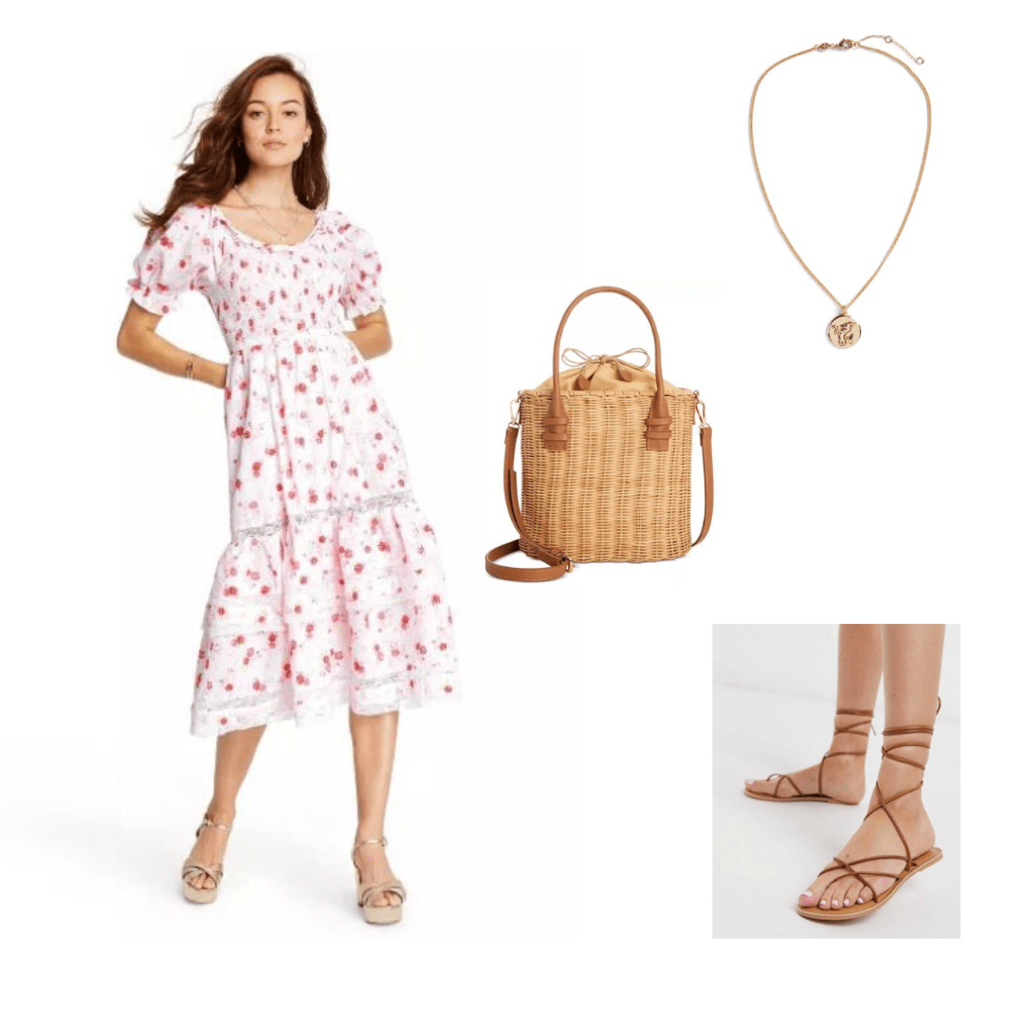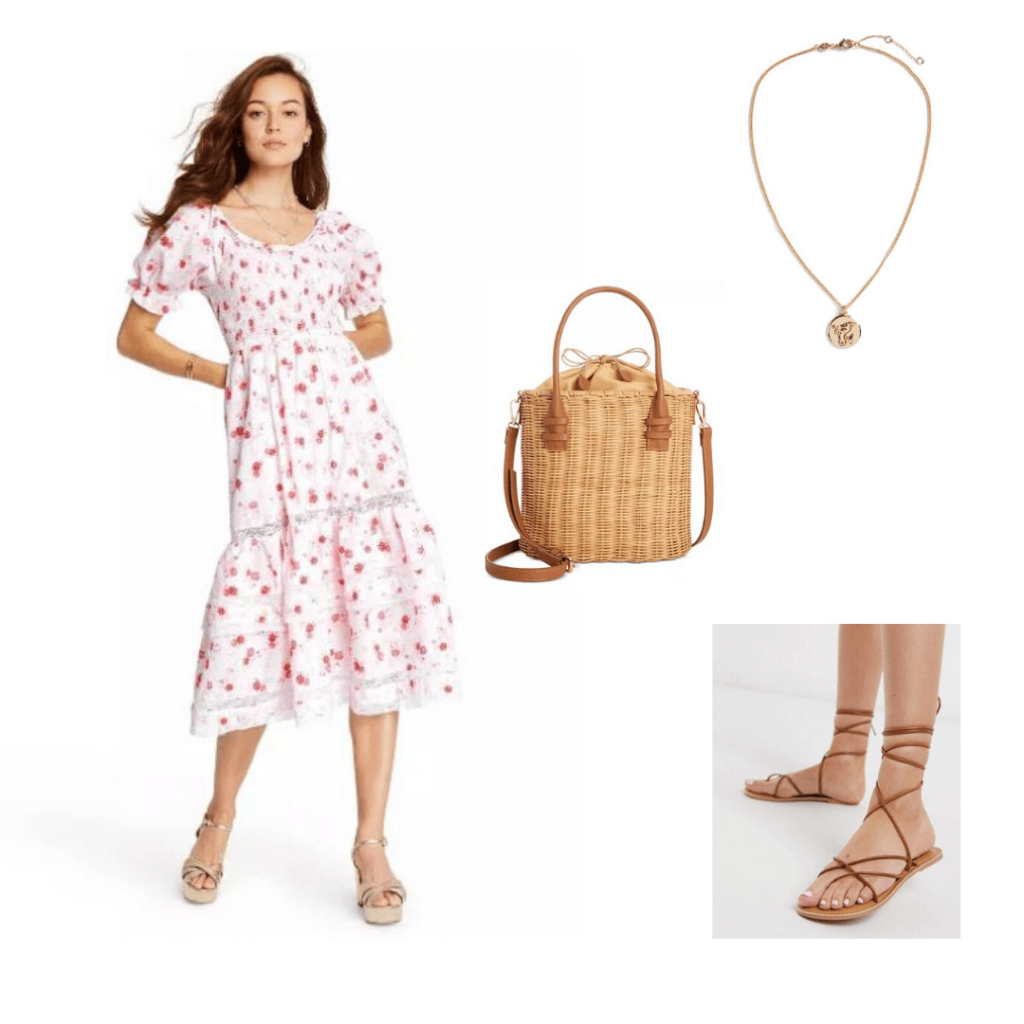 Products: Dress – Target, Necklace – Banana Republic, Purse – Macy's, Shoes – ASOS
An obvious choice for a feminine smocked look is a summer dress. Nothing is more charming, classic, or girly.
If you ask me, the dreamiest dress for any summer event is this Target x LoveShackFancy little number. It reminds me of the style in Emma (2020) but is totally modern, too. From the silhouette to the delicate floral pattern, this dress is a must for a romantic, everyday look.
Since the dress features a floral pattern, puff sleeves, and a tiered skirt, keep your accessories simple for balance. These strappy sandals pair well, as they're light and minimal. Finish with a basket bag and dainty necklace for a charming, sweet look.
Smocked Clothing Outfit #3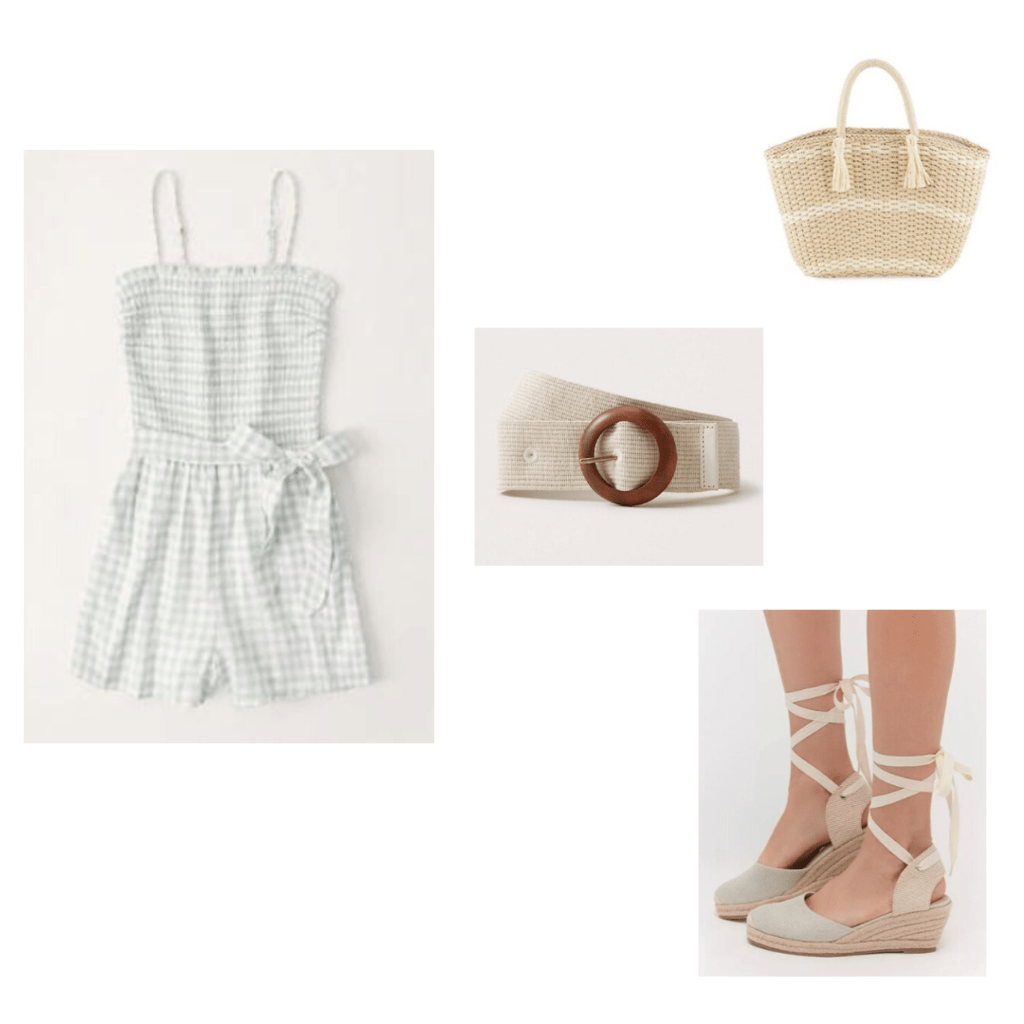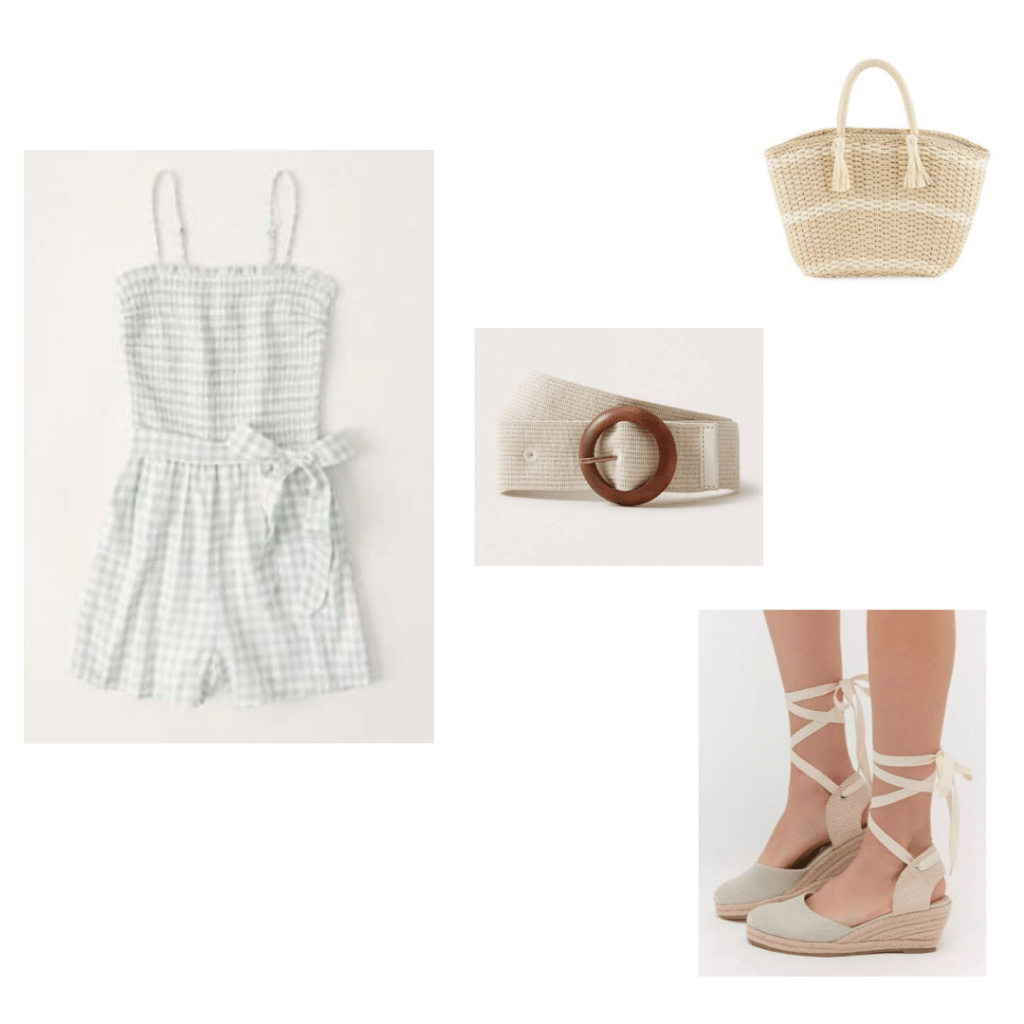 Products: Romper – Abercrombie, Bag – Last Call, Belt – Abercrombie, Shoes – Urban Outfitters
For a fun outfit that could be worn for beach days, bbqs, shopping, or vacation, try a little romper.
This gingham smocked romper from Abercrombie has a sweet, easy breezy look. Soft, cute, and featuring removable straps and a belt, this romper is a must-have for the season.
Change up the look by removing the belt, replacing it with this woven one. This play with texture adds a little extra interest to the outfit. Finish off the look with these charming espadrille wedges and a little straw tote.
How will you be styling smocked clothes this summer?
Are you a fan of this trend? Do you own any smocked pieces yet? Are you going to invest in any soon? Let me know by leaving a comment down below.