This post may contain affiliate links, which means we may receive a commission if you purchase through our links. Please
read our full disclosure here
.
Sunny spring days are honestly one of the best things in the world (next to fashion and food, of course).The bright blue sky, the warm rays on your back, and the sounds of birds chirping all contribute to their overall wonderful nature. The best thing about these days though? Wearing sunglasses.
Serving both stylish and functional purposes, sunglasses really are the ultimate accessory. Trust me, I have about 15 pairs.
Sun too bright? Sunglasses.
Hair not cooperating? Sunglasses.
Want to accessorize? Sunglasses.
Secret people watching? Sunglasses.
Need to block out the haters? You guessed it – sunglasses.
In all seriousness, sunglasses really are important for protecting your eyes. Just make sure they're UVA/UVB certified! Plus, there are so many different styles to choose from – you can go for a new look every day.
If you still haven't found a favorite pair of sunglasses, look no further! Take the quiz below to find out which style you should try.
Quiz Results!
Below are the results to the quiz. If you haven't taken it yet, please don't peek! I've created an outfit to go with each style of sunglasses. Scroll down to take a look:
Aviators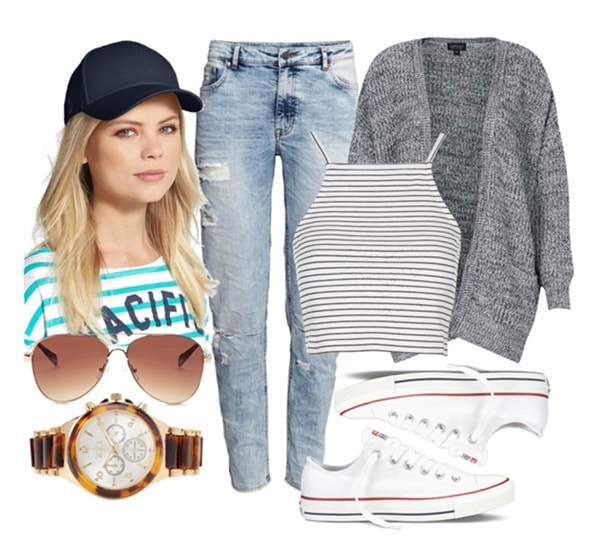 Products: Top, Cardigan, Jeans, Cap, Sunglasses, Watch, Sneakers
Your attitude and style are the perfect fit for a classic pair of aviators. With these stylish sunnies, you really can't go wrong! I've paired them with "girlfriend" jeans, a striped halter, a slouchy cardigan, and navy cap for the ultimate laid-back look.
Round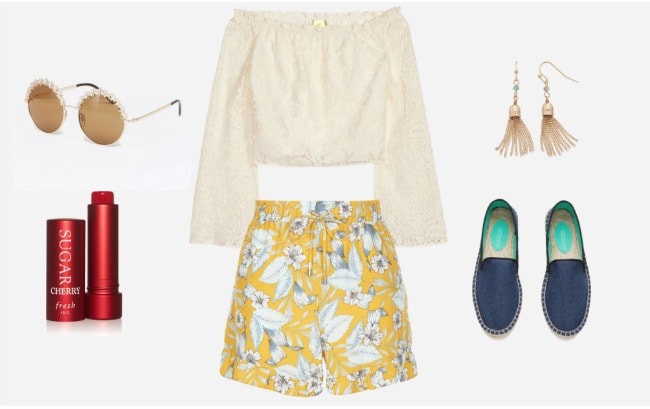 Products: Skirt, Top, Jacket, Sunglasses, Bag, Sandals, Ring
A pair of round sunnies are a great way to channel one of our favorite Spring 2015 trends – the '70s. These frames bring a distinctively bohemian vibe to any outfit. Pair them with a breezy maxi dress and your trusty denim jacket for that music festival you've been looking forward to for months.
Oversized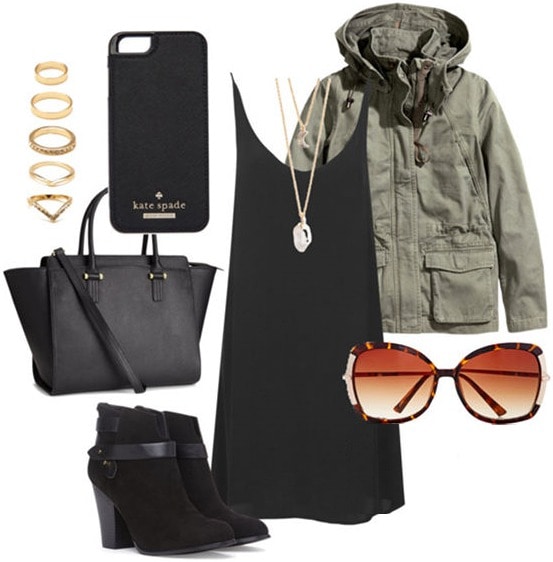 Products: Dress, Jacket, Sunglasses, Booties, Bag, Phone Case, Rings, Necklace
Your oversized sunglasses will look perfect when paired with a black slip dress and heeled booties. These pieces are simple and chic, just like your style. Throw on a lightweight jacket, and you'll be good to go.
Cat Eye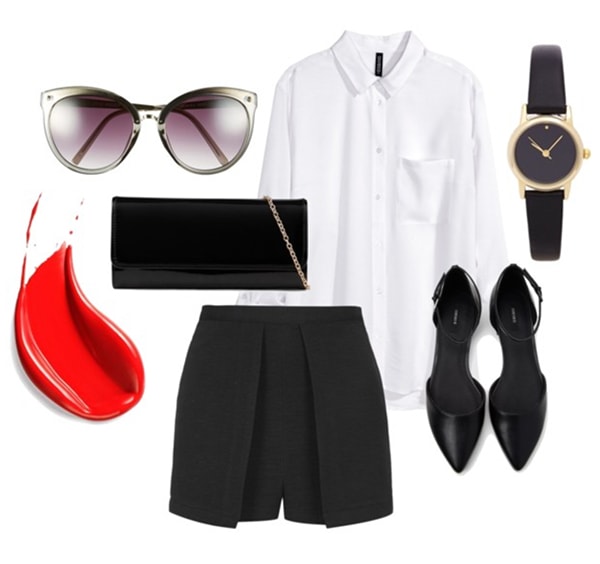 Products: Blouse, Shorts, Sunglasses, Sandals, Watch, Bag
Your distinctively vintage style calls for a pair of cat-eye sunnies. They'll act as a quirky accessory when paired with tailored black shorts and a classic button-up. These fun and fierce frames are the perfect complement to your signature red lip.
What do you think?
Why do you love your sunglasses? Which of style of sunnies is your favorite? Would you wear any of these looks? Let us know what you think in the comments below!