This post has 10 NYC outfits for your next vacation to the Big Apple.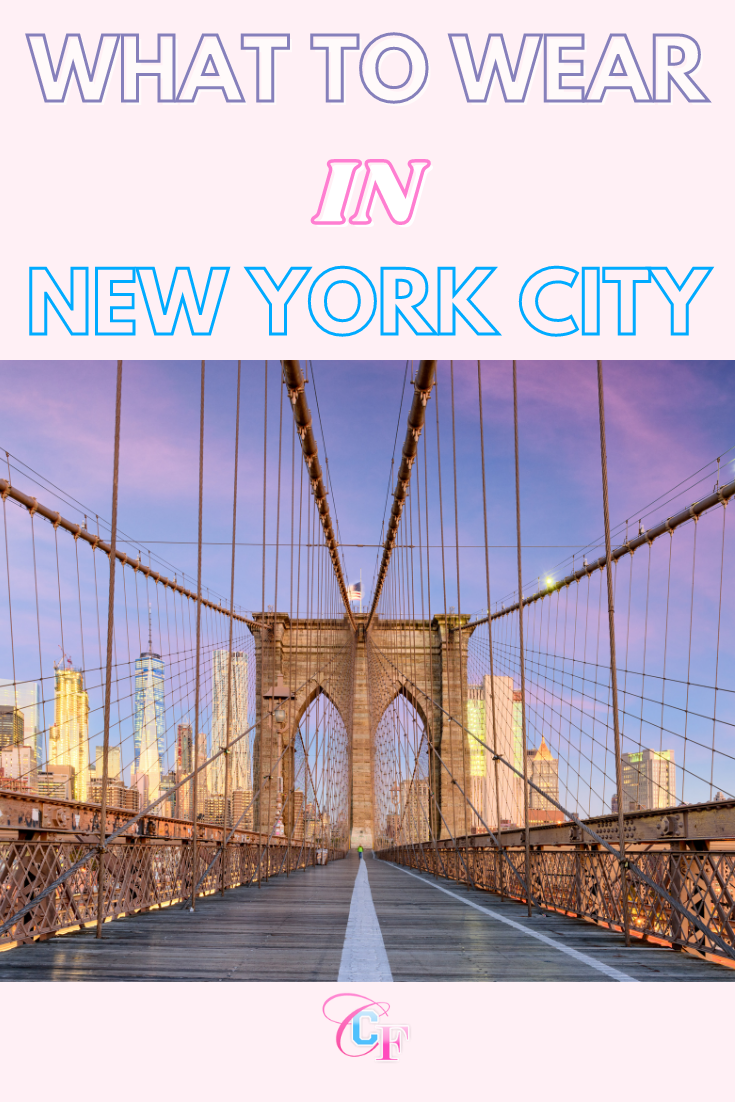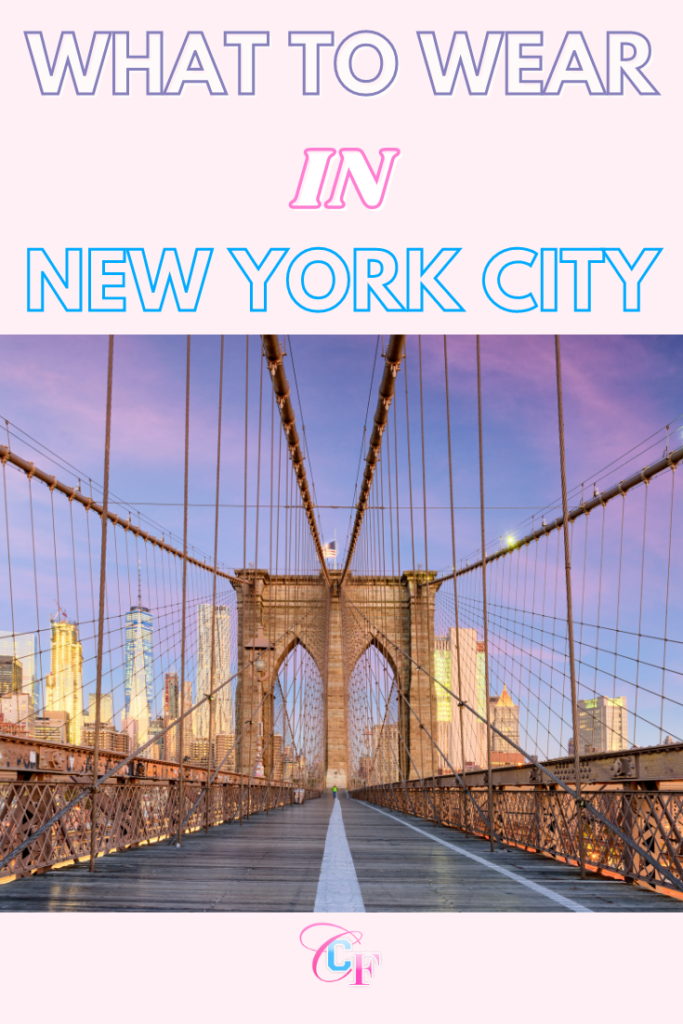 From being one of the fashion capitals of the world, to a goldmine of modern architecture, to a hub of culture, New York City attracts millions of visitors every year. I am a wannabe New Yorker so naturally, I am the most annoying tourist every time I visit.
No city has captured my heart quite like NYC and no city makes me feel so free to wear what I want. It's a metropolis for the bold and it thrives on diversity. The city is bustling with culture from Broadway to the Bronx.
If you are planning a trip to New York, here are a few outfit ideas for every stop on your itinerary. Just remember: dare to wear what you love. Mix colors and fabrics! Play around with silhouettes! Defy trends and find your own style.
New York City Look 1: Main Attractions
You just can't miss the Empire State Building, Times Square, and the Statue of Liberty. Will this make you be a basic tourist? Yes. But these are must see sights if you have never been to The Big Apple.
For the day, sport a tan-based outfit with a cozy turtleneck sweater and matching boots. The chunky heel on these is of the utmost importance, as you will be doing a lot of walking. The bold, red miniskirt is the perfect flavor for fall. Accessorize with a brown shoulder bag and gold jewelry.
NYC Outfit 2: Dinner on the Hudson
One of my favorite memories from NYC is taking a dinner cruise on the Hudson at sunset with my family. The view, the food, the music, and of course, the photo op, all made the night magical.
Who says a little black dress has to be so… little? There's nothing little about these sleeves, and it's just the kind of drama NYC craves. Pair it with some teal stilettos that would make Carrie Bradshaw proud! This is a great opportunity to rock some sparkly, silver jewelry as well.
New York City Look 3: Museums
I've been to NYC seven times and without fail, every time I make time for a visit to the Metropolitan Museum of Art. While there are masterpieces in every room, I always find myself spending hours examining every detail of the Costume Institute's Exhibit.
You can't go to New York without going to a museum and if you want to look the part of an art connoisseur, you have to dress like it. Bring a youthful energy to a tweed look with this green and white blazer dress. Finish it off with some ankle leather boots and on-trend ruched bag.
NYC Outfit 4: Jazz Club
Visiting a Jazz club in Harlem is an experience you'll never forget. You will feel like you're being transported to another time! The energy is contagious, the music is inspiring, and you'll want an outfit that makes dancing fun.
A wrap dress will give you the perfect mobility and coverage for a night of dancing (we have Queen Diane Von Furstenberg to thank for that!). Try using complimentary colors like blue and orange. It may seem extravagant, but it will look good because the color theorists say so. I will warn you however, wear heels at your own discretion. We do love a good sneaker option for a night out.
New York City Look 5: Brunch
"On the Upper East Side, we don't do breakfast. We do brunch." You know you've seen a show too many times when you can recall from memory the most irrelevant quotes. [Side note: consider taking a Gossip Girl tour of NYC!]
If you're planning on going to brunch, a cute floral dress for fall will serve as the base for a perfect outfit. Miranda Priestly might even say "Groundbreaking." Throw on a fedora and reach for a wine colored purse for dramatic flare.
NYC Outfit 6: Brooklyn Heights Promenade
One of the best views of the city can be found at the Brooklyn Promenade. Really, a tour of Brooklyn should be a day of its own! I love the style there. Everyone always looks so fun and edgy.
Pair a groovy shirt with a throwback 70s print with some comfy knit pants. Pink Converse made of sustainable materials are perfect for hitting the road. Don't forget some delicate jewelry to finish off your look.
New York City Look 7: Broadway
The stars may not shine in the New York City skies but they sure do on Broadway! Watching one of New York's iconic musicals is must do for anyone visiting the city. It's an experience you will never forget.
Dress for the part in some bold sapphire jewelry and hot pink top. Nail the New Yorker look with some sleek leather boots and skirt, and don't forget the coat that covers it all up for the big reveal when you step into the theater.
NYC Outfit 8: Central Park
Central Park is the set of basically every Law & Order episode and every one's favorite Instagram location. In all my visits, I still don't believe I've been able to explore the entire city park. It's so large that I really don't know how anyone could.
Rachel Green is forever the fashion queen of New York City, so for a day at the park there's no one better to emulate. A retro skirt with tan boots, a halter top, and a sleek brown leather blazer would make her jump for joy.
New York City Look 9: The High Line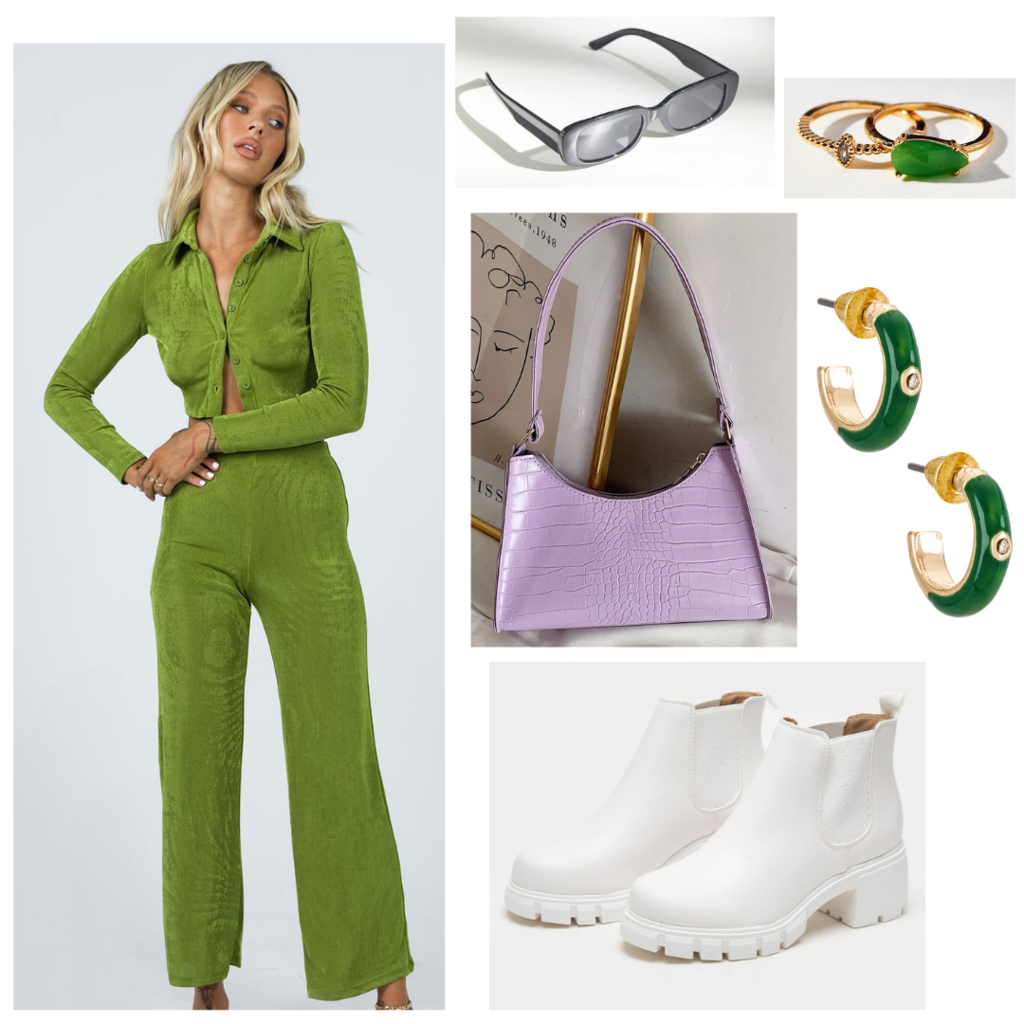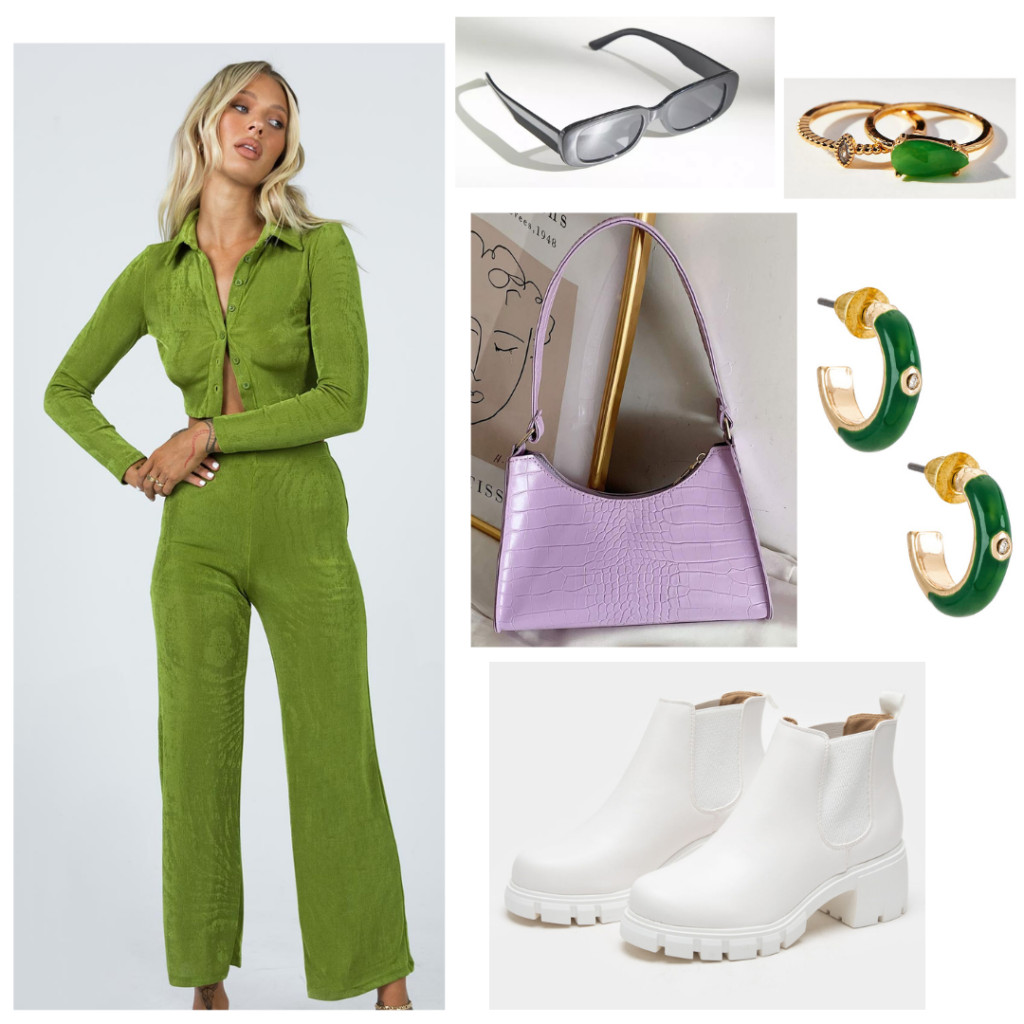 A hidden gem of New York is The High Line which is a testament of the beauty of both nature and the city.
The meat packing district is pretty much as cool as it gets, so don't be afraid to wear something fun like a coordinated green outfit. Throw on some comfy white sneakers to walk down the former tracks. Styling tip: wear an unexpected color (like lilac) on an already colorful look and then throw on some dark rectangular shades and people will be confusing you for the likes of Gigi Hadid or Kendall Jenner.
NYC Outfit 10: Night Out
No one does night life like New Yorkers. However, it's very cold in the city at night during the fall, so I suggest you wear some pants and a warm coat like this show-stopping motorcycle jacket.
Go for some deep colors like these wine colored boots and deep emerald velvet corset to contrast with shimmery leather pants. Most of all, make sure you're comfortable because it will be a long night.
What's your favorite thing to do in New York City?
New York is my favorite city in the world but I've learned people either love it or hate it. Hopefully with a list of where to go and a blueprint for experimenting with your clothes, you'll be part of the latter group.
Now don't try to reach me because I'm mentally boarding my flight a week in advance and putting my phone on airplane mode. New York City here I come! What would you like to see on a trip to The Big Apple? What's your favorite New York City outfit?