"This year, I'm going to go to the gym!" – Everyone
We've all been there. At the start of each year, we all set our New Year's resolutions and more often than not, they include fitness goals.
However, in true New Year's form, after about a week we start to tire of daily gym sessions and the motivation begins to fizzle out. Losing that motivation is so disappointing!! You didn't set a goal for no reason! So how do you fuel your fire to push through the slump?
Enter: Cute workout outfits! When you look good, you feel good! And where better to show off your awesome outfit than the gym? I know from personal experience that when I have my favorite workout leggings on, I feel like I can rule the world.
So who better to look to for workout outfit inspiration other than America's fashion queens themselves? Yes, I mean Kim, Khloe, and Kourtney Kardashian. Here are some style ideas inspired by them that you can keep in mind as you put together your workout looks.
Kim
Everybody knows that Kim is the queen of bike shorts! Bike shorts are a hot trend for spring 2019 and a great choice for they gym. They are squat-proof so that you can feel confident — and covered up — as you kill your workout.
Kim also loves to wear metallic fabrics and unique designs during her workouts. Try switching up the styles of your tops and adding metallics to your gym outfits; it's sure to give your workout look some flare!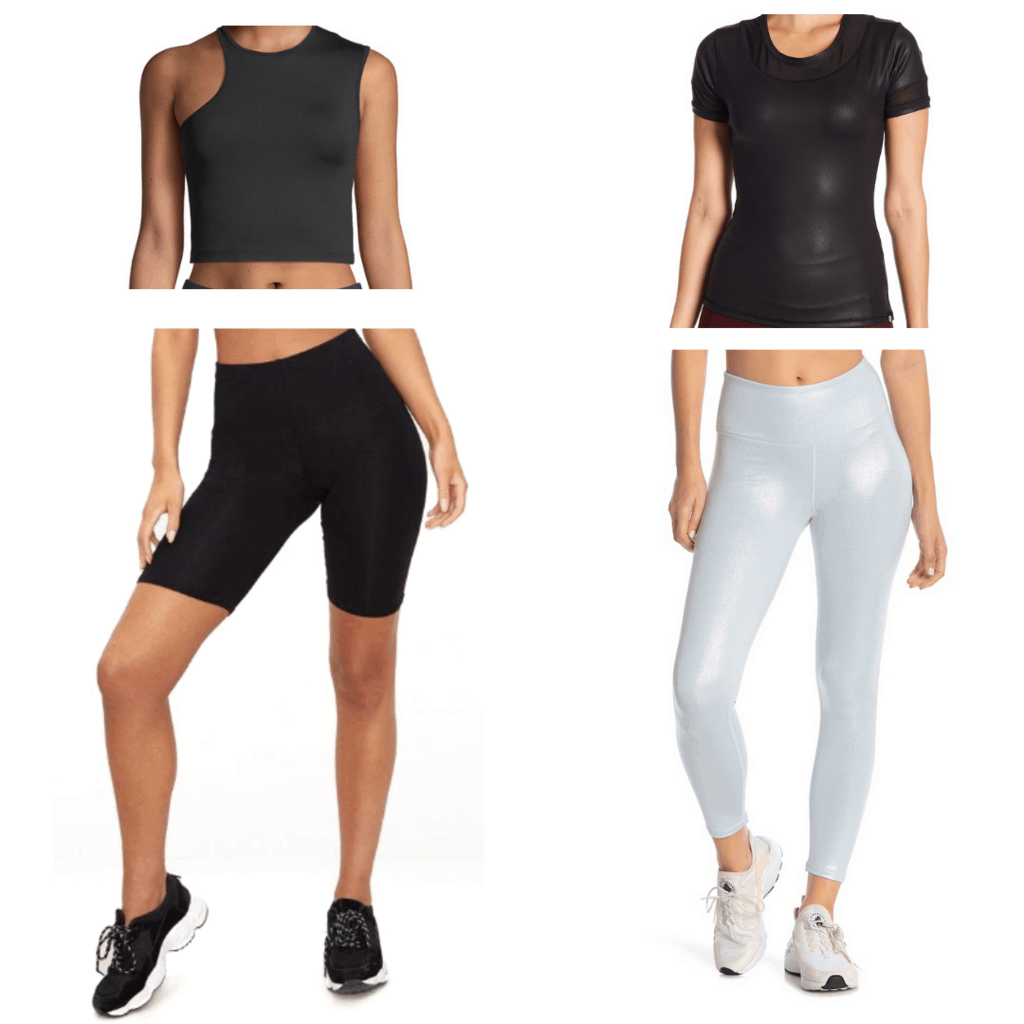 Products, left to right: Cropped tank – Neiman Marcus, Biker shorts – Pretty Little Thing, Active tee – Nordstrom Rack, Leggings – Nordstrom Rack
Here are some affordable ideas for your potential Kim K-inspired sweat session! They include her love for biker shorts, metallics, and chic designs.
Khloe
Khloe LOVES bright colors; she is not afraid to stand out! If you are looking to put some pep in your step, try wearing a pair of neon leggings or a cute matching set like these ones that Khloe is wearing.
Nothing is more fun than a patterned workout outfit! Khloe doesn't shy away from patterns. She even created a cheetah print workout line for her brand, Good American. So make like Koko and try something new with a patterned top or sports bra! You won't regret it.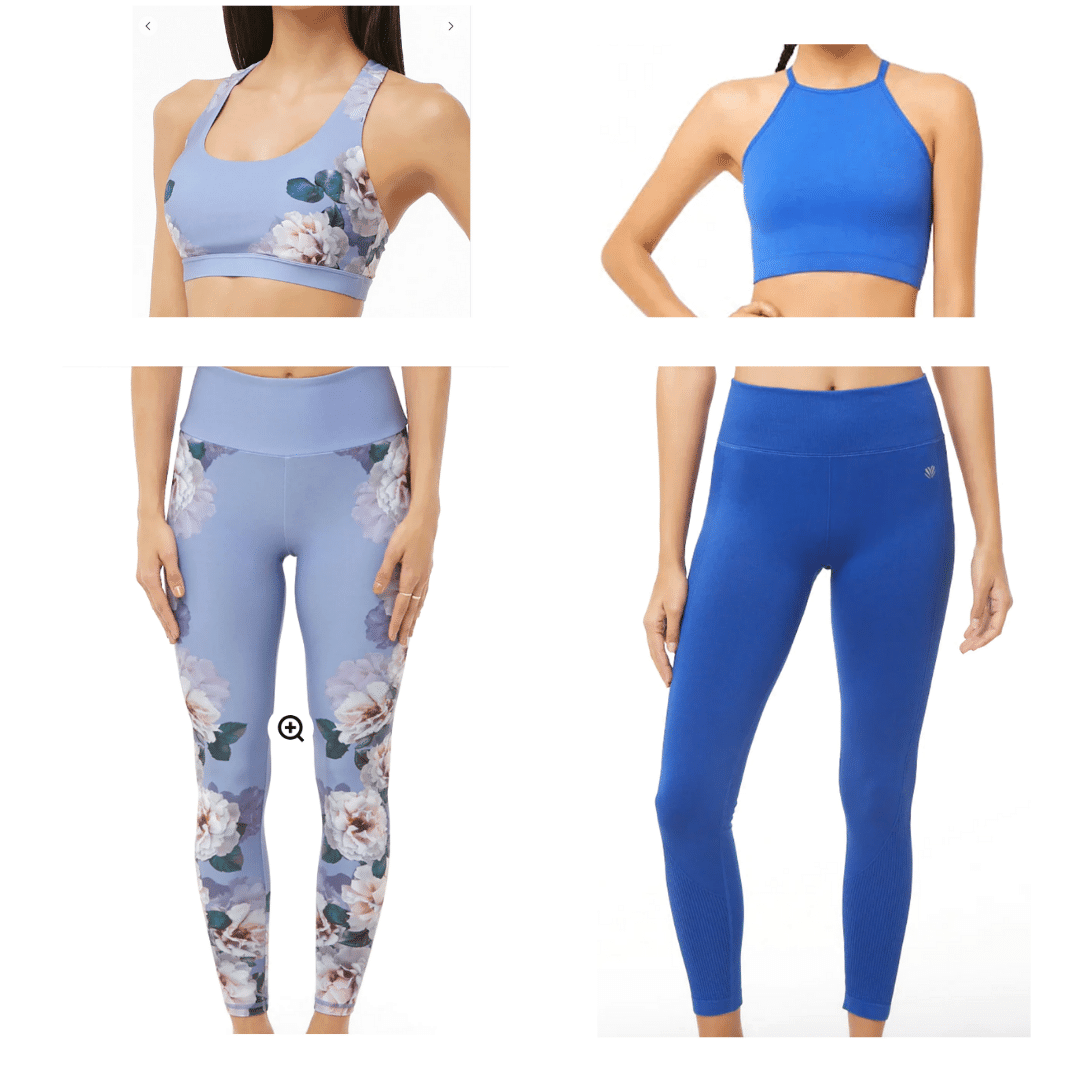 Products, left to right: Sports bra – Forever 21, Leggings – Forever 21, Cami top – Forever 21, Leggings – Forever 21
Here are some fun outfits that fit all of the Khloe criteria! Whether you go colorful or try a pattern, you are bound to rule the gym.
Kourtney
Kourtney sticks to basics when it comes to her workout style, and for good reason: You can never go wrong with black! Nothing means business more than a black workout top and a pair of black leggings. Put together your favorite basics for the gym and you're sure to meet your workout goals.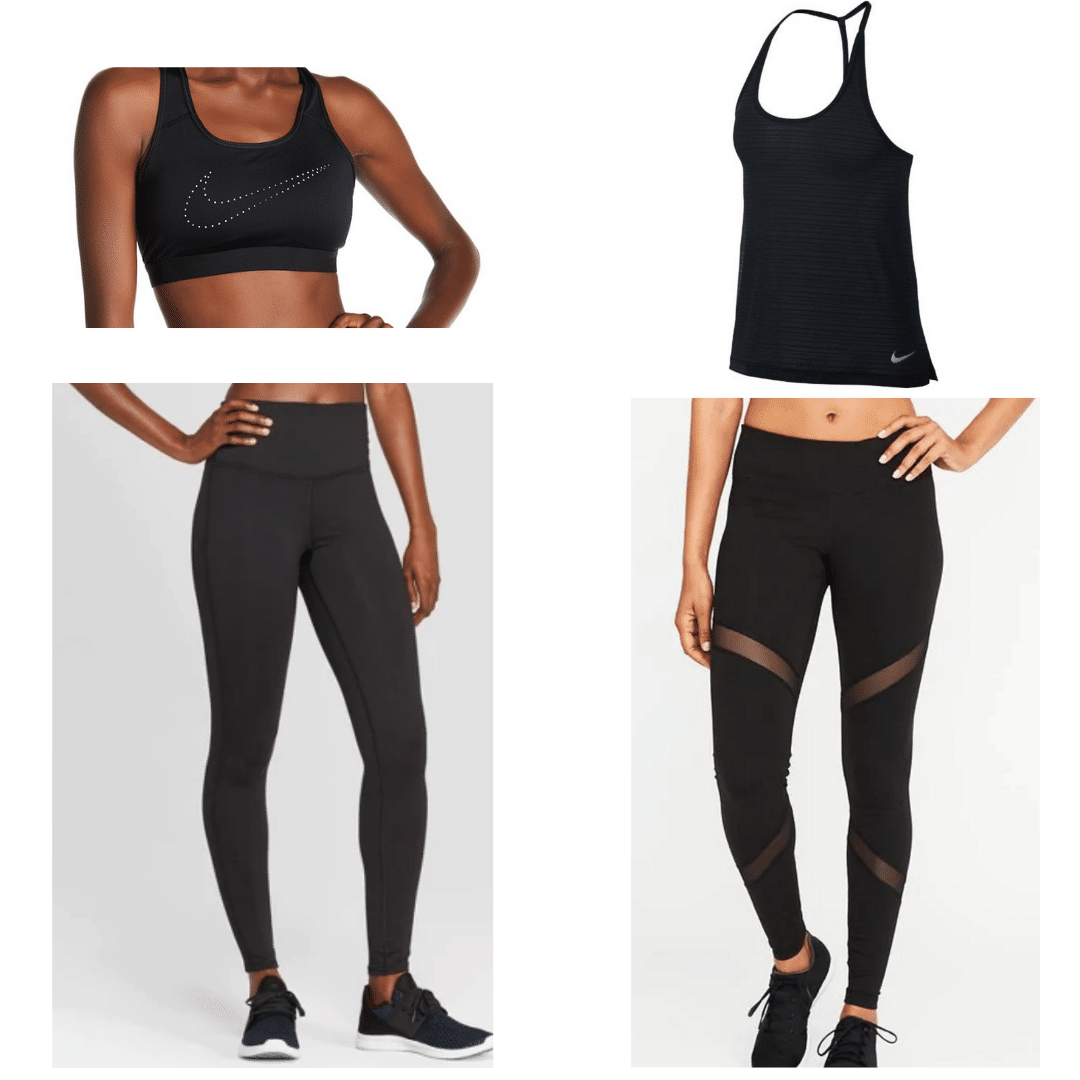 Products, left to right: Sports bra – Nordstrom Rack, Leggings – Target, Tank top – REI, Leggings – Old Navy
Here are some ideas for clean, all black, Kourtney-inspired workout outfits that aren't going to break the bank! Give them a try.
Which outfit is your fave?
Which Kardashian sister's fitness style will you try this New Year? Leave your answer in the comments below!