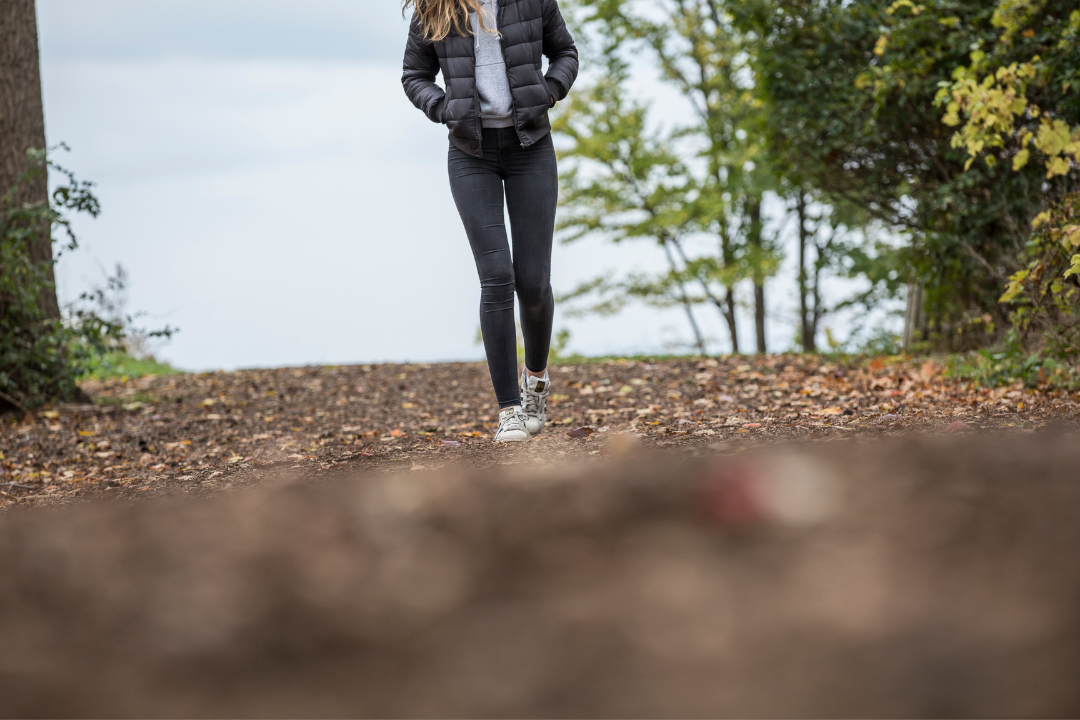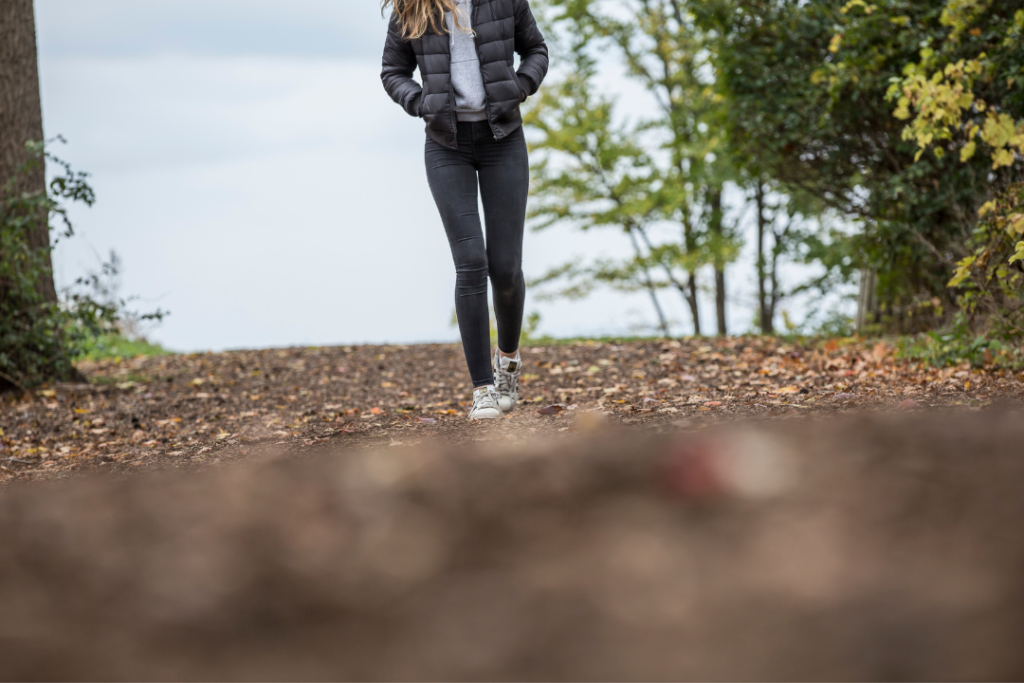 What's not to love about leggings?
They're comfortable. They hold everything in. They're great at making lazy outfits look sleek and stylish. They're inexpensive. And there's something so retro fabulous about them.
I for one am a huge fan.
But one of the most prolific fashion rule to emerge over the last few years is the danger of wearing a pair of leggings as pants. From Blair Waldorf to Conan O'Brien, it seems like everyone has a passionate opinion on the right way to wear this humble garment.
But as with most pressing debate in life, nothing is black and white. What if you're wearing a tunic? What about running tights or yoga gear? What's the rule on jeggings? Aren't really tight pants pretty much the same thing?
Is it ever OK to wear leggings as pants? Or, why is wearing leggings as pants so frowned upon?
I've researched both sides of the argument, and have developed a few guidelines of my own to help steer me in the direction of what I feel good and confident wearing. After you read, leave a comment and tell us where you weigh in on this argument. Ready to debate this out? Read on, girlfriends!
Related reading: How to Wear Leggings: The Ultimate Guide to Cute Leggings Outfits
Arguments In Favor of Leggings As Pants
With heavy fabrics, interesting styles, and the popularity of "skinny" cut pants, it's understandable why some people would embrace the idea of wearing leggings as pants.
First of all, they're super comfortable. The elastic waistline will feel good on your body all day long, no matter if you're sitting at a desk studying for finals or lounging on a couch watching movies with your girlfriends. I love each and every pair of jeans that I own, but nothing compares to the stretchy goodness that a nice pair of cotton leggings can provide.
Second, a quality pair can support your hips and backside enough to function as a pair of pants. As long as the leggings are thick and supportive, I don't see a need to discriminate against a piece just because it's less structured than others.
Also, leggings have been a staple of chic girls' wardrobes for decades. Remember how beautiful Audrey Hepburn looked in her signature pair of cropped ankle-length leggings and ballet flats, paired with a crisp white button-down shirt, or a black turtleneck? My mind also goes to '80s bombshells like Cyndi Lauper and Paula Abdul wearing brightly-colored, high-cut leggings with spikey stilettos. The legging is such a cool throwback item!
Lastly, you have to admit that the right pair of leggings can make you feel super sexy and ultra cool. Both the shiny and matte lamé leggings from American Apparel are so badass that just wearing a pair will make you feel like Catwoman! Dark-colored leggings are very flattering and will make your legs look miles long, especially when worn with a pair of heels.
Related reading: The Best Leggings Outfits for Work
Arguments Against Leggings As Pants
On the flipside, I can definitely understand why many girls regard leggings as pants as a huge fashion faux pas.
Generally, leggings aren't the most supportive piece in your closet. They're easy to spot panty lines though, and they don't do the best job of, well, giving your tush the lift and shape it deserves.
Second, not to get super graphic or anything, but, well, wearing leggings as pants puts you in the danger zone of accidentally ending up with a frontal wedgie-type situation. Wardrobe malfunctions are never a thing you want to spend the day worrying about. They're distracting to think about, not to mention pretty awkward — for both for you and whoever happens to witness them.
Another big reason some girls are against leggings as pants involves the potential for revealing too much. If the leggings aren't thick and opaque, they can easily be see-through, and if said see-through leggings aren't covered by an appropriately long top, they can give passersby a full-on view of your anatomy. This isn't a fashion statement that most of us want to make, nor is it something we want to be subjected to on our 7AM walk to class.
Lastly, wearing leggings as a pair of pants is just…well, a tad bit lazy. Not that that's totally a bad thing — obviously, if you're studying and just vegging out with friends, looking sharp isn't going to be your first priority. But, some girls liken leggings to sweatpants or yoga pants, and think they should be saved for days that you're running late or feeling a little under the weather. While I definitely think leggings are usually better than wearing sweatpants or (yikes) pajamas in public, I can see where it'd be a little bit sloppy to constantly wear them.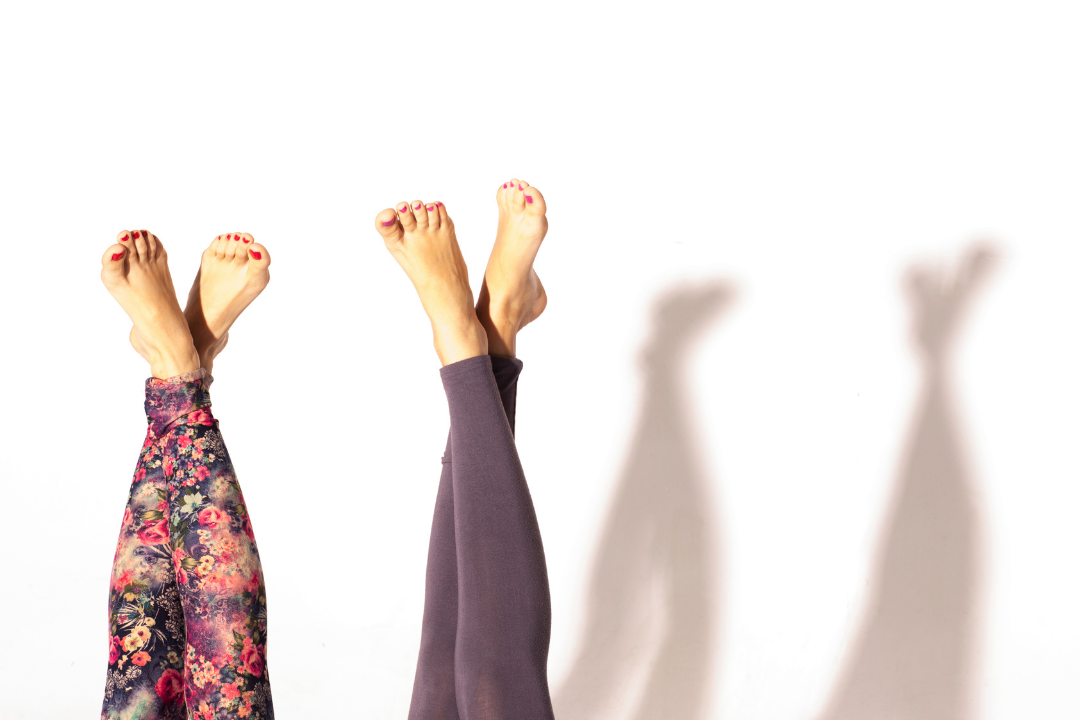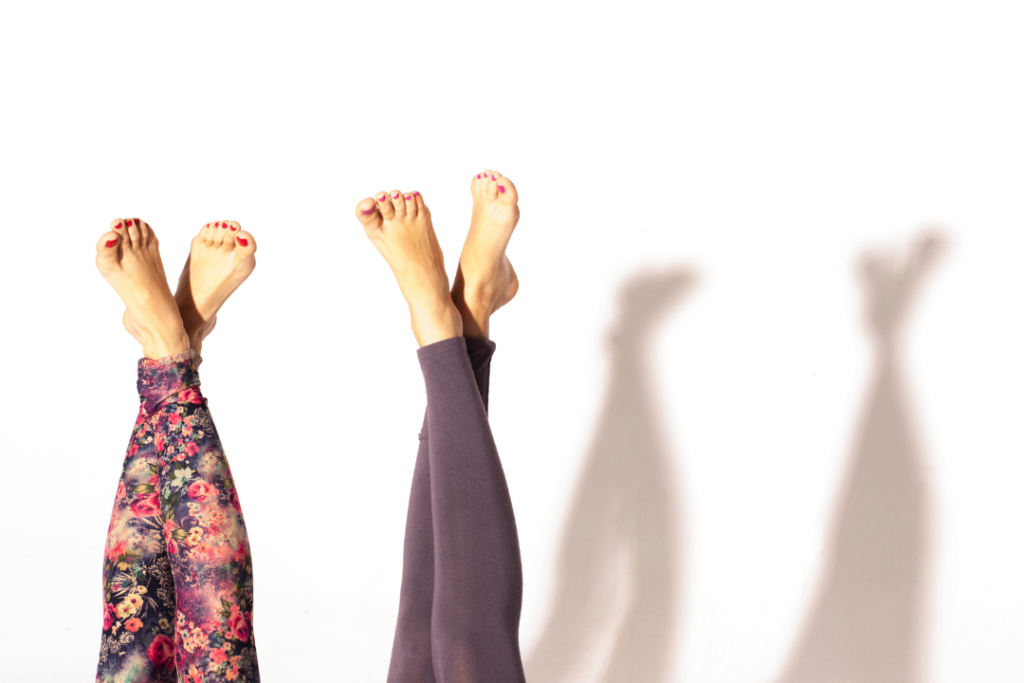 Finally — My Tips and Tricks For Rocking Leggings as Pants
Taking the best of both worlds, I've compiled a few rules of thumb for rocking a pair of leggings. Check them out below! (And for more, see our post on how to wear leggings.)
This is very obvious, but the safest way to wear leggings is with a tunic that hits about mid-thigh. This way, you'll get the look of leggings, but still have plenty of hip, butt, and crotch coverage. Always a good thing!
If you want to be bold and wear leggings with a thigh-grazing top, be sure to go for styles with thick, opaque fabric and a good amount of support. Like I mentioned before, the very stretchy lamé versions from American Apparel are a small miracle.
I know this is kind of awkward to talk about, but you want to make sure to have full coverage (and at least an inch or two of some wiggle room) covering your crotch. This part of the equation is completely non-negotiable.
However, if you happen to be so bold, you can be a little more relaxed about how covered your backside is. Of course, this depends on how comfortable you are with your body, your personal body shape, how thick and structured your leggings are, and what sort of a top you're wearing. If you have doubts, recruit an honest friend to tell you how you look.
Jeggings are tricky. Some of them look just like real jeans, so it's sort of a delicate line to walk. Personally, I find them to be a little to thin and unsupportive to wear with shirts shorter than tunic length, but if you have a great pair that you love, more power to you!
Dark-colored leggings are absolutely the most flattering. I'm not saying they can't be worn, but I've yet to see a pair of white or nude-colored leggings look right.
For a relaxed yet chic look, pair cotton leggings with riding boots and an oversized knit sweater. Finish with a top knot or a loose side braid.
Leggings are the perfect thing to pair with a dress that's just a little bit too short to wear alone. If your dress is getting close to knee length, though, opaque tights will look much more chic with it than leggings.
For a sexy look perfect for a night on the town, pair stretchy lamé or coated leggings with a longish tank top or silky blouse. Finish with edgy jewelry, your tallest pair of heels, and a box clutch.
Wear black leggings with a chambray button-down and wedges for a breezy model off duty sort of look.
If you dare to wear a regular-length top with a pair of leggings, balance it out with a long scarf and cardigan. You could also channel the '90s and tie a sweater or shirt around your waist for coverage.
How do you feel about leggings as pants?
What are your thoughts on wearing leggings as pants? Would you ever wear leggings with a regular-length shirt? Do you think leggings come off as too casual for many occasions? What are the rules you follow to avoid a faux pas? Where do you fall on the legging debate continuum? We want to know how you feel about this issue! Let us know with a comment!