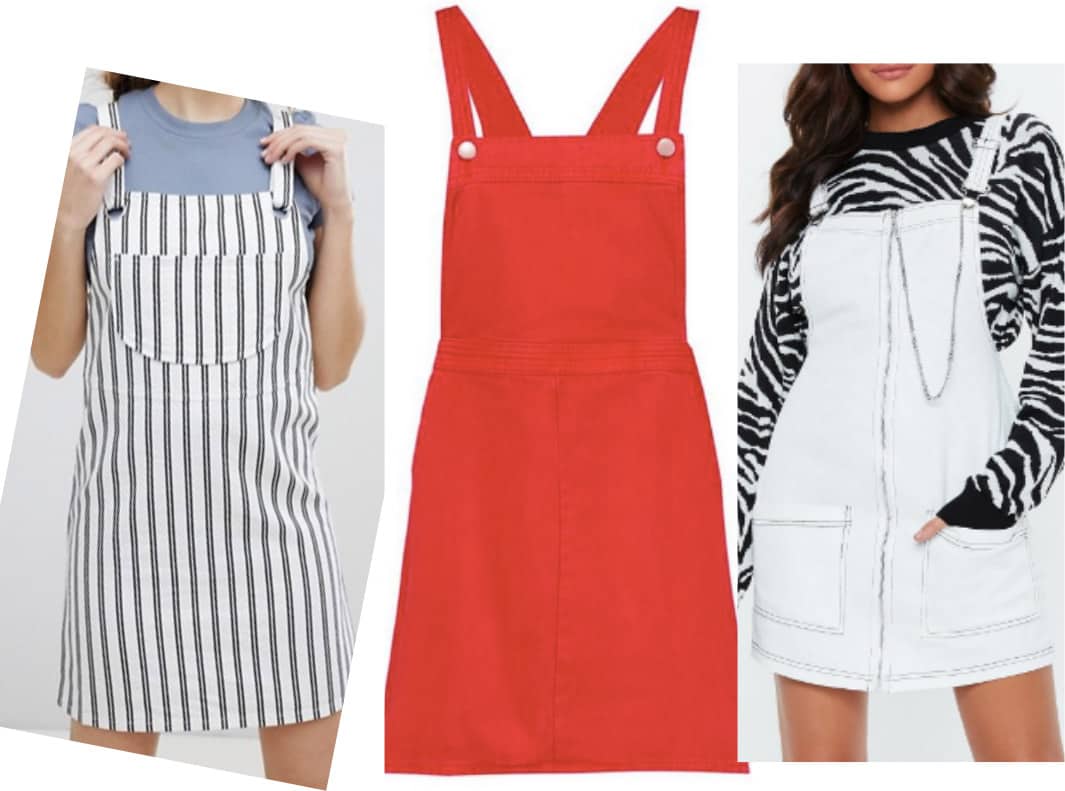 L-R: ASOS, Boohoo, Missguided.
We all know overalls have been popular for a while, but the overall dress is a relatively new trend that we're seeing around right now.

Believe it or not, overall dresses are more versatile than overalls — they're more functional for everyday wear and are easier to style. Like overalls, they come in different colors and patterns, so there's sure to be one to your liking.
Overall dresses are perfect all year long because there are thick ones for you to wear in the winter and lightweight ones for you to wear in the spring or summer. Here are some tips on how to wear an overall dress right now:

How to Wear an Overall Dress – Class Outfit: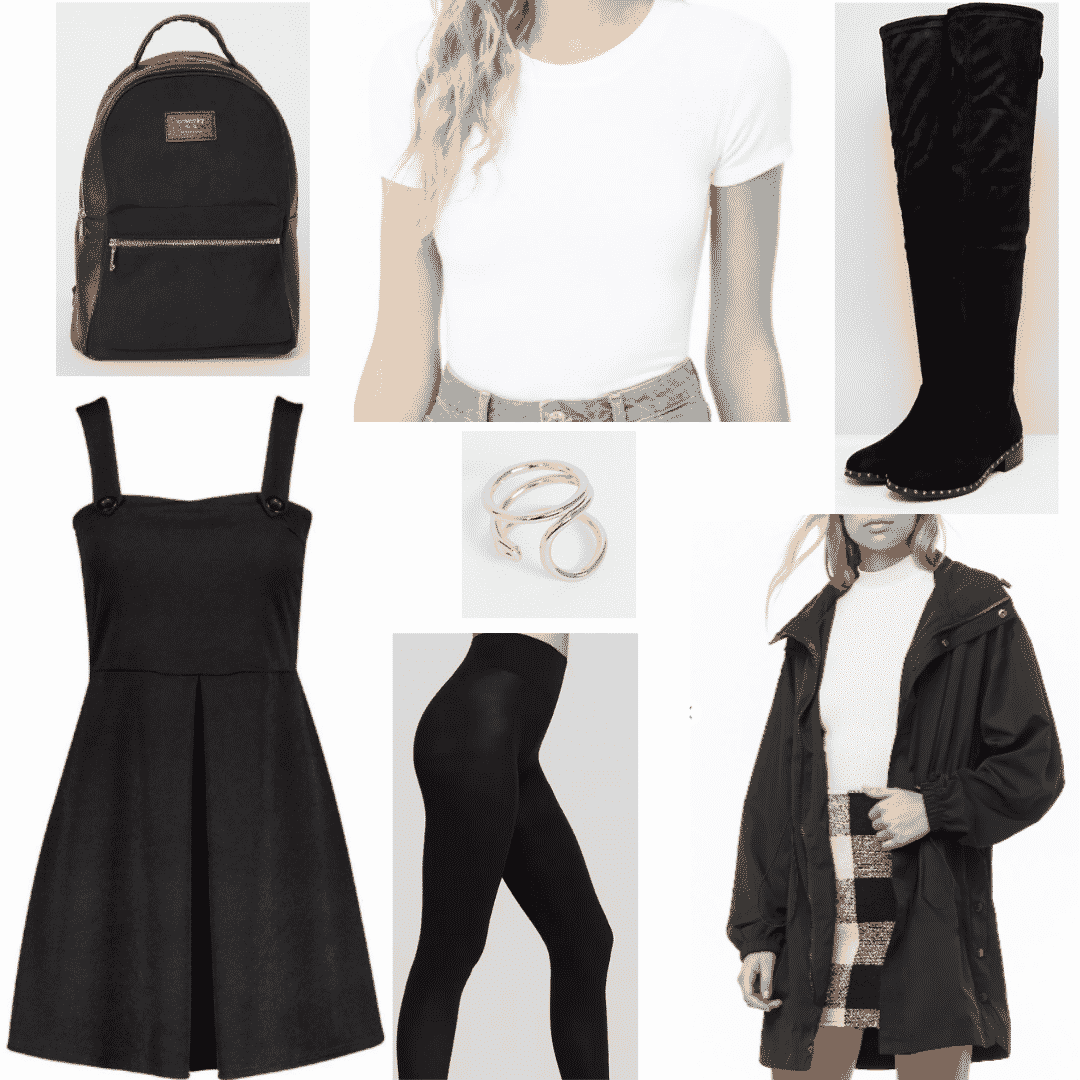 Products: Overall Dress – Boohoo, T-Shirt – Forever 21, Tights – Bloomingdales, Over the Knee Boots – ASOS, Ring – ASOS, Coat – Forever 21, Backpack – H&M.

This overall dress is perfect for class. You can dress it up or dress it down.
Here, obviously, we're dressing it down, starting with a simple white tee shirt underneath. For warmth, add 60 denier tights and some stylish over-the-knee boots.
You don't want to be too dressed up and accessorized for class so a simple ring to go with this outfit is more than enough! Of course, don't forget a backpack and coat.

How to Wear an Overall Dress – Night Outfit: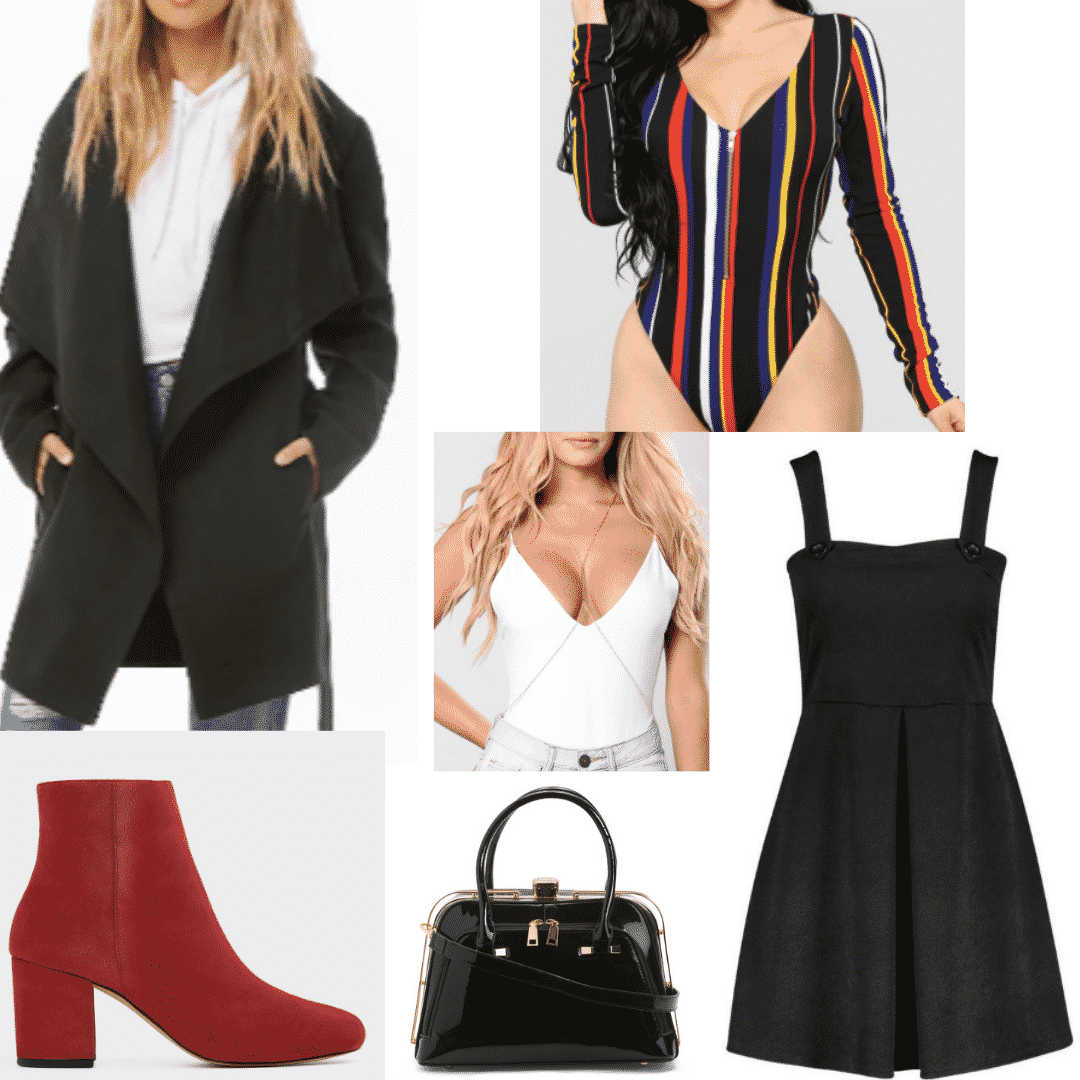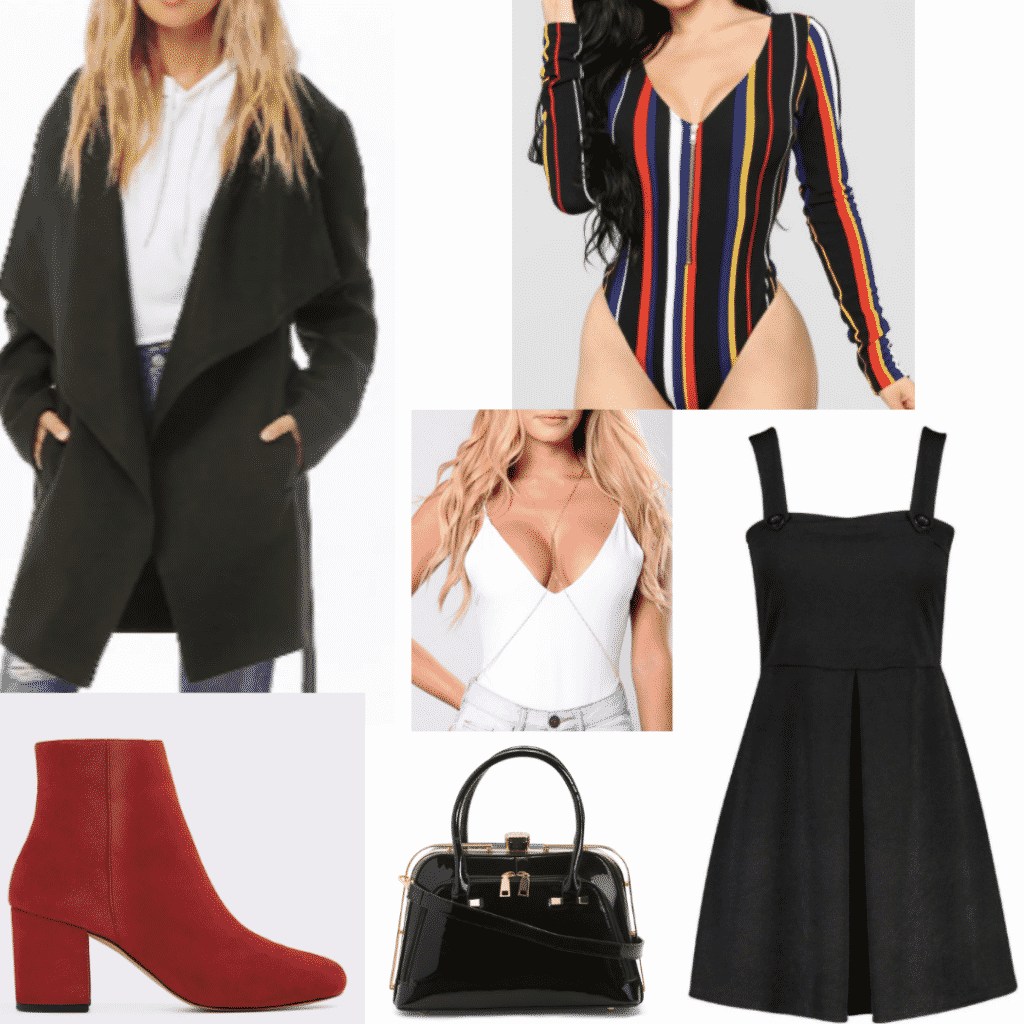 Products: Overall Dress – Boohoo, Ankle Boots – Aldo Shoes, Bodysuit – Fashion Nova, Body Chain – Fashion Nova, Coat – Forever 21, Purse – TJ Maxx.
When you're going out, whether for a dinner or just a girls' night out, an overall dress can be dressed up!
For a little extra pizazz on this look, I've swapped the white tee for a colorful striped bodysuit. This one is so fun and will make you stand out. It's the perfect way to add some color to this simple overall dress.
You don't necessarily have to wear tights if you plan on being indoors a majority of the night but you can wear thin ones if you want to — your choice. Regardless of legwear, rock some ankle boots. These red ones are so cute!
To complete this outfit, add a thin body chain to peek out from under your dress. Body chains are a huge statement already so pairing it up with your outfit will make you look even more complete. Then finish with a cute purse and coat.

Yay or Nay?
Styling overall dresses doesn't necessarily have to be hard. Take my tips above and run with them — be creative and have fun with this cute trend!
How do you feel about overall dresses? Is this a trend you're going to try, or are you skipping this one? Let us know in the comments below if you'd wear an overall dress and how you would style one!