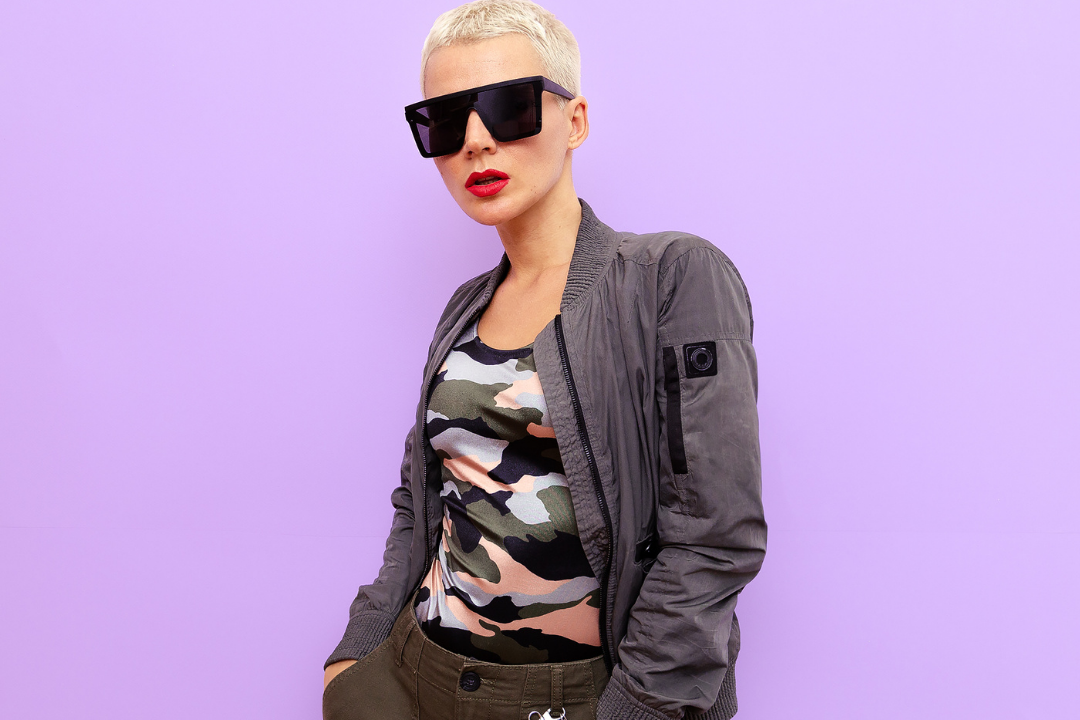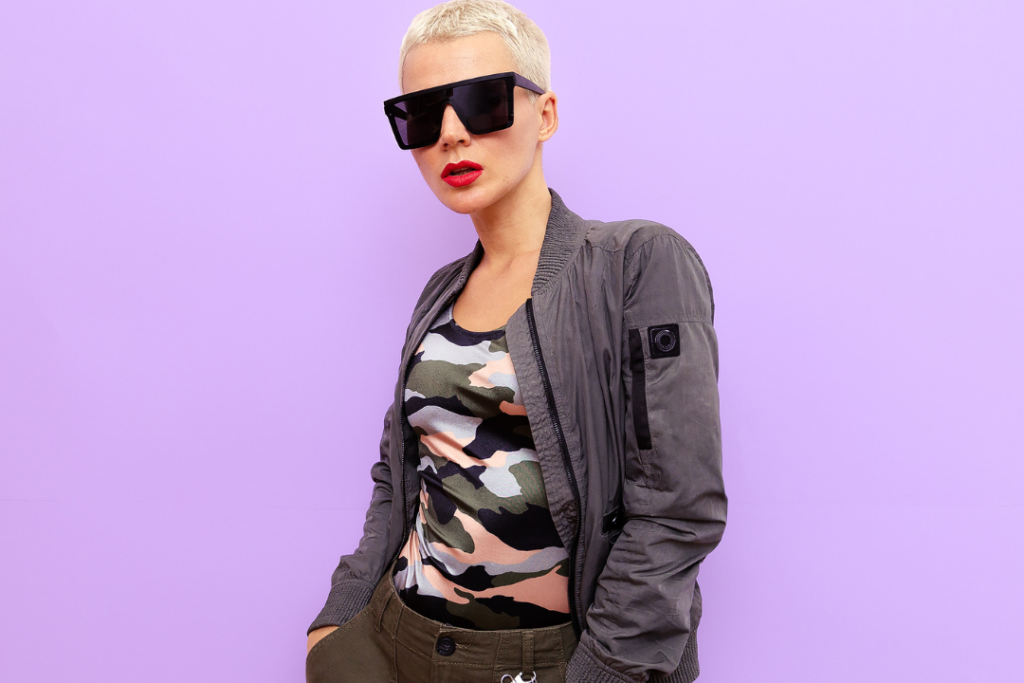 For the past couple of weeks, my main article posts have been about the latest fashion trends for fall, and from color trends to shoe trends, to what to look for on the racks, I've given some examples of what you should look forward to this season.
Now that you know what's hot for fall, I'm going to show you how to wear the items on my list of fall trends. First on the list? How to rock the military trend! So pull out your trench coats, doc martens, and anything olive green, because I've made three easy to throw on outfits for any occasion. Interested? Read on!
How to Wear the Military Trend On Campus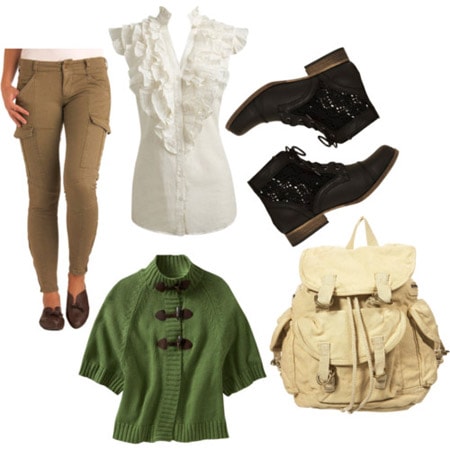 (Pants, Blouse, Shoes, Capelet, Backpack)
On campus outfits should be two things – easy to put together and comfortable. So for my first look, I pulled garments that look sophisticated but are also easy to move around in.
First off, I pulled this great ruffle blouse and paired it with these army-inspired khaki skinny pants (reminiscent of the uber popular J Brand Houlihans!). The fact that these pants are brown and multi-pocketed makes them very military-esque. For chillier days where a light jacket is needed, I pulled this adorable capelet. The olive green color is a must this season, and I love the detailing- toggle clasps are so cool!
For your feet, I picked out a pair of awesome lace panel boots– they come complete with little cutouts in the lace, to show off your feminine side, while still giving off an edgy vibe. Finally, to hold all your belongings, I picked out this classic and functional canvas backpack in camel. It has lots of pockets to give off the "army" vibe while keeping you organized. So whether you're running to Chem or jetting to Poli-Sci, you'll look stylish and military chic.
How to Wear the Military Trend for Nights Out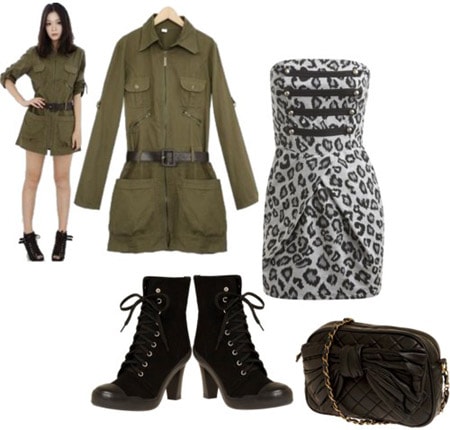 Military Chic is way easy to pull off for those nights out, so don't sweat it.
For this look, I started with a fabulous tube dress that combines two big fall trends- the animal print trend, and the military trend. I love the buttons on the bust, and how catty-yet-sophisticated the dress looks. For shoes, I picked out some awesome lace-up booties; they're professional and flirty at the same time, and that is why I love them.
Since we're talking about the military trend, I'd be remiss not to mention the army trench coat. Warm, long, and easily layer-able, this baby is the ultimate fall piece, and perhaps the chicest way to wear the army look. Just throw it over that tube dress, grab this cute quilted chain purse I found, and you'll be golden for that night out.
How to Wear the Military Trend on Lazy Days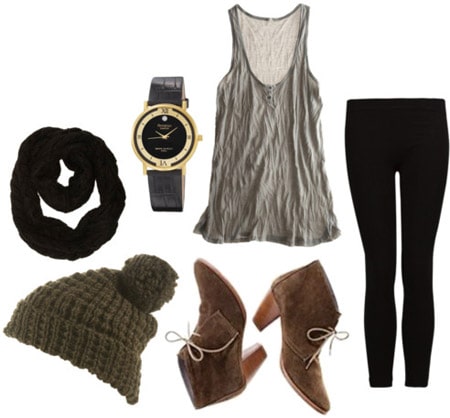 (Scarf, Beanie, Watch, Blouse, Boots, Tights)
Ah, the lazy day – easily my favorite occasion to dress for, and the best part is it's pretty easy to wear the military trend while still being lazy.
To start off, I pulled a long gray tunic tank that falls mid-thigh and a pair of black tights. The combination of a long blouse and black tights is so awesome because it creates a blank slate for you to express your creativity- which means, it's accessory time!
For accessories, I picked out these way cute brown lace-up booties. With their short heel and rich chocolate color, they instantly transform your look from lazy to luxurious. Next up, I added a black band watch, infinity scarf, and slouchy olive beanie– you don't have to necessarily wear them all at once, but choosing one or two of the three will keep your look fun and flirty, yet still comfortable and army-chic.
Thoughts?
What do you think of the outfits I put together? Did they help you figure out how to rock the military trend? How do you wear the military look? Whatever your thoughts, let me know in the comments!