This post may contain affiliate links, which means we may receive a commission if you purchase through our links. Please
read our full disclosure here
.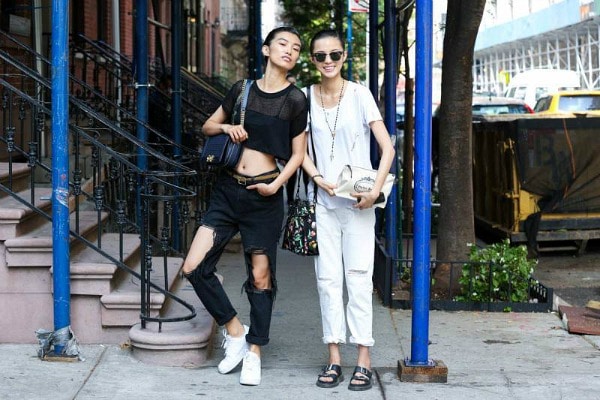 Photo Credit: ELLE
Models always look great. They look especially great walking down the runway, because they have been styled by the designer. But spending so much time around clothing makes models great stylists themselves. During fashion week, thousands of photos of street style are uploaded to numerous fashion websites, but my favorite photos to look at are the ones of the models.
Model-off-duty style is the epitome of cool and casual, and thankfully it can be easily achieved by any college student with a few wardrobe basics. You don't have to strut on your way to class, but you'll want to when you wear these stylish staples. Rock that runway, girl.
1. All Black Everything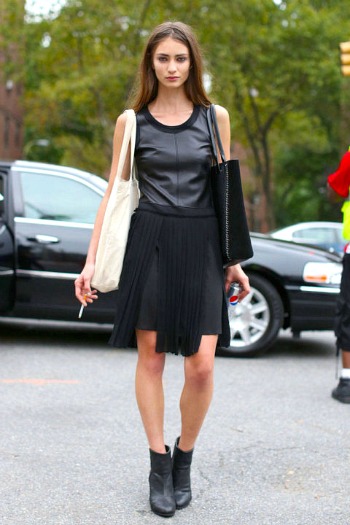 Photo Credit: ELLE
Maybe it's to hide from the crowd or maybe it's because black seems cool. Whatever the reason, models tend to wear a lot of black. Black is chic while also sending out a bad girl vibe, and it is extremely flattering on everyone.
Channel a model off-duty by wearing an all black outfit. To avoid looking "gothic," steer clear of anything too baggy. *insert horrible flashback to baggy gothic pants with chains.* If you are a bit hesitant about wearing all black, stick to neutrals instead. While models wear a lot of black, you will often see some white, gray and beige hiding among that sea of black.
2. A Leather Jacket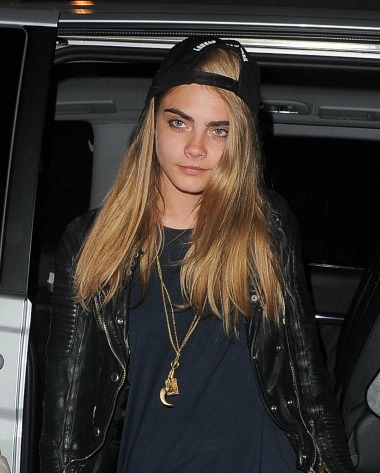 Photo Credit: Pacific Coast News
If you are starting to get the vibe that models dress edgy, then you got it right. A leather jacket to a model is like Karl Lagerfeld and his gloves/glasses combo: they are always seen together.
A leather or faux leather jacket is a great investment piece to own, since it can up the 'cool' factor of your outfit and add a bit of interest. Use it for layering over plain white tees, band tees or whatever else you find suitable. For a model-approved look, try a black or white v-neck.
When it comes to leather and faux leather jackets, check out Topshop if you are looking to invest and Forever 21 if you are looking to save.
3. Sneakers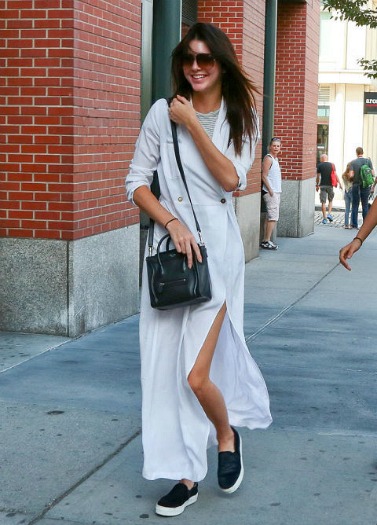 Photo: ELLE
Because they are always on the go, models tend to be seen wearing lots of sneakers. Slip-on sneakers are a fab option, because they look chic and there are many options, such as faux fur, plaid, velvet, leather, snakeskin, etc.
With the surge in popularity of slip-ons, you should easily be able to find a pair that's perfect for you; your feet will thank you. Plus, they are perfect for walking to classes.
4. A Unique Bag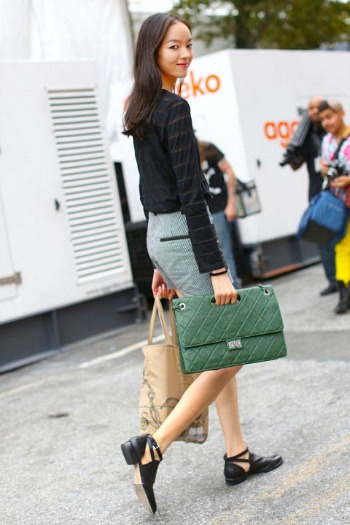 Photo Credit: ELLE
A purse can be a signature item, and that is why so many people invest tons of money in one bag. However, that doesn't have to be the case as long as you find one that's unique to you. Whether it be black, blue, studded, or striped, just pick a handbag that fits your personality.
Since they need to carry their belongings from show to show, models off-duty are often seen with backpacks, but many of them carry purses, too. Whatever your style, carrying a unique bag is a fantastic way to amp up any outfit.
5. Boyfriend Jeans/Skinny Jeans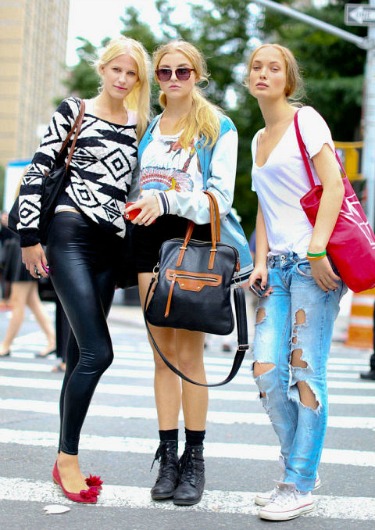 Photo Credit: ELLE
Boyfriend jeans are the epitome of cool, and that is probably why you see so many models wearing them. (It also helps that they're super-comfy!)
If you aren't into boyfriend jeans, skinny jeans are another model-off-duty fave. They look great in black or even faux leather. If you want to make your model-esque ensemble look even cooler, choose a pair of ultra-trendy ripped jeans.
Model-Off-Duty Extras
The items listed above are what I consider to be the basics, but here are some other items you may want to invest in if you're looking to channel your inner model-off-duty:
Boots (especially heeled booties)
A good pair of sunglasses
Hats (beanies and fedoras are favored by models)
Jackets
Graphic sweaters
Putting It All Together
Now that you know all about model-off-duty style, here are two outfit ideas that capture the look perfectly.
Casual Edge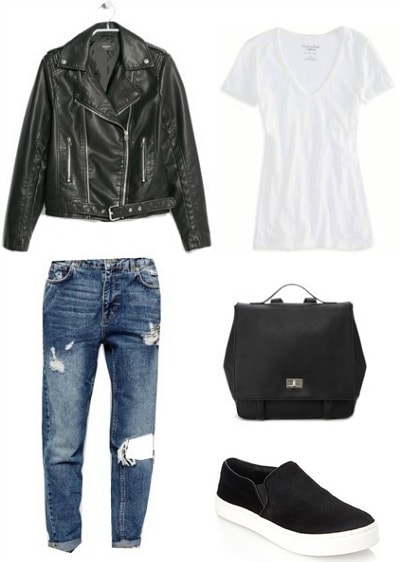 Top, Jacket, Jeans, Shoes, Backpack
Chic on the Street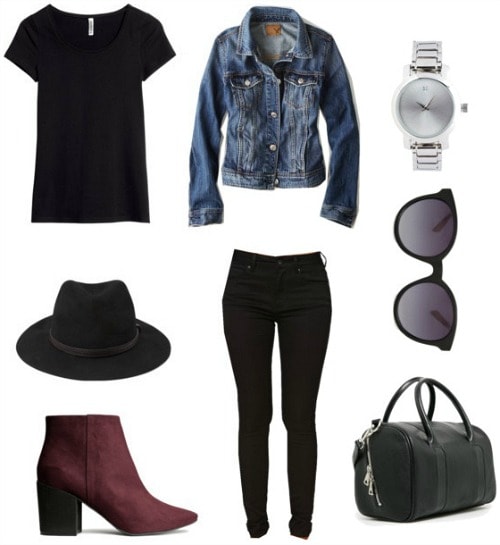 Top, Jacket, Watch, Hat, Jeans, Sunglasses, Shoes, Bag
Thoughts?
What do you think about model-off-duty style? Do you like it? Have you dressed like this before? What piece is your favorite? Let me know in the comments!