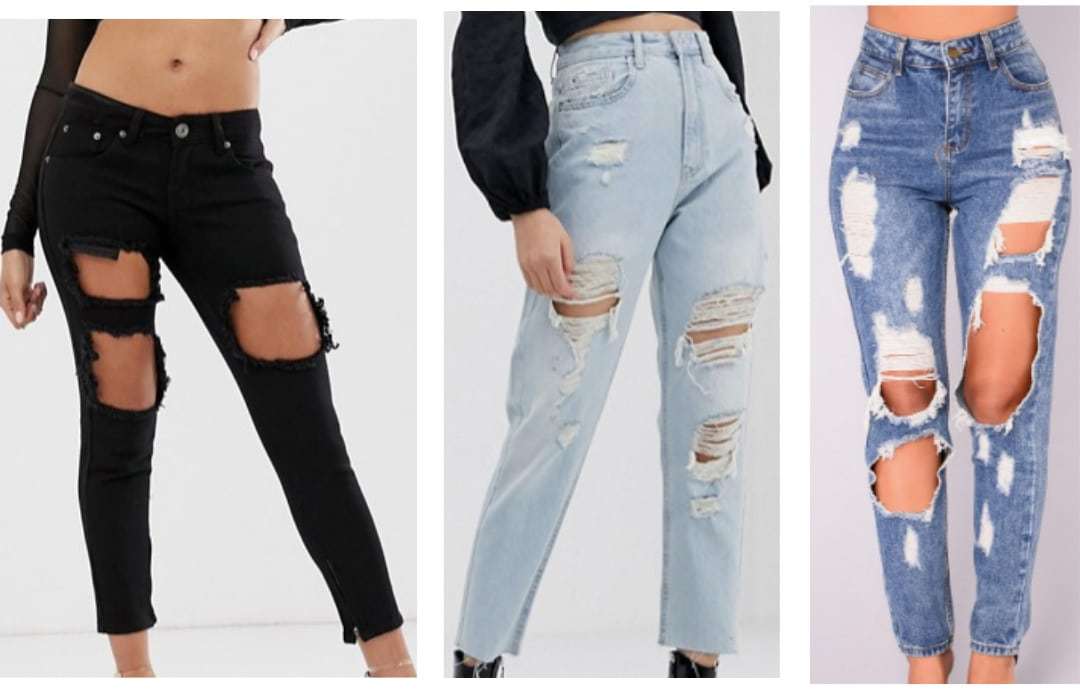 Products L-R: ASOS, ASOS, Fashion Nova.

Believe it or not, ripped jeans can be worn to class and for a night out. And we don't mean regular distressed jeans, we mean noticeably ripped, ultra-distressed jeans.

The great thing about jeans is that they're universal. You can dress them up or dress them down, so they're perfect for class and for a night out. Yes, even if they have major rips.
Here's how to rock them:
Class outfit: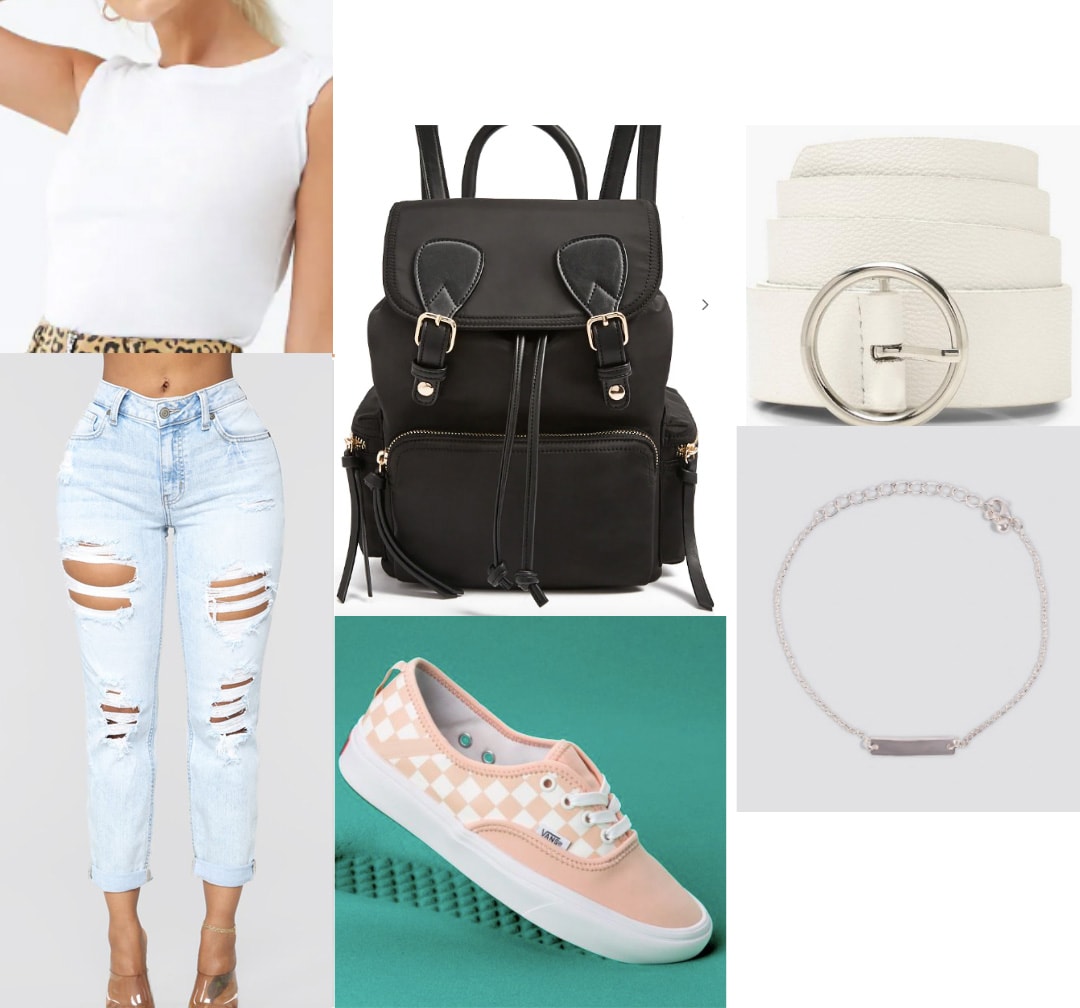 Products: Sneakers – Vans, Ripped Jeans – Fashion Nova, Tee – Forever 21, Belt – Boohoo, Bracelet – NA-KD, Backpack – Forever 21.

When you begin college, you quickly realize that there isn't a set dress code. There are people who wake up, wear their sweats and go straight to class. There are people who wear killer heels to class. So these ripped jeans can work, too. (Obviously, you know your class environment best: Don't wear them to a business analytics presentation, but for a casual lecture, trendy pieces like these are fine.)

Pair these ripped jeans with a basic tee of your choice. This simple white one is form fitting to balance the boyfriend style of the jeans. Tuck in your tee, add a belt if you like, then rock simple Vans in a cool color like this pale pink.

Most people do not accessorize too much when they go to class and that's perfectly fine. A simple bracelet is good enough to go with your outfit and it'll turn a plain outfit to a more polished look.

With the semester ending soon, you most likely don't need a big backpack but a medium sized one will do.

Now you look casual but cute for class!

Night outfit: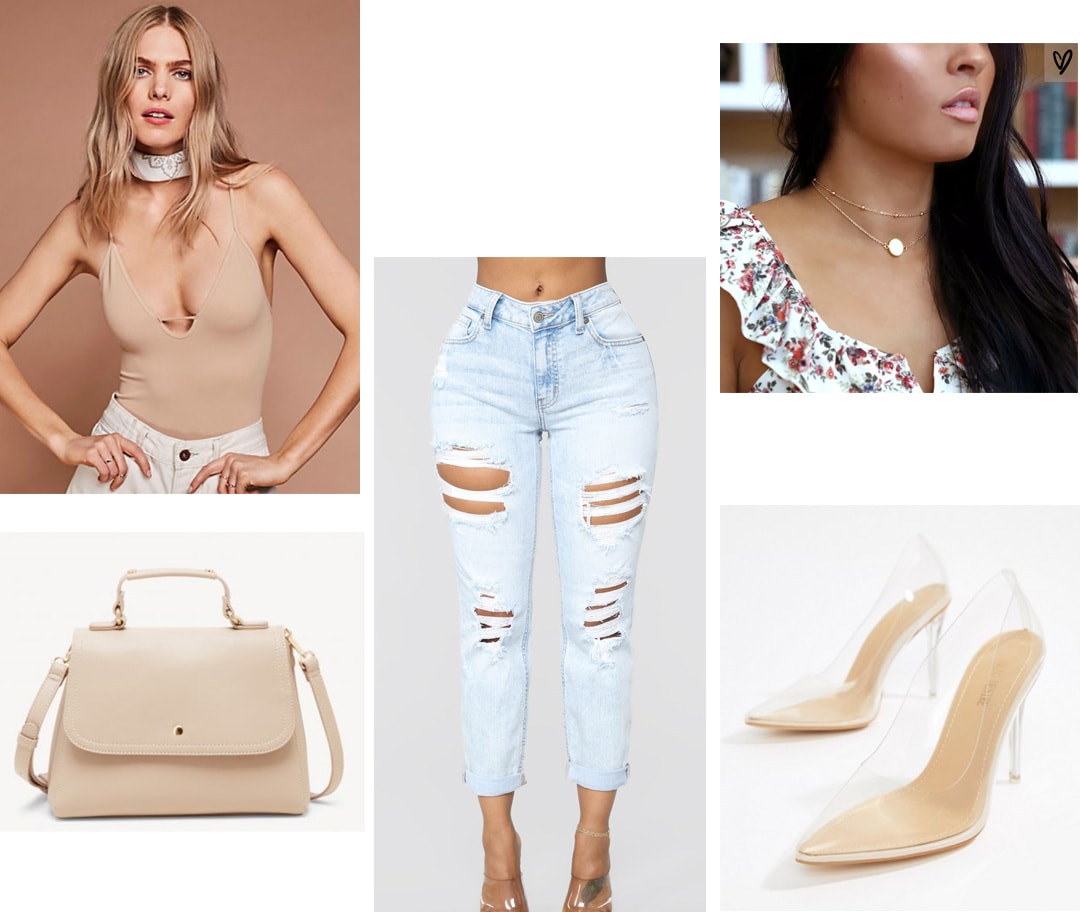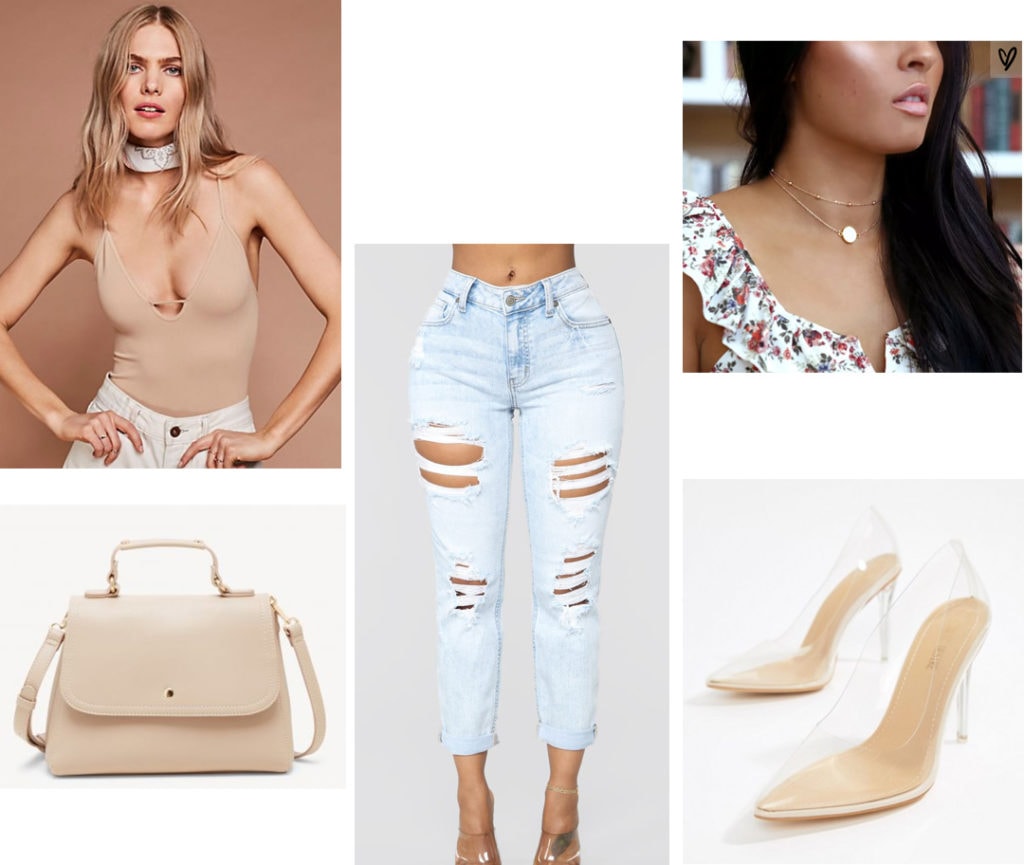 Products: Ripped Jeans – Fashion Nova, Heels – Public Desire (ASOS), Bodysuit – Free People, Necklace – Lulu's, Bag – Sole Society

You're probably wondering how to dress up ripped jeans, right? Don't worry, we got you covered!

To rock these jeans for night, go for a minimal, sexy feel with a simple beige bodysuit. Since the jeans are on the looser, more casual side, a sleek and sexy bodysuit will balance them perfectly for night.
For shoes, rock some on-trend perspex heels. These pumps will go with anything and are so popular on Instagram right now!

As for accessories, grab a bag in another shade of beige and add a simple layered necklace. This one is nice and minimal with a subtly sexy vibe.
Now, you're dressed up and ready for a night out!

Yay or Nay?

How do you feel about ripped jeans? How would you style them? Let us know in the comments below!