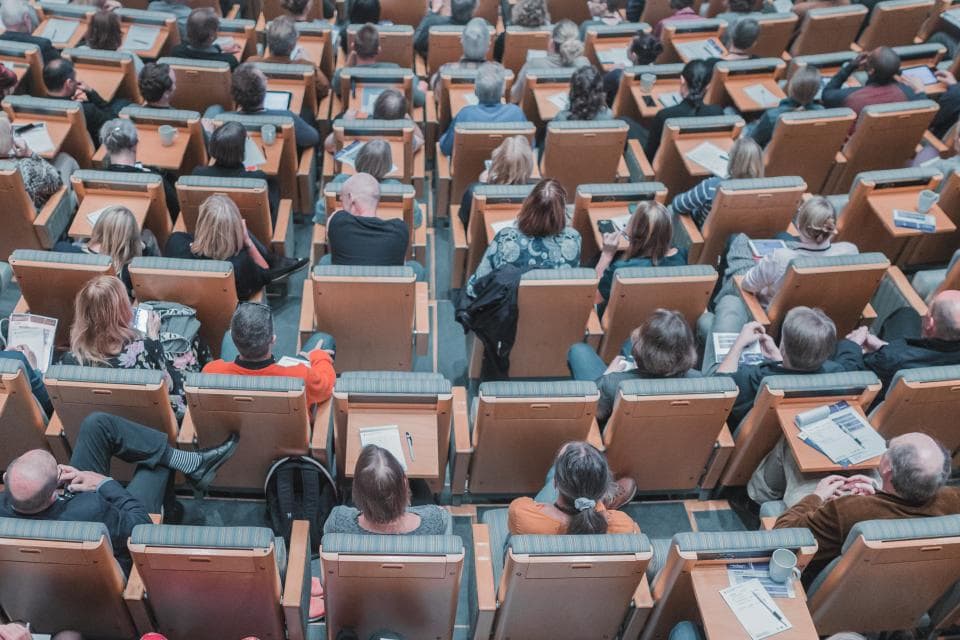 Everyone knows that when you're dressing up for a school event, it's completely different than dressing up for a night out. At school events, you're with parents, classmates, teachers, and professionals.
Although we completely agree that you should be allowed to wear whatever you want, there's always a time and place for every outfit. At school, it's important to make a good first impression, and therefore important to have the right outfit.
We've already covered school outfits for daytime, but now it's time to see some night ideas. Here are three chic looks that would appropriate to wear to any school event. Scroll down to see them all:
Outfit #1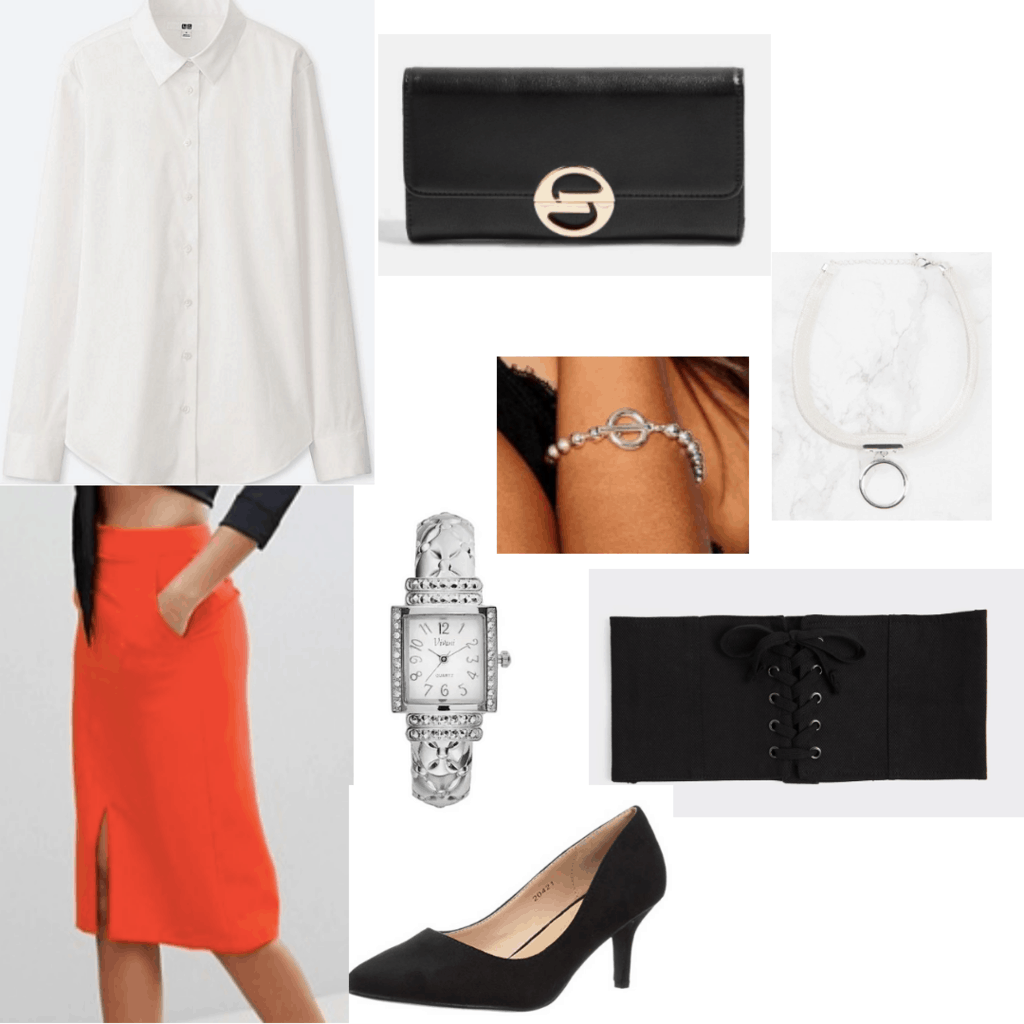 Products: Pencil Skirt – ASOS, Pumps – Amazon, Blouse – Uniqlo, Belt – Aldo, Necklace – NA-KD, Bracelet – Boohoo, Watch – Kohl's, Clutch – TopShop.
Maybe you were invited to an award show ceremony where you are going to be recognized for all your hard work. If that's the case, you want to look professional and studious. You want others to know that you take your education seriously but also value your sense of style.
That being said, it's perfectly fine to wear a skirt. A pencil skirt is always a safe bet, and it's even better to wear one in a color that stands out. With this specific outfit, you can wear a bold red/orange skirt. Pair it up with a cute blouse or button-up shirt, worn tucked into your skirt. To make your outfit look a little more complete, a cute belt will help too.
As for shoes, pumps or kitten-heeled shoes can help your outfit look even better. Because you'll be at a school function, you want to make sure that your feet are as comfortable as possible, so two inch heels would work well.
You don't want to sacrifice style, so accessories will be your best friends. A nice statement necklace, a bracelet. and even a watch will make your outfit complete. A little clutch also helps to finish the look. Now, you are ready to accept your award!
Outfit #2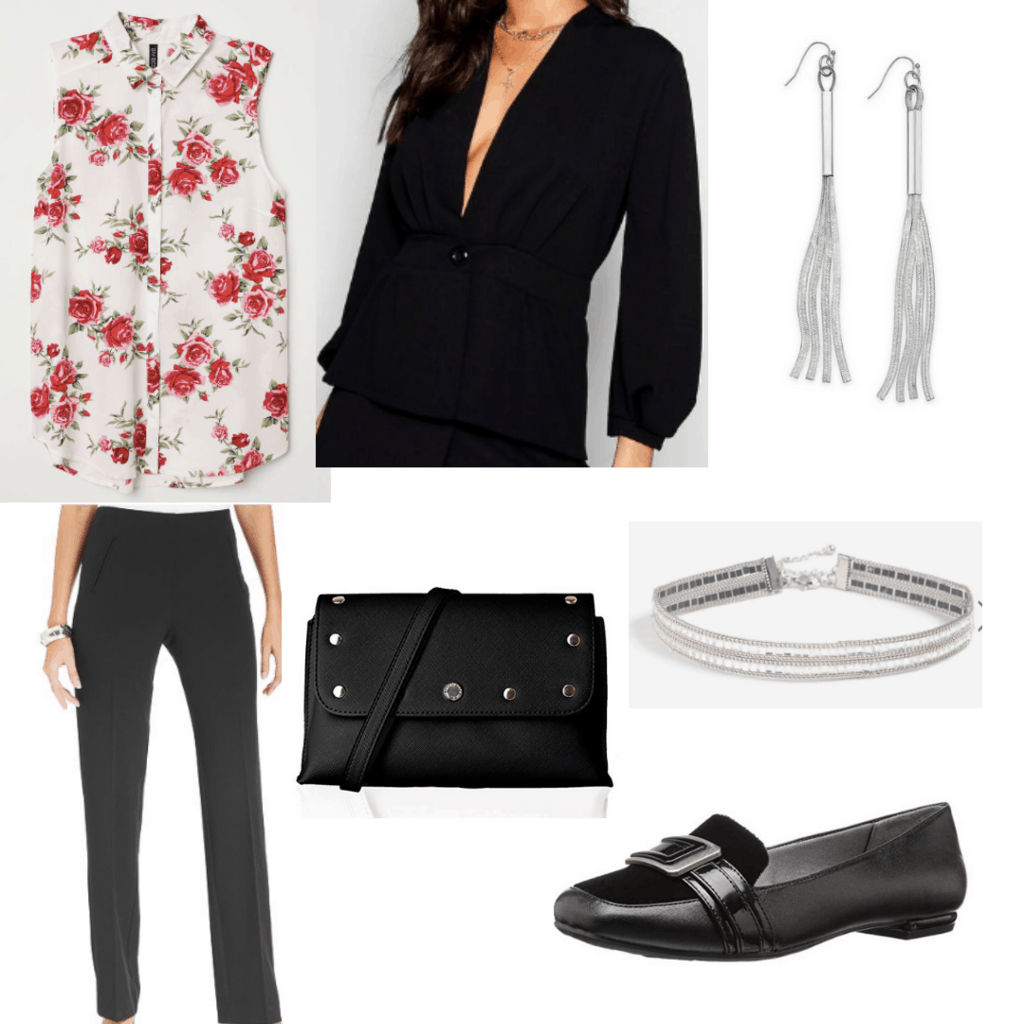 Products: Dress Pants – Macy's, Collar Shirt – H&M, Blazer – Boohoo, Flats – Amazon, Satchel – Amazon, Necklace – TopShop, Earrings – Macy's.
You may have been invited to a ceremony. This time, it is not an award ceremony, but a school ceremony where faculty and even students are getting acknowledged. This ceremony will probably include dinner and a presentation. For this type of school ceremony, it's also important that you dress appropriately and make sure that you are serious about networking.
We say opt for dress pants. These are comfortable to wear and you will look so professional. The perfect pairing here is a collared shirt that you can tuck into your pants. Since you want to remain professional, it's important to wear a blazer on top. Now when you network with other professors and professionals, you'll look presentable!
Don't forget cute flats so that your feet are comfortable as well. A sleek little satchel is a stylish choice here too. Then, complete this outfit with a necklace and coordinating earrings.
Outfit #3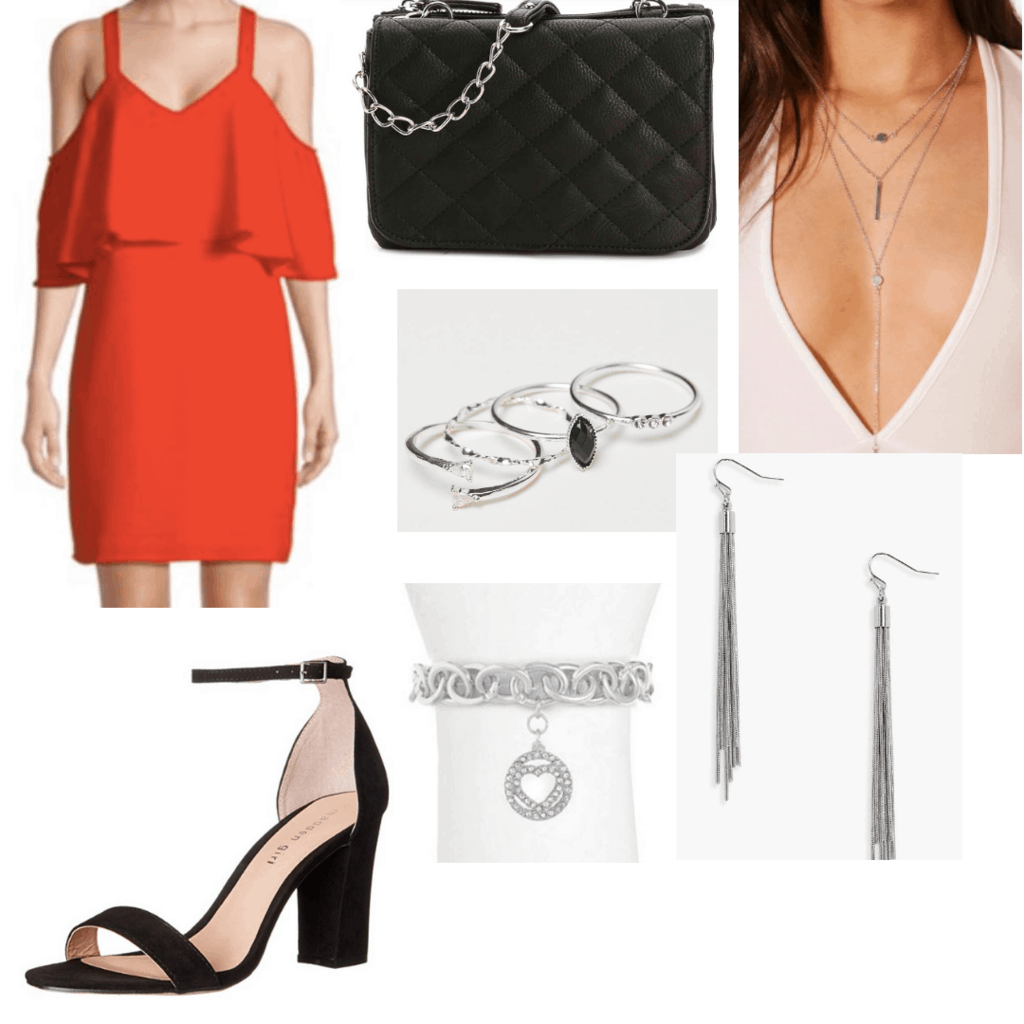 Products: Dress – Saks off Fifth, Heels – Amazon, Crossbody Purse – DSW, Necklace – Boohoo, Bracelet – JCPenney, Rings – H&M, Earrings – Boohoo.
Maybe you were invited to something like a school dance or a similar social event. This time, it's important that you look beautiful but also presentable, since you'll be surrounded by professors, professionals, and faculty.
So, that does not mean wear a clubbing outfit. Instead, pick out a nice dress. It's fine to wear a low-cut, v-neck dress as long as it's appropriate. Make sure your dress isn't too tight! With this dress, it's totally fine to wear a pair of stilettos or ankle-strap heels.
And always make your outfit stand out with accessories. Wear a necklace, bracelet, rings, and even earrings. And finally, a crossbody purse will make your outfit even more complete. Now, you'll look stylish AND comfortable for the dance.
What do you think?
Sometimes, dressing for a school event may be hard, but with these tips, you'll be sure to look stylish and presentable.
How do you all dress up for school events? Which look is your favorite? Let us know in the comments below!