Like for many people, music and video clips play a huge part in my fashion sense and my sense of aesthetics in general.
I've been inspired by music before in my posts, for example my article on outfits inspired by Summer Walker's First Album. Today, I wanted to mix things up a little with 3 french singer outfits inspired by cool French artists!
Although I'm originally from France, I rarely listen to French music, and mostly stick to American songs. Recently, I've been listening to French artists, and one thing I immediately noticed about them is their sense of style! In case you were wondering, the cliché about French people being effortlessly chic and stylish is mostly true. (I can say this as someone from France.)
Girls in France tend to not be overly trendy, and often wear simple, yet put together outfits. In other words, less is more, as you'll see with these three French singers!
1. Aya Nakamura Style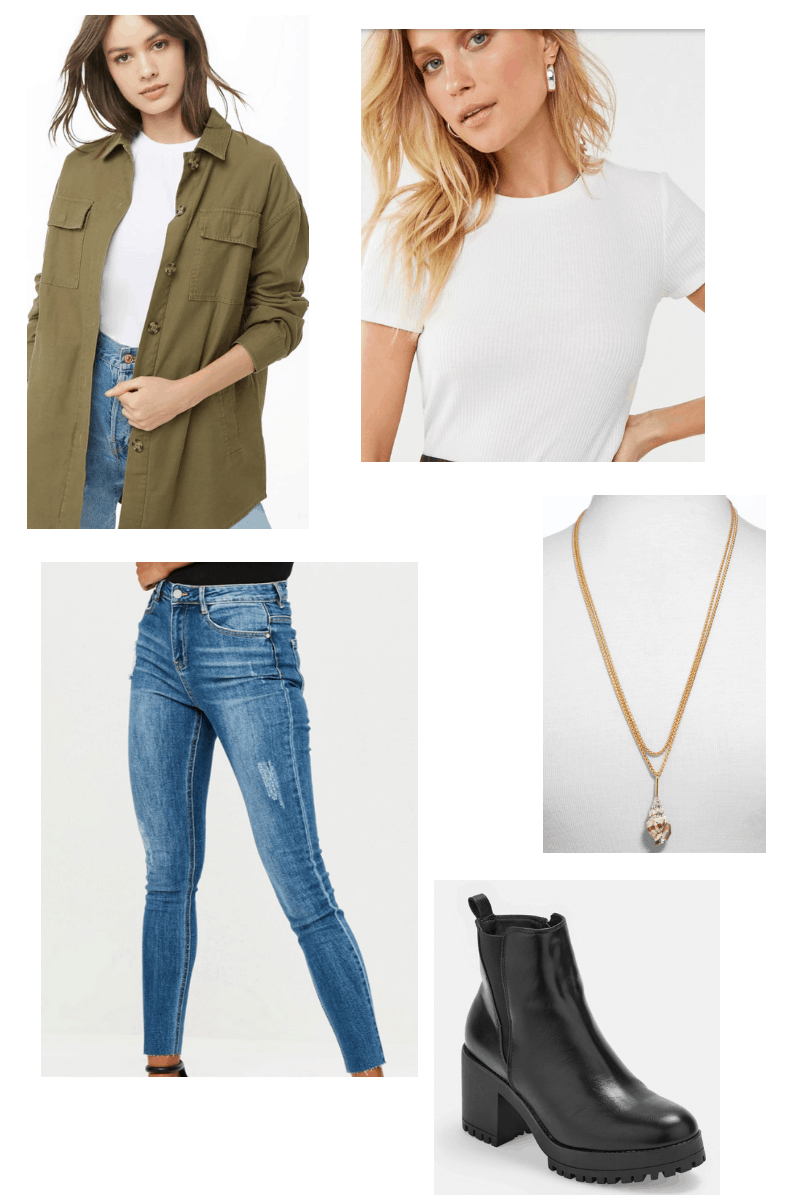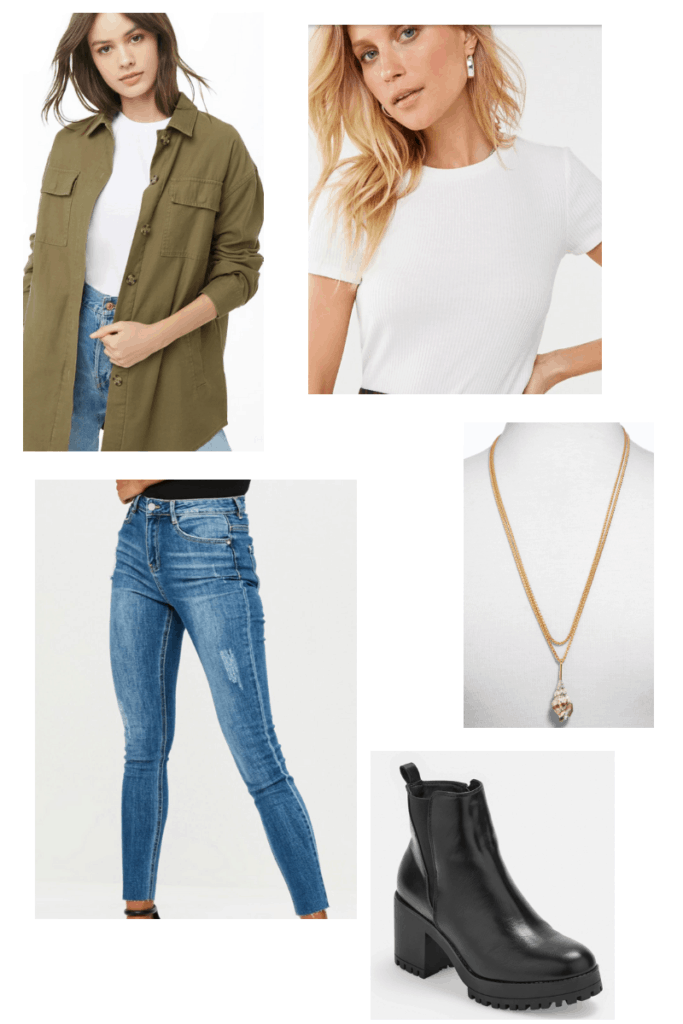 Products: Khaki Jacket – Forever 21, White T-Shirt – Forever 21, Jeans – Missguided, Black Ankle Boots – Missguided, Necklace – Nordstrom
Aya Nakamura's first single, Djadja, became a summer hit in France and a year later, she's now one of France's most well-known artists!
This song is about a Djadja, which in slang is a liar. The djadja has been jilted, and he spreads lies about Aya as a result. Throughout the song, Aya explains that she is better off without him.
I loved the different outfits Aya wore in the video, but my favorite was the one with the green jacket, jeans and white t-shirt, because it's really simple, but still chic and elegant.
To recreate this French singer outfit, I chose a khaki jacket, ripped skinny jeans, a gold necklace similar to the one in the video, and ankle boots. Ankle boots are such a big staple in any French girl's wardrobe. They are the shoes you'll see the most in the street if you ever visit France.
2. Indila Style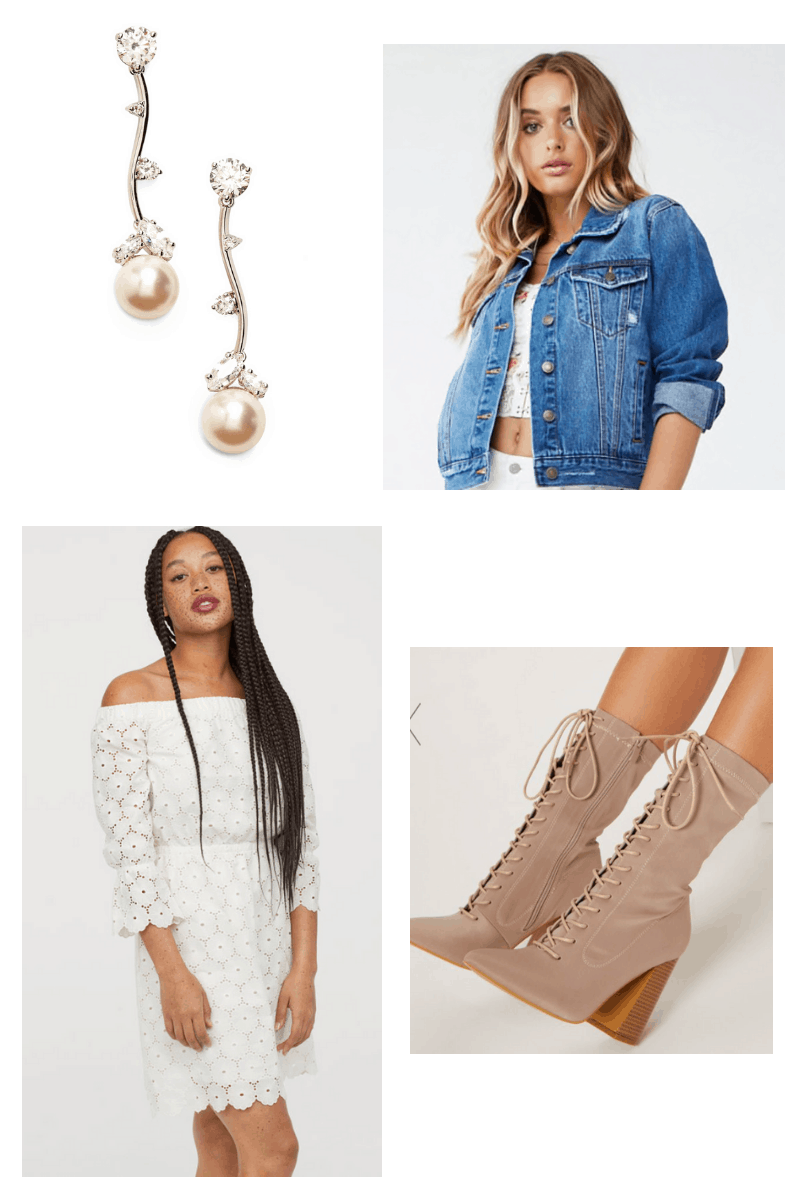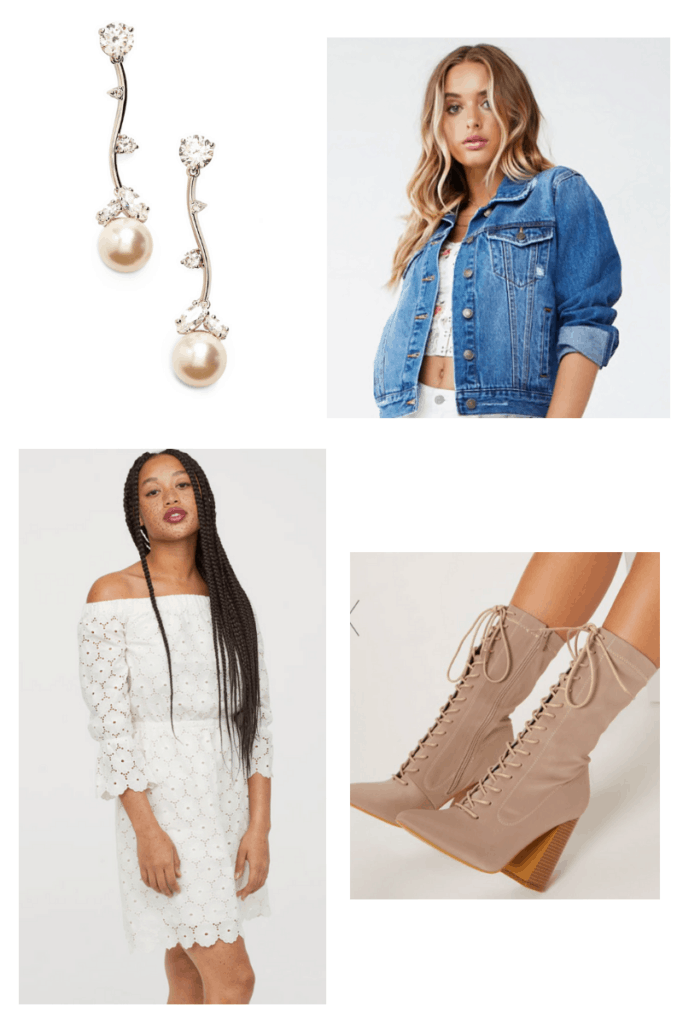 Products: Off the shoulder white dress – H&M, Denim Jacket – Forever 21, Beige Lace up Boots – PrettyLittleThing, Earrings – Nordstrom
Like Aya Nakamura, Indila was once virtually unknown, appearing on a few other artists' songs, but mostly doing backup vocals, until her first single, dernière danse, came out in 2013. Now, she is well known in France.
I chose this particular song, Tourner dans le vide, which translates to "going around in circle," because it gave me major Louis XIV and Versailles vibes! The song is about a man Indila used to love. He was a poor and struggling artist who was ridiculed by the elite, as you can see in the video.
I love Indila's white lace dress and denim jacket combo from the video, because it's an unexpected pairing that's perfect for the summer to fall transition season.
To recreate this outfit, I opted for this eyelet embroidered off the shoulder dress, paired with a basic denim jacket and beige boots similar to the ones Indila wears in the video. I also found these cute earrings which look like vines, similar to Indila's.
3. Tal Style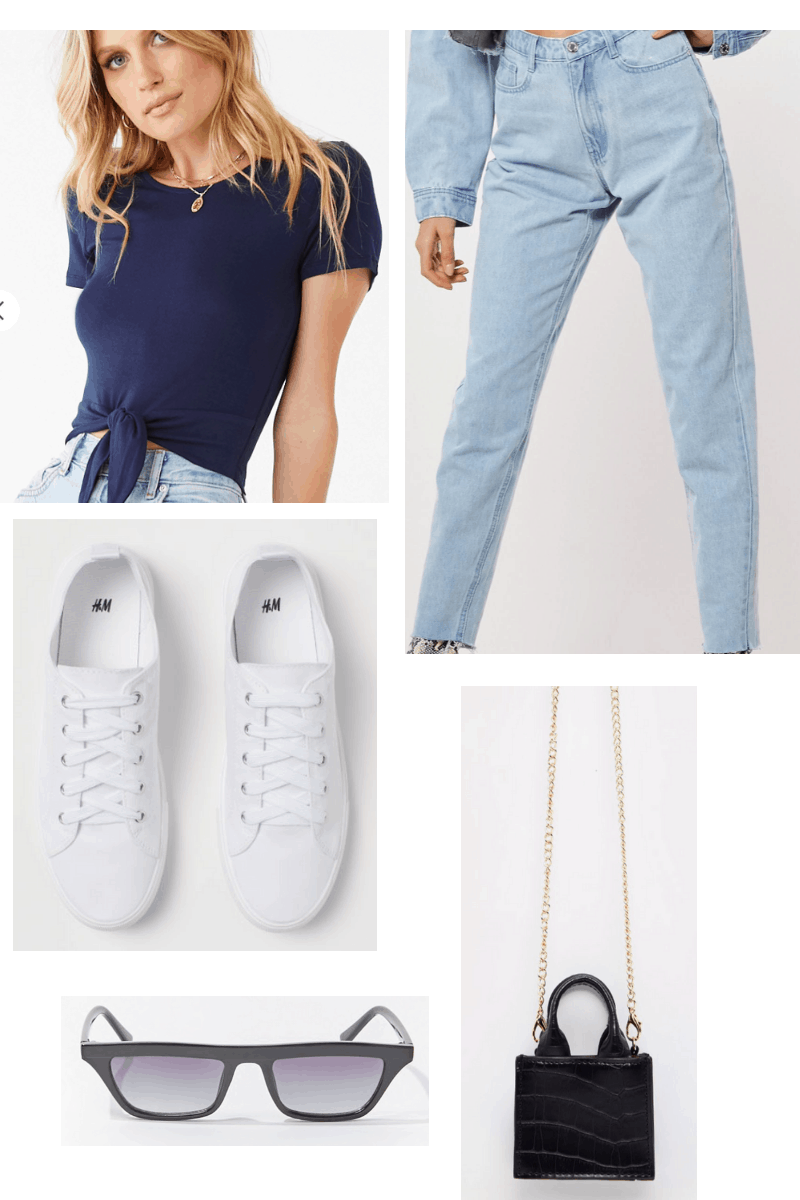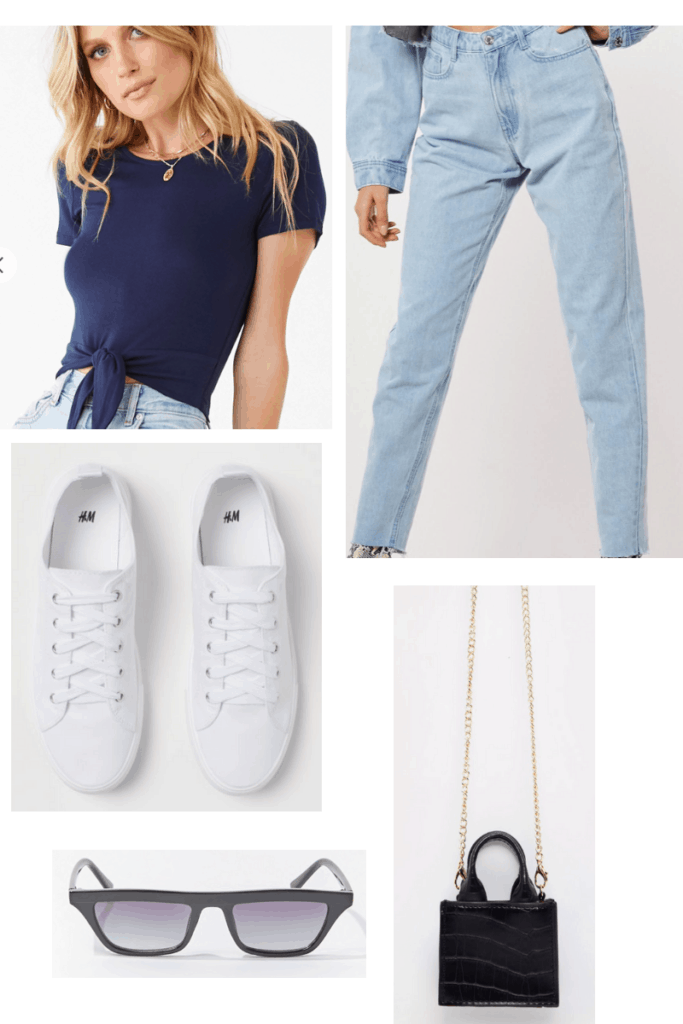 Products: Rectangle sunglasses – Forever 21, White Canvas Sneakers – H&M, Knotted tie T-shirt – Forever 21, Mom Jeans – Missguided, Bag – PrettyLittleThing
Tal is a really popular artist in France, and her songs always have an upbeat, positive message.
Juste un rêve, which means "just a dream," is a song about a relationship, and taking a break, but no drama here! Just a cool song about discovering oneself and going after your own dreams.
I like the low key aesthetics in this video, from the scenes in the apartment to the car ride. Tal's outfit is really simple and reminiscent of the early '90s.
I recreated this cozy look with mom jeans, a blue front-knotted t-shirt, and rectangular sunglasses. I accessorized with this mini black chain bag, which, although not very practical, is super cute!
What do you think of these French singer outfits?
Have you ever listened to French music before? What do you think of these outfits and French girl style in general? Let me know in the comments.