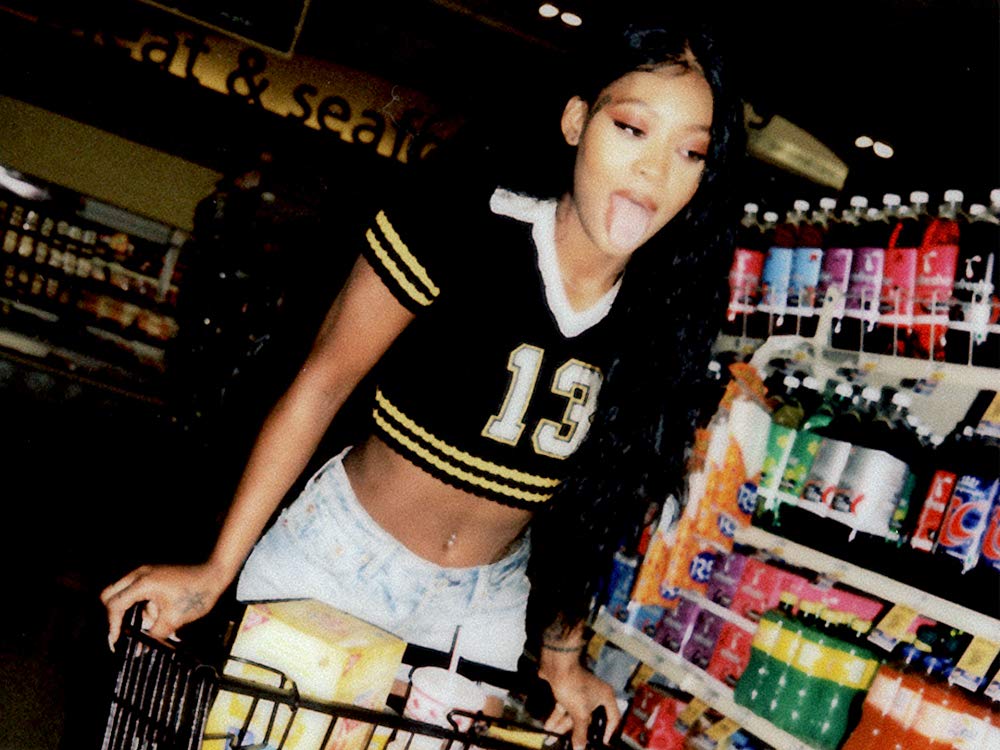 Like many of us, I find fashion inspiration in my daily life, and today, I was inspired by the music I've had on repeat.
Summer Walker's Last Day of Summer album is my new favorite, and I recommend you all give it a listen. This young R&B artist is just breaking into the mainstream, but chances are you've already heard her most popular song, "Girls Need Love."
Summer's tracks have a chill vibe to them, perfect for when you need to relax and have some down time. I also love the lyrics, because they revolve around strong, independent women. As a college woman speaking to other college women, I can guarantee you will relate to at least one track on this album.
Below, I've created three outfits inspired by Last Day of Summer. These looks will be perfect for the hot summer months, and will hopefully give you some inspiration if you're not sure what to wear this summer!
1. BP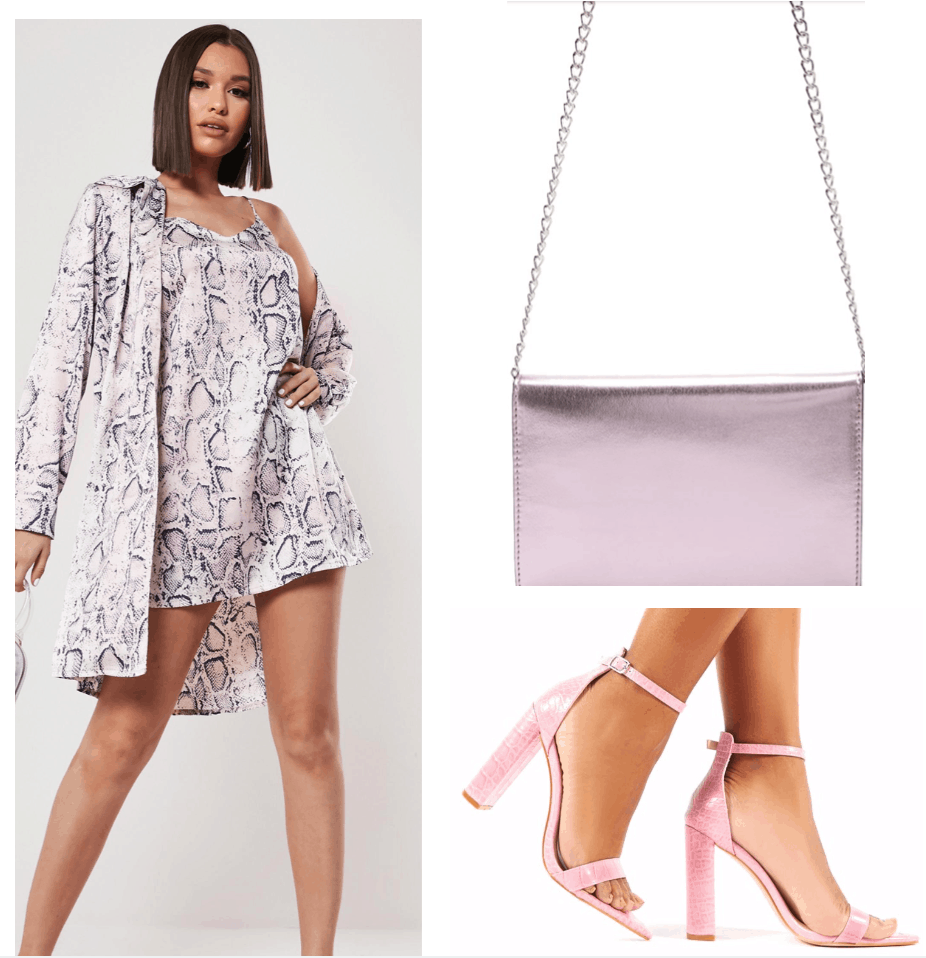 Products: Matching Set – Missguided, Cross-body Bag – Forever 21, Snake Print Heels – Public Desire
I absolutely adore the message behind this song! It's about a girl who meets a rich, famous boy at a party and the missed connection that ensues. He thinks she is after materialistic things due to her liking going to parties and dressing up. However, she ultimately rejects him — despite his status — because she cares about human qualities above all.
For this outfit, I wanted to go all out on this season's trends à la the woman in the song. I paired this super cute pink snake print co-ord set with snake print pink block heels. For an extra pop, I completed the look with a pink metallic cross-body bag.
2. Baby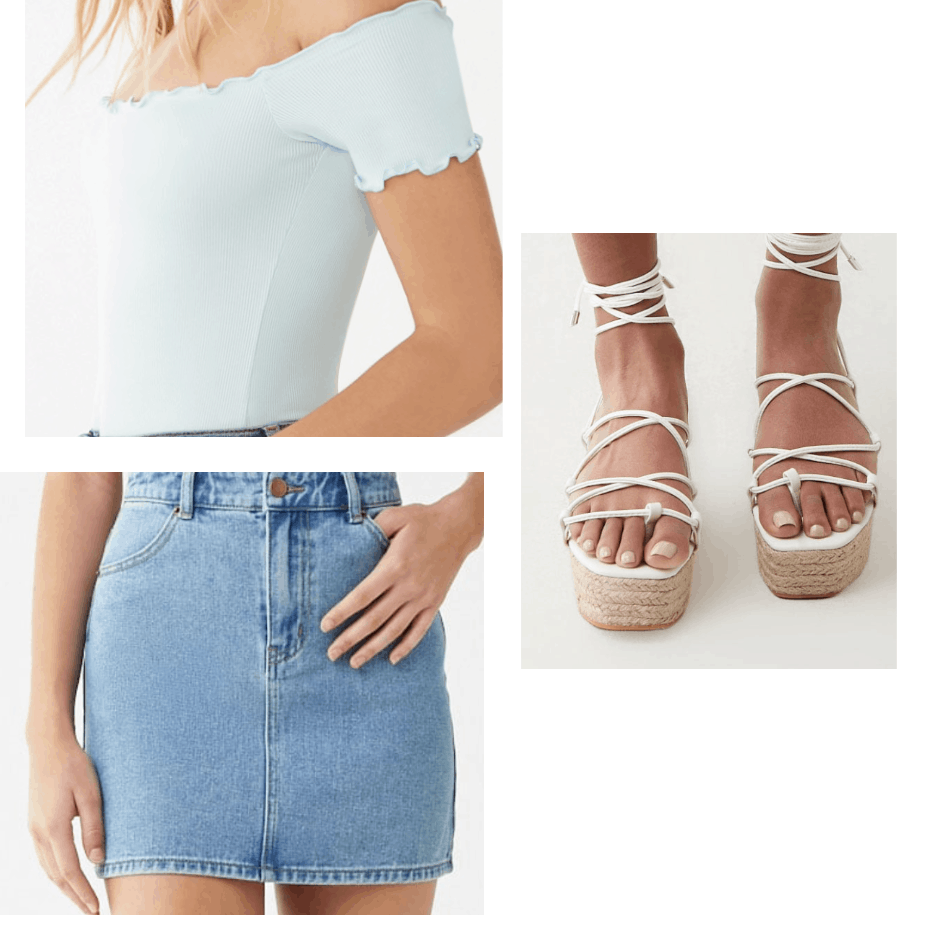 Products: Bodysuit – Forever 21, Mini Skirt – Forever 21, Wedges – Forever 21
"Baby" is a short and sweet song about falling head over heels in love. It's a cute sentiment, so I wanted to create an outfit to reflect the lightheartedness of the song.
This look is wearable during the day but could also work for nighttime events. To create it, pair a pale blue off-the-shoulder bodysuit with a denim skirt.
For shoes, try lace-up espadrille wedges. I love them because they're super cute and they're easy to walk in, so your feet will thank you at the end of the day!
3. Karma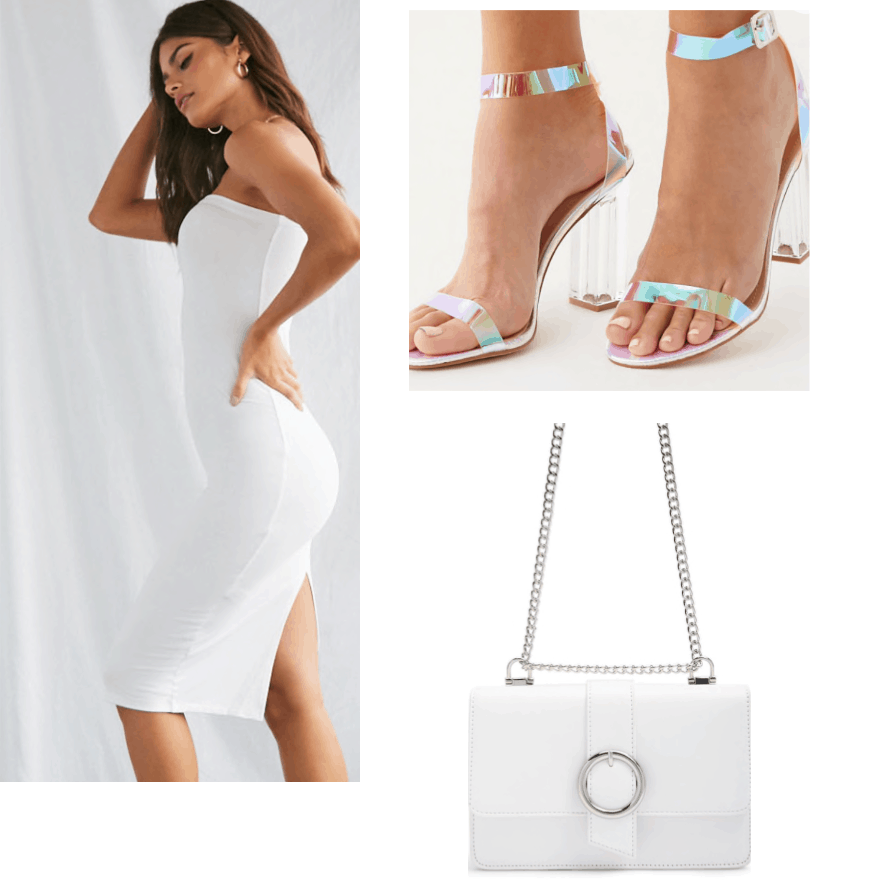 Products: Body Con Dress – Forever 21, Heels – Forever 21, Bag – Forever 21
"Karma" is a sassy song with a strong message: In relationships and in life, what goes around comes around.
I love how Karma is personified in the song, as a confident and determined girl, so I created a look inspired by her.
For a Karma outfit, I went for a trendy yet minimalist all-white look with a simple white bodycon dress, a white buckle bag, and iridescent vinyl heels. Although an all-white outfit looks amazing on its own, the color of the heels adds a little something extra. It's the perfect summer outfit for drinks or dinner!
What do you think about these Summer Walker outfits?
What do you think about these outfits? Do you own any items already? Let me know in the comments section.