This post may contain affiliate links, which means we may receive a commission if you purchase through our links. Please
read our full disclosure here
.
We are officially in the first full week of February which means it's time to celebrate all things L.O.V.E!
That's right, it's time for giant teddy bears, pink and red hearts, flowers, and all the chocolate your money can buy! Whether you're in a committed relationship, just dating, or happily single and waiting for that special someone, this month is for everyone to celebrate love.
With all of the love in the air, it's only expected that you will spend a few nights this month going out! For some special date night outfit inspiration we can turn to our favorite T.V. show couples who we think are #relationshipgoals. Check it out!
Jack and Rebecca from This Is Us
Jack and Rebecca from the T.V. show This Is Us are the ultimate Mom/Dad, Husband/Wife duo. Between Jack vowing to be a "12" for Rebecca and Rebecca's undying support for Jack's dreams, their love is definite heart-melting material.
On the show, we get to see Rebecca through many stages — and fashion phases — of her life, but one thing that remains the same is her love for floral dresses.
Floral dresses make the perfect date night outfit because there are so many different prints and colors to choose from. The dress can be cute and flirty or romantic. Give one of these Rebecca-inspired outfits a try for the next time you go out!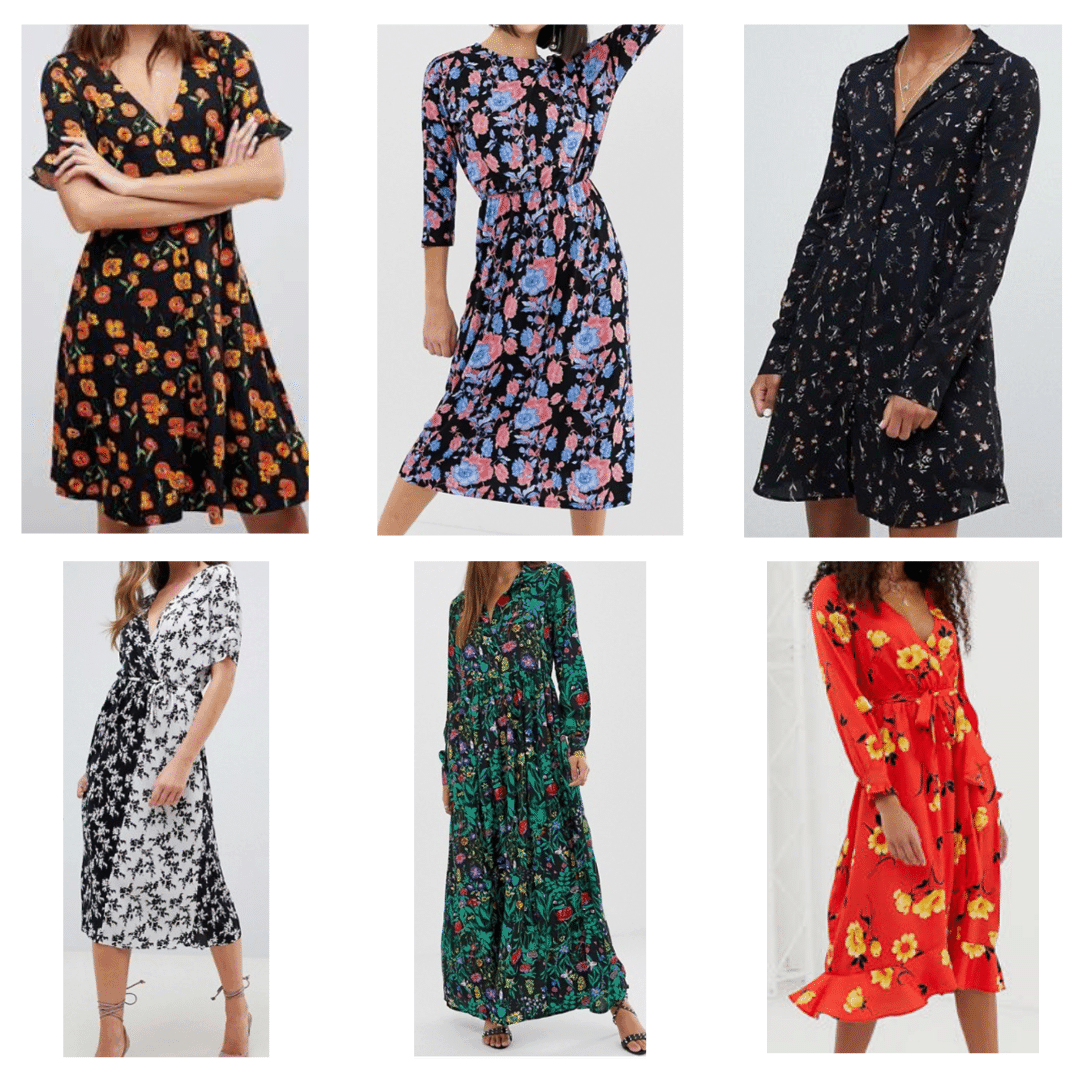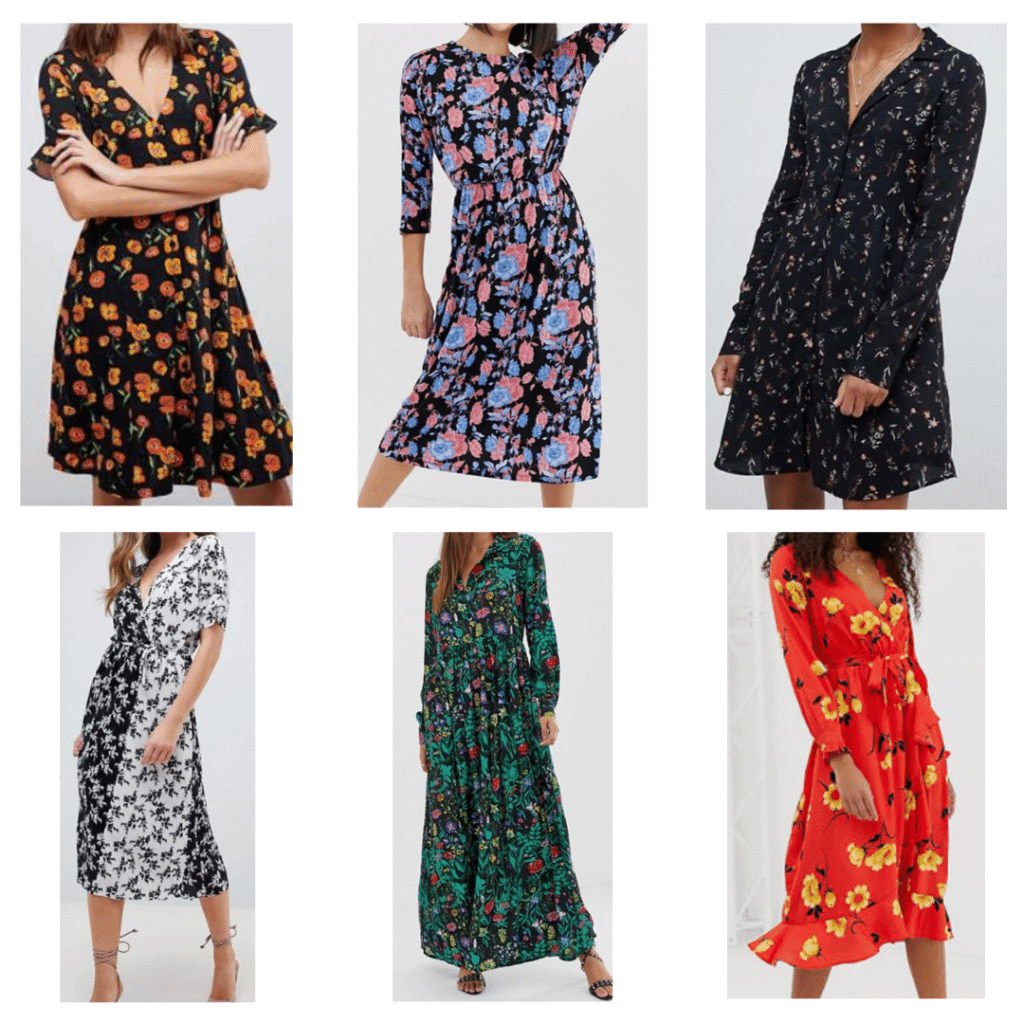 From left to right: Black Floral Dress – Asos, Black & White Midi Dress – Asos, Pink & Blue Midi Dress – Asos, Green Maxi Dress – Asos, Long-Sleeve Dress – Asos, Red Midi Dress – Asos
Cory and Topanga from Boy Meets World
I grew up watching Boy Meets World and to me, nothing is more classic than the love between Cory and Topanga. They fell in love at such a young age and against all odds, were married in the end. SO CUTE! Their devotion to each other is unbeatable!
As you can see, denim was really on trend not only for Topanga but also for Cory.
Denim is timeless and can be worn in so many different ways depending on the occasion. Try accessorizing one of these denim pieces with some fun shoes or jewelry.!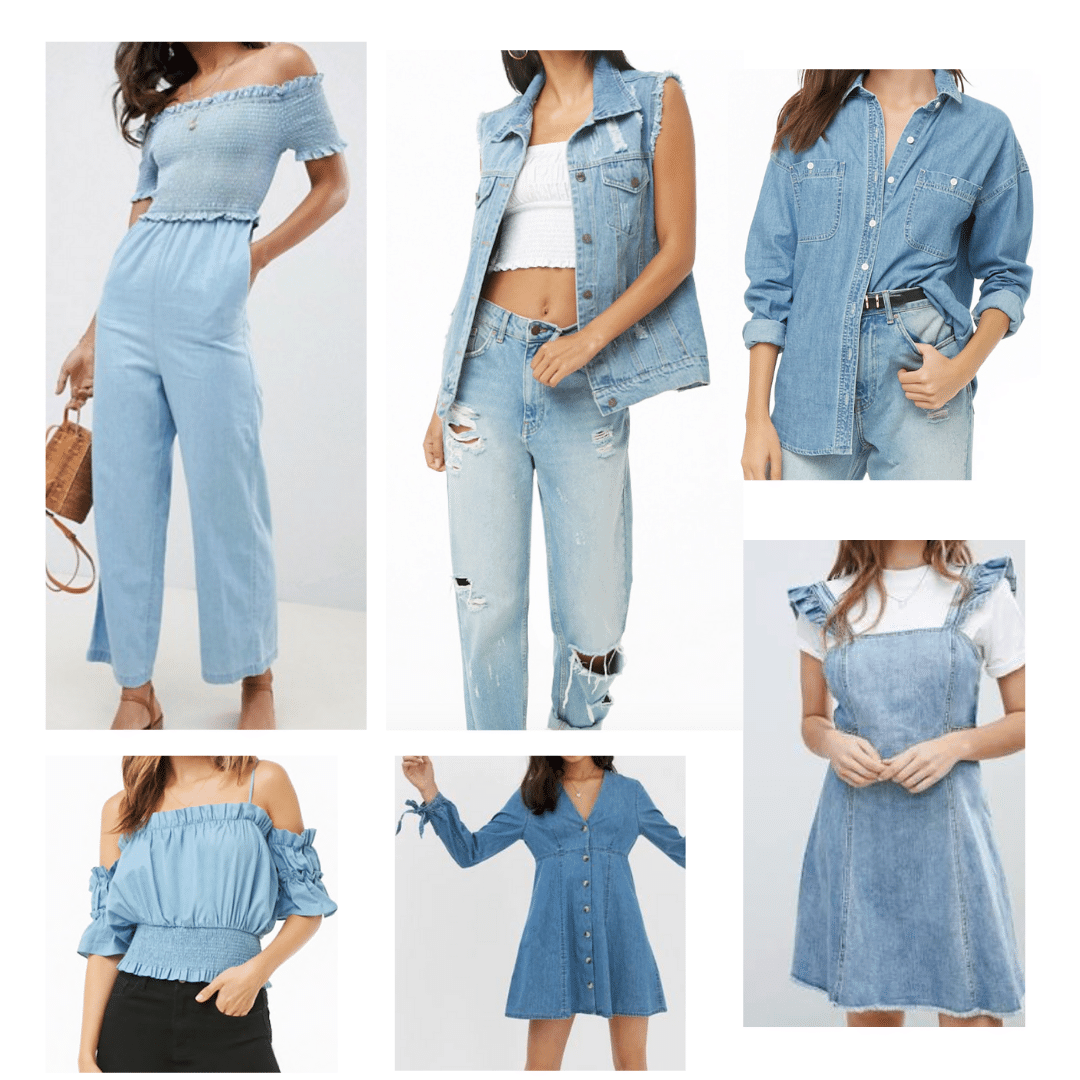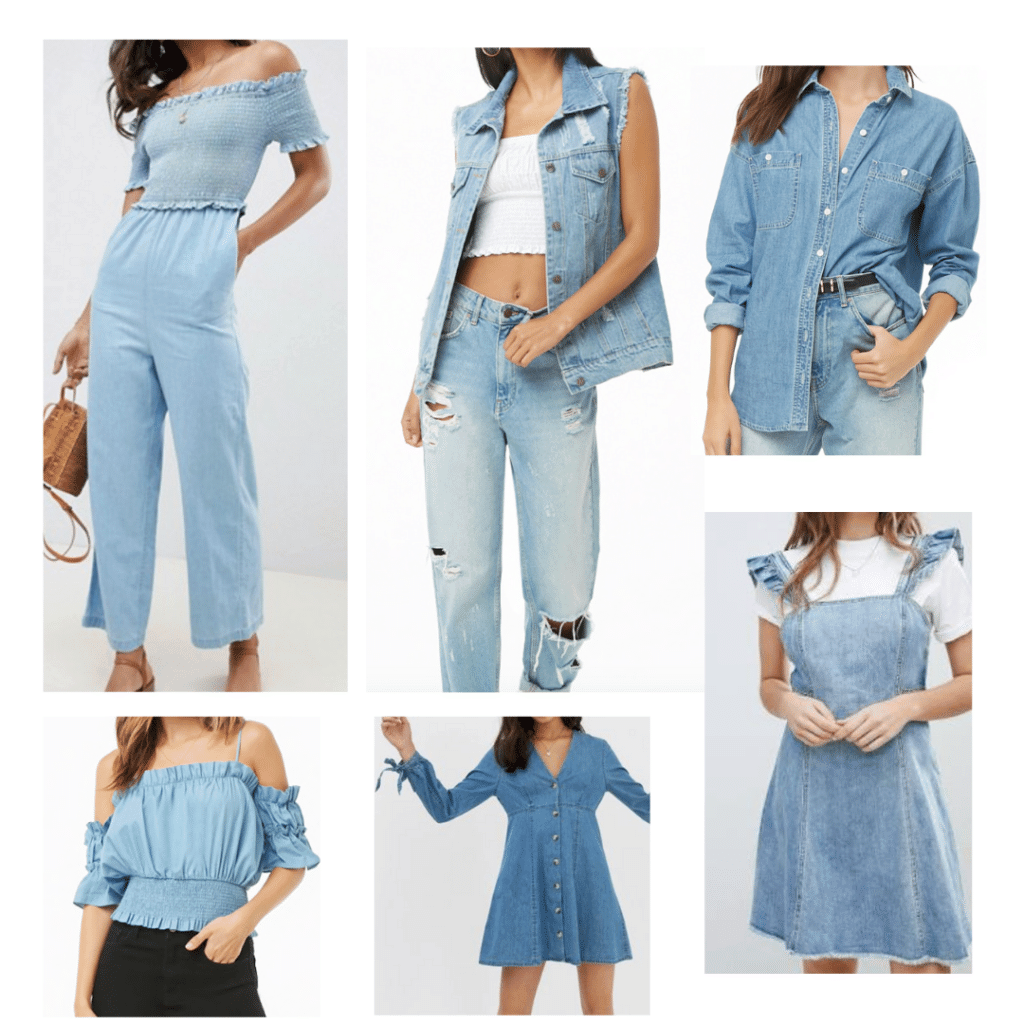 From left to right: Denim Jumpsuit – Asos, Chambray Open-Shoulder Top – Forever 21, Denim Vest – Forever 21, Denim Dress – Asos, Denim Shirt – Forever 21, Denim Pinafore Dress – Asos
Betty and Jughead from Riverdale
How many of you are team #Bughead? I know I am! Doesn't it make them 10x cuter that Cole Sprouse and Lili Reinhart are actually dating in real life?
Betty and Jughead are one of Riverdale's hottest couples. When they work together, they make the BEST team and always prove that two is better than one.
Betty's style on Riverdale is definitely girly and preppy. She LOVES a good collared shirt/cardigan combo. And you can't forget the pearls, of course! Try any of these affordable options and you are sure to look feminine and chic.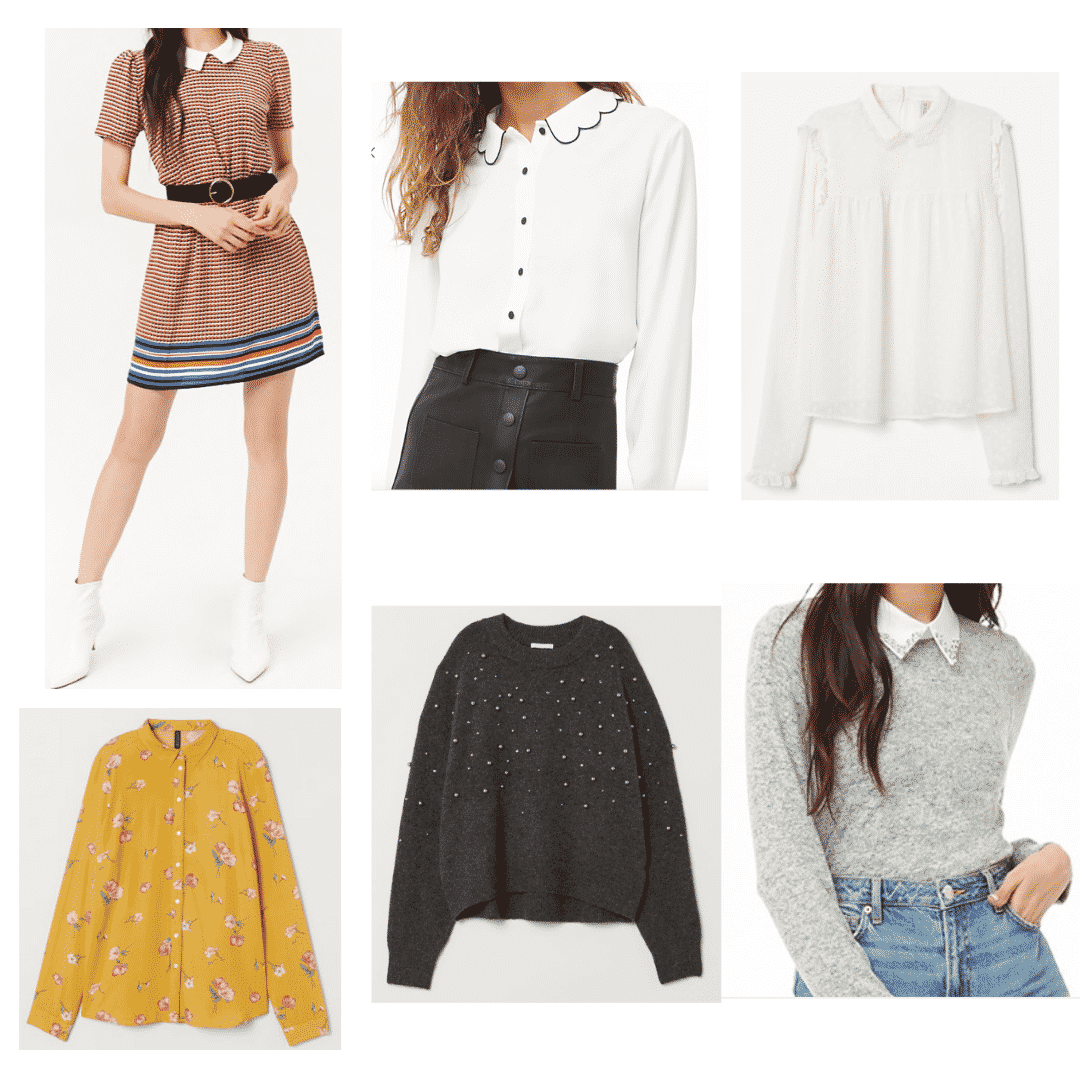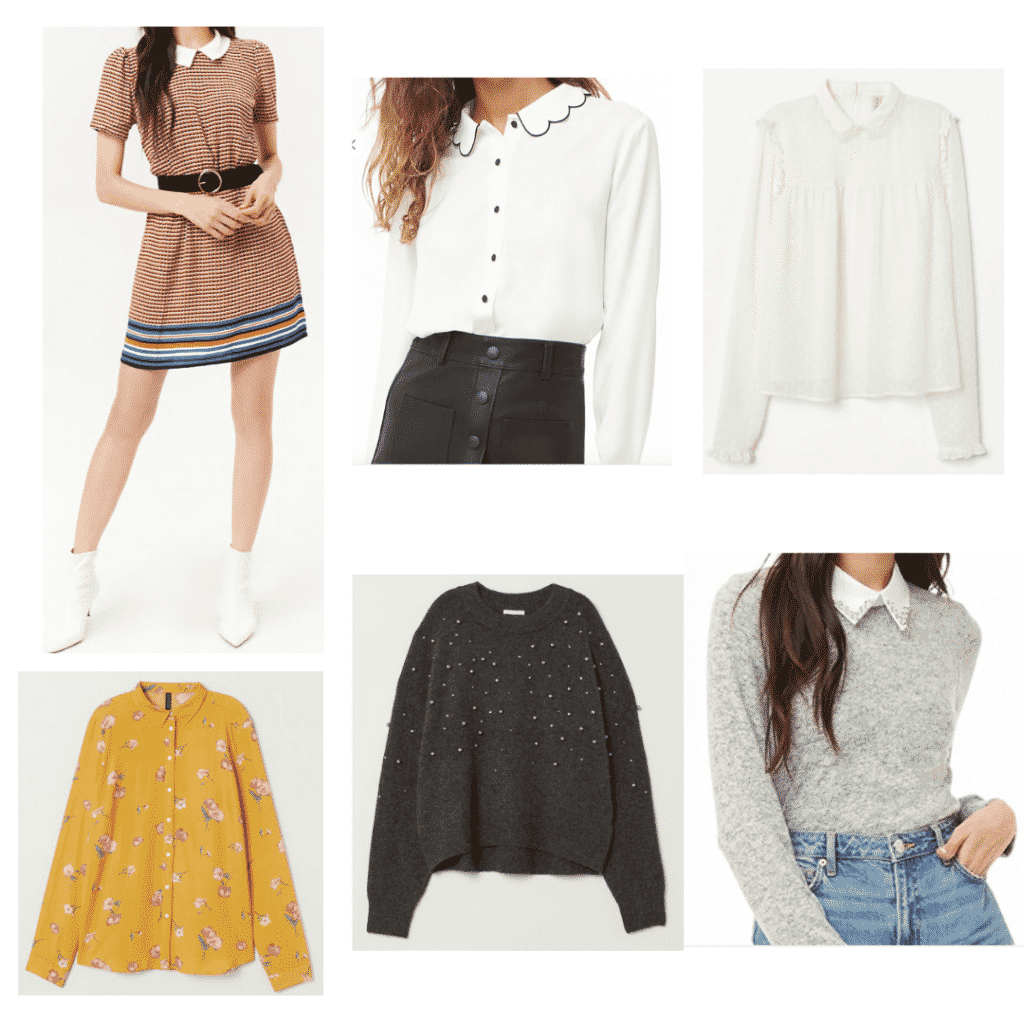 From left to right: Collared Dress – Forever 21, Floral Top – H&M, Scalloped Collar Shirt – Forever 21, Pearl Sweater – H&M, Collared Blouse – H&M, Pearl Collared Sweater – Forever 21
Ross and Rachel from Friends
"I'll be there for youuuu…" We can't talk about the best T.V. show couples without mentioning Ross and Rachel from Friends! There was never a doubt, these two were always meant to be together. I mean, they were each other's lobsters, of course!
Rachel is often seen in more body-con type outfits but she's a particular fan of mini skirts. Luckily for us, they are really on trend right now. You can find mini skirts in all different patterns, materials, and colors.
Get creative and pair a mini skirt with your favorite top. Any of these would make an awesome date night outfit!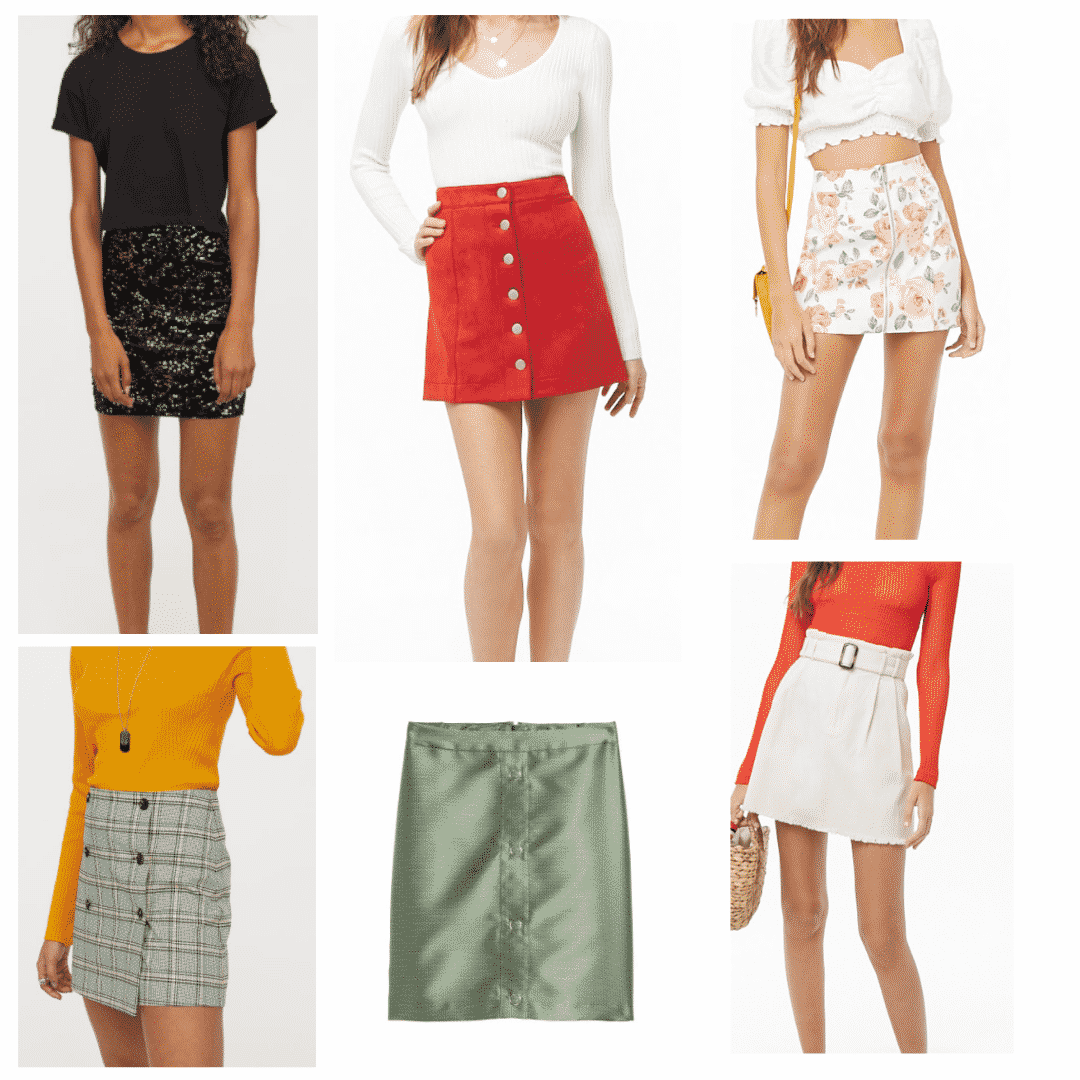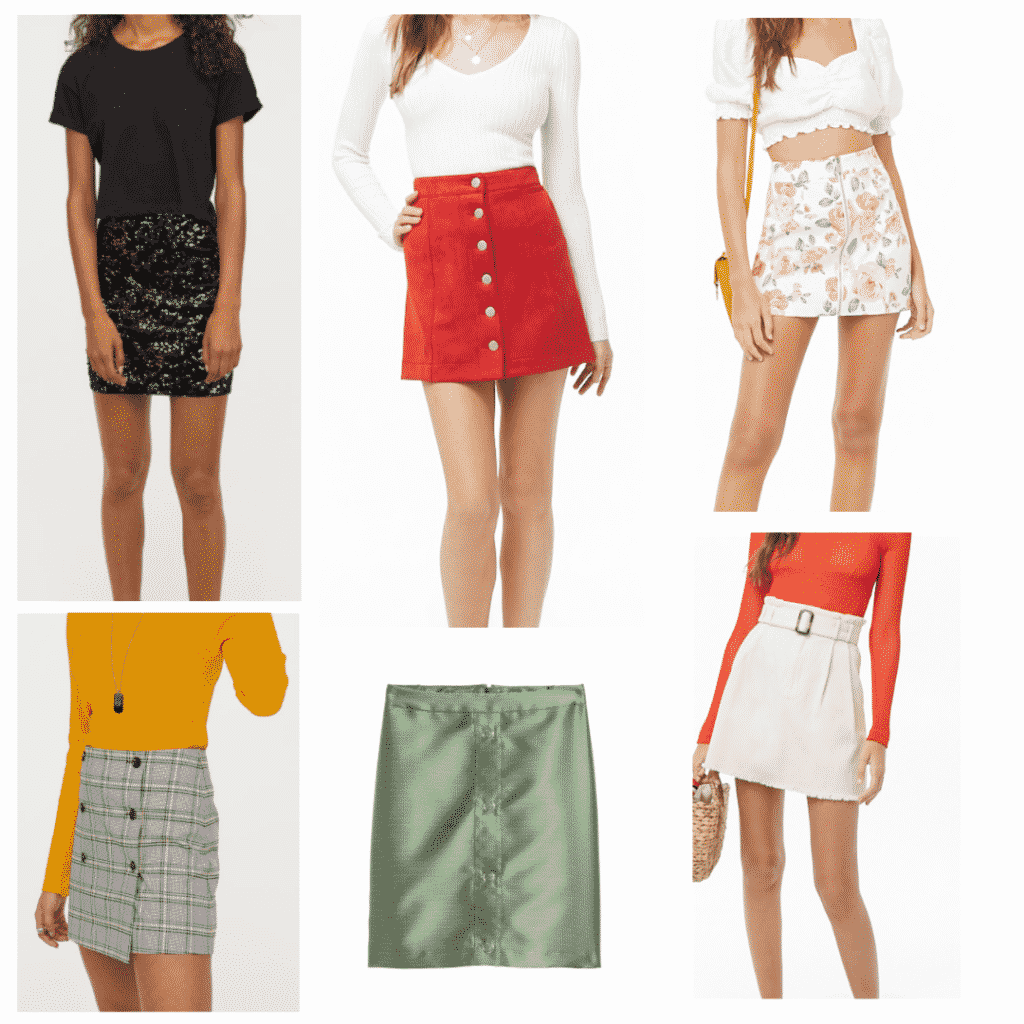 From left to right: Sequined Skirt – H&M, Checkered Skirt – H&M, Red Suede Skirt – Forever 21, Satin Skirt – H&M, Floral Skirt – Forever 21, Belted Skirt – Forever 21
Let us know!
What is your favorite T.V. show couple-inspired date night outfit? Do you have a favorite couple that wasn't mentioned? Leave a comment below!