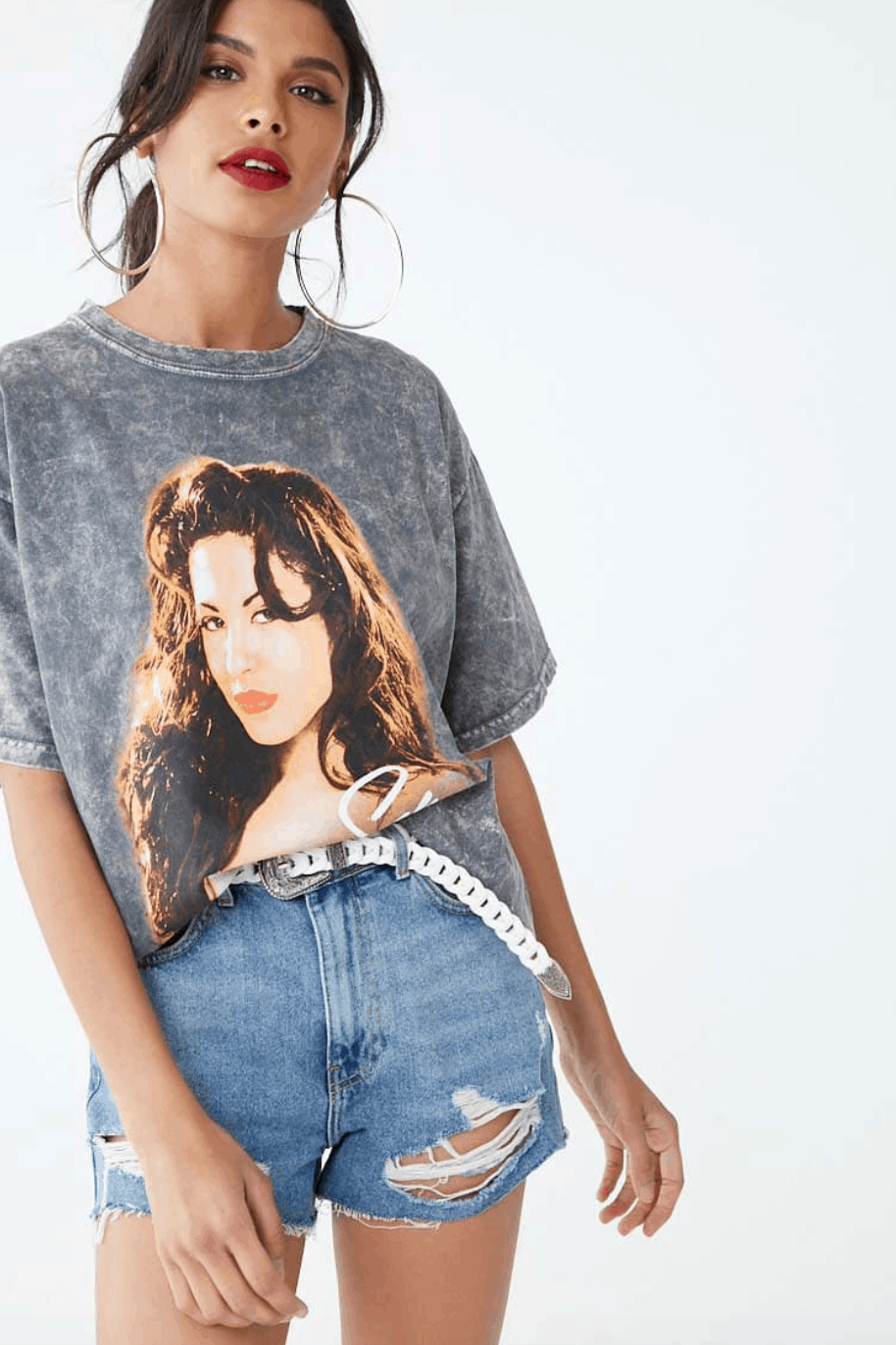 Graphic tees are all the rage right now but more specifically, BAND TEES are everywhere!
If you're like me, you love buying a new t-shirt every time you see your favorite artists in concert. (How else will people know that I actually went to the concert?!) But really, concert t-shirts are so fun. Yes…they can be pricey but hey — that t-shirt holds memories!
Luckily, this trend gives me an opportunity to pull out my favorite concert merch and style it. And don't lose hope if you don't have any concert tees. Currently, you can find shirts for all of your favorite artists in a number of stores!
I have no evidence for this theory, but I think this trend is coming back around thanks to the entertainment industry. They're the ones that have given us A Star is Born, Bohemian Rhapsody, and this fall, Rocketman. I'm not complaining, this trend ROCKS!
How the Celebs are Wearing Band Tees
Everybodyyyyy, Backstreet's Back ALRIGHT! Kylie is repping one of my personal favorite boy bands in this tee.
Katy Perry wore a band t-shirt of Lionel Richie, her American Idol co-host, on a day of auditions.
Lea Michele looks gorgeous in a simple Nirvana t-shirt.
How You Can Wear Band Tees
Pants Outfits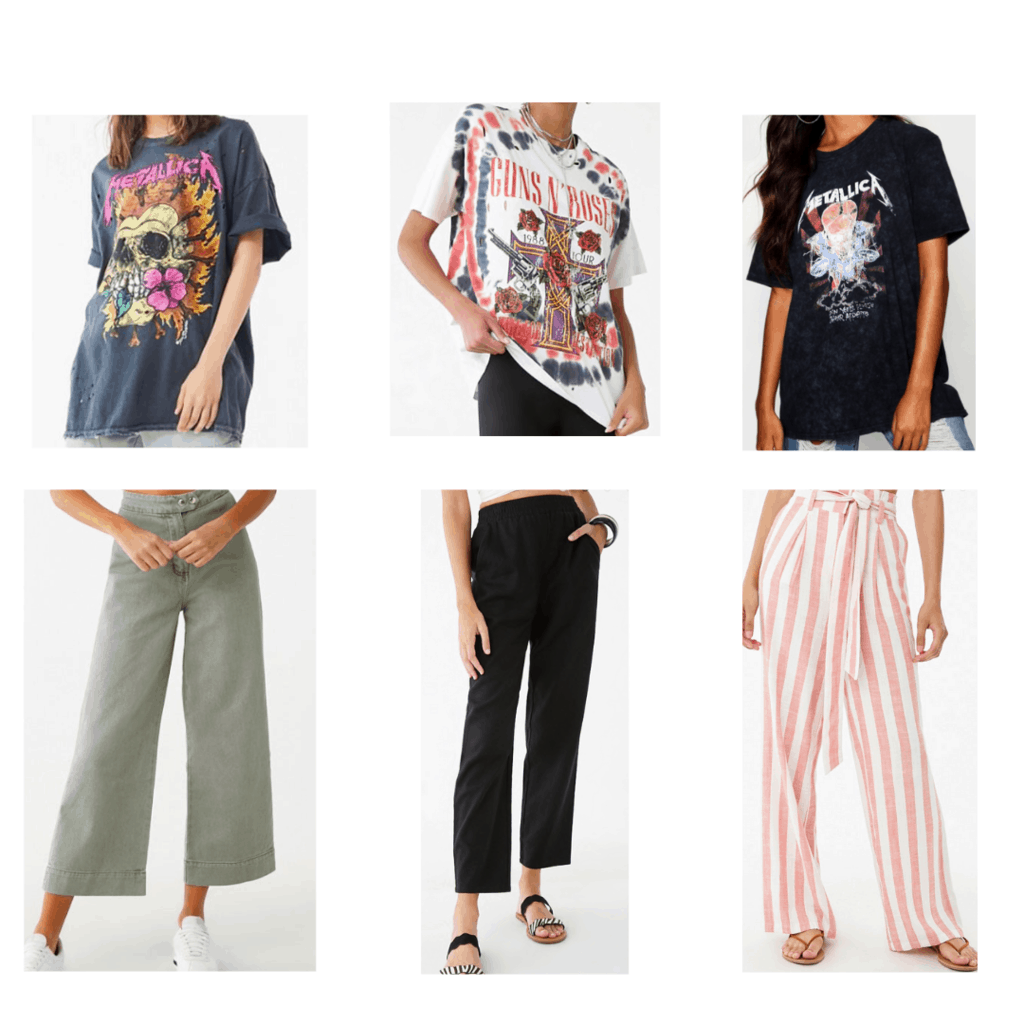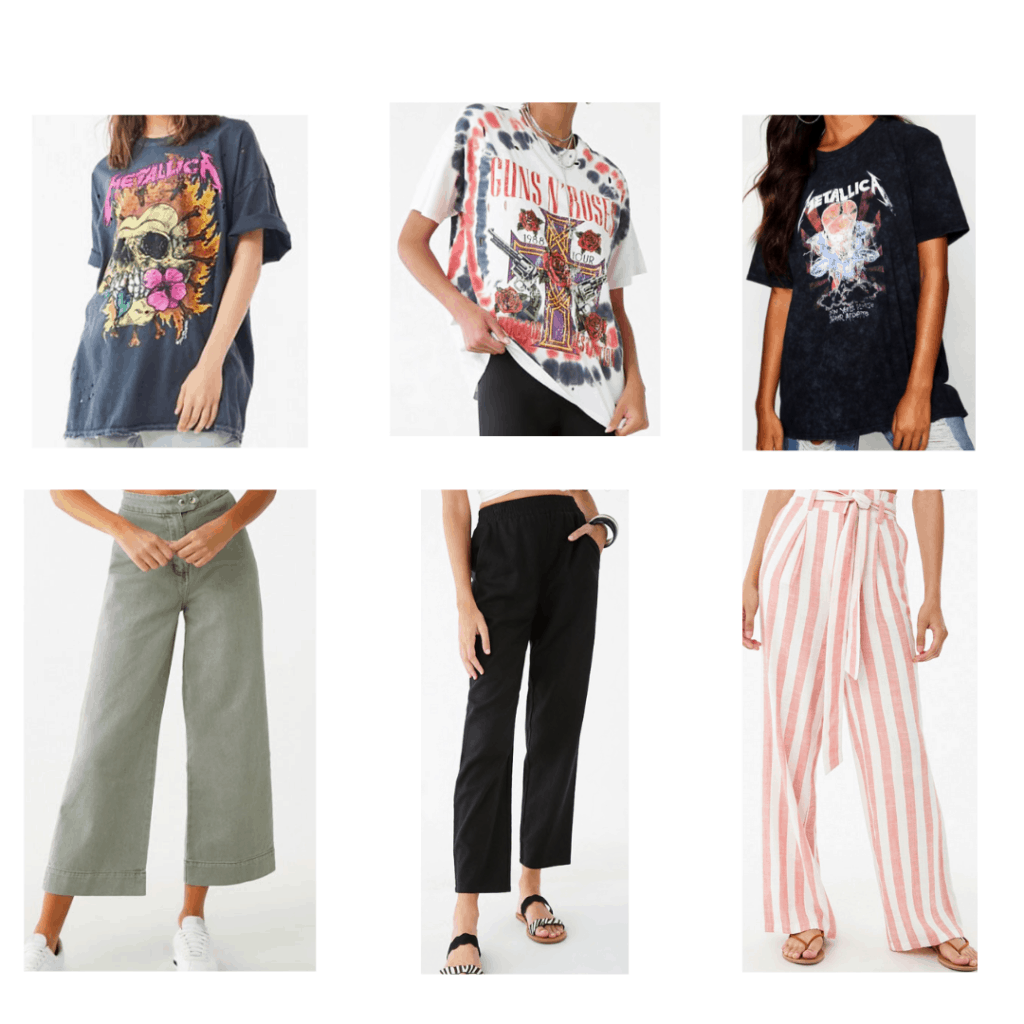 Products (From left to right):
I am a big fan of throwing on a t-shirt and jeans and calling it a day. With band tees, you can totally do that, but here are a few options if you want to try different styles of pants.
Since band t-shirts are typically oversized, you can tie the bottom in a knot, tuck it in, or even just let it be loose depending on the style you are going for!
Skirt Outfits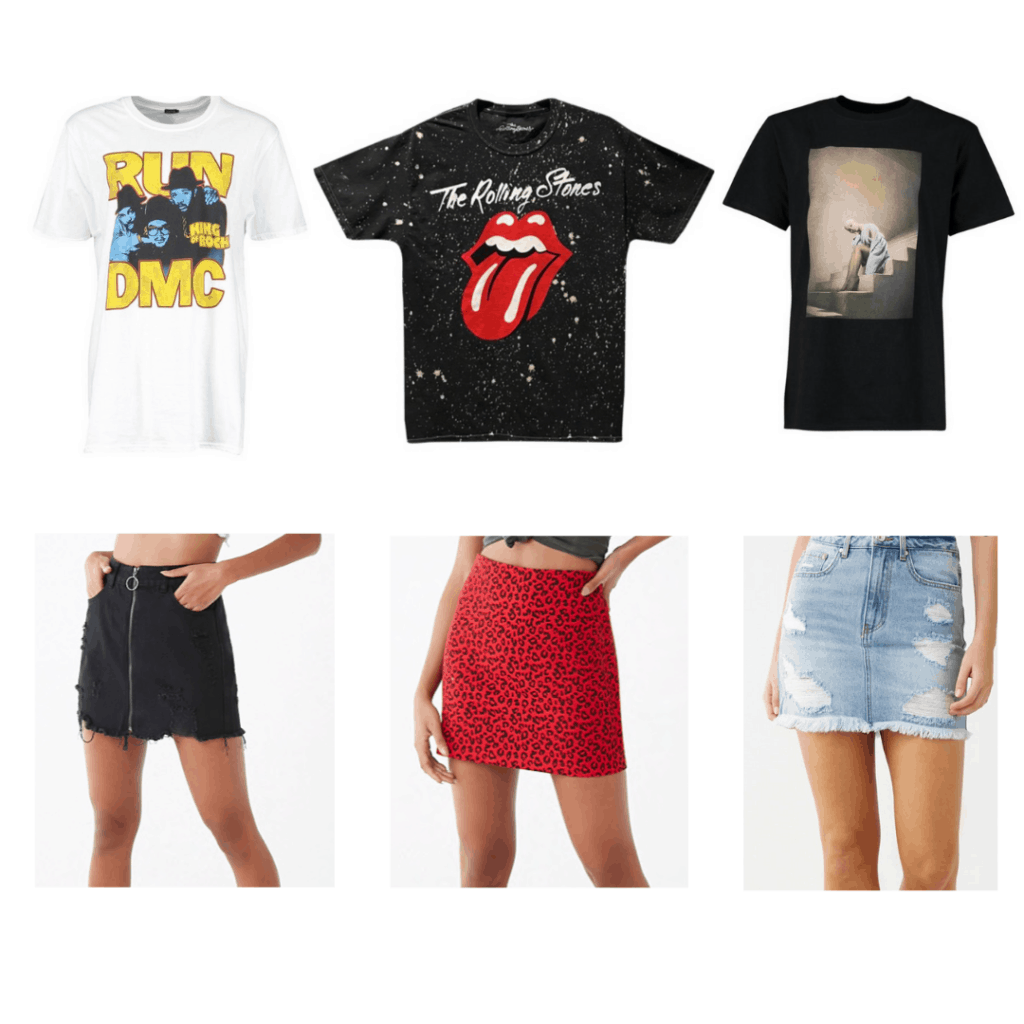 Products(From left to right):
A band tee paired with a skirt screams cool girl! Now that the weather is heating up, we are seeing a lot more mini skirts and I am so excited!
Since band t-shirts are normally pretty plain-looking, you can add a patterned or distressed skirt for some more flare. These looks can be accessorized with some cute shoes like combat boots, sneakers or even sandals. A baker boy hat would also make a great addition!
Shorts Outfits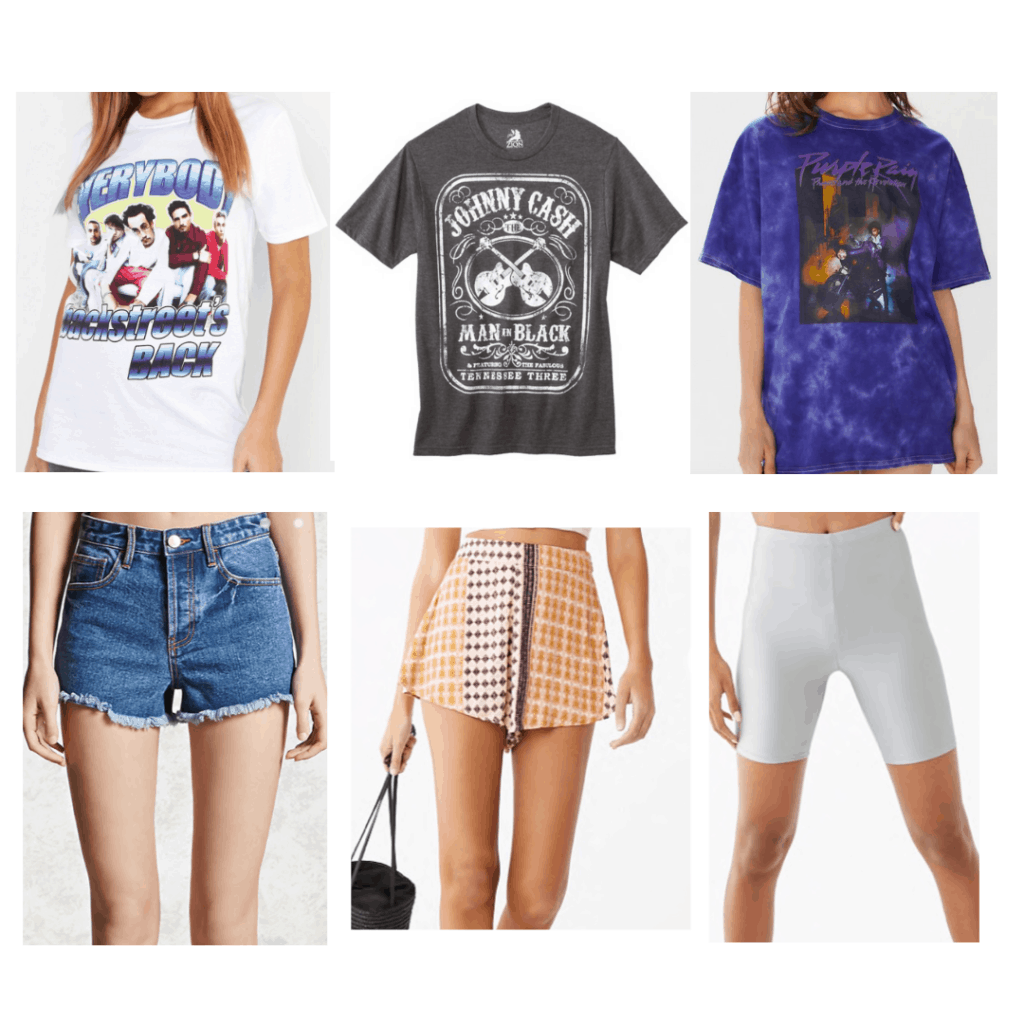 Products (From left to right):
I'm so excited for shorts weather! Shorts are just so easy and come in so many styles now.
Here are three potential outfits for three different occasions. The far left outfit is cute and casual with just a pair of denim shorts. The far right outfit with the biker shorts is when you want something comfy. Biker shorts are so cool and wearing them is like wearing leggings without the heat factor. The outfit in the middle is a little nicer with the flowy shorts. These are all fun ways to style your favorite band tee!
Band Tee Over A Dress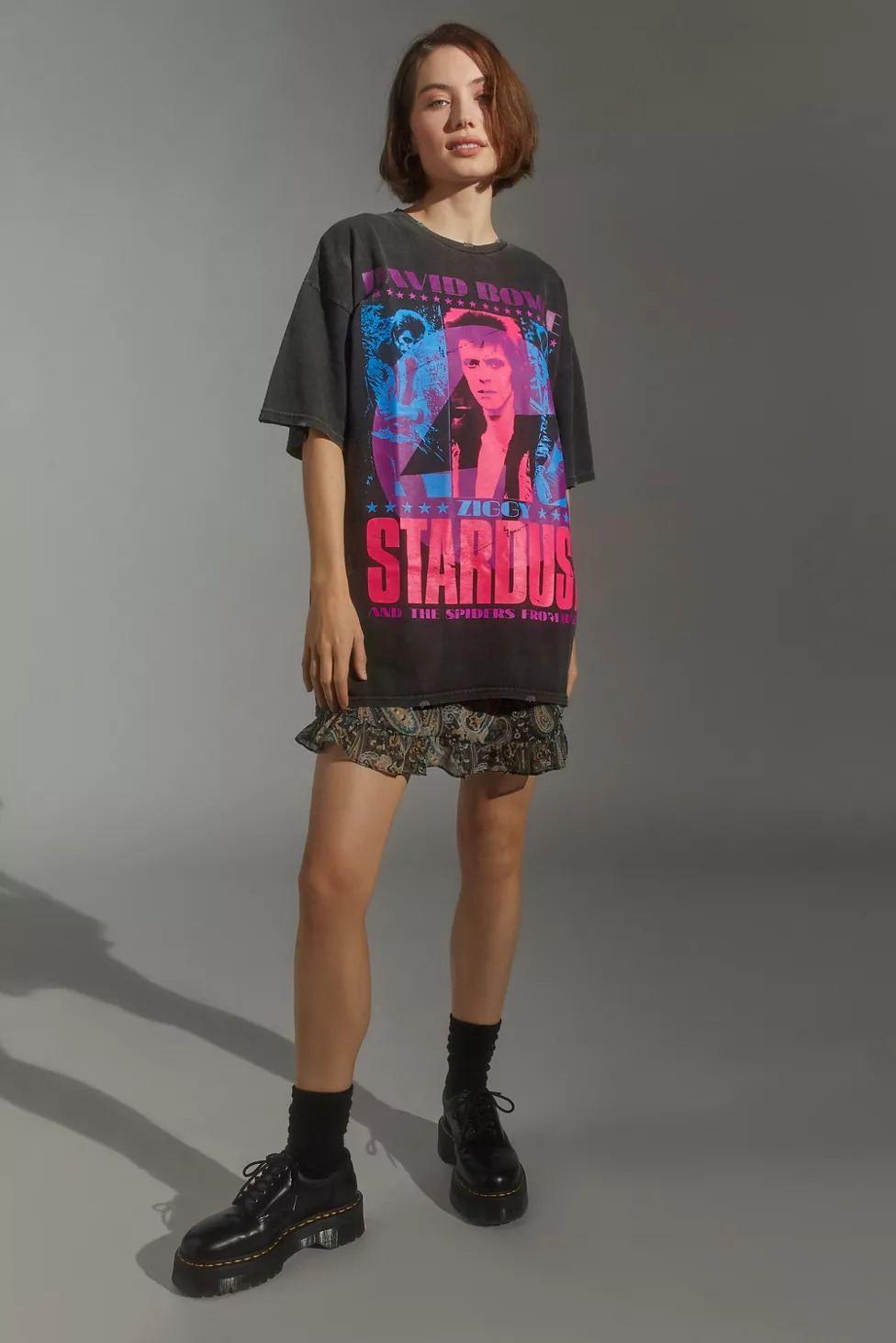 Another way to wear a band T shirt is underneath a dress. Whether you're styling a maxi dress or a minidress, this simple fashion hack adds yet another layer of style that you can take on and off any time.
Band Tee and Wide Leg Jeans Outfit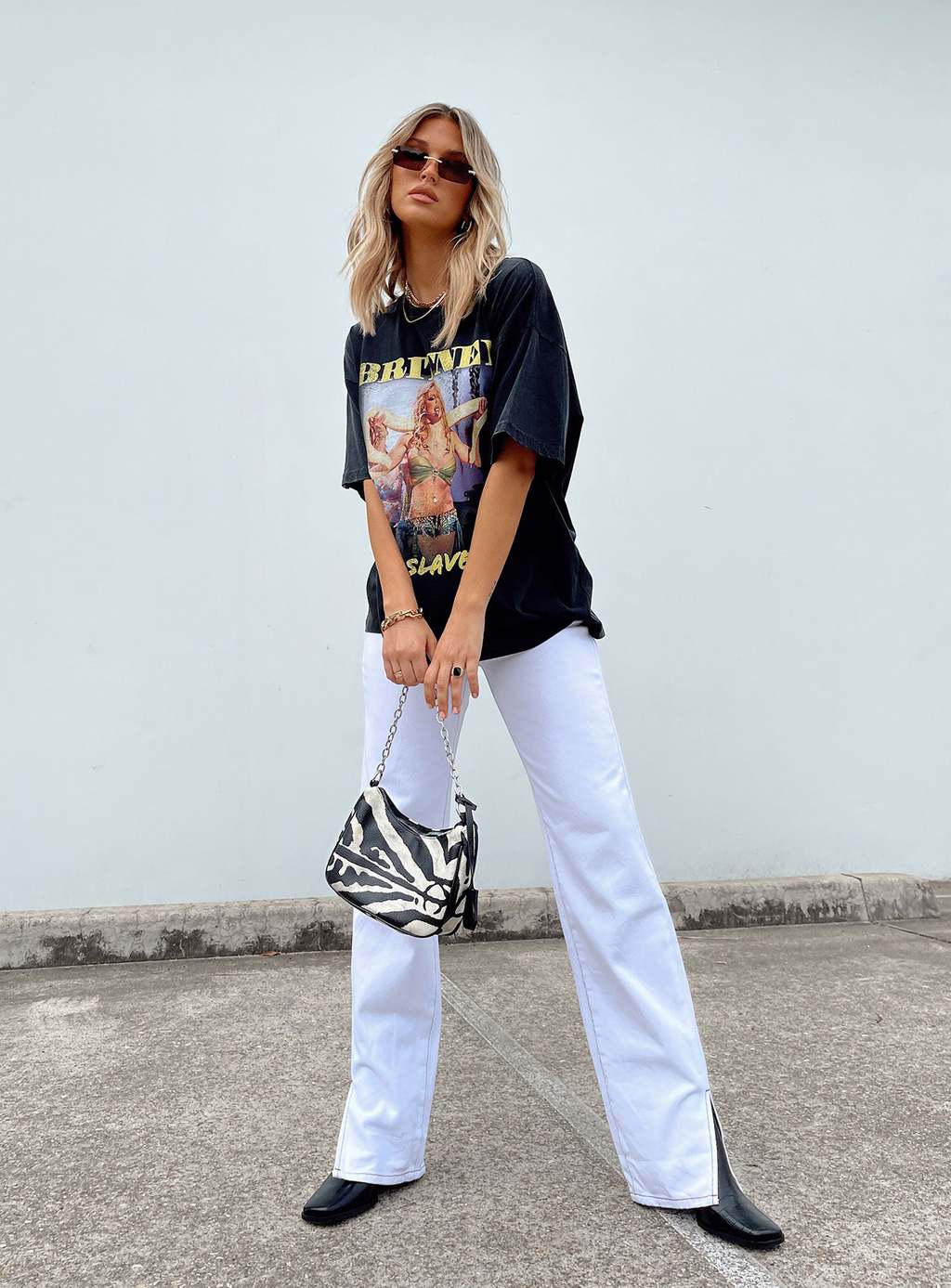 Another great way to wear your band T shirt is with wide leg jeans. This look can be more of a grungy, casual style and it's seriously so cute and comfy. For an extra grungy feel, grab an oversized flannel to layer over top, or tie it around your waist.
Blazer Outfit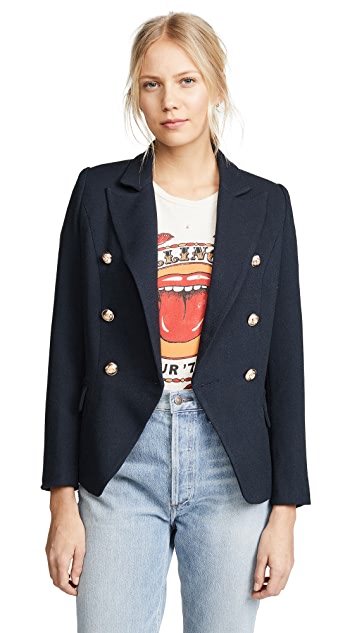 Blazers are a huge trend this season and they look amazing paired over band tees. Add your favorite faux leather pants or jeans and some cool boots for a perfect night out look. The rock chick style screams "I've made some effort," while still managing not to look like too much.
Under A Flannel Outfit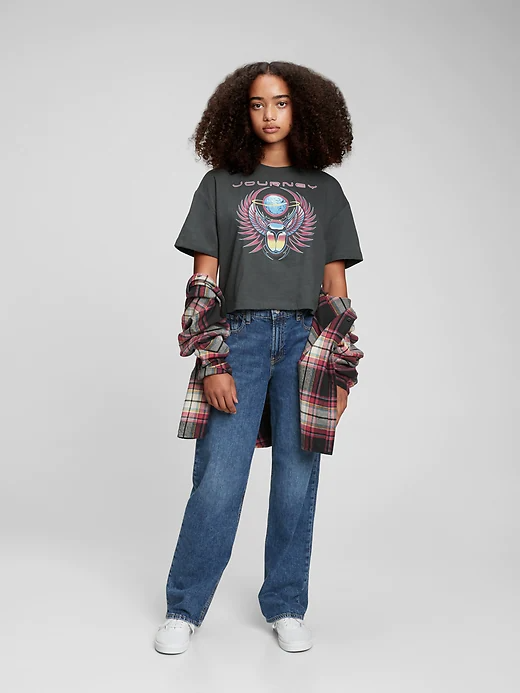 A a plaid shacket brings the rock star attitude to your look! 
If you like wearing layers, then try wearing your band tee under a flannel. You don't have to match exactly here, just choose any color that coordinates or contrasts well with whichever top layer it is. (Don't worry about being too intentional, eclectic works here).
I want to hear from you!
What's your favorite band or artist? How do you feel about this band t-shirt trend? Leave a comment below!
If this article gives value to you, please consider the related posts below: