If I were to pick one outfit combination to wear for the rest of my life, I would definitely pick a t-shirt and jeans. A classic, easygoing, and foolproof combination that is effortless and trendy, this uniform has been one that defies all trends that come and go.
If you're wondering how to wear a t-shirt fashionably, or how to style a pair of jeans to look like an Instagram girl, you've come to the right place. There are so many more possibilities with this combination beyond your basic blue jeans and white tee. Experiment with the myriad of denim styles and you'll surprise yourself!
As a forever fan of this truly iconic look, I have summarized my favorite go-to outfits with t-shirts and jeans; and here are 3 ways to rock them:
1. White T-shirt + Straight Jeans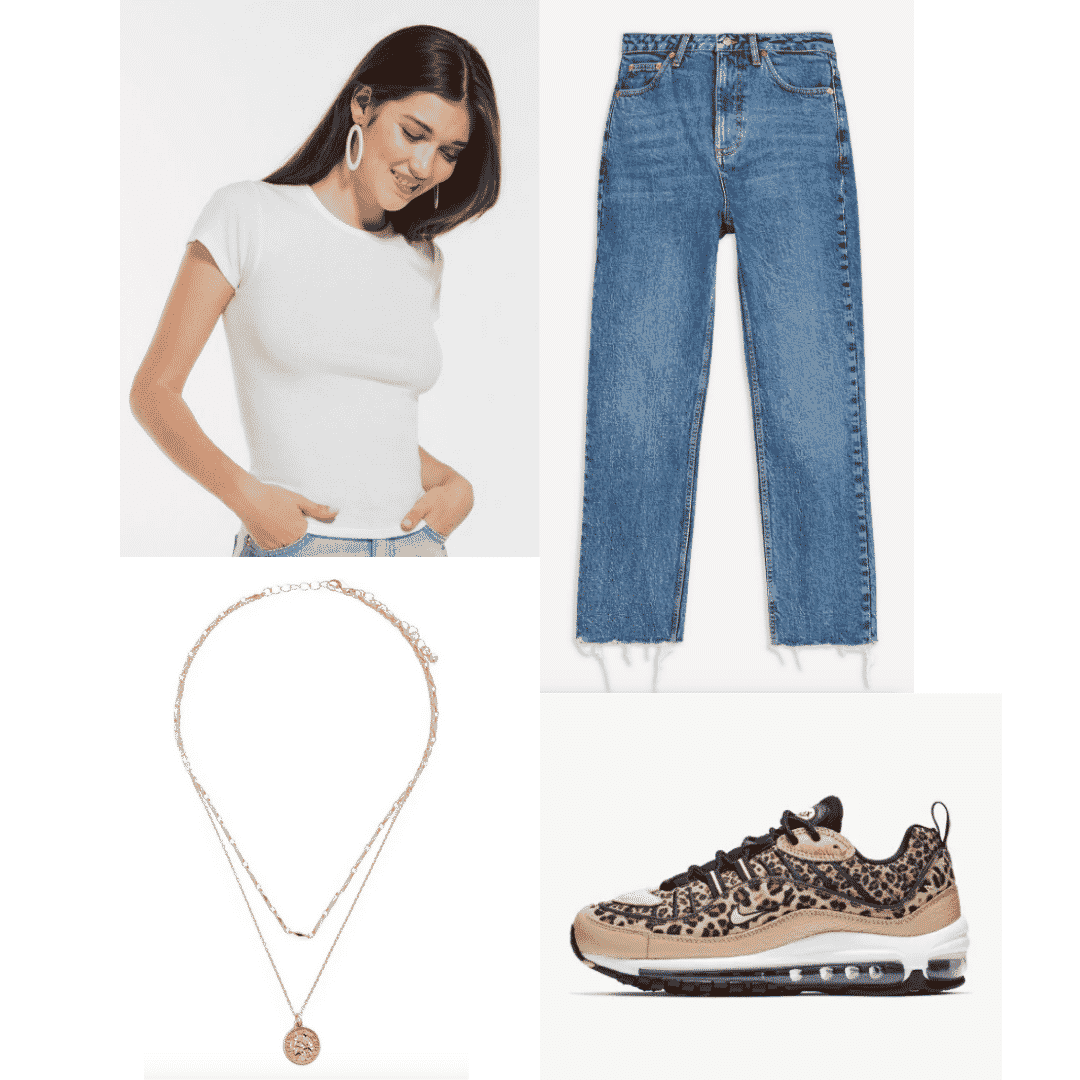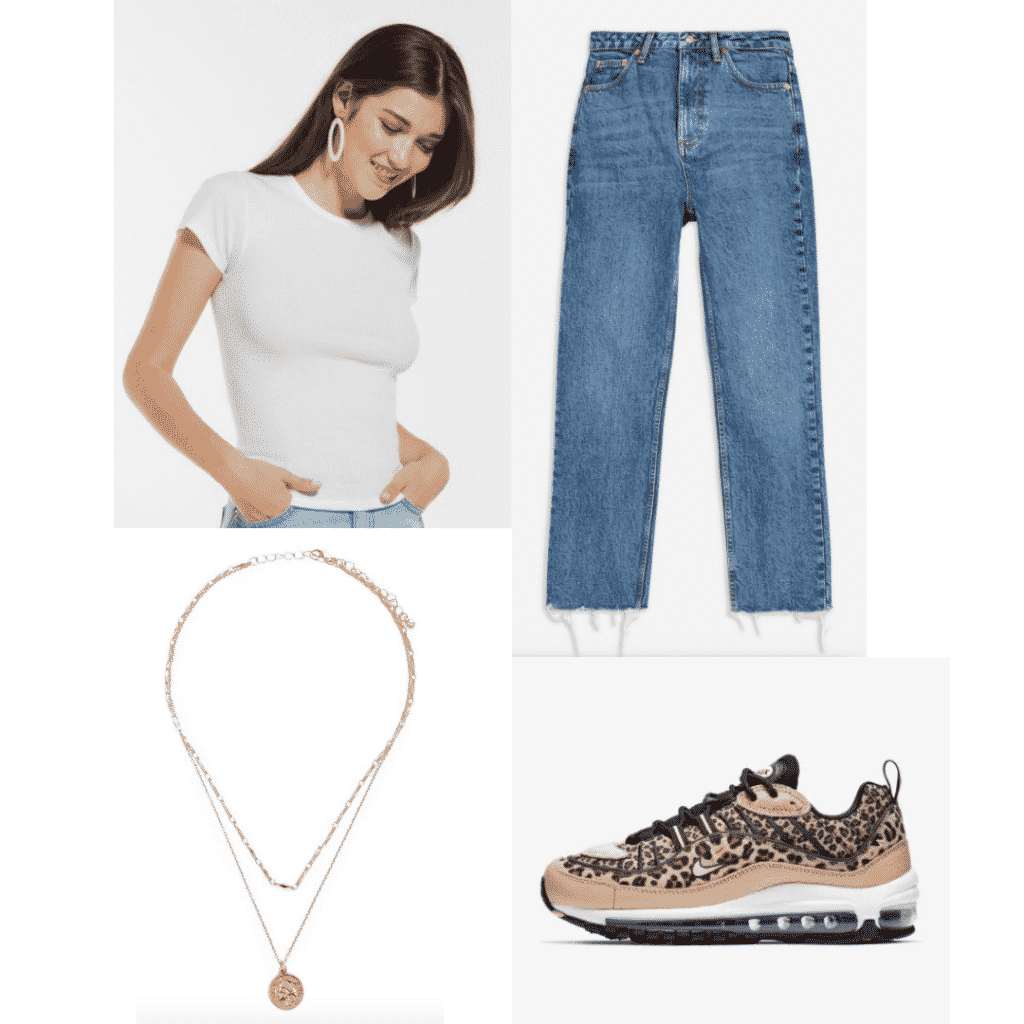 Products: T-shirt – Urban Outfitters, Jeans – Topshop, Necklace – Forever 21, Sneakers – Nike
Undeniably, the white t-shirt and blue jeans combo is one of the most iconic looks of all time. It is a no-brainer for those days when you want to look put together, but can't be bothered to try.
To put your own 2019 twist on this timeless duo, swap your skinny jeans for straight leg jeans (these jeans are legitimately everywhere now), which are a bit looser through the thighs, and have a slightly wider hem at the bottom.
Complete the look with a pair of leopard-print sneakers and layer some gold necklaces on top. You're good to go!
2. Band Tee + Mom Jeans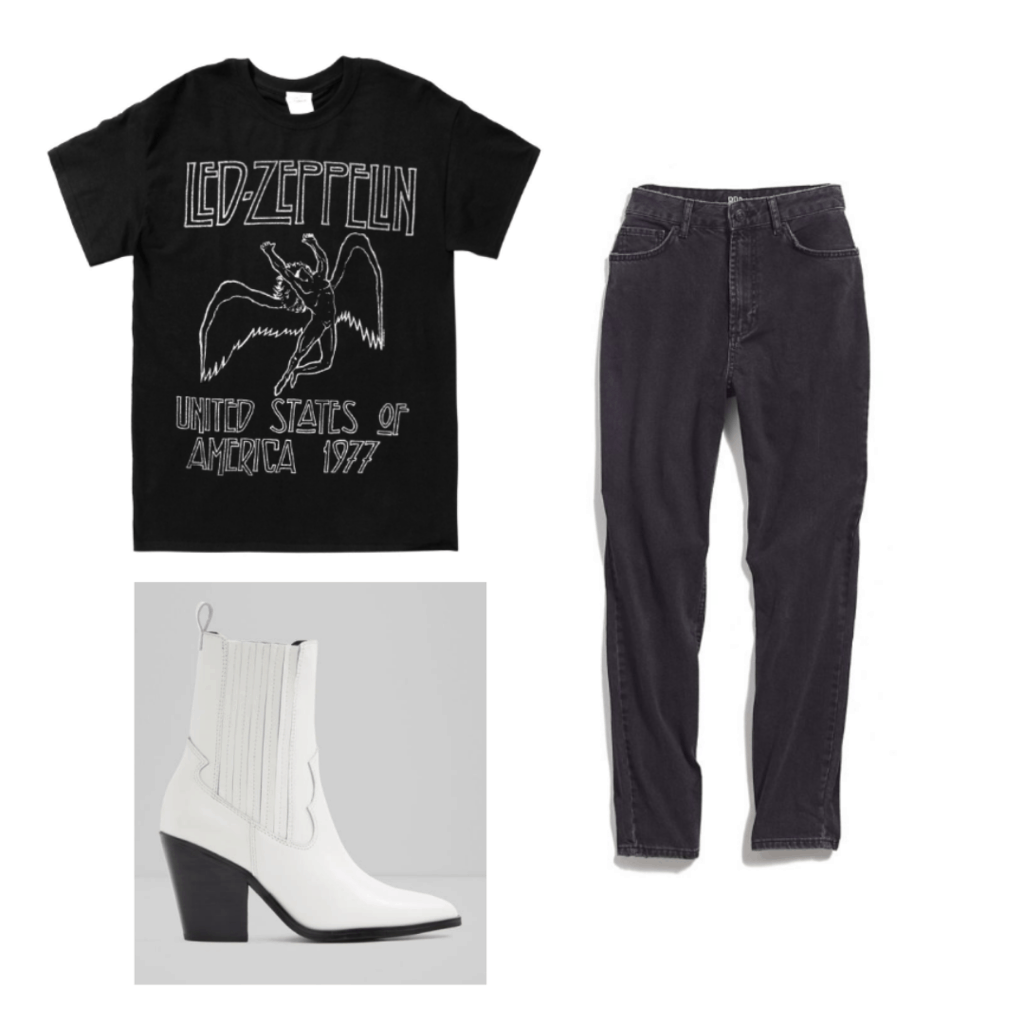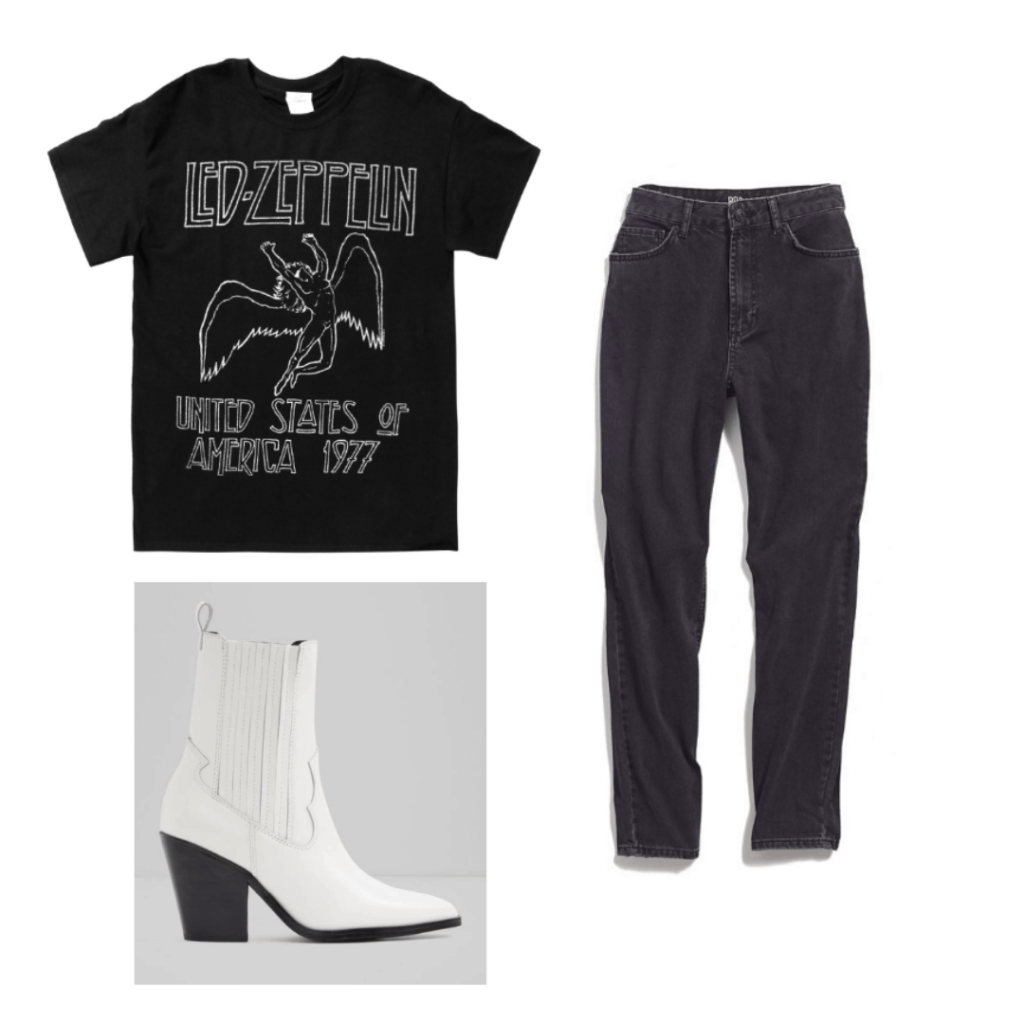 Products: T-shirt – Hot Topic, Jeans – Urban Outfitters, Boots – Aldo
I swear we all have a favorite band t-shirt that is kind of worn out and old — but it doesn't mean you can't dress it up and recreate an edgy look!
If you're wondering how to wear a t-shirt fashionably, this might be the easiest outfit of the bunch. Just upgrade your favorite band t-shirt by pairing it with your favorite pair of mom jeans. Mom jeans are extremely comfortable and flattering – they're high waisted, with more room throughout the thighs, and tapered towards the ankle.
Turn up the edginess of the outfit with a pair of über stylish western-inspired booties.
3. Neon T-shirt + White Wide-Leg Jeans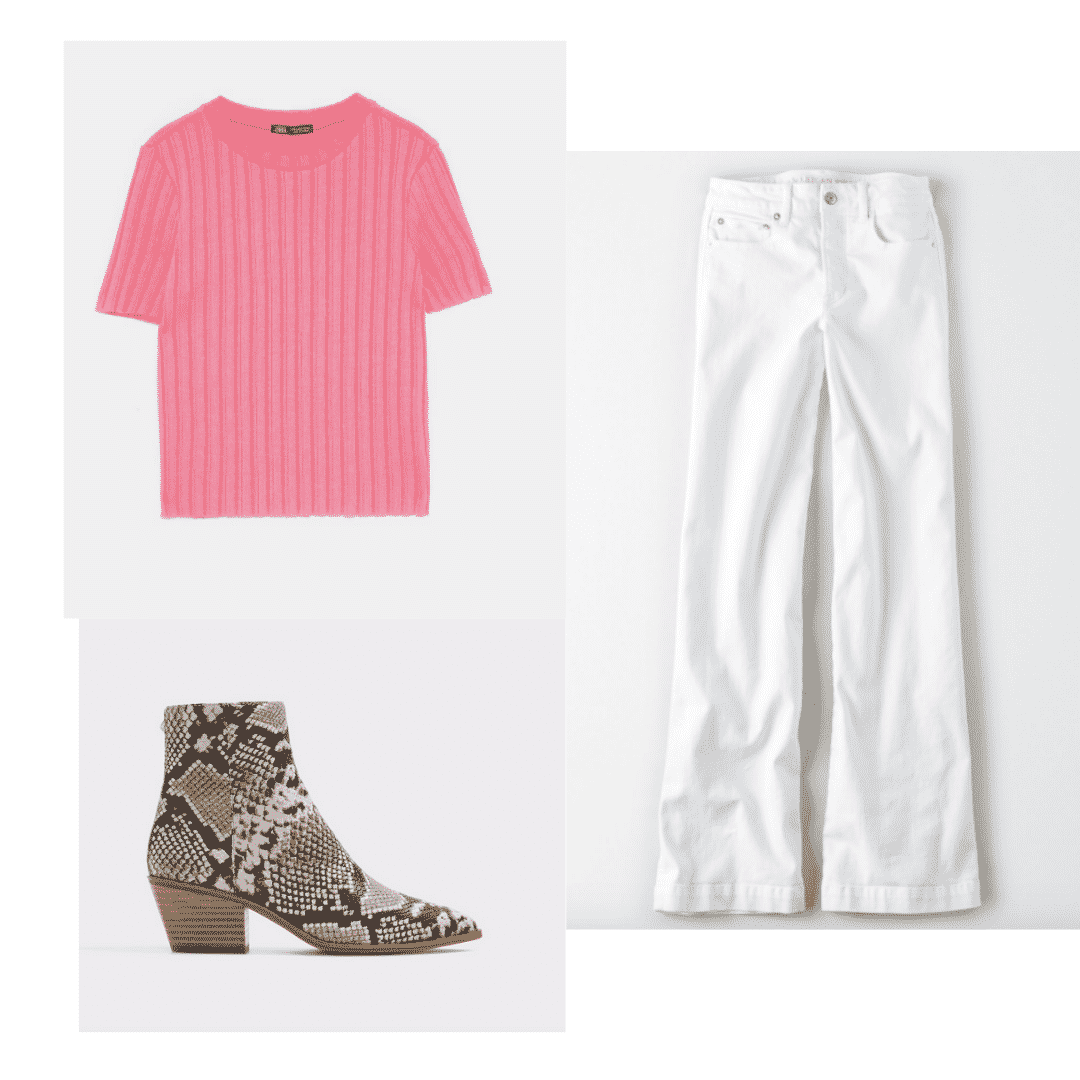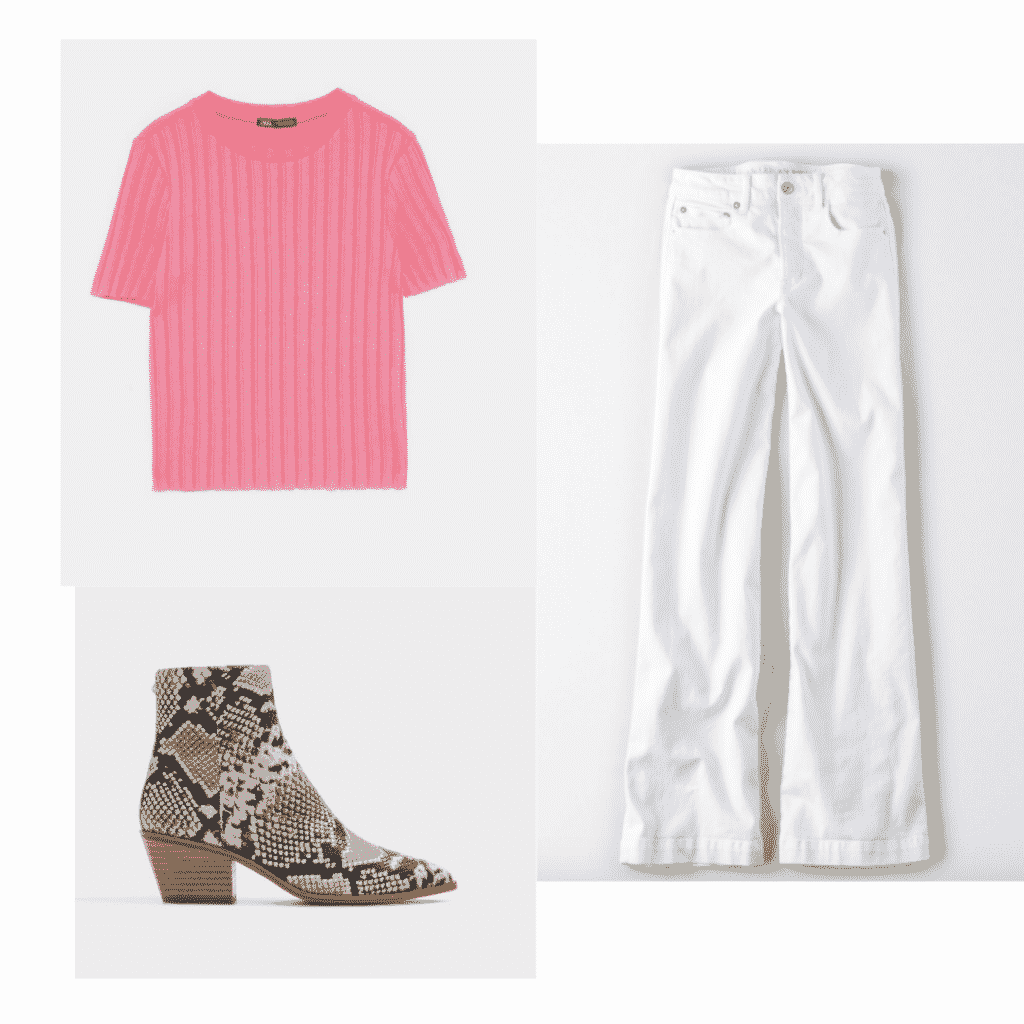 Products: T-shirt – Zara, Jeans – American Eagle Outfitters, Boots – Aldo
The most trendy look of all, this t shirt and jeans outfit combines all of the hottest trends of the minute and merges them into one sharp, eye-catching outfit.
Neon colors and snakeskin print have been two of the biggest trends for the past season, and they are here to stay this year. The white denim here acts as a neutral that balances out the boldness of the two pieces.
Cropped wide-leg jeans are a great addition to your wardrobe — they're the casual counterpart to your favorite culottes. If you want to wear them when it's cold outside, layer a pair of stockings underneath so you can stay warm while sporting them.
There you have it, three ideas for how to wear a t shirt fashionably or style up a pair of jeans!
How would you style this combination? Would you try any of these looks? Share with us in the comments below!