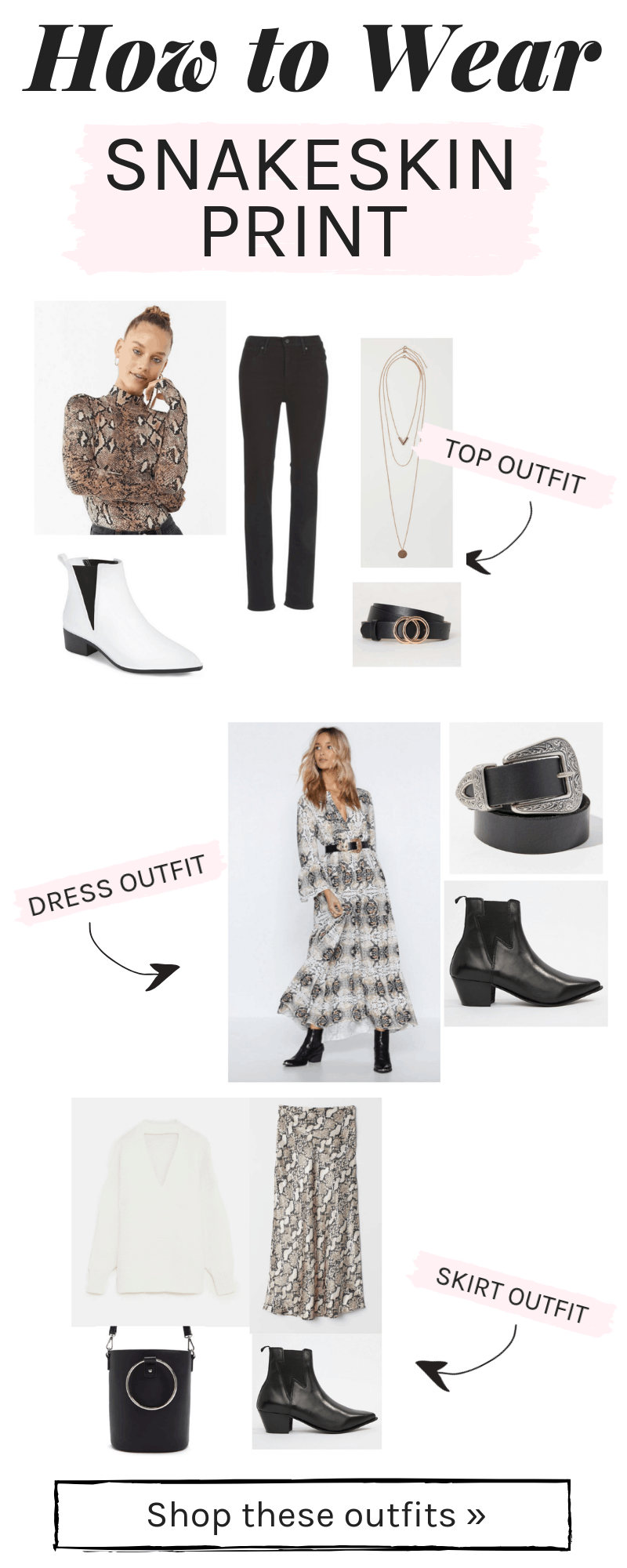 We talked about cherry prints being the up-and-coming print in the summer… now that we are in the middle of winter, what is the IT print for the season? The answer: Snakeskin print.
The python-inspired print dominated the runways a couple years ago and is coming back in a huge way thanks to the 2000s fashion revival we're seeing! It has been so popular that you can find basically anything in a snakeskin print right now. Wondering how to wear it? Stay tuned to see how to wear the hottest print of the season:
1. Snakeskin Print Top Outfit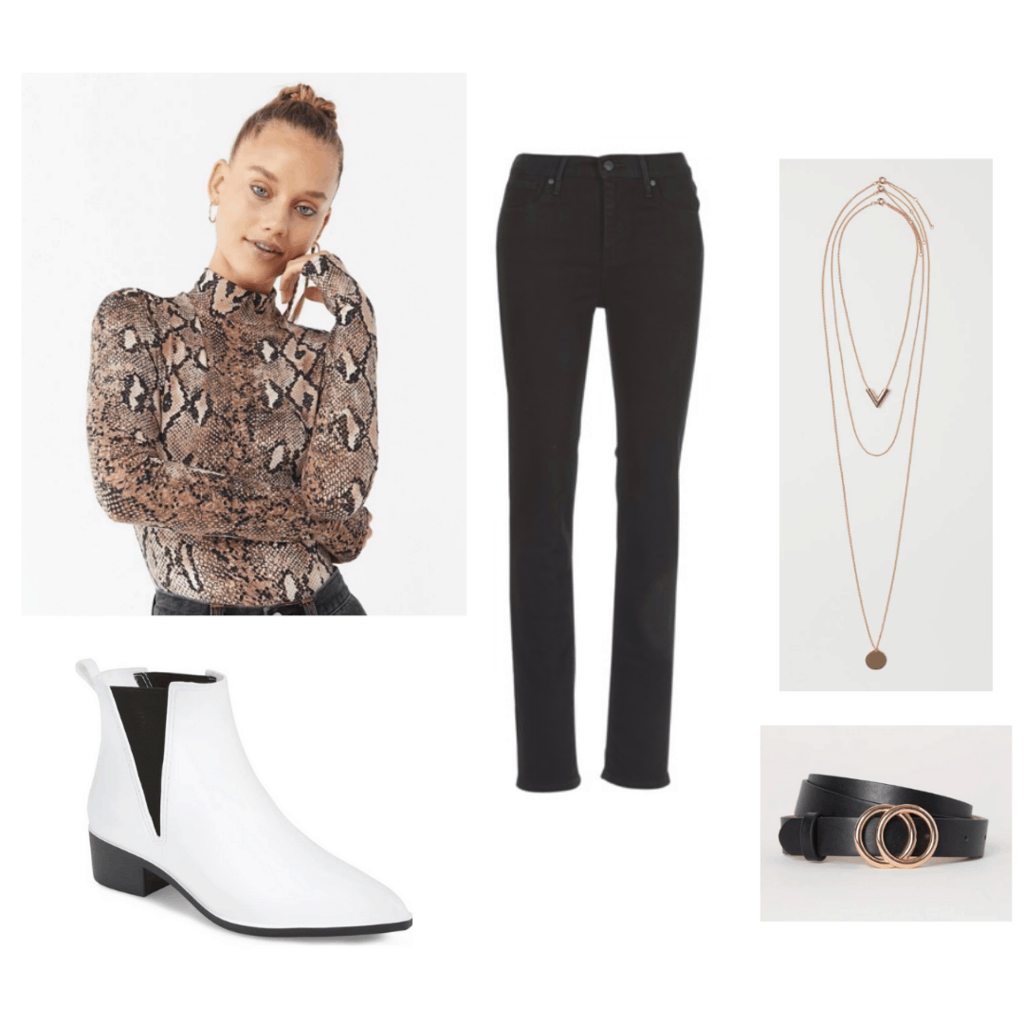 Products: Bodysuit – Urban Outfitters, Jeans – Levi's, Boots – Nordstrom, Necklace – H&M, Belt – H&M
I recommend wearing neutral tones (such as black and white) with a bold print like snakeskin so the print can be the focal point of your outfit. I especially love the brown tones in this snakeskin print bodysuit – the bodysuit essentially acts as a neutral that works with many other colors!
Further accentuate the golden brown hues in the bodysuit with accessories: I added a belt and layered necklaces to give the outfit some extra interest and flair.
2. Snakeskin Print Skirt Outfit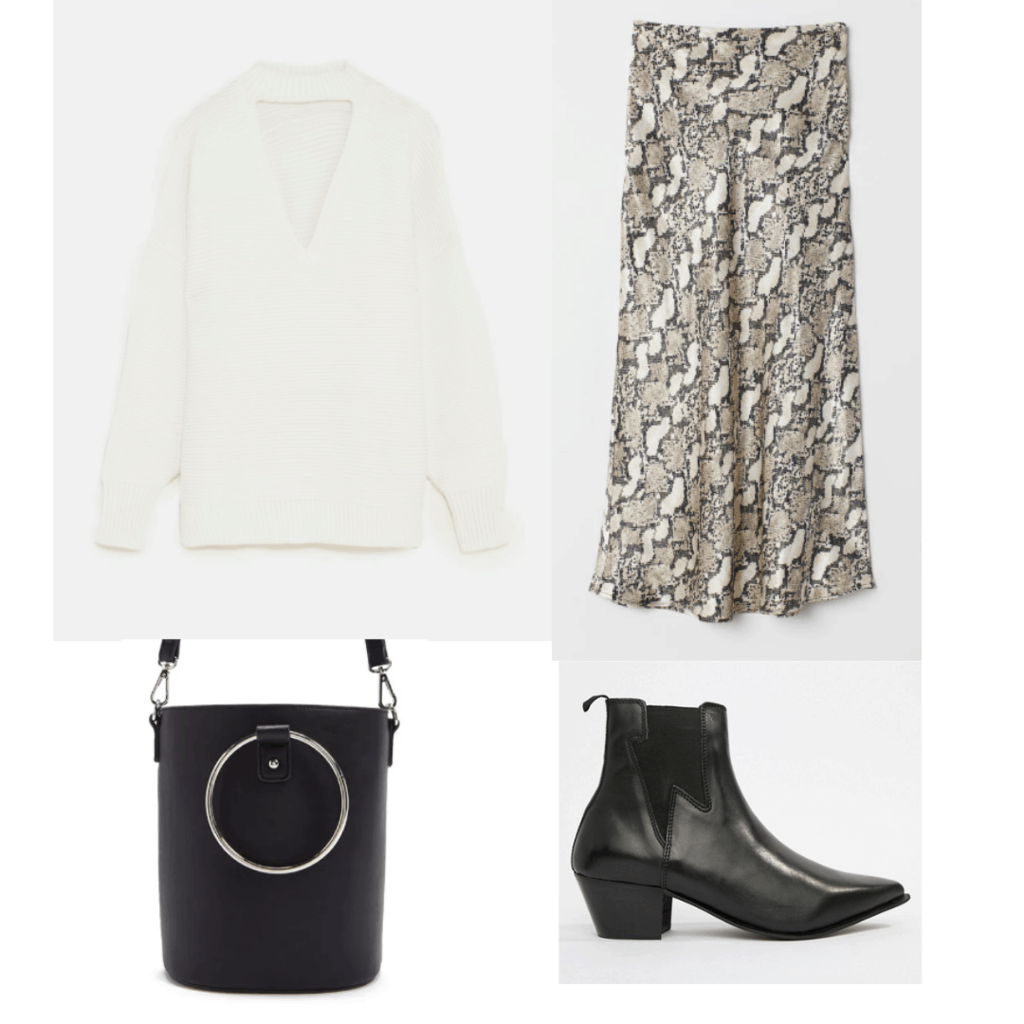 Products: Sweater – Zara, Skirt – H&M, Booties – ASOS, Bag – Forever 21
Flowy calf-length skirts have been making a huge comeback lately, so why not wear two trends with one item? This snakeskin skirt is classic and elegant; pair it with an oversized sweater and western booties to complete an uber-on-trend look.
Not only can this skirt be worn in the winter time, it's also perfect for the summer season (or spring break). Swap the sweater out for a vintage graphic tee, and the boots for a pair of chunky white sneakers.
3. Snakeskin Print Dress Outfit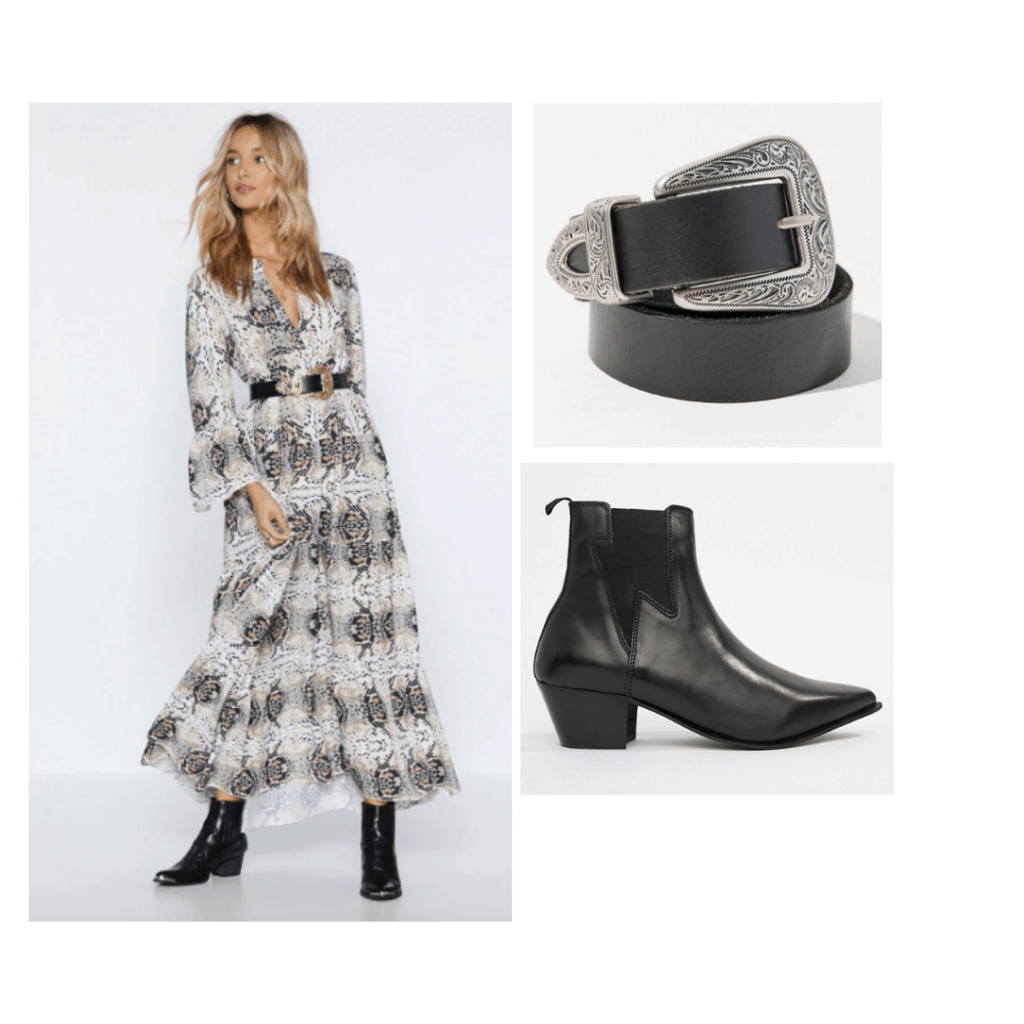 Products: Dress – Nasty Gal, Belt – Urban Outfitters, Boots – ASOS
A long snake print dress exudes serious bohemian vibes while being completely on trend. Pair the dress with other Western-inspired accessories such as a buckle belt and western boots to create this look.
Alternatively, for a more casual look in the summer, you could swap out the boots for a pair of gladiator sandals and a Panama hat.
Sometimes the little things make a big difference… try out the trend with subtle but statement-making accessories: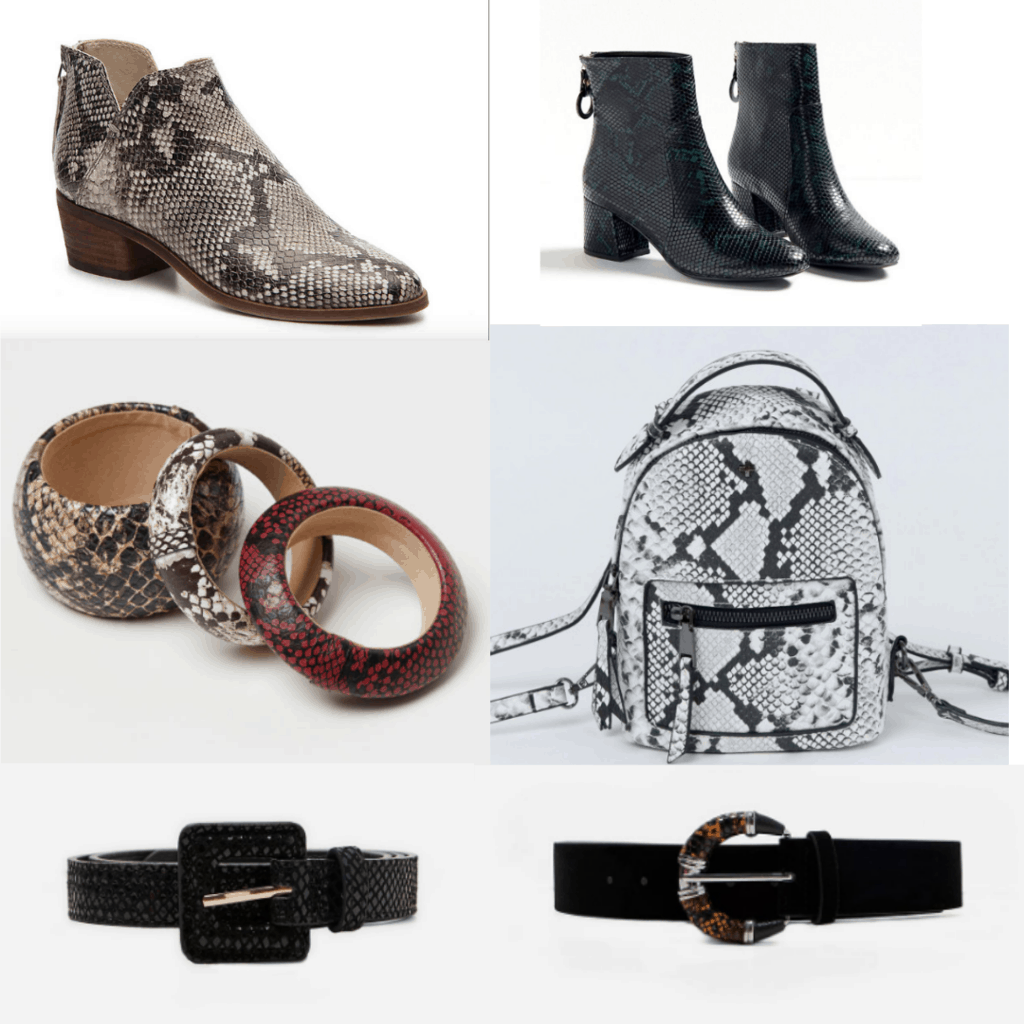 Products (top to bottom): Booties – DSW, Booties – Urban Outfitters, Bracelets – H&M, Mini Backpack – Princess Polly, Left Belt – Zara, Right Belt – Zara
What I like about this trend is that the print is not limited to one color! Snakeskin print comes in a massive range of colors and that would go well with many items in your wardrobe. From a subtle, black snakeskin belt to a bold, silver snakeskin backpack, pick an accessory that will enhance your outfit the best without committing too much!
Here are the different ways to wear snakeskin print!
Do you like this print? How would you wear this print? Share with us in the comments below!