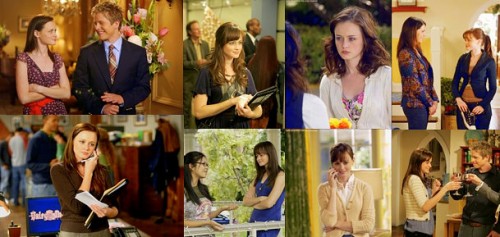 Although it ended in 2007, Gilmore Girls was a TV favorite of daughters and moms alike for seven seasons (and a revival series). Set in a small Connecticut town, the hit CW series followed Lorelai and her daughter Rory through Rory's time in high school and college. The dialogue was fast-paced and filled with pop-culture references, and the girls both had family, relationship and career highs and lows.
To this day, the comedy-drama is a must see show, and Rory's looks are still perfect style inspiration for any college student. Below, we'll show you three college style tips inspired by Rory Gilmore's wardrobe.
Rory's Style: The Basics
Through her awkward high school years, to her prep school uniforms, to her time at Yale, Rory's style matured from t-shirts and jeans to cardigans and dresses. Her polished, sophisticated wardrobe choices perfectly reflected her dedication to succeeding in the world of journalism and achieving perfect grades.
With graduation season fast approaching, Rory's chic, ladylike looks are the perfect inspiration for parties, interviews and end-of-the-year events. Read on to learn how to get them for yourself.

1. Try Ladylike Silhouettes
Whether you credit her high-society grandparents or her private school days, Rory's wardrobe always revolved around classic, ladylike pieces. For family dinners, work events and days at the office, her go-tos included a-line skirts, collared blouses, cardigans and fitted (but conservative) dresses.
Rory's ladylike aesthetic is perfect for college students who want to look a little more polished in their everyday lives. If a long skirt and cardigan are a little too matronly for your liking, choose one of the pieces (an a-line skirt, collared blouse, or cardigan) and mix it with a favorite top or pair of jeans. A basic string of pearls is also a great way to add a bit of classic femininity to any outfit.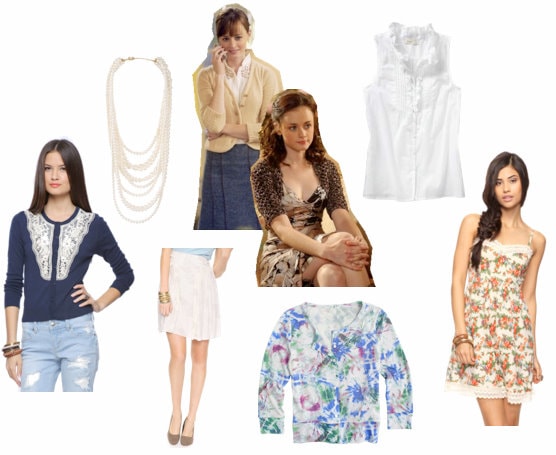 Product Information: (Clockwise from Top Left) Necklace – Forever 21, Sleeveless Blouse – Old Navy, Dress – Forever 21, Floral Cardigan – Delias, Pleated Skirt – Forever 21, Lace Trim Cardigan – Forever 21
2. Make Simple Dresses Your Closet Staples
One of the best college-girl closet staples is a comfortable, stylish dress. As we all know, a pretty cotton dress is easy to dress up or down for almost any occasion. And Rory definitely knew this – as she transitioned from high school to college, she branched out from jeans and polo shirts to modern and classic frocks.
So embrace the versatility of the classic dress: Pair a black cotton dress with a denim jacket and flats for a day of classes, then lose the jacket and add a great pair of heels for a night out. Channel Rory's style by choosing simple dresses in neutral colors like navy blue and black – they're both timeless and flattering.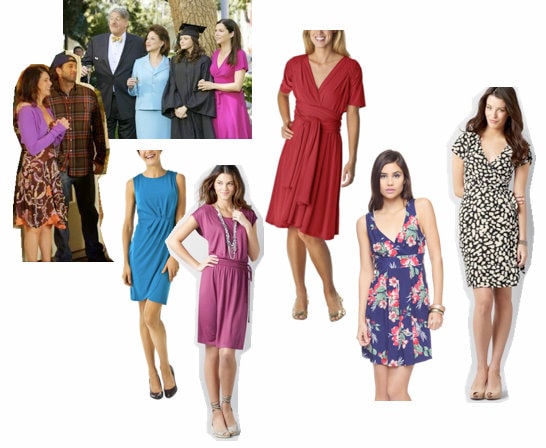 Product Information: (Left to Right) Jean Jacket – Old Navy, Floral Dress – Delias, Ruffled Tank Dress – Forever 21, Striped Dress – Forever 21, Flats – Old Navy, Twist Front Dress – Delias
3. Invest in Polished Basics, then Mix & Match!
While her style matured over the years, Rory was always a jeans-and-t-shirt girl at heart. However, jeans and a tee just don't cut it when you want to look put-together and professional. So when Rory got to Yale, she depended on sweaters and blazers to add polish to her teenage wardrobe staples.
Hopefully, you already have a great mix of basic t-shirts, tanks and jeans in your wardrobe, but to really step up your style, don't wear them on their own. The key is to pair these basics with something a little more grown-up, like a nice sweater or structured jacket.
As Rory proves, whether you rock a well-cut blazer with a t-shirt and converse, or a pretty tank with a chunky knit sweater, mixing and matching can have great results!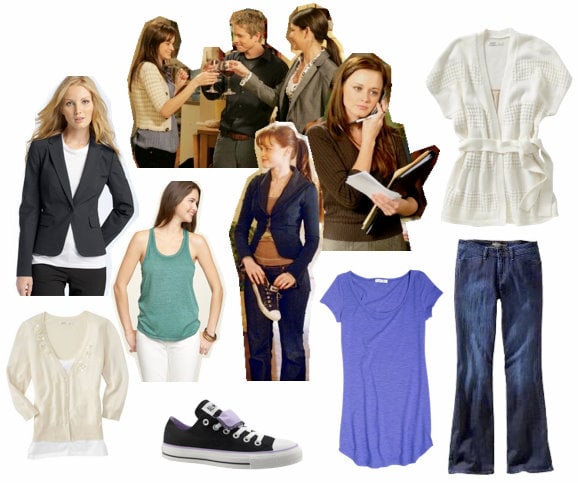 Product Information: (Left to Right) Blazer – Nordstrom, Cardigan – Old Navy, Tank – Gap, T-Shirt – Delias, Jeans – Old Navy, Wrap Sweater – Old Navy
What do you think?
Over the seven seasons of Gilmore Girls, Rory's style evolved as she did, transforming her from an awkward high school student to a self-assured, successful undergrad at Yale. Rory's looks are ladylike and conservative while still being casual and accessible – the perfect combination for college girls wishing to step up their style.
So what do you think of Rory's style? How did you create a more grown-up wardrobe when transitioning from high school to college? How do you add polish to your ensembles?
I love to hear you feedback and requests for future posts – be sure to leave a comment!