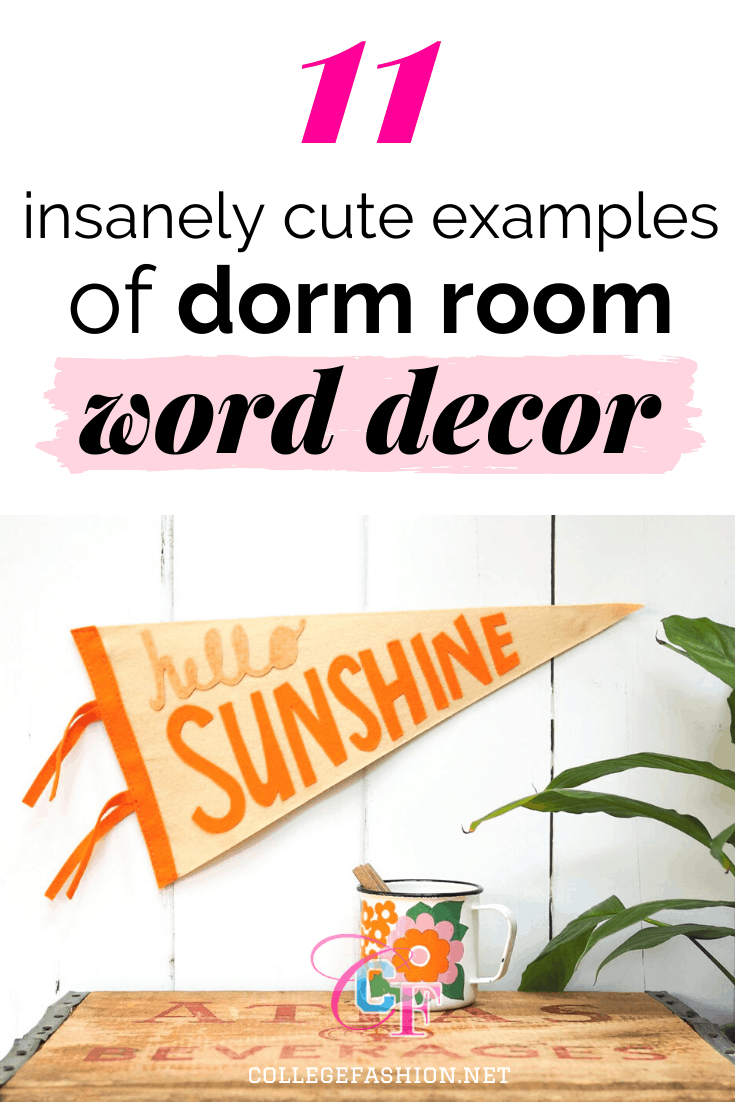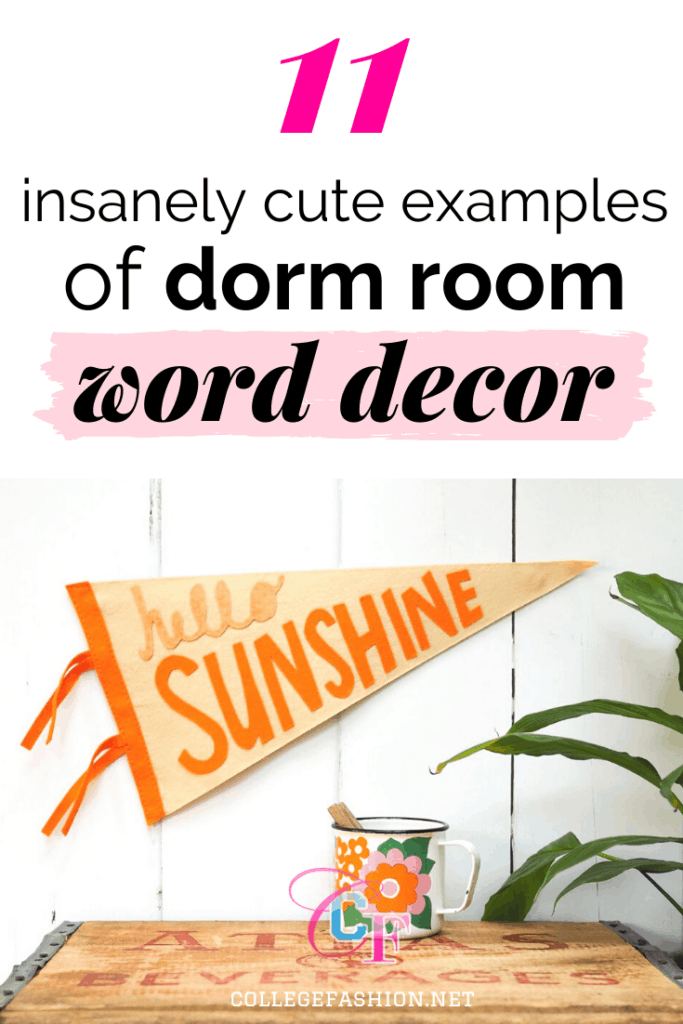 Are you looking for an easy way to update your dorm room? Do you need a way to fill your blank walls? Do you want to express your personality through your dorm decor?
Word art is an easy, inexpensive way to decorate. It's also widely available in most home decor stores, as well as in a variety of styles.
With so many options, you'll be able to find art to match your style and reflect your interests.
Read on to discover eleven ways to incorporate word art into your dorm decor.
1. Felt Pennant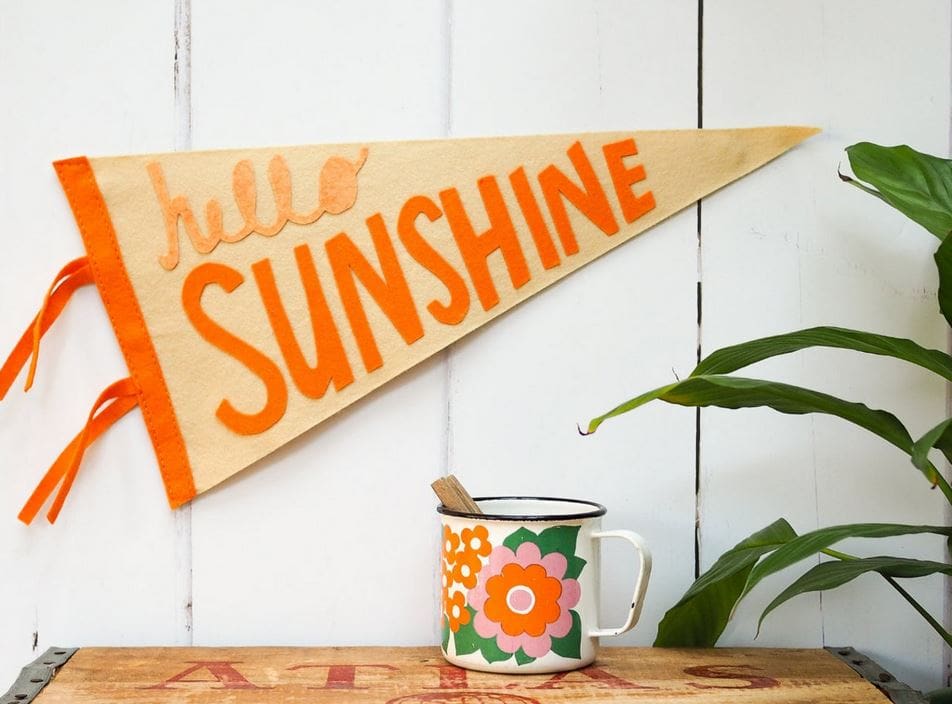 College-style pennants like this one are a fresh way to decorate with word art.
They have a vintage feel, yes, but bright colors and joyful quotes transform them into trendy, of-the-moment pieces of decor.
2. Bold Typography
If motivational quotes aren't your thing, try a simple statement like, "Ooh La La".
This quote won't take long to read and isn't super insightful, but it does a great job at adding a bold and playful touch to the room.
3. Literary Decals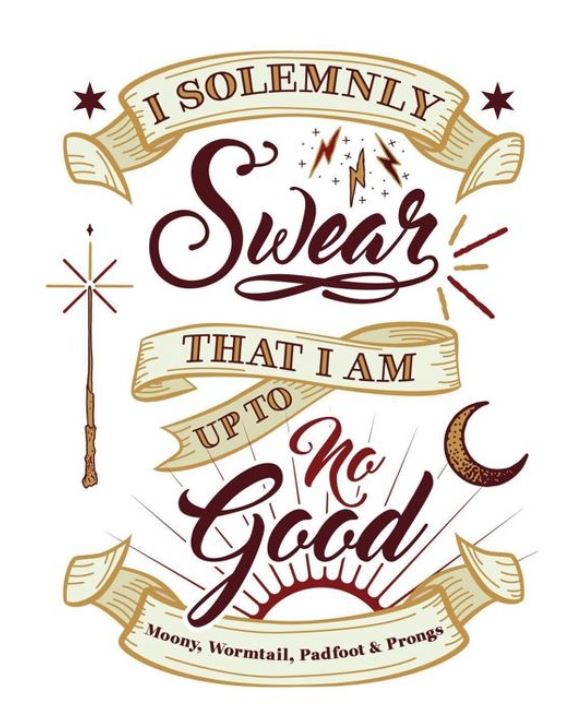 Chances are, your favorite book is full of good quotes. Why not display one on your wall with a wall decal? Quote decals are amazing for dorms, as they can easily be removed once the semester is over.
4. Peg Board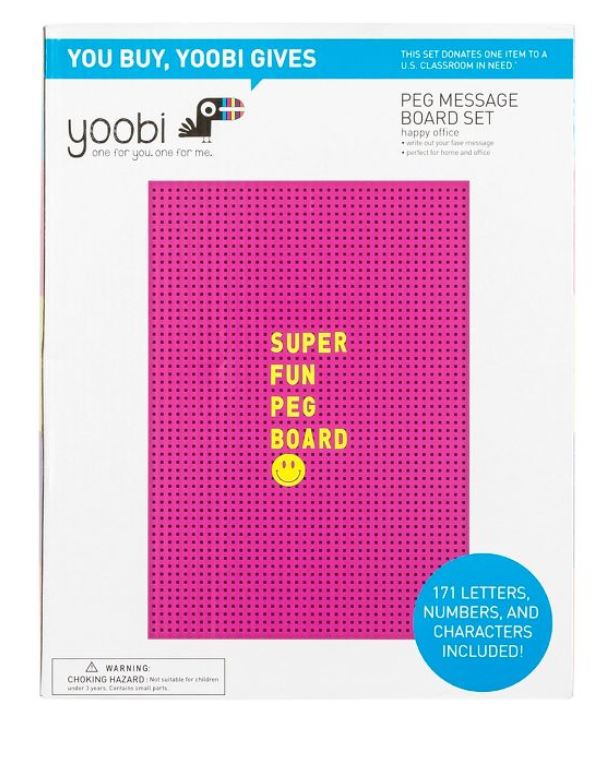 Peg boards have been a big trend in dorm decor for the past few years, and for good reason. This is perfect for you if you have trouble deciding on just one quote, as you can write whatever and whenever you want!
5. Minimal Pennant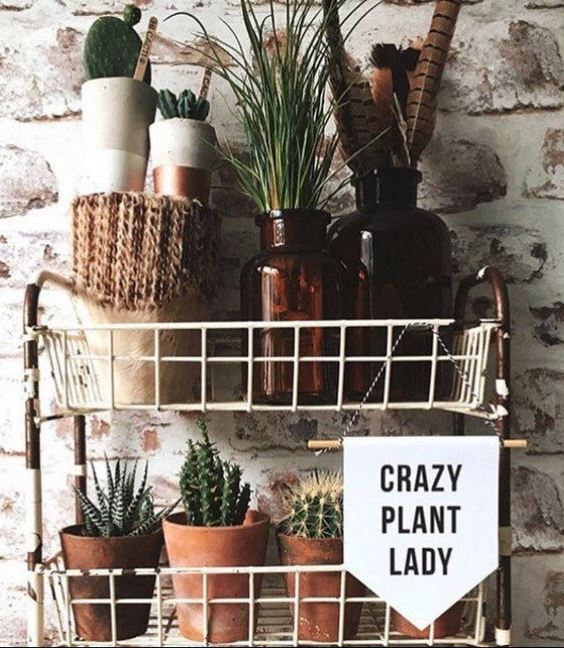 A quote pennant is a trendy and inexpensive way to show off your personality with word art. They come in a huge variety of colors, styles, and sizes, not to mention quotes.
Plus, if you enjoy a good DIY project, I promise these are super easy to make!
6. Illustrated Poster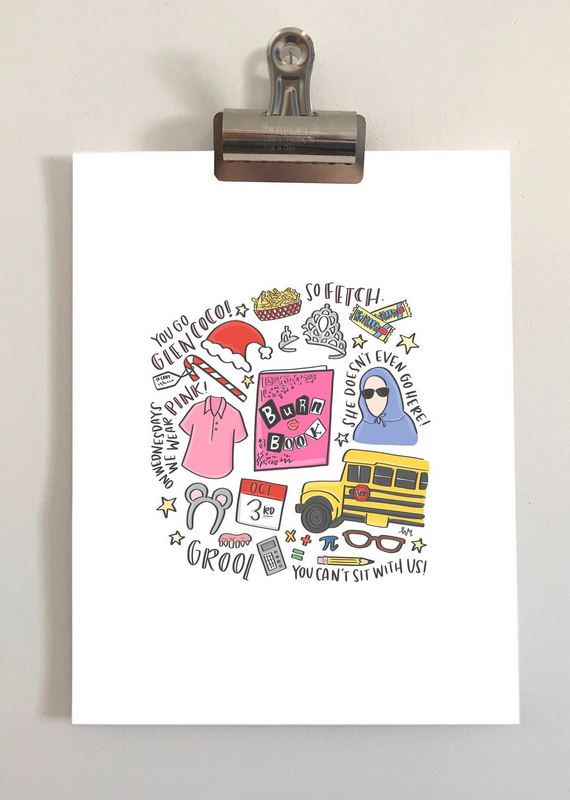 A poster covered in quotes from one of your favorite movies is a great way to show your interests and sense of humor through your wall art.
The best part about this Mean Girls poster is that it's a digital download, so you can print it yourself and save some cash!
7. Subtle Statement
If you would prefer to be more subtle about using word art in your decor, this "La Lune" print makes the image the main focus.
It's an elegant choice if you have celestial room theme, or if you just love all things space-related.
8. Neon Sign
Word art doesn't have to be two dimensional. This neon "Central Perk" sign would be a great choice for a "Friends" fan looking to make a statement. (We are huge Friends fans here at CF, so this was a no-brainer.)
How fun would this be hung over a coffee maker?
9. Inspiring Mug
Speaking of coffee, another way to incorporate word art into your dorm decor is to choose a mug with a fun or inspiring quote!
Quote mugs like this pretty one from Modcloth are everywhere, and make for some fun dorm decor when they aren't holding your coffee.
10. Bold Tapestry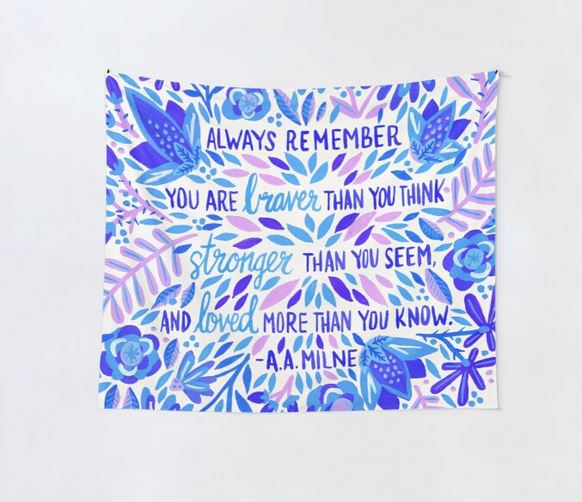 A colorful tapestry can be a bold way to cover a wall. Plus, when it has your favorite inspirational quote on it, you'll be sure to start your day feeling your best!
11. Friendly Frame
A frame with a cute quote is a classic way to use word art! Find a quote that relates to the theme of the photo for a unique, personalized take on word art.
Which of these word art ideas was your favorite?
Do you like to decorate with word art? Let us know in the comments!