This post may contain affiliate links, which means we may receive a commission if you purchase through our links. Please
read our full disclosure here
.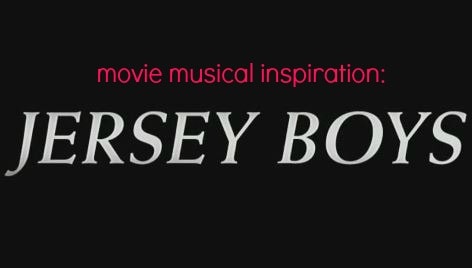 Photo Credit: ELLE.com
With only seven more weeks (!!!) until graduation, my current dorm room couldn't look more different from the vision I had in my head before moving in freshman year.
It's a little surprising, considering that my duvet cover and furniture (and most of my clothes…) are still the same. The biggest difference between the two rooms? Organization. Before coming to college, I had a vague idea of what it would it mean to pack all my belongings into a 9′ x 12′ space, but I had never actually experienced it.
Fast forward three years, and with skills and tricks I've picked up over my college career from friends, Pinterest, and brief glimpses into other people's rooms, I've learned that there were a few ways I was wasting space in my freshman year dorm room. Luckily, I also discovered how to fix those organization mistakes.
Of course, what better thing to do than to share my newfound knowledge with CF readers? Read on to discover three quick and easy ways to create more space in your dorm room:

1. File, Don't Hang!
If I don't see a piece of clothing as soon as I open my dresser or closet, I forget that I own it – has this ever happened to you? Kill two birds with one stone and start filing your t-shirts and knitsin your dresser drawers instead of stacking them vertically. Hanging knits in the closet actually damages your clothing, so this tip is doubly helpful in prolonging the life of your sweaters.
I also have a separate, miniature plastic set of drawers for all my workout gear underneath my bed. File your cute workout tanks and tees to see them all at a moment's notice.
Need dividers to separate tanks from tees from thin knits? Recycle some cardboard from leftover boxes. Bonus points if the cardboard interlocks, like they do in boxes that hold glass bottles!
2. Use Over-the-Door Shoe Hangers to Eliminate Clutter.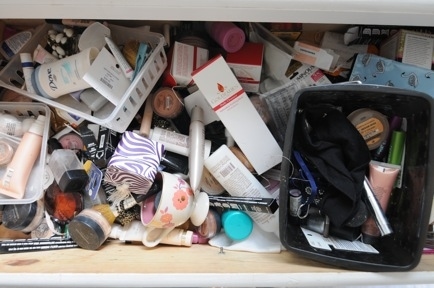 If I'm not careful, my shampoo bottles, face wash, and all of my other cosmetic accoutrements get jumbled in my dresser drawer, hiding things from my view and making my morning rush to get ready even more hectic. At the same time, the boxes and bags of late-night snacks under my bed can also get pretty messy, and I'm oftentimes left with a bunch of treats that expire long before I remember to eat them.
The solution? Clear over-the-door shoe holders! They keep everythingvisible and organized, plus you can ditch the bulky boxes that make condensing difficult.
3. Make the Most of Your Suitcases.
Whether you have a huge suitcase under your bed or a smaller weekend bag tucked into your closet, make the most of that valuable real estate by storing out-of-season clothes or extra bedding in them when they're not being used. You already have them there, so it saves you the effort of buying a storage ottoman or big plastic bins to store them in.
As an added bonus, this also frees up closet space for items you'll actually be wearing, instead of having chunky sweaters side-by-side with wispy chiffon skirts meant for the hottest summer days.
What do you think?
What are some of the biggest organizational tips and tricks you've learned since freshman year? What did you think of our tips? Anything we missed? Let us know with a comment!